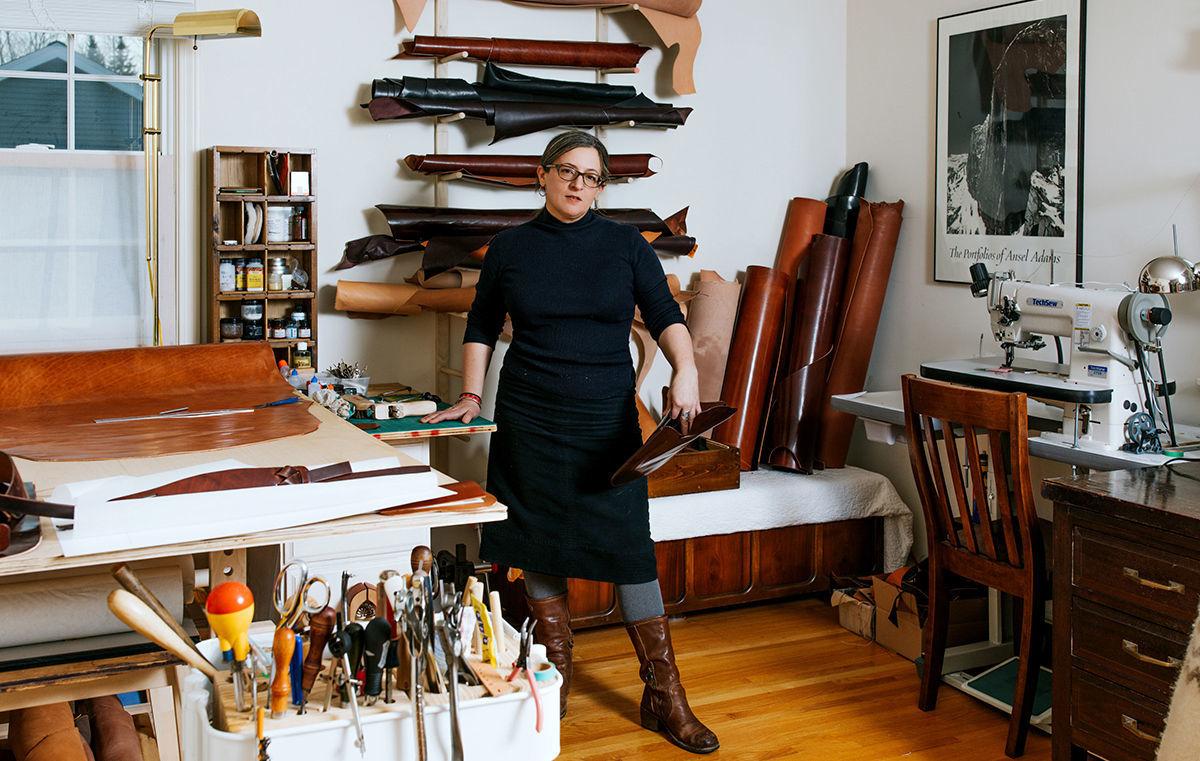 When Christa Santa Maria purchased a leather bag three years ago, she didn't imagine it would be the seed of her future business.
"I've always sewn, like when I was younger," she said. "But it really started when I ordered a bag from South Africa. It was an all hand-stitched leather bag and I was so in love with it and I was like, 'I'll just try to make this.'"
She started simply by trial and error. Making a bag, finding the flaws in her designs and then remaking it—sometimes several times—until she found a plan that worked.
"I don't want to imply that I'm just self-taught," she says. "I have no formal training in leather working but I've had a lot of teachers."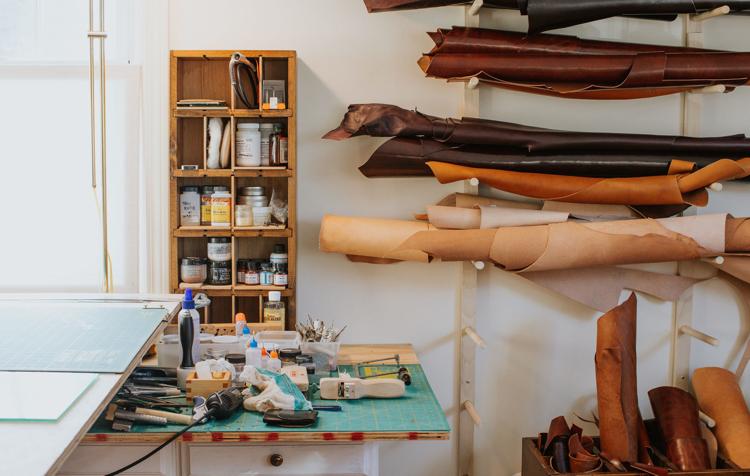 In addition to her MFA in Printmaking from Ohio State, Santa Maria learned by talking with other leather workers, researching on the internet and in books and by "making messes," as she calls her trail-and-error process for a new design.
After a year or so of practice she decided to open her own online shop—and in January of 2018, Talouha was born.
"I was at a job I really wasn't happy with, so I left," Santa Maria said. "I wasn't sure what I was going to do but I had it in the back of my head that I would do my own thing."
While the word Talouha itself is made up, Santa Maria thinks of it as a melodic take on "to Lou." Her grandmother Louise was an important figure in her life and a source of strength and inspiration—the name is a way to honor her memory.
When she started out, Santa Maria was hand stitching everything, but quickly realized that approach was too time consuming to be practical.
"My original intention was to sew everything by hand, but it became clear pretty quickly that it wasn't going to be sustainable as a business," she said. "And people actually seemed to be somewhat horrified by the idea that someone would spend so much time on something."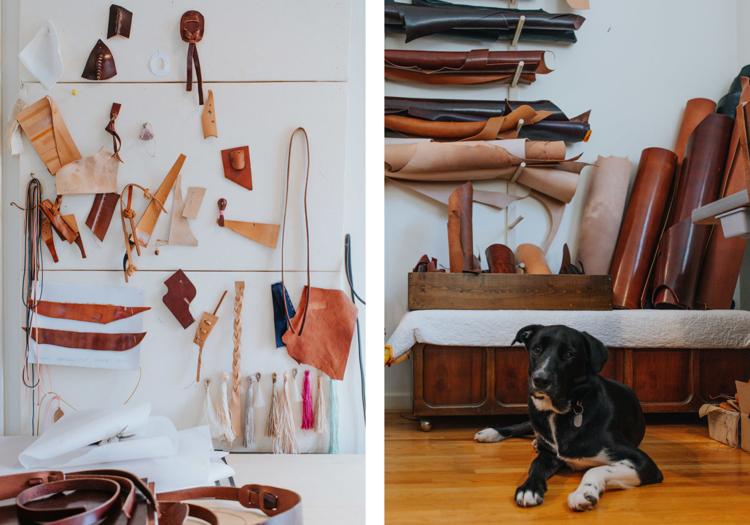 Her process is now much more streamlined. She starts with a design on graph paper, then builds a "first draft" of the piece using a machine for stitching. Once she has a physical item made, she photographs it and puts it into Illustrator where she can play with the design, changing angles or other details. From that, she produces the final plan—and a final product.
The piece then debuts in her online store, where everything is made to order. Some designs also head to a lineup of local retailers: in Buffalo, Bonfire Craft and Modern Nostalgia on Hertel, and The Physical Space on Elmwood; plus shops in Rochester and Ellicottville.
Talouha's Instagram regularly features special one-of-kind designs available for the grabbing, and Santa Maria also welcomes some custom orders, modifying existing designs to the client's desires (as opposed to creating a new item from scratch).
Talouha's creations consist of a host of leather bags, purses and bracelets, all with a distinctive simple and clean style. There's little hardware or embellishment—the beauty comes from the leather itself.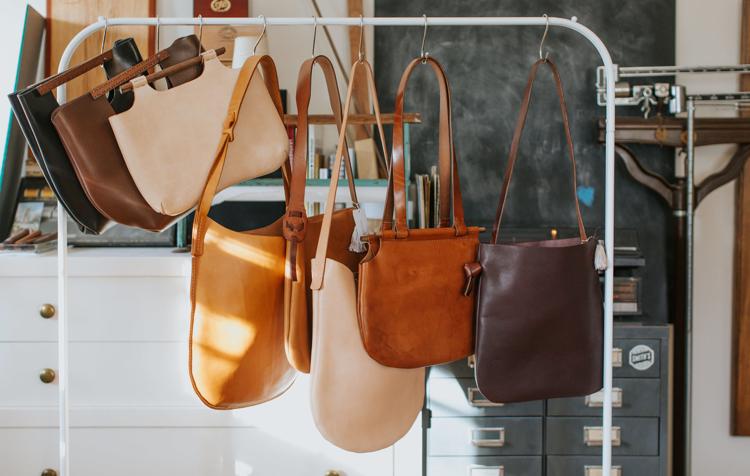 All of the leather Talouha uses is vegetable tanned, a process that accounts for just 5-10 percent of what's produced in the US.
"Vegetable tanned leather is tanned with tree and bark tannins, so it's a natural process," Santa Maria said. "It's ecofriendly, it doesn't release chemicals into the water or into the product."
Most leather is what is known as chrome-tanned, in which the hides are made into leather through a process that uses harsh chemicals. Santa Maria exclusively seeks out the vegetable tanned leather not only for ecological reasons, but also stylistic ones.
"It's so much more beautiful, it has a liveness and it ages so well," she said. "It has a glossiness or a patina to it. There are bags from WWII that are still beautiful and still hold up."
That is Talouha's essence. The items are timeless—and made to last for decades. They're designed to wear over years of use into something ever more beautiful as time passes.
"It's natural leather, its beautiful, it softens and picks up marks," she said. "When you use something for years it becomes its own object."
Be the first to know
Get local news delivered to your inbox!