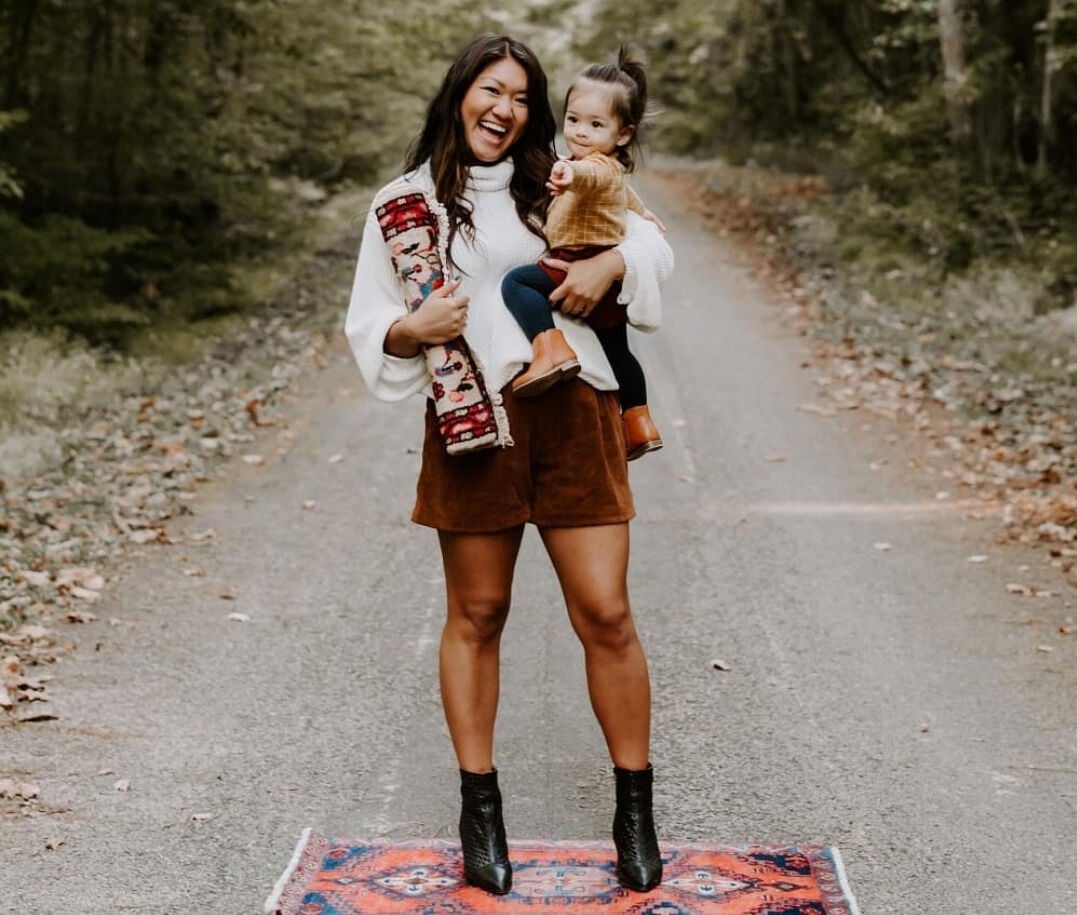 It was for the sake of keeping busy during maternity leave, pre-baby, that sent Nicolette Tse combing through estate sales when one lucky find on Parkside Ave. introduced her to her first Persian rug.
"I used to buy rugs just like everybody else does at HomeGoods or Amazon, and I noticed that they really lacked quality," says Tse, the owner and creative eye behind The Knotted Fox, an expert curation of vintage Persian and Turkish rugs. "We were renovating our house at the time and I wanted to bring something old into a new house."
A post on her personal Instagram turned into a sales query from a follower. From there, her part-time business, full-time passion was born—an unexpected twist she credits to her now nearly 2-year-old daughter, Maveric.
"If it wasn't for her, I wouldn't have a small business," says Tse, who is also a clinical informatics specialist at Roswell Park Comprehensive Cancer Center. "It's funny how things turn out."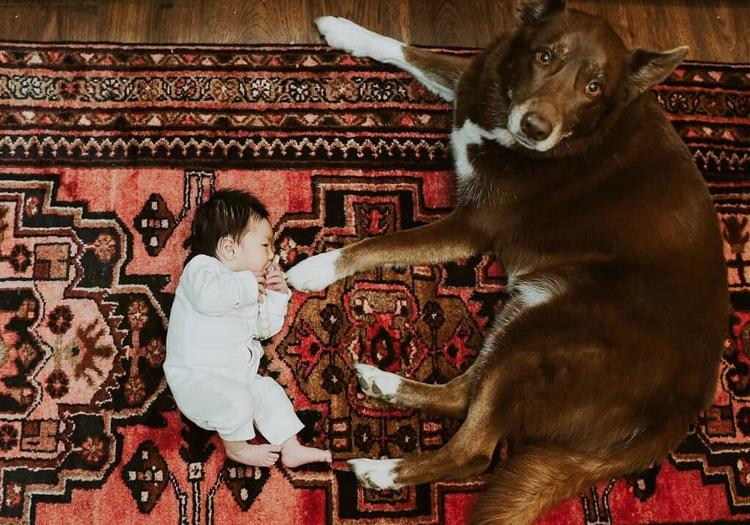 Though discovering her niche happened by chance, Tse's natural knack for pairing old with new, keen eye for spotting quality and expertise in the art of curating are unique skills she's honed over the years.
"I literally only pick the rugs that I would choose myself to use in my own home," she says. "That's a really important piece of how I've come to source the rugs that I pick."
Her hand-knotted selection of rugs, listed on Instagram and Etsy, boast colorful threads, unique patterns and vintage character you simply can't reproduce. Turkish and Persian rugs ranging in size from what she calls her "littles" or "minis" to runners and larger area rugs are rolled out for photos then folded and tucked away across every corner of her Lancaster home.
Tse's own taste is partial to Persians, which tend to flaunt a thicker pile (your rug guru's term for depth), brighter colors and tribal patterns.
"I like the reds, the brighter blues and the hot pinks, but that's not everyone's style," she says. Turkish rugs tend to have lower piles complimented by muted palettes.
Thoughtful curation is not something Tse leaves to fate. Finding quality vintage rugs requires patience, skill and a lot of trial and error. Many of the 50-plus rugs she stocks at any given time are sourced from trusted sellers she's formed relationships with in Turkey and Iran. But that's not to brush aside her occasional estate-sale snags or thrift-store gems.
Helping customers find the perfect rug palette, size and style that will serve them for decades is a part of her business that Tse welcomes—as does her daughter, who Tse says is a rug connoisseur-in-training.
"I want the rugs to be affordable for people, because I know some of the other companies have such a high price tag that your average person really can't afford to have vintage rugs in their home," says Tse.
But it's also the history, charm and mystery that her customers incorporate into their homes when they opt for an old find.
"Vintage rugs have a story behind them," she says. "I'm walking over this rug that could have lived in three other houses before it reached my house...You're, in a way, reusing a vintage item that was loved by another family."
Nicolette's need-to-knows for vintage rugs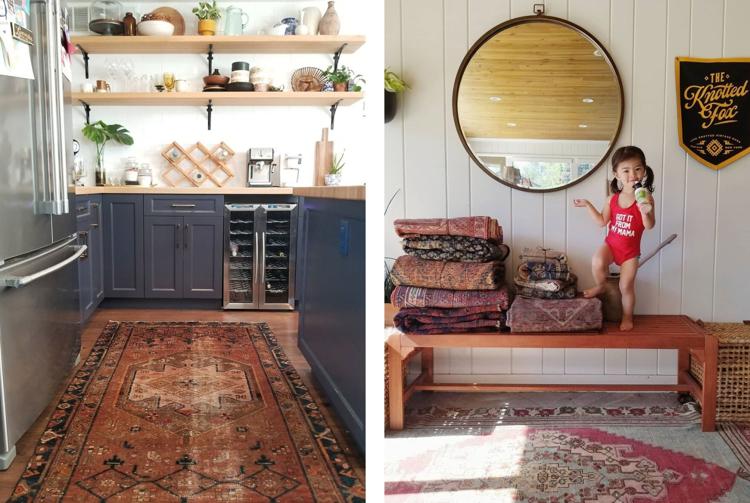 "It's a nice introductory rug because you can get the feel of it and you can move it around: in front of the kitchen, in the laundry room, in front of the porch. You don't have to spend a ton of money to get the feel for it. It's like dipping your toes in the rug land."
"I think it's important to really enjoy the moment. It's so easy to purchase trendy items that fill a need for the short term. But actually hunting for the right pieces that will last for generations needs time and patience. These are rugs that you could even pass down to your children if you wanted to."
"Sometimes customers are bummed because they miss a rug. Sometimes they get snagged quickly and sometimes they sit on Etsy or Instagram for a very long time. I always say that another rug will come that you will fall madly in love with. You'll get the rug that you were meant for." — Nicolette Tse.
---
Be the first to know
Get local news delivered to your inbox!