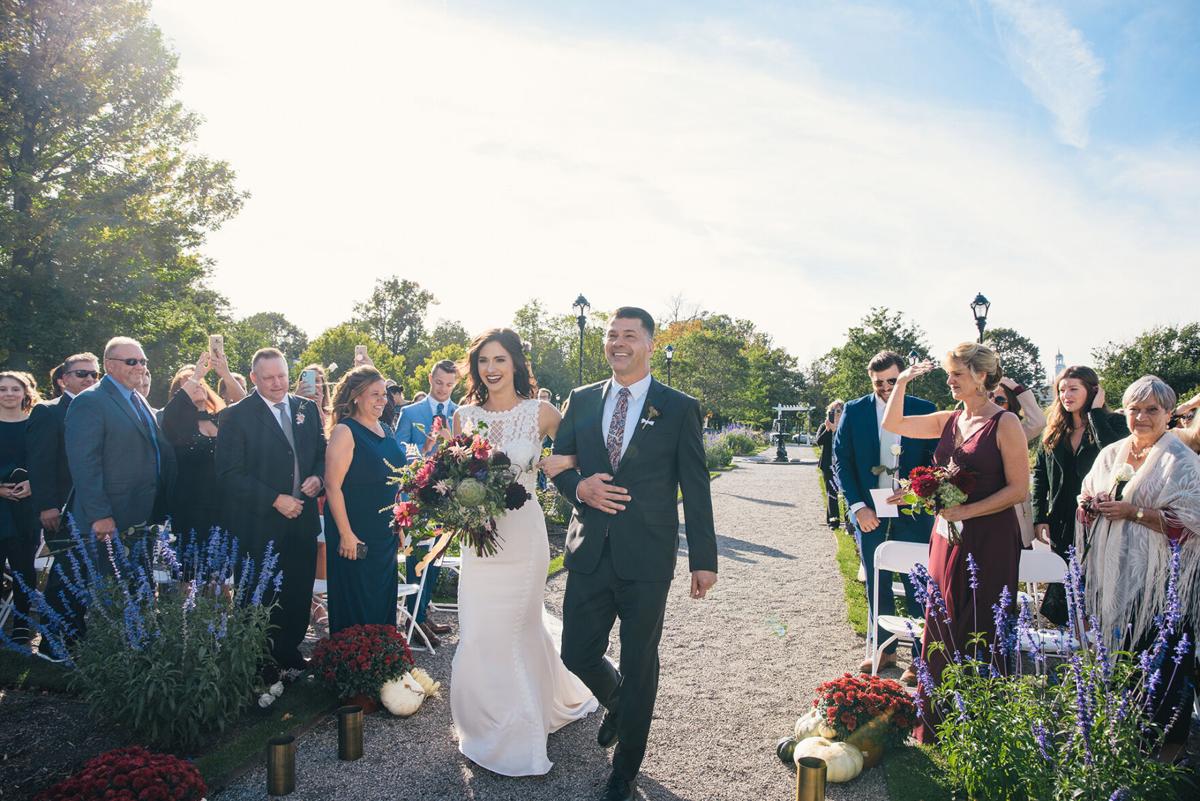 Kayla and Drew's first date took place during their final weeks of high school at Sonnenburg Gardens in Rochester. Almost a decade later, Drew brought Kayla back to that spot to propose.
Before tying the knot in their fall 2019 ceremony, their love story led them all across the country. As a florist, Kayla wanted to explore the ins and outs of the industry in major cities like Boston and Austin before returning to Buffalo to open Wildroot Floral on Niagara Street.
"We feel so fortunate that we went to high school in Buffalo," said Kayla. "Our families are both here, so it was an obvious choice to come back."
At the center of their big day was everything they cherished: Their friends and family, who traveled from some 10 states to celebrate with them, and the best of the city they love.
"We wanted everything to feel super Kayla and Drew centric," the pair said.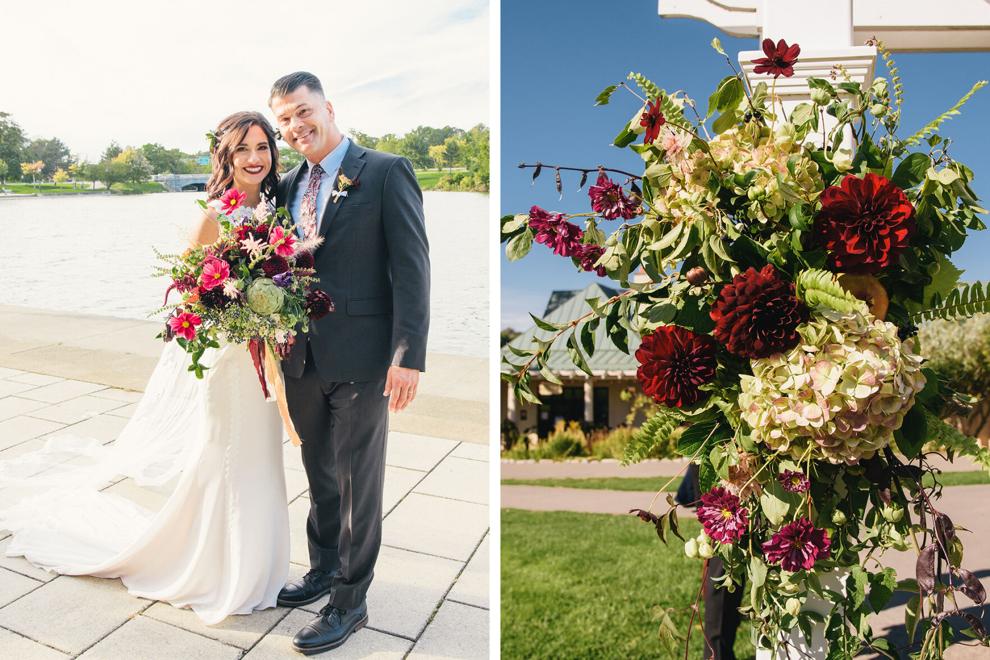 Kayla designed all the florals for the ceremony and reception. Her arrangements captured the romantic vision her and Drew pictured for their special day, while elegantly incorporating a local bounty of fruits and vegetables wherever she could.
"My bouquet even had an artichoke in it!" said Kayla.
The pair was married by a close friend in an outdoor ceremony at the Delaware Park Rose Garden—an ode to Kayla's passion and a quintessential Buffalo backdrop.
"We also wanted it to be kind of in the heart of Buffalo," said Kayla. "It's where we met and it's also where we're from, and where I own a business."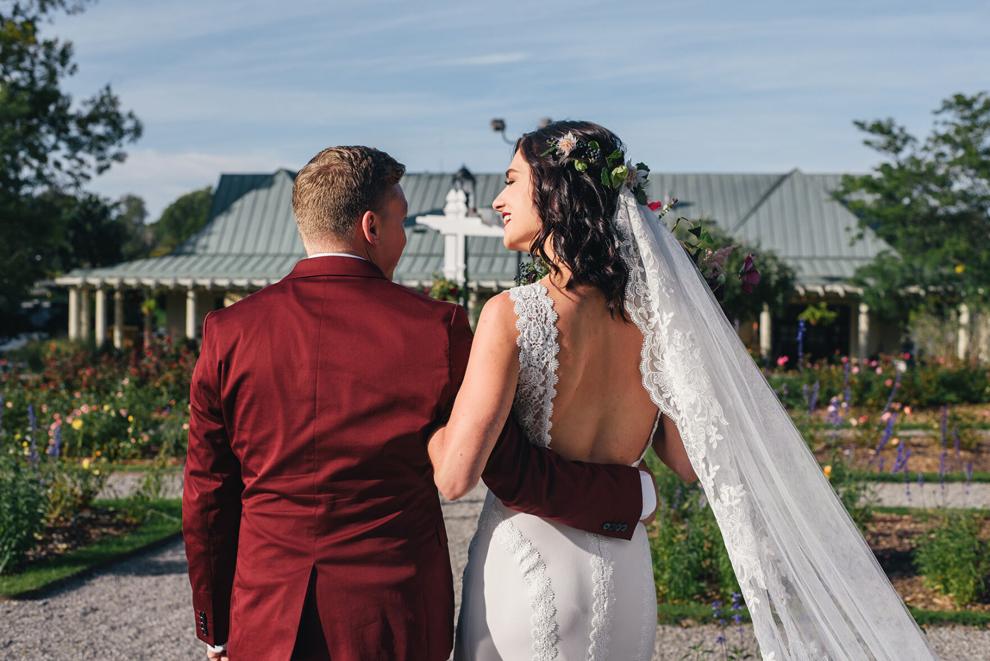 From the serenity of the rose garden to the thrill of the dance floor, Kayla and Drew chose the Marcy Casino, mere steps away, for their reception venue—with dueling pianos for entertainment.
"I grew up doing musicals and Drew and I were both in choir in high school, so music is pretty important to us in general," said Kayla.
But just as important to Kayla and Drew was making sure their guests felt like they were part of the evening, no matter where they stood. The pair was drawn to the venue for its unique split between the picturesque outdoor terrace and the indoor event space.
"Even if you weren't at the heart of the dance floor dancing, where we were going to be, we still felt like we were able to spend time with our guests," they said.
The details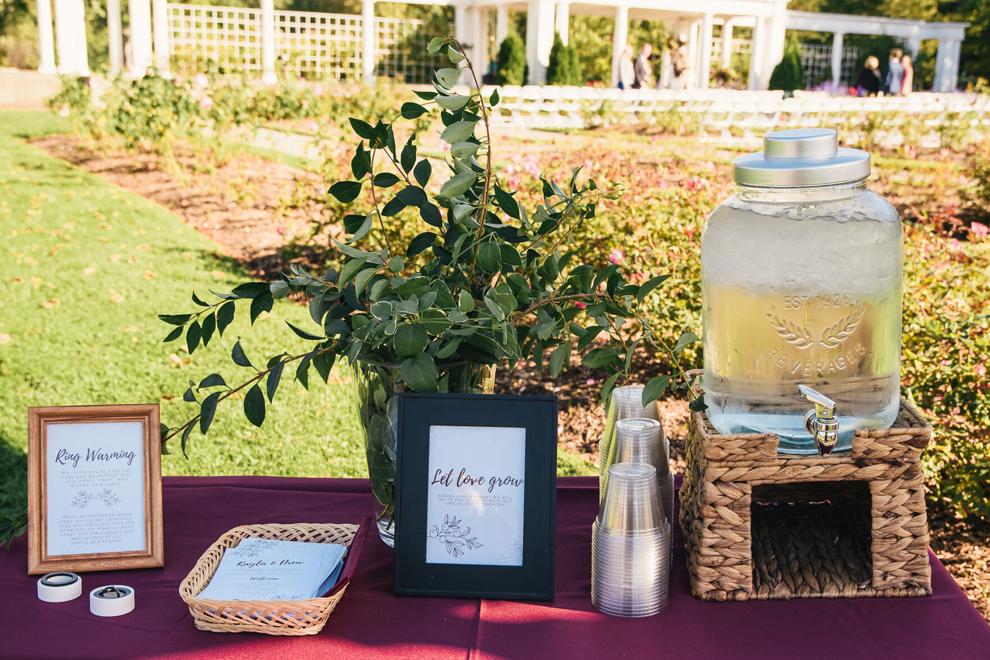 The couple's rings were placed at the front of the ceremony so guests could participate in a special ring warming ritual.
"When everyone walks in, they hold them and say a prayer or make a wish or have good thoughts toward us," said Kayla.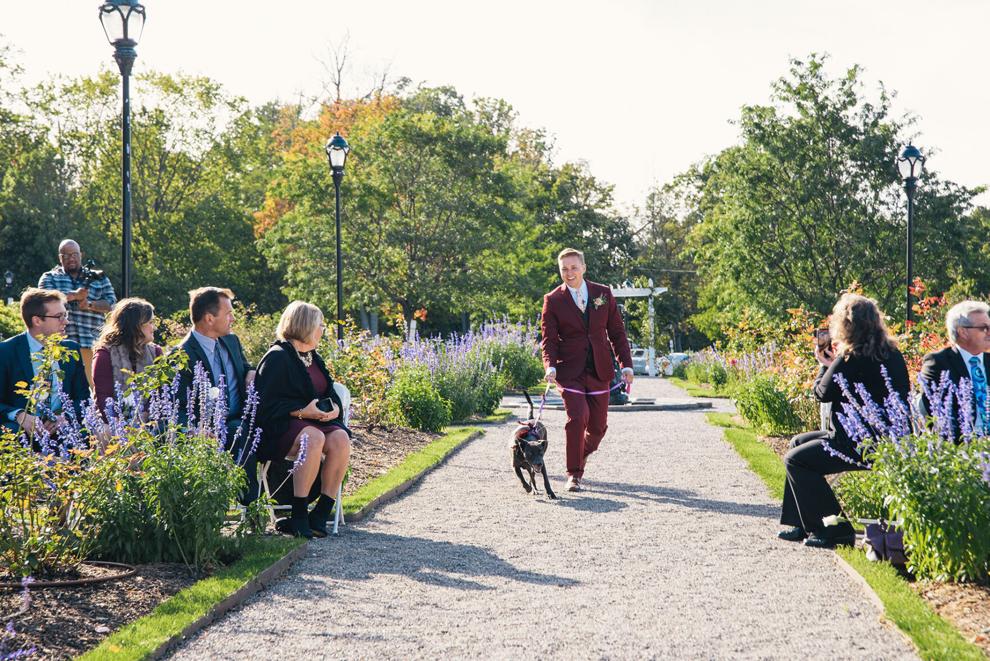 Joining Drew down the aisle was their dog Ember.
"She's really important to us so it was nice to incorporate her," said Drew.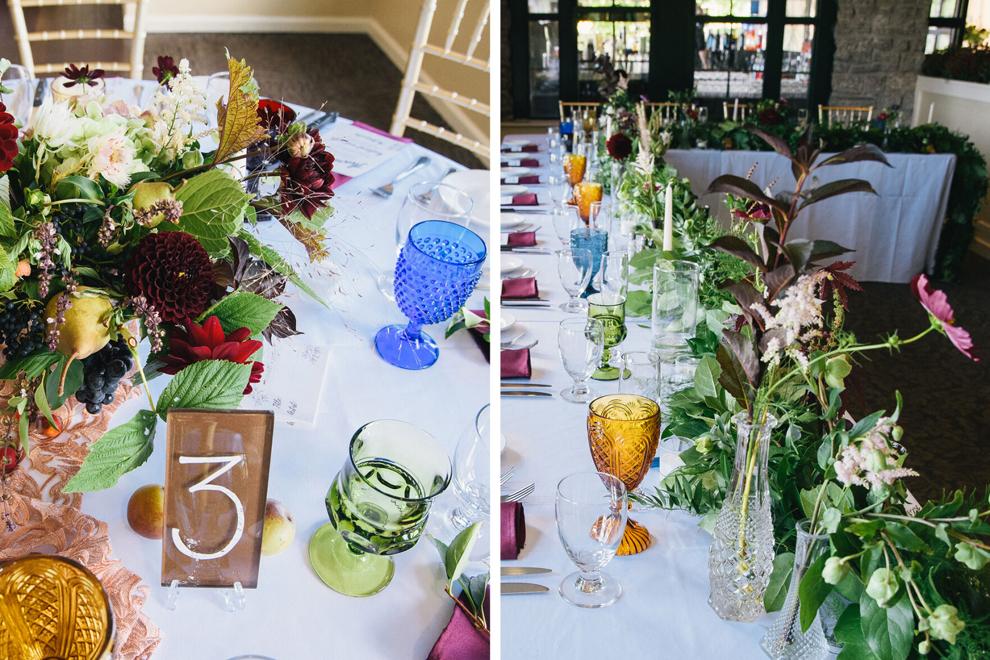 For a unique touch, the couple spent months sourcing the eclectic glassware that lined the tables at their reception.
"We probably went to over 20 thrift stores throughout Erie County, getting like four or five until we had 110," said Drew.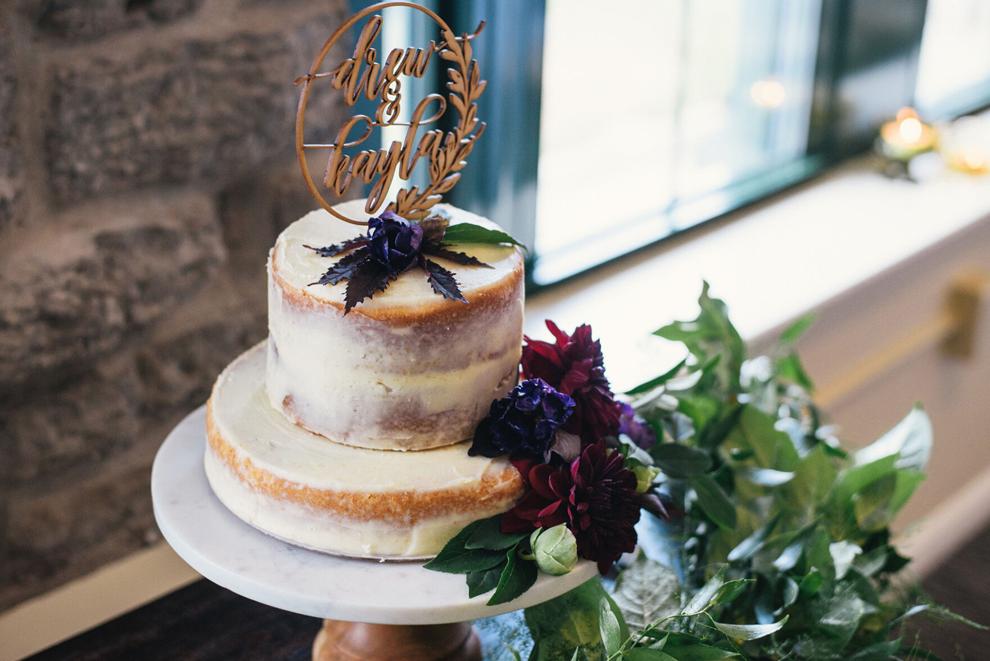 In lieu of a traditional wedding cake, Kayla's mom crafted 12 individual white chocolate cakes with blackberry filling for each table to cut themselves.
"We wanted to make sure that everyone was part of the day and not just in attendance," said Kayla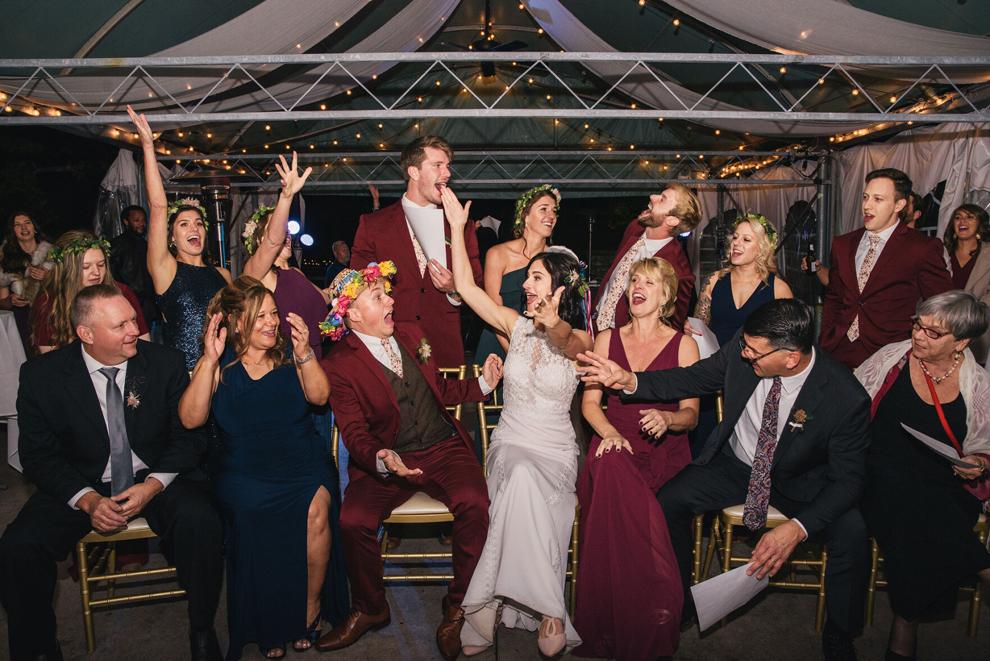 As for the couple's favorite moment of the night: A traditional polish wedding song that got everyone out on the dance floor. It involved sheet music, hats for the bride and groom adorned with photos of childhood memories and smiles all around the room.
"I was kind of nervous," said Drew. I didn't know how everyone was going to perceive it and want to sing along. But it was actually really great. Everyone got involved, it was super meaningful to kind of combine different families within that song," he said.
---
The dream team
Who helped the couple make it happen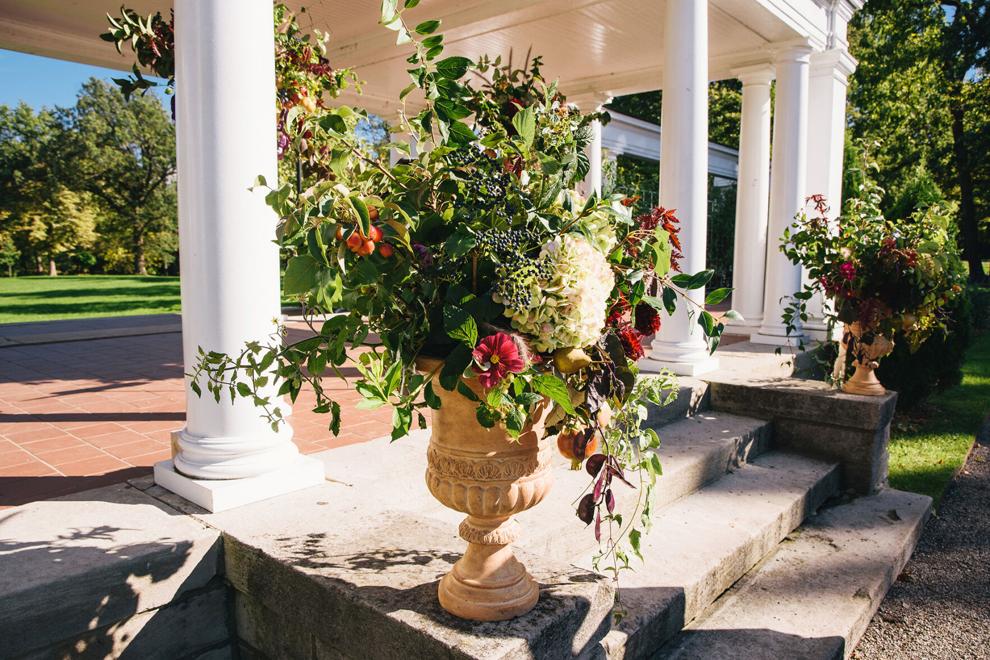 Hair & makeup (Bridesmaids and Mother of Bride) / Top Knot
---