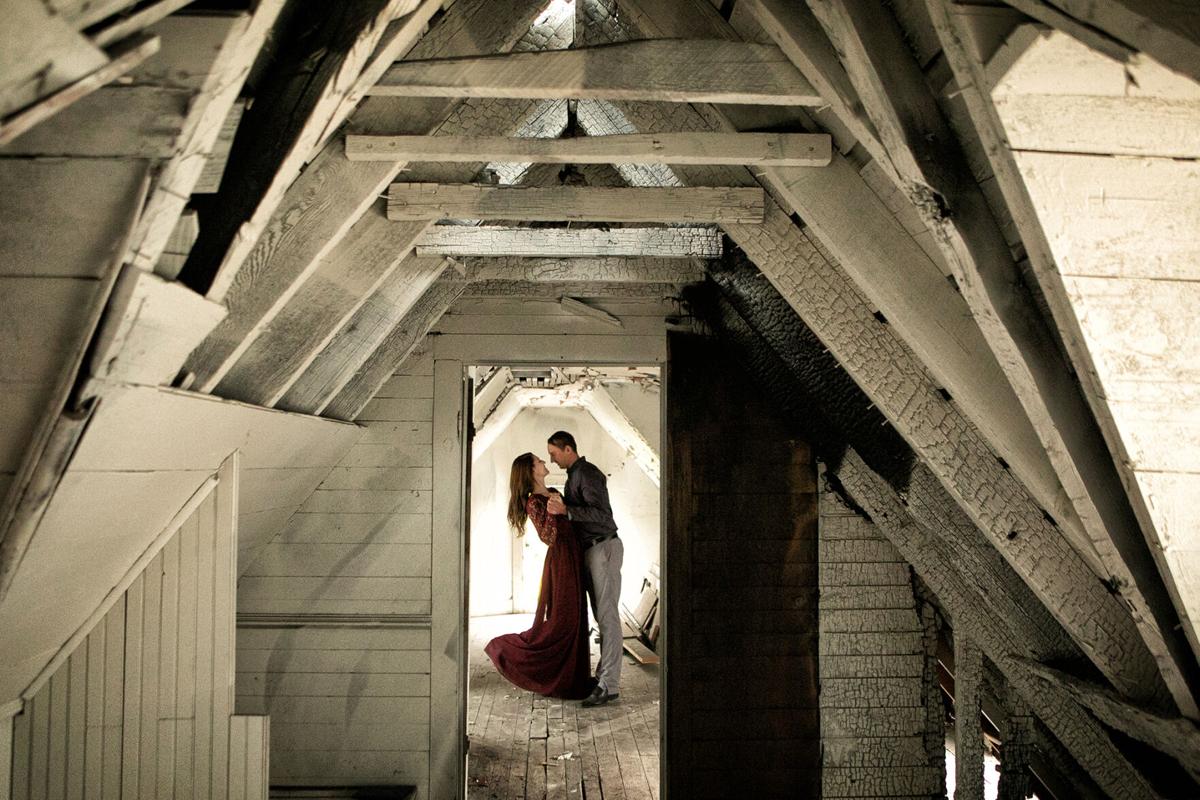 When a rainy day uprooted Marcy Dexheimer and James Wangelin's plans for an outdoor engagement shoot, the pair turned to an unexpected backdrop—the renovation site of their soon-to-be home in Buffalo's lower West Side.
For Marcy and James, it made perfect sense really. The real estate power couple, both associate brokers with an impressive list of accomplishments in the industry, first met during their real estate brokers course. And they're both are real estate investors, too: Marcy owns seven units, James 33 in addition to 30 development sites.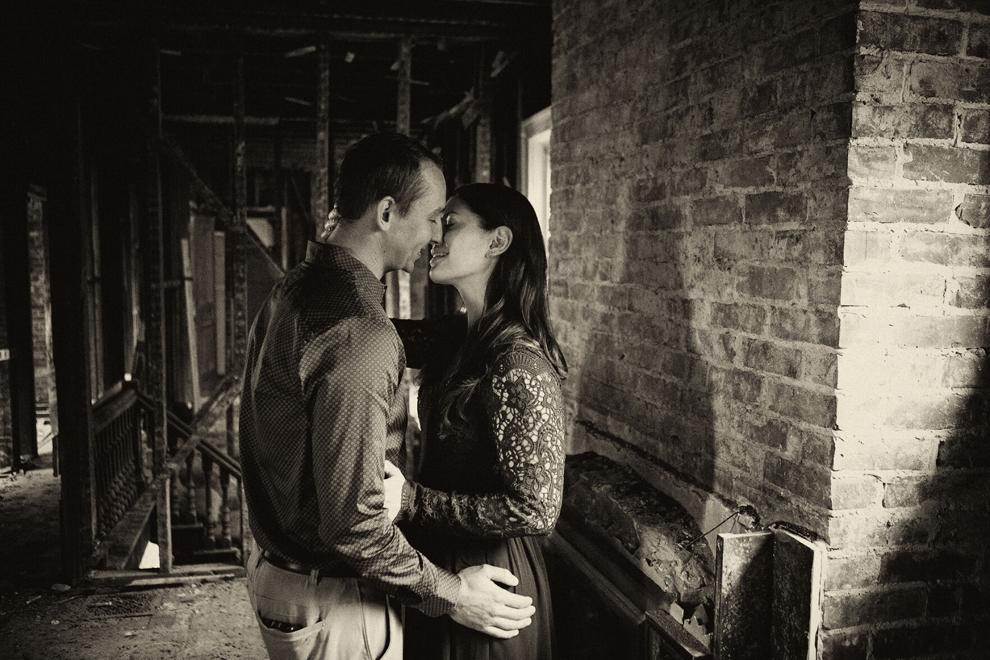 Though their engagement session wasn't what they first envisioned, their spontaneous change of venue tied together their love for one another and a shared passion for the industry where their story began.
"We have these really artsy, creative pictures that will forever freeze in time what our home looked like while we were working on it," says Marcy.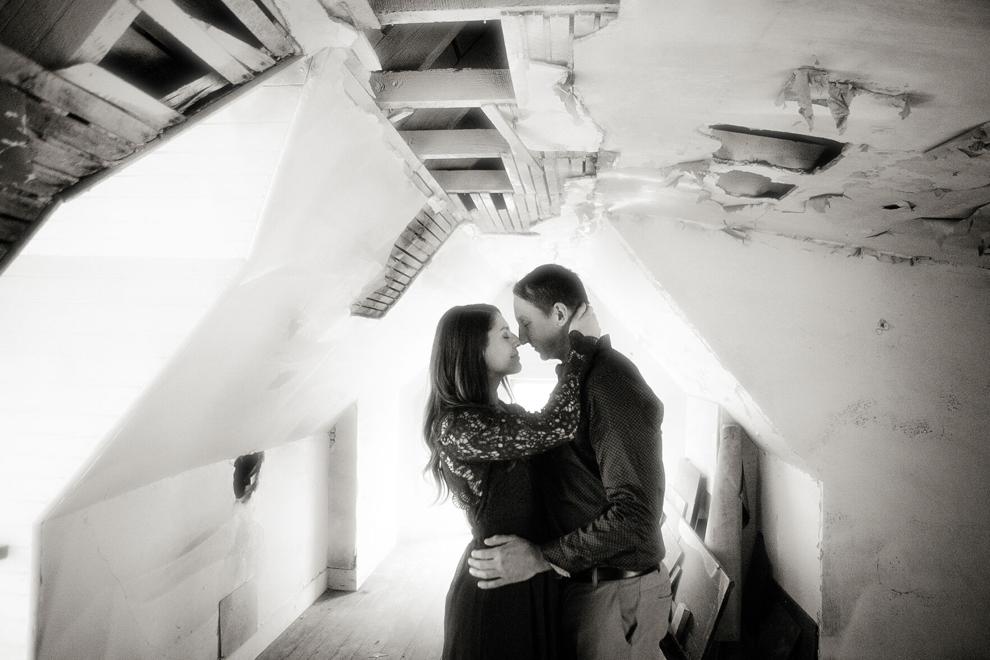 The couple was vacationing in the Thousand Islands when James proposed.
"We got engaged on Hart Island at Boldt Castle over the summer," Marcy says. "I turned around to put stuff down for a picture and when I turned back around, he was on one knee and asked me to marry him!" Marcy yelled out in shock, "Is this for real?!"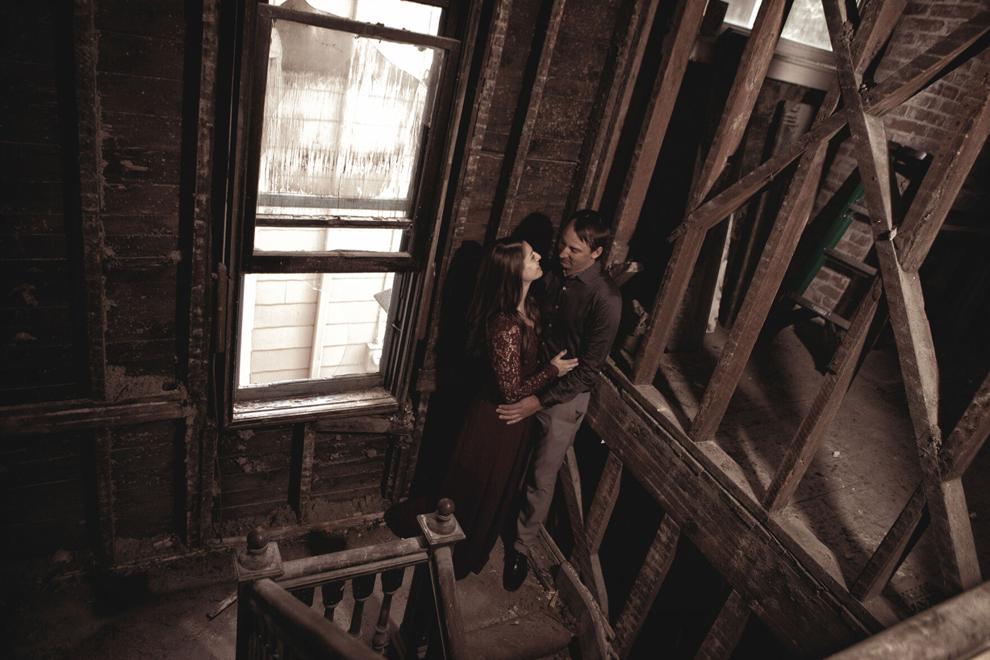 Like many of the homes nestled along the West Side, the pair's historic fixer-upper is full of character. Drawn to the home's Queen Anne charm, they knew they tackle the challenge of bringing it back to life. But capturing their engagement photos amid the renovation was a feat they left to photographers Jeff and Snjezana Fisher of Fisher Creative Image Photography.
"We were originally going to take the pictures in a vineyard, and I didn't want to reschedule, so we decided to do them in our house," Marcy says. "It was raining and around 5 o'clock, so he had to get really creative with the lighting and juxtaposition and he nailed it!"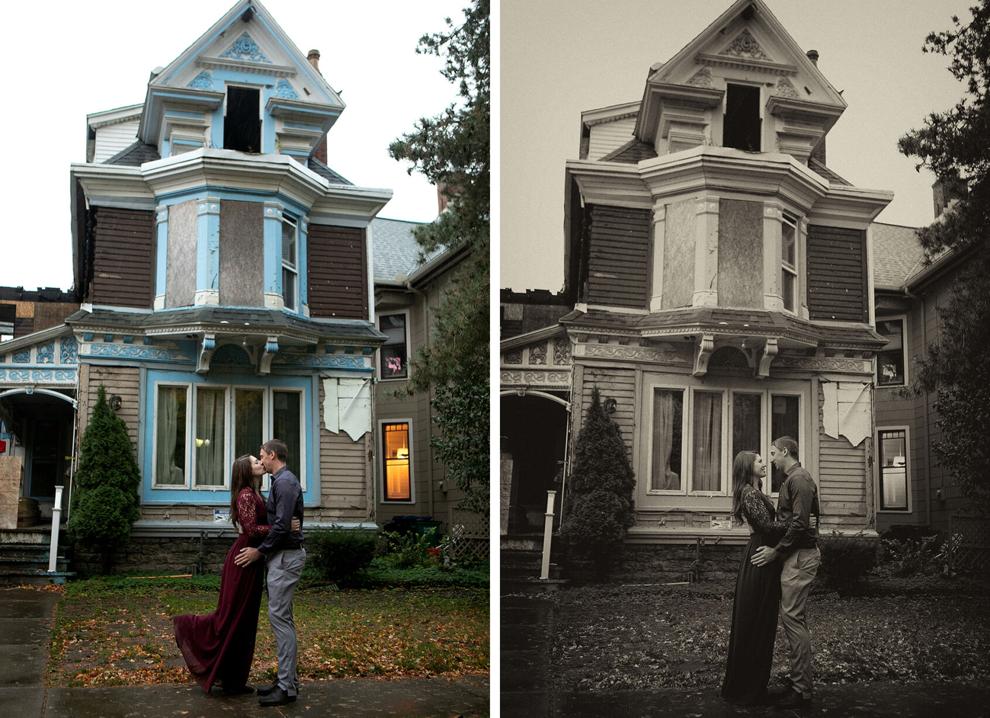 Planning for their August wedding is now in full effect. At every step of the process, the Marcy and James have showcased their pride for their city and tapped in local businesses. James had Marcy's engagement ring custom designed at Korona Jewelry on Hertel Ave. The reception will be held at Forbes Theater at 500 Pearl, with music from a local band Kickstart Rumble followed by a friend of theirs, DJ Spruke, aka Bill Boulden.
"We're going to do sponge candy from Sweet Jenny's for our favors," said Marcy.
Marcy found her dress at Bridal Chateau—once she'd found the one, they dimmed the lights, added a veil and gave her flowers to hold to fully set the scene.
"They made me feel so special!" Marcy says. "They even sent me a thank you note after I got my dress."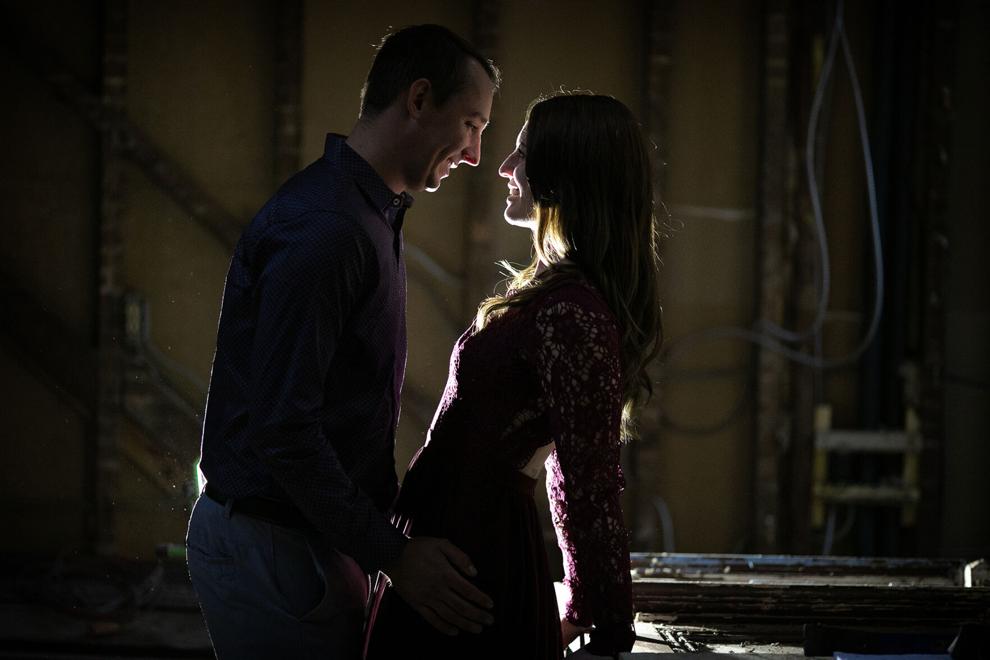 While it's uncertain where the world will be this summer, the duo is certain about one thing: No matter how circumstances may change their plans, come August 27, Marcy and James will say "I do."