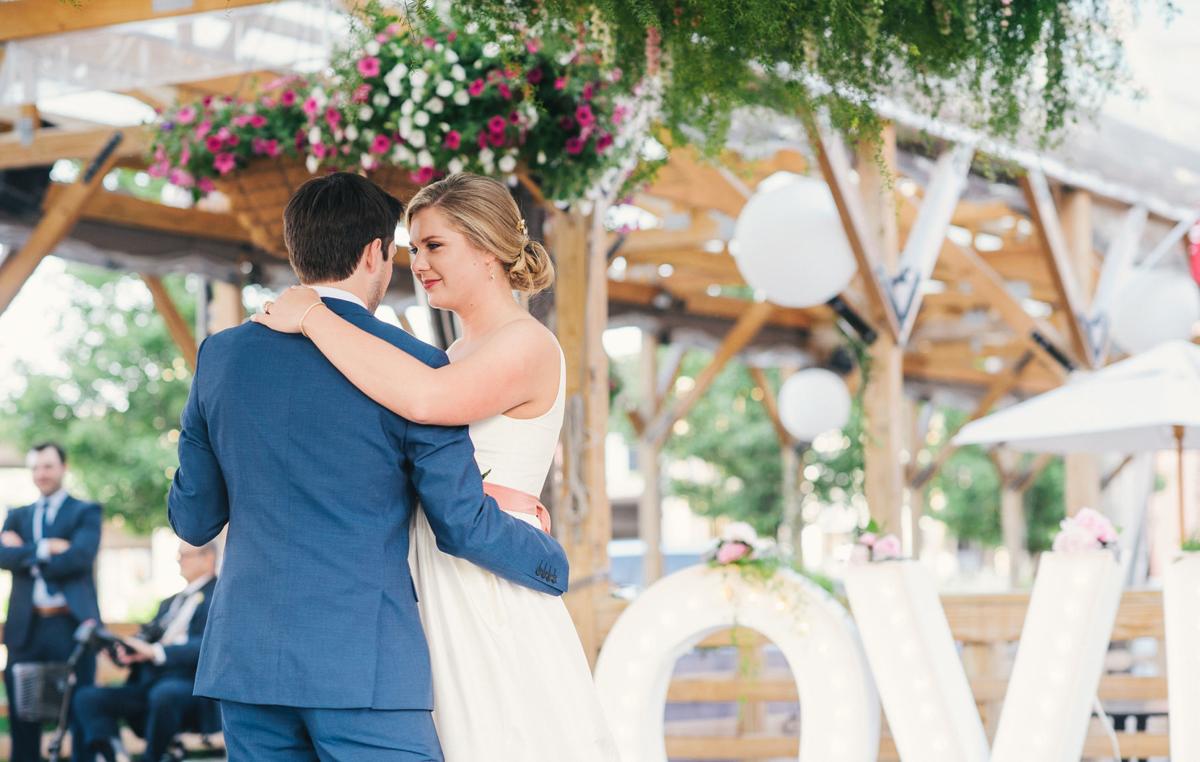 It all began with a peony.
"I pretty much based my wedding date on a single flower," said Kate Femia (formerly Kate McCoy).
That peonies were in season in June was just the beginning of the botanic-inspired decisions for Kate and Ron's 2018 wedding. Flowers set the stage for the Femias' entire "garden dance party"-themed wedding, with thoughtful appointments that combined style with sentiment.
The couple, whose mutual friends first introduced them at Food Truck Tuesday at Larkinville in 2014, decided to circle back to their original meeting spot and host the reception at Larkin Square. Two hundred guests gathered to celebrate on a sunny June Friday, where verdant elements were in full focus.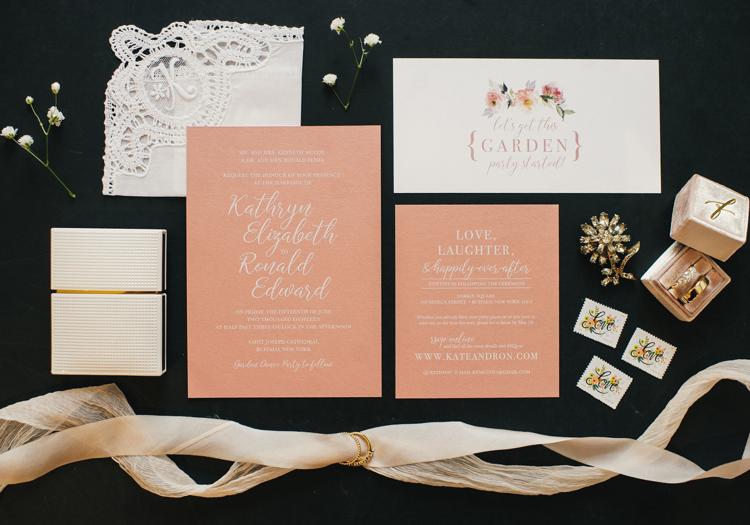 The wedding party donned floral dresses and ties, and Kate's bouquet was bursting with symbolic blossoms including peonies, the state flower of Indiana where she grew up; garden roses, the state flower of New York where she met Ron; and thistle, to represent her Scottish heritage. Favors were edible lollipops designed with plantable sticks for guests to take home for their own gardens. There was even a table directing guests to "Adorn Yourself," piled with boutonnieres, corsages and hair flowers for the taking.
The color scheme also followed suit. "We didn't really have a color," admitted Kate. "I just wanted it to look like a flower shop exploded."
One of the most uniquely floral elements was something Kate wore: a living belt. She felt her simple dress needed a little pop, so she turned to a friend, a former stylist for J. Crew, who suggested a belt designed with fresh flowers. At first Kate said she thought this sounded "a bit ridiculous," but when she met with her florist, who coincidentally ended up showing Kate a photo of another bride who'd done the same, Kate thought it was meant to be…bringing one final flourish to her carefully planned day.
---
Kate & Ron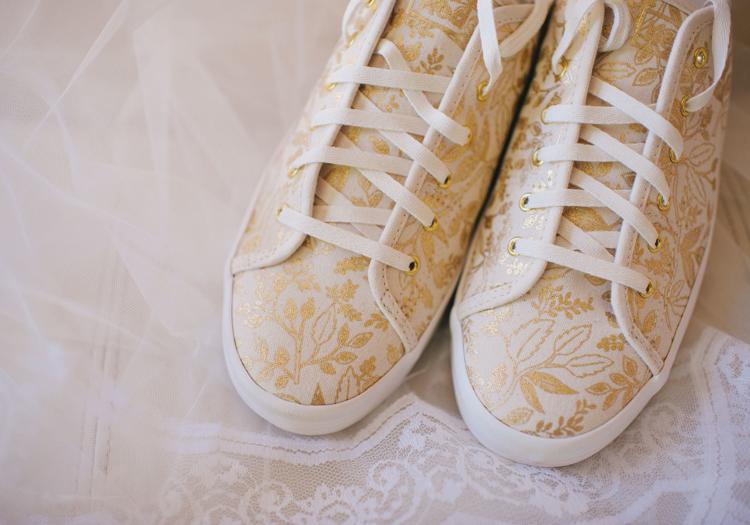 Kate's veil was a custom piece created by Ali Eagan at Made by Anatomy from three other veils: her mother-in-law's blusher; her mother's cathedral-length veil; and lace from her grandmother's 1958 wedding gown. "That was really special," said Kate.
A Keds collaboration with Rifle Paper Company resulted in wedding shoes Kate found impossible to resist (she wore gold sparkle flats for the ceremony but slipped into these for the reception).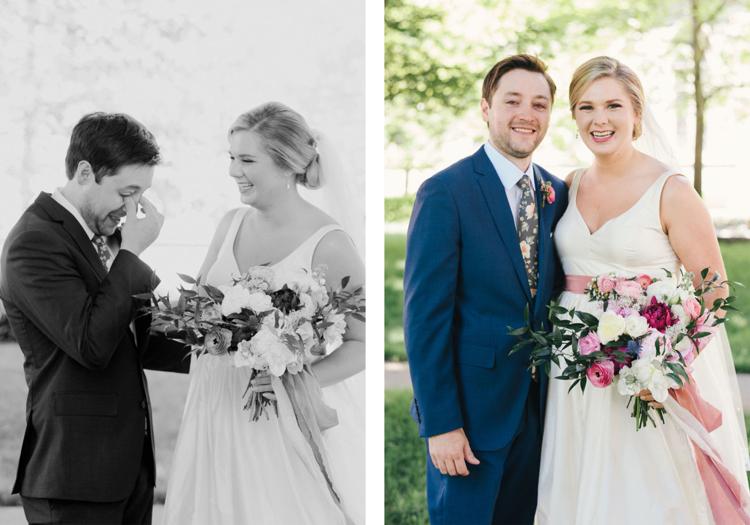 When Ron got emotional during the first look, Kate tried to put a stop to it—quickly. But not because she shies away from sentiment. "He had a black eye from a roller hockey injury the week before," she explained. With the help of a little Hollywood magic, they were able to camouflage the injury…and Kate was determined a few tears wouldn't ruin it. "In his speech, the best man said he's never been to wedding where he had to worry about the guy's makeup."
Kate quips that the Femias became a blended family on their wedding day, bringing together beloved doodle mix Fitzwilliam Darcy and golden retriever Sammy.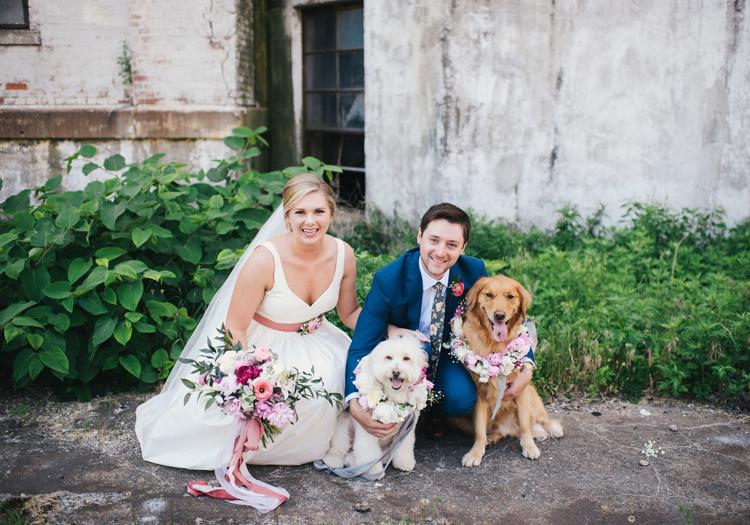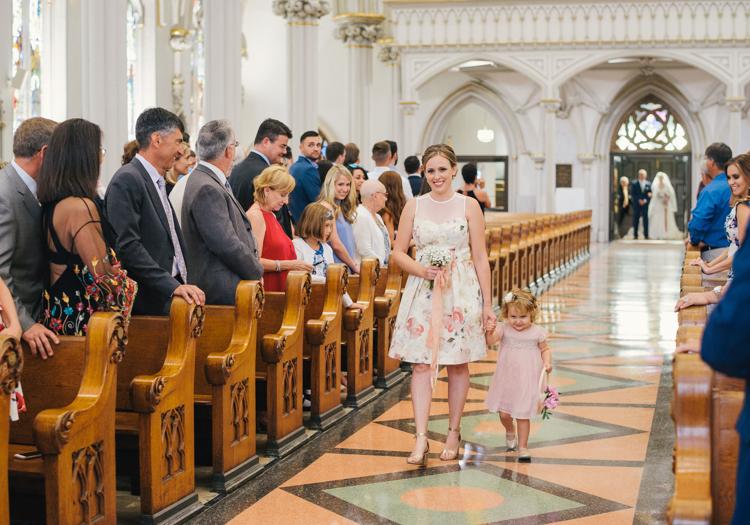 Bridesmaid duty runs in Kate's family. Her junior bridesmaid, Audrey, completed the a two-generation tradition. "Audrey's mother was my own mother's bridesmaid," said Kate. "And I was Audrey's mother's junior bridesmaid."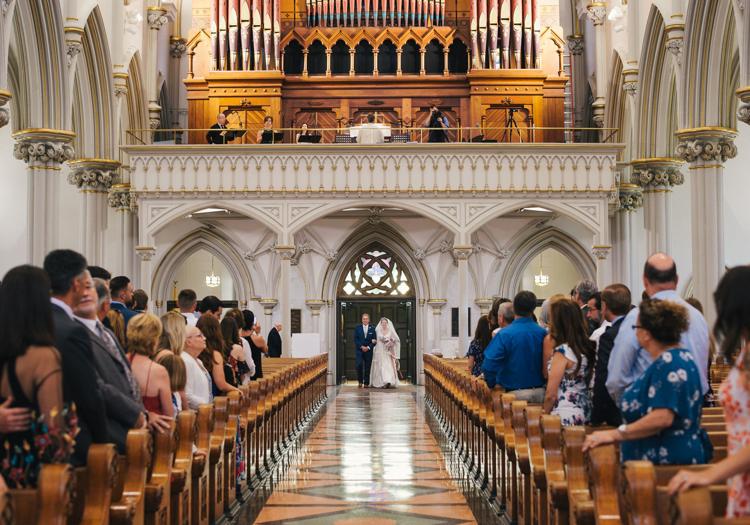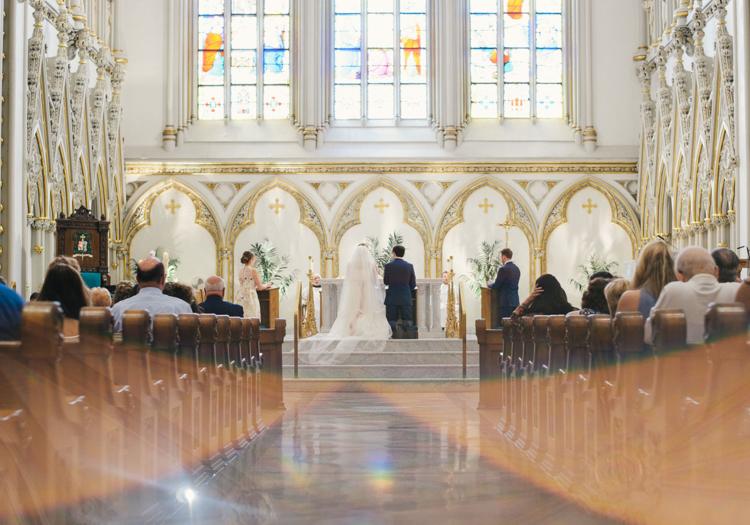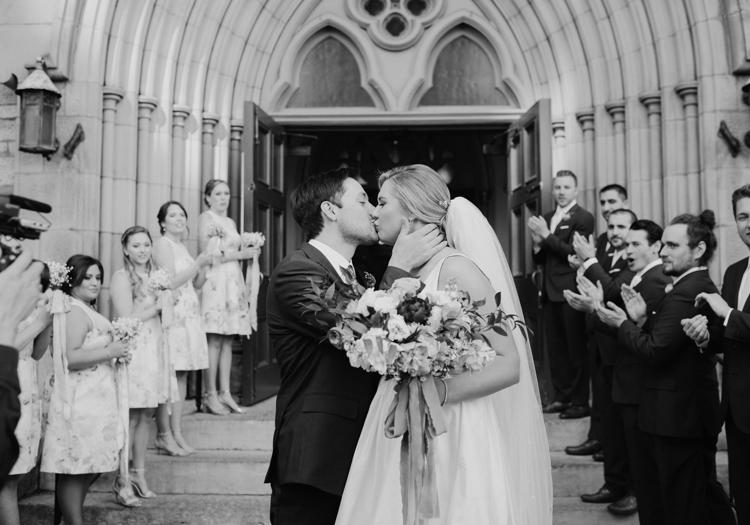 "I love mimosas," said Kate, who incorporated a mimosa toast at Swan Street Diner between the ceremony and the reception.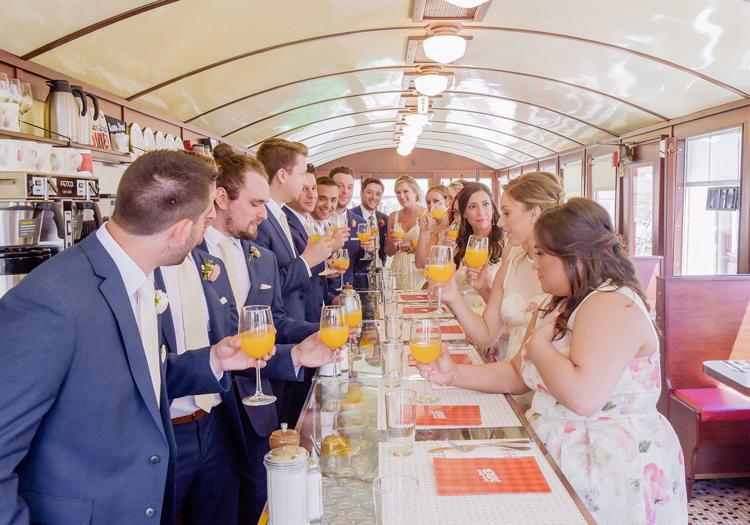 ---
The reception
Larkinville, where Kate and Ron met, provided the perfect backdrop to celebrate the start of their married lives together. Flowers adorned the open-air space of Larkinville. Blooms could be seen everywhere from the tables to the chairs and beyond, and in patterns on view throughout the celebration—from the guys' ties to the table coverings.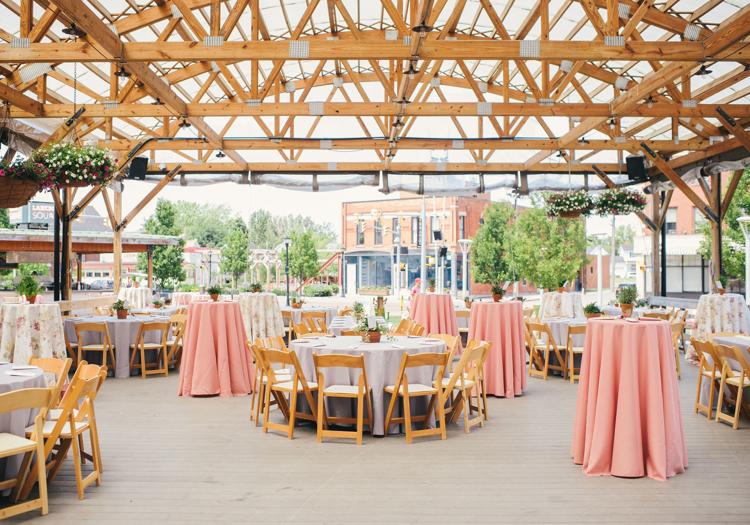 Kate based the wedding date on when peonies—her favorite flower—would be in full bloom.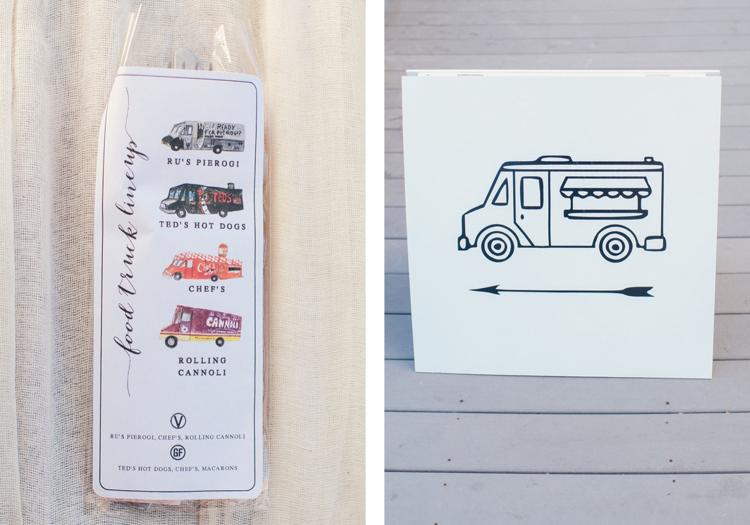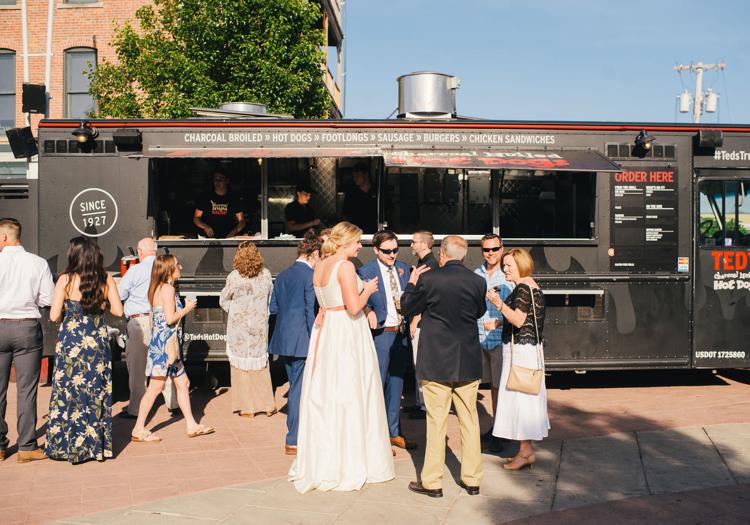 "I love photobooths," said Kate. "It was kind of a non-negotiable."
This one from BuffaLoveBus also served to define their outdoor wedding space—a fleet of food trucks lined one side while the VW bus lined another. Jenga, cornhole and hula hooping rounded out the fun at Larkin Square. "Our favorite part of the wedding was just hearing how much fun everyone had."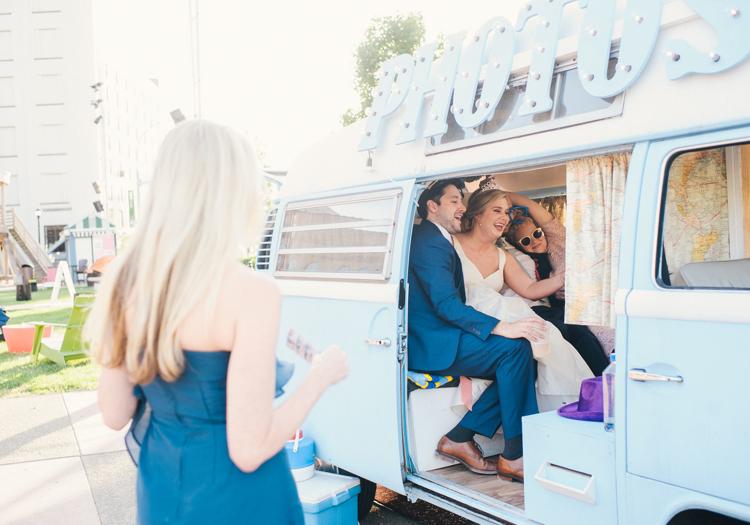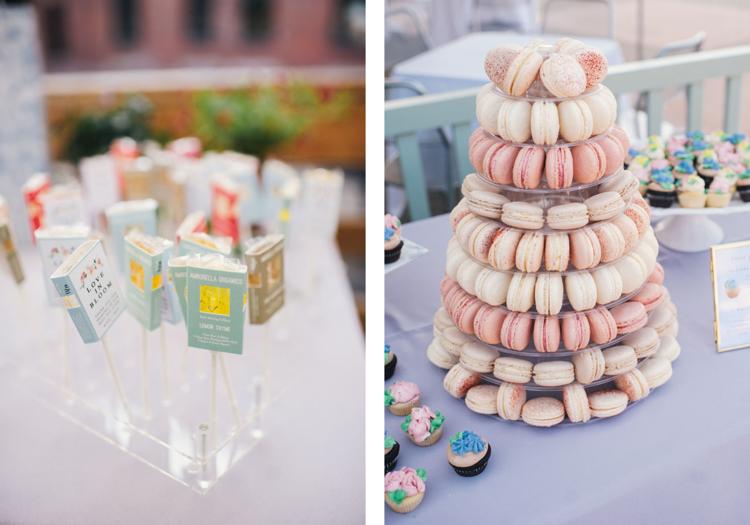 ---
Dream team
Who helped the couple make it happen
Be the first to know
Get local news delivered to your inbox!