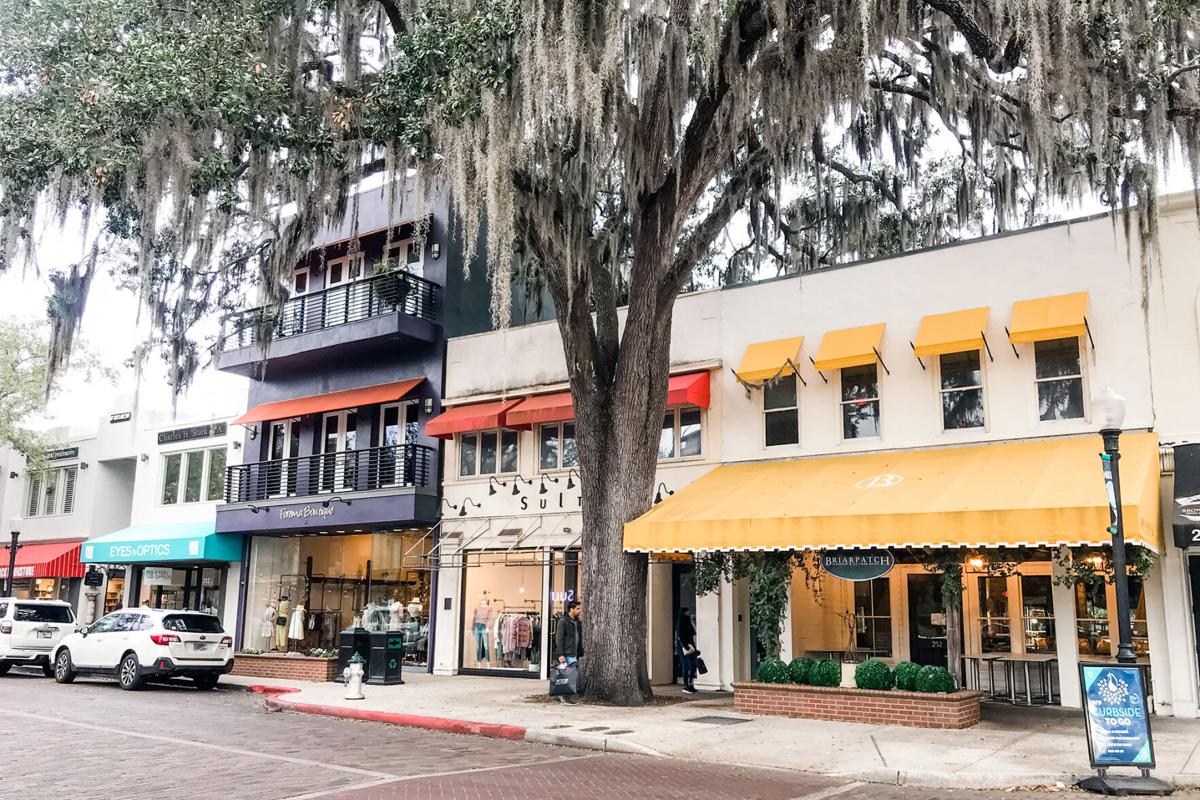 After putting down some roots, albeit temporary, in Winter Garden, Florida, we decided to take a quick jaunt over to the neighboring city of Winter Park. As we wandered down South Park Avenue, picturesque with its multitude of different awnings belonging to a variety of shops, we stumbled upon the quaintest farmer's market bustling with people in the nearby park. The market was chalk full of an eclectic array of everything you could ever possibly want or need: fresh fruits and veggies, flowers, plants, kombucha, nitro cold brew, coffee beans from around the world, Pakistani food, baked goods, raw smoothies and cold-pressed juices, among others.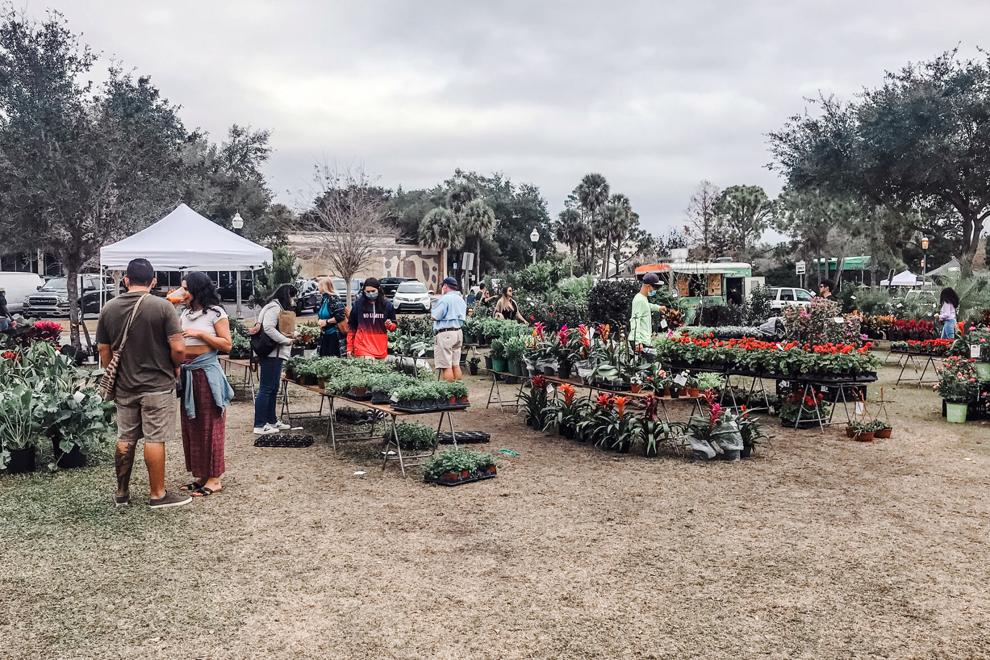 Once we got our fill at the farmer's market, we decided to continue making our way down South Park Avenue. Just before approaching an old-fashioned candy store, we were stopped by a happy couple who was enjoying this beautiful, sunny day. After a few minutes of pleasantries, they finally asked if we were married (yes!) and then proceeded to ask what we believed was the secret to a happy marriage. We each paused for a minute to really be mindful with our reply. It's a loaded question.
I initially replied with what first came to mind, things like respect, communication and trust, to which my husband agreed. But I spent the rest of the day really thinking about what makes for a happy marriage, especially while living on the road together in a 200 square-foot motorhome.
I think at the core of RV life, you have to be pretty intentional about the company you choose to keep, whether you choose to go at this alone or with a partner, family, etc. Truth be told, it took me some time to warm up to the idea of downsizing to one tenth of our original living space. Yo let go of a life I had been conditioned to believe was the only way to live.
But looking back, it's proven to be an easier transition than I ever anticipated because of the solid foundation I not only have built with my husband, but the one I've built with myself.
Reflecting on the response we gave to that couple that one fine day; I do acknowledge the validity in our answer. I would still say respect, communication and trust are some of the most important cornerstones of a happy marriage, especially one where your lives are so intertwined. But it also goes much deeper than that. For us, it's about intentionally setting and respecting one another's boundaries, especially because we are both so easily accessible to one another. We ask each other, "Can I have you for a sec?" instead of just assuming the other person is mentally and emotionally prepared to take on what we're about to unload. In general, we've also chosen not to take things personally, which has served us well.
When it comes to communicating, especially during a disagreement, we try not to fix each other's problems, as tempting as it can be sometimes. But instead, hold space for the discomfort, for the hardships, and just let the other person feel and be human. It's about supporting one another as we navigate this life together.
We give ourselves permission to not only forgive each other, but to forgive ourselves. When you live your life out on the road, there's a good chance something can and will go awry, and this is where trust comes in. Trust, to us, is a commitment that we can always count on each other no matter what, and that together, we can figure out whatever the world throws our way.