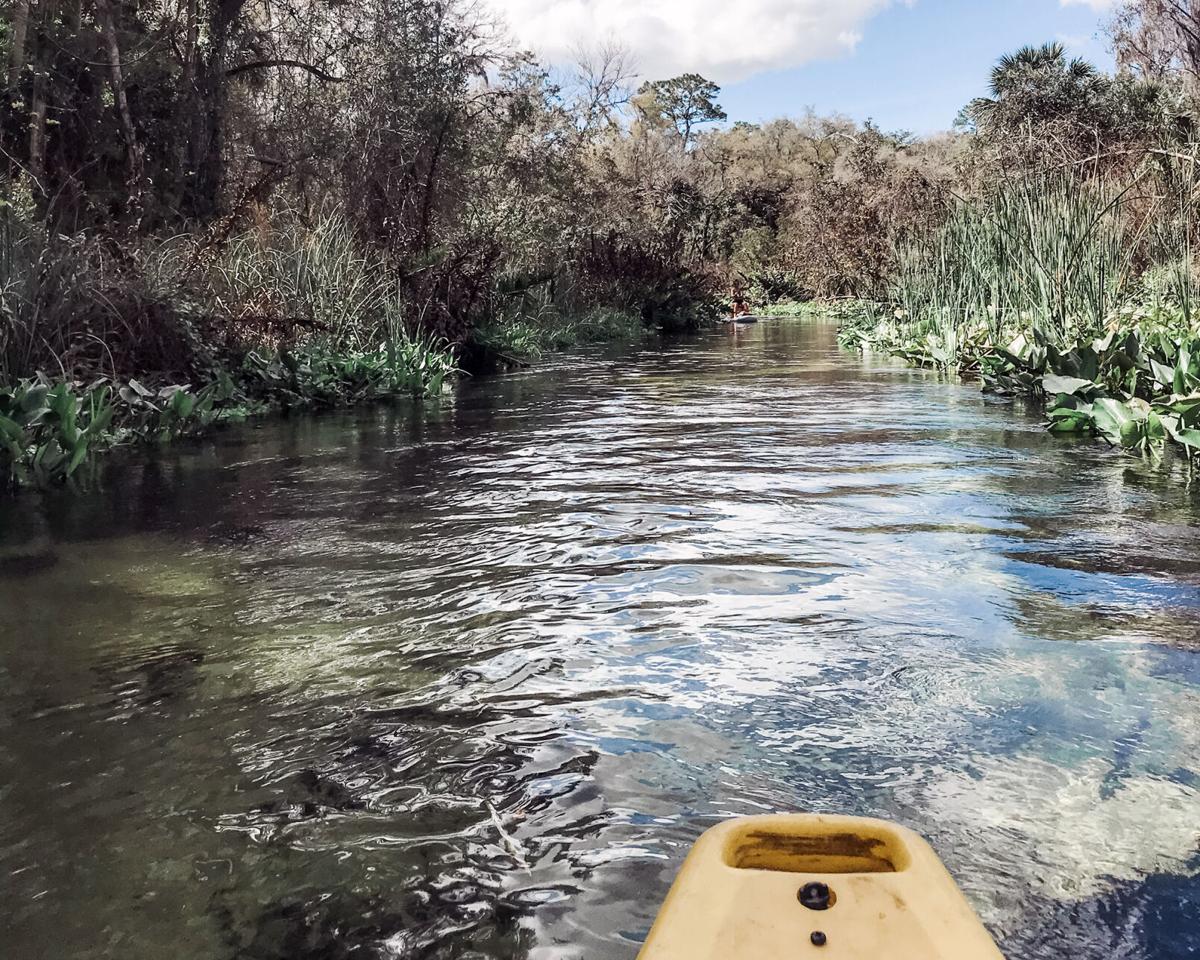 My husband and I made a commitment to each other that when we decided to leave Austin, we would explore as much of Florida as we possibly could and really make the most of our conscious decision to return here. So, after spending the better part of a month inland, we decided it was time for some coastal, beachy vibes.
Once again, a rush of gratitude and excitement filled me up as we packed our belongings and headed South. I love a change of scenery and try to step out of my comfort zone as often as possible, no matter how uncomfortable it can get. I find it's in those moments when we give ourselves permission to feel and sit in the discomfort that we grow the most.
Before we left the area, however, we felt called to do a bit of exploring. In all of my 33 years living on this Earth, I've never been kayaking but have always wanted to give it a go. I discovered this great little spot called King's Landing, located on Rocks Spring Run, which is one of three main tributaries that feeds the Wekiva River Basin in Apopka, Florida.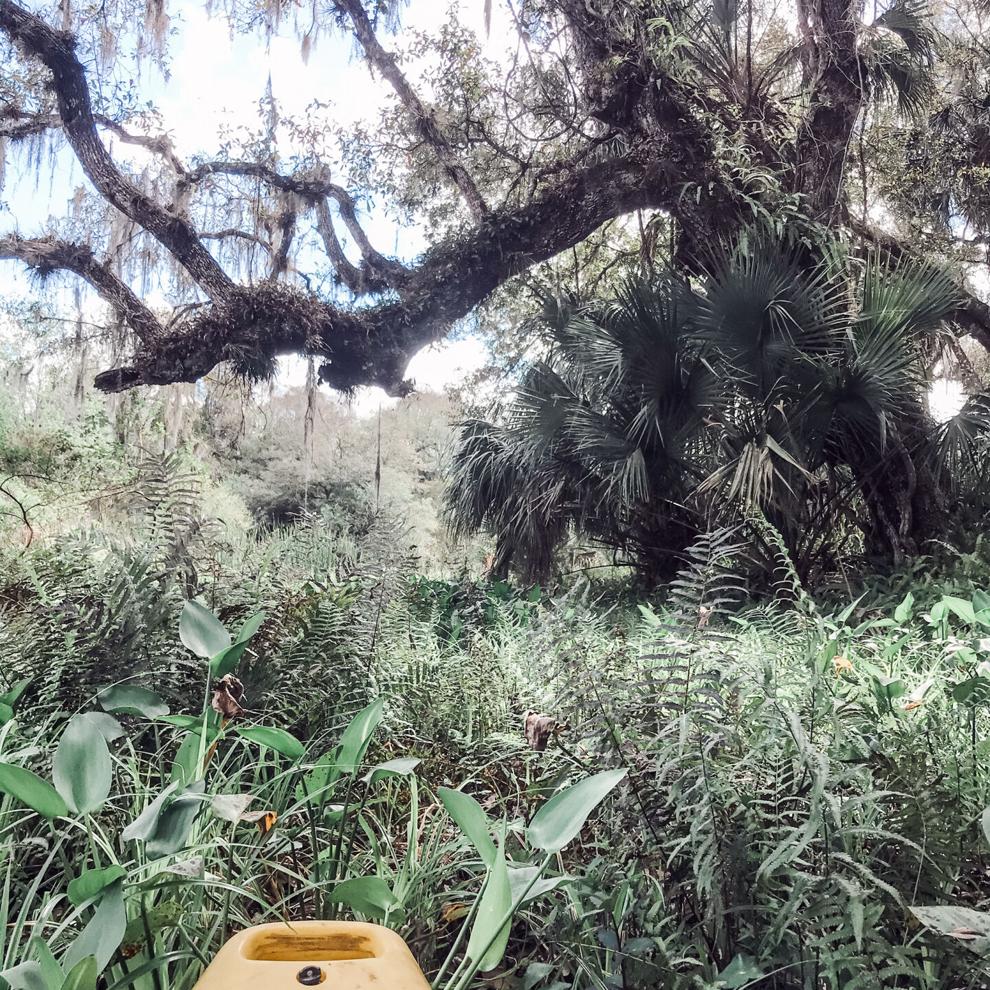 Here, we spent the day enjoying each other's company amongst the wild, jungle-like scenery as we paddled through crystal-clear, jewel-toned water. It was the epitome of serenity.
As the sun began to set, we drove off in the comfort of our RV, headed toward the white, sandy beaches of Sarasota. I sat in the passenger seat and reflected on the day, thinking about how unpredictable life out on the road can be sometimes, especially with all the chaos traffic can bring. And yet, ironically enough, it's in the unsteadiness of it all where we find the most peace.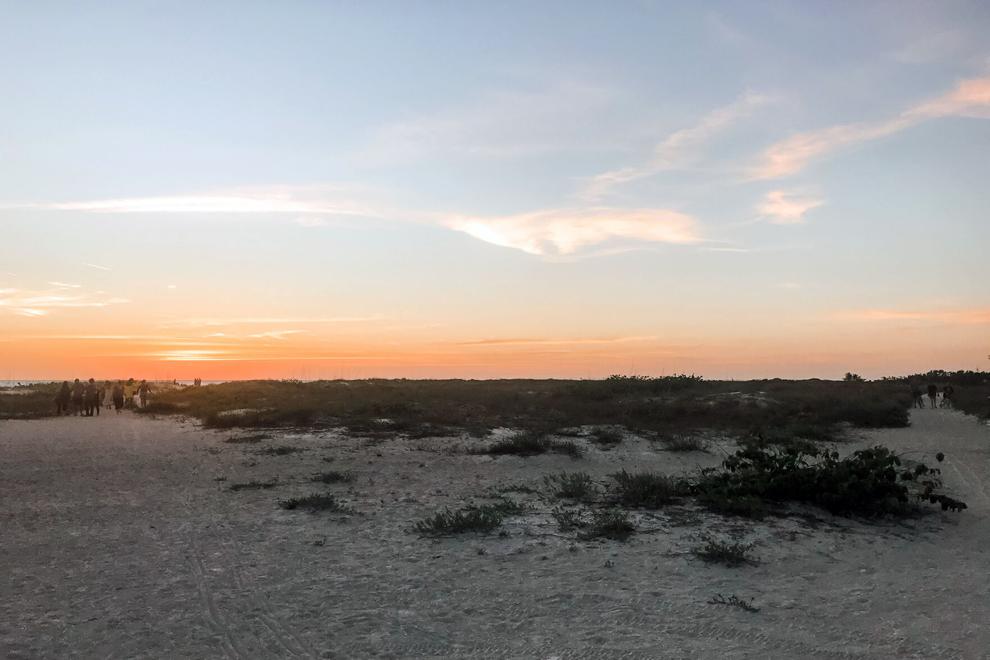 Living fulltime in an RV, we bring our home wherever we go, but that doesn't always mean we have readily available access to life's most precious resources, namely water. It's easy to take it all for granted sometimes, especially having lived in a house that always had, what seemed like, unlimited access to utilities.
You'd think living with less or limited resources would cause us to feel a sense of lack, but it surprisingly has the opposite effect. If anything, living in this RV has given us a deep appreciation for when we do have access to valuable resources like food, water, heat, electricity, etc. and allows us the space to honor our faith when we don't.
The simple act of washing the dishes or brushing our teeth, for example, are no longer tasks we perform on autopilot, unconsciously allowing endless amounts of water to run down the drain. We've become more mindful of conserving our resources and, subsequently, our impact on the environment.
Regardless of the resource, we've learned to test our limits and choose to only consume what we need, when we need it most; reducing, reusing, opting for cleaner, more renewable energy sources and living more sustainably as often as possible. But ultimately, we've learned to let go of a scarcity mindset and surrender to the flow of our existence, choosing to instead have faith in our innate and infinite abundance as we continue to explore this beautiful world we live in.