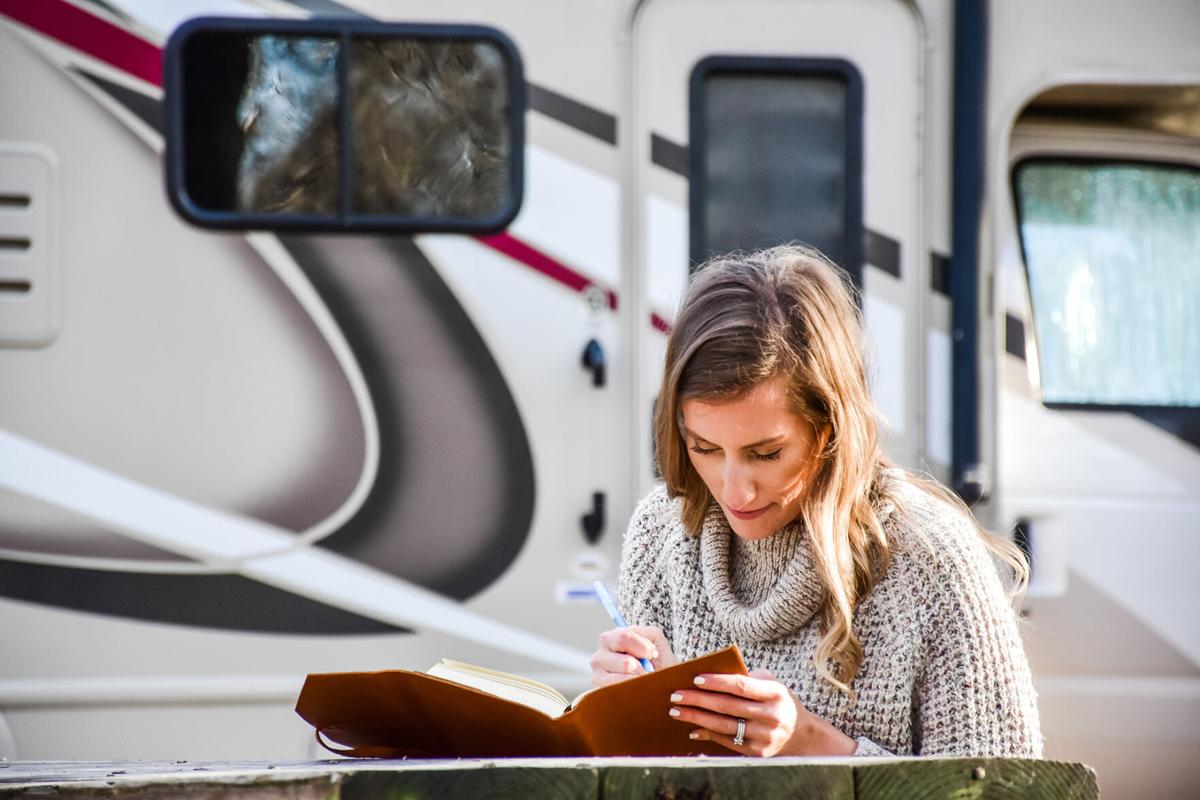 I walked outside to find my husband putting a rather large, vinyl sticker onto our brand-new motorhome. I watched as he so meticulously placed an OM symbol on the back of what would eventually become our permanent residence.
As I examined the symbol, I noticed a piece of it was missing. After a bit of digging, we discovered the missing piece is known as "The Dream State." I looked up at my husband with great enthusiasm and said, "our symbol is missing the dream state because our RV is the dream state! We're living the dream!"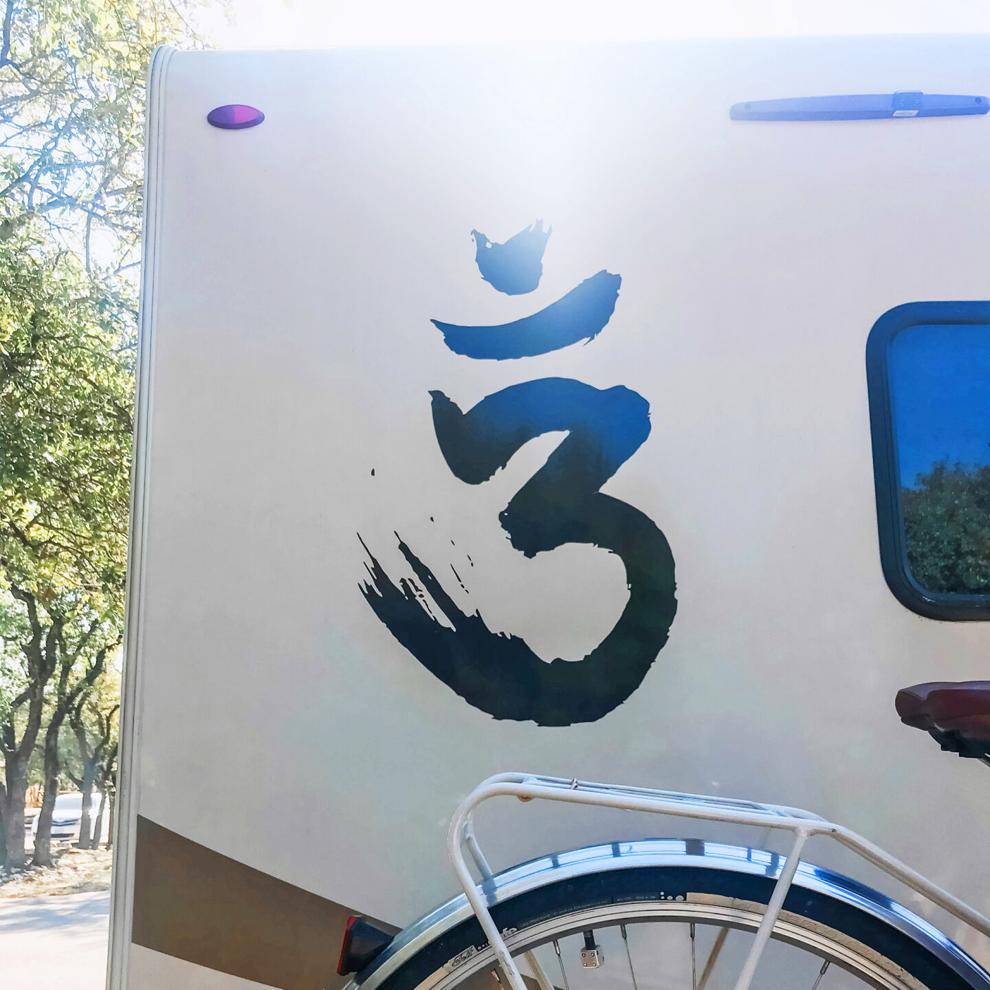 To clarify: my husband and I currently reside full-time in a 22-foot motorhome. And quite honestly, living this minimalistic, transient lifestyle sometimes feels just like that—a dream.
We spend our mornings waking up to the glowing rays of the sun, feeling held by its warmth, the sweet chirping of birds and the smell of freshly ground coffee fill the air. It's hard not to feel gratitude for a life that offers so much to be grateful for: the freedom to travel, explore and live where and when we so please, financial freedom, time to connect with nature, a slower pace to live a more intentional, mindful life together...
But it didn't always look like this.
Five years ago, I quit my corporate career well before I was ever financially ready to because I knew in my heart I wasn't living my truth. I was living a life based in fear—a deeply rooted fear of rejection. And I would betray myself in order to gain the approval of others. I had been letting my self-limiting beliefs, instead of my intuition, dictate the direction of my life.
So, one day, I decided it was time to start honoring my energy. I stepped out of my comfort zone, risked it all and started my own business.
Over the years, I've learned to surrender to the flow of the universe, figuring things out as they are thrown my way and embracing the uncertainty and instability of it all. Little did I know I would be setting myself up for a mindset that would significantly help me transition into this transient lifestyle.