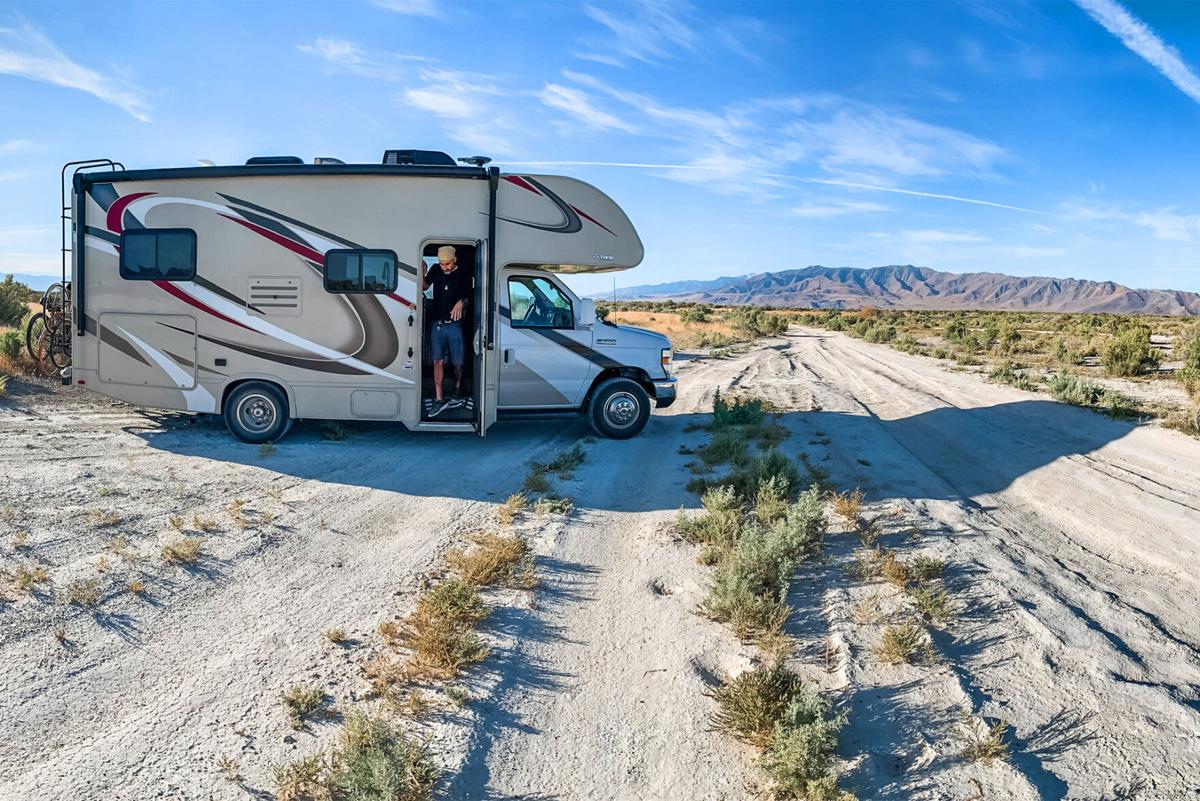 It's a fairly common fantasy—hitting the open road in an RV, leaving the daily grind of life behind.
But in a world where it's more often retirees with the time and savings to make that happen, 32-year-old Marisa Battaglia of Hamburg turned it into a reality.
Last year, she and her husband sold their house and 80 percent of their possessions and began living in their RV, full-time.
"We are trying to live our truth," explained Battaglia, who runs B Sweet Designs, a wedding and events business, and whose husband's job also allows for remote work.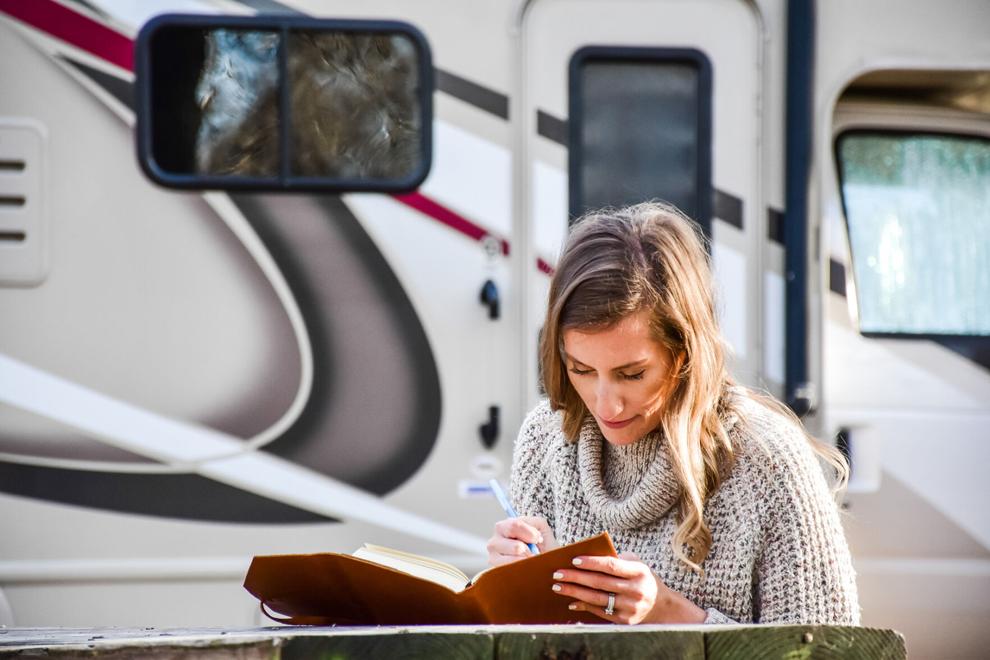 Their plan: travel during the winter months, settling back into Western New York during wedding season. Other than that, they'll improvise.
In October 2020, after closing on the sale of their house, they spent their first two weeks tucked into her parent's backyard, planning their next move. Since then they've spent a week in Nashville visiting friends; Thanksgiving week in Fort Myers visiting an aunt and uncle; and a few weeks in Orlando, where they left their RV to fly home to Buffalo for the December holidays. After that, they drove a rental car back to Florida, reunited with their RV and headed to Austin, Texas, for a five-day stay in a state park.
"We're figuring it out as we go," said Battaglia, who calls it their "ebb and flow." Usually they're figuring out their next stop just a week or two in advance.
They've laid temporary stakes in RV campgrounds; hooked up to friends and family's houses; overnighted in a Cracker Barrel parking lot; and stayed on free Bureau of Land Management (BLM) grounds. They use an app called Campendium to plot out their travel and find RV-friendly camps and resources.
Their plan began taking shape in spring 2019, when they looked to rent an RV to travel to Burning Man, an annual cultural event in the Nevada desert. With the high cost of renting, they decided they'd be better off buying one.
When they got back, Marisa said, she realized she could do that "for a really long time." Her husband agreed. They decided to put their house on the market in spring 2020. Covid-19 delayed things a bit, but not by much—their house sold right away.
This was Battaglia's biggest hurdle.
"I really had to emotionally detach from my home," she explained. A designer by profession, she had created her dream space. But she eventually realized it was the space she was attached to, not the structure—and that she could create her own space anywhere.
The RV reflects that vision, with oriental rugs, throw pillows and other home decor that suits her aesthetic and feels like home.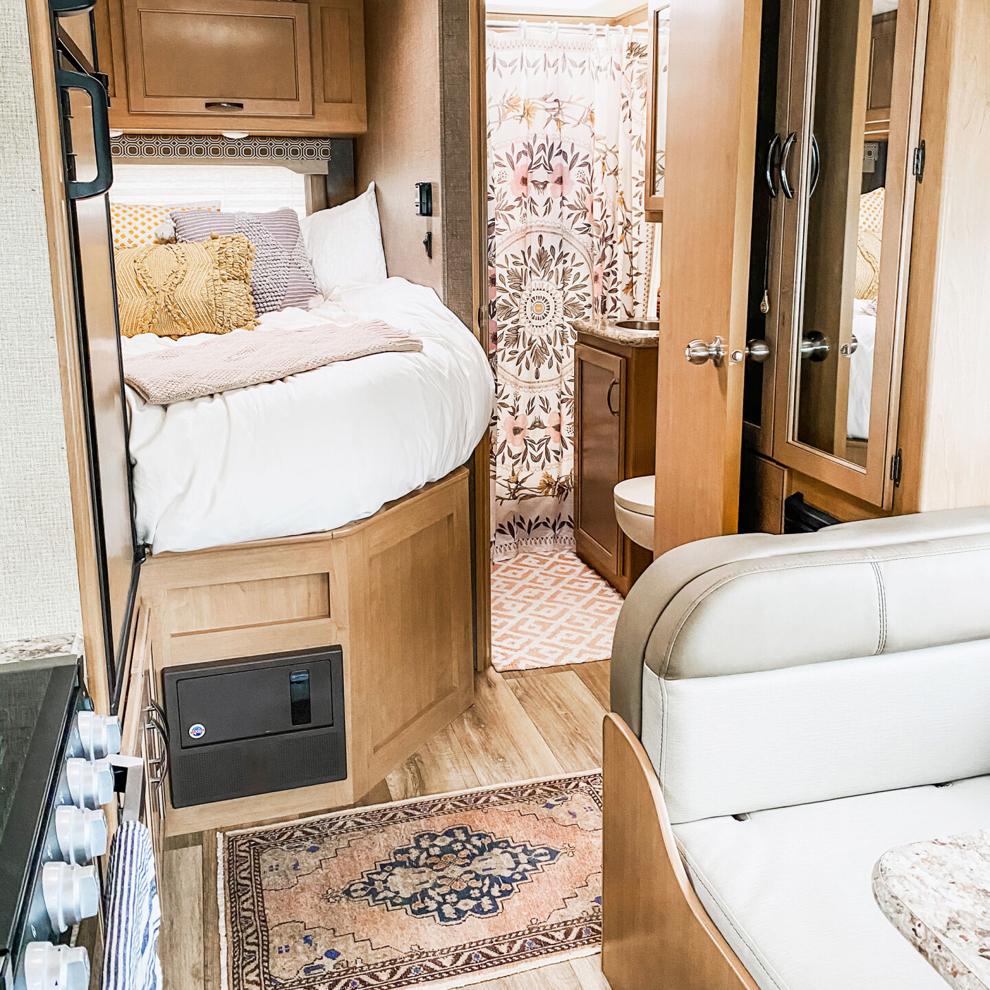 Beyond being unchained to a desk—or even to a city or region, for that matter—Battaglia said the best part of their new lifestyle is the financial freedom.
She explained that for them, it's the difference between a "survive" budget and a "thrive" budget. By getting rid of their largest expense—a mortgage—they're no longer beholden to the income needed to support it. This gives Battaglia, in particular, the freedom to choose the jobs she wants and allows her to continue doing the work she loves.
"I'm less stressed, I can put a cap on the work. We're not struggling to make ends meet," said Battaglia.
She said they feel so much more present and connected to nature. Once they park, they travel their locations on bike for everything from exploring to grocery shopping. She realized she's not as attached as she thought to material possessions, and went Marie Kondo on each of them as she decided what to keep, put in storage, sell or donate. "Do I really need this avocado peeler? A knife does wonders."
Their mission is to be wholly intentional, and they're open to possibilities. Someday they may have a cabin in the woods, a tiny house or a place overseas to complement their vagabond life.
"Home is where you are," Marisa said. "I think we're going to do this forever."
Lessons learned…so far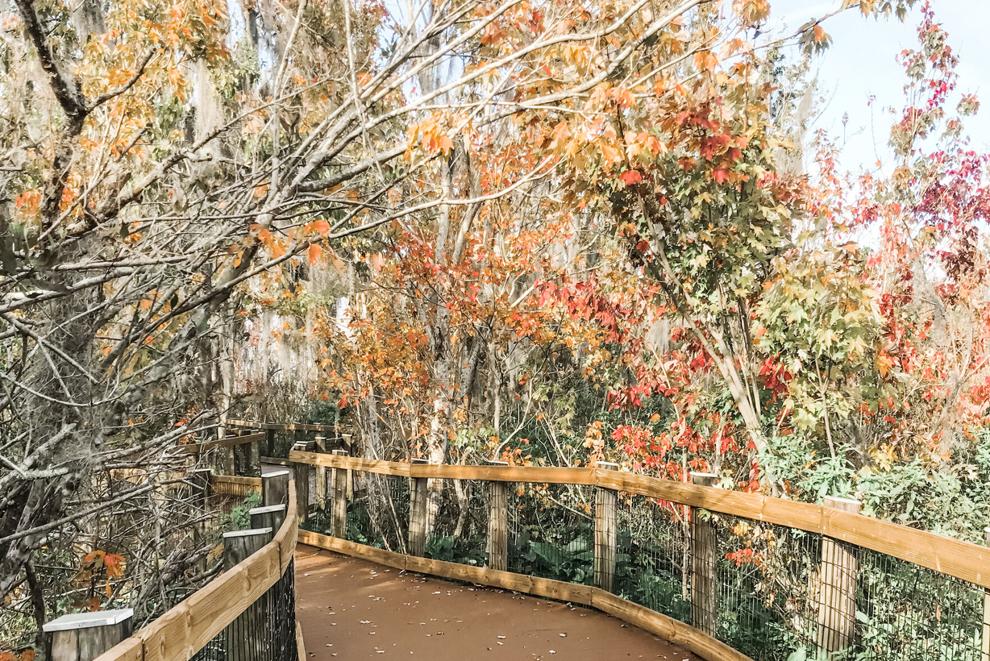 It's only a few months into their journey, but Battaglia has gained some important insights already…and offers advice to those considering a major lifestyle change.
1. If you think you can't swing it financially, think again. "Five years ago I thought I had to be in my office every day. I believed we needed to own a house," said Battaglia. Once you let go of embedded notions, though, your options expand. "You can figure it out."
2. Check in with yourself. "Are you working because you love what you do? Or just to pay the bills?" If you work remote—or can figure out how to work remote—you can make it happen. The pandemic has opened those possibilities even more.
3. Believe in it. "You have the innate power to create the life you deeply desire," said Battaglia. "The past year has flipped a lot of lives upside down. We all gained perspective."
I walked outside to find my husband putting a rather large, vinyl sticker onto our brand-new motorhome. I watched as he so meticulously placed…