Quentin Jackson never imagined he'd play a role in beautifying the neighborhood park he jogged through nearly every day growing up on Buffalo's East Side.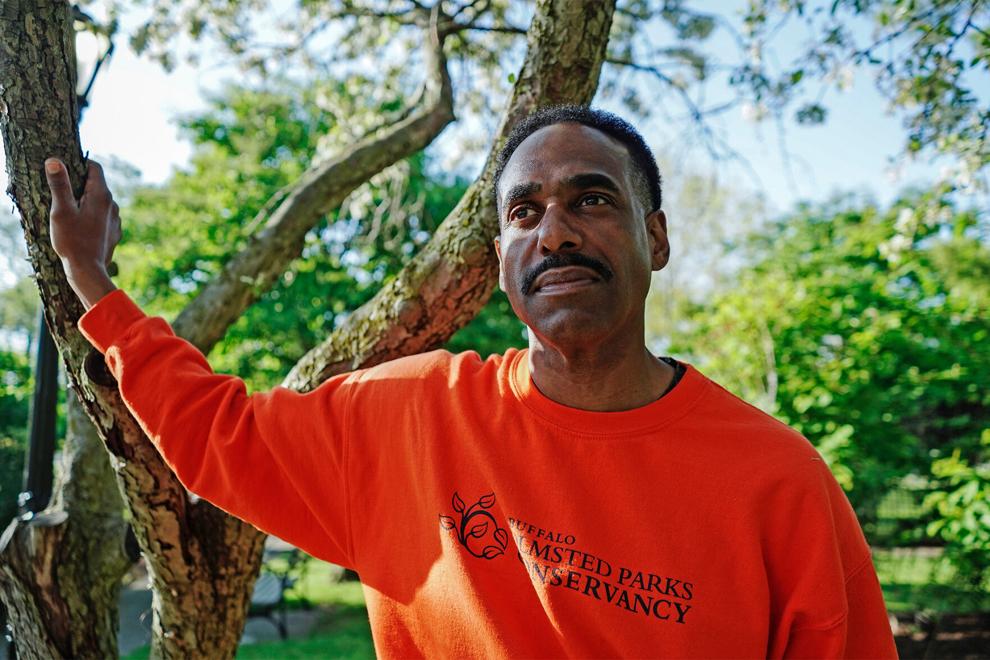 Jackson enrolled in January as one of 11 attendees of the program's first class—and after 12 weeks of classroom instruction and field training, the conservancy hired him to prune, mow and maintain the same park he spent so much time enjoying as a child. He arrives at 6:30 every morning, a half-hour before everyone else, to beautify the park in the shadow of his father's old house.
"It's gratifying for me to keep this going. We have something here that's nice and beautiful, especially in the inner city," Jackson said. "I'm a part of that."
BCAT designed the program to provide adults a second chance at a career and a new path forward, according to CEO Gina Burkhardt. The center found a perfect match in partnering with the conservancy, which often struggles to find seasonal workers. Key Bank and the First Niagara Foundation helped fund the initiative, which included 60 hours of classroom learning and a four-week paid internship in the parks. The conservancy then hired the majority of the program attendees as seasonal workers.
Jackson and his classmates immersed themselves in lessons about horticulture, landscaping techniques and the rich history of the Olmsted Parks. They learned about the rise, fall and renewal of Frederick Law Olmsted's ambitious system of parks and parkways first designed for Buffalo more than 150 years ago, and the conservancy's efforts to restore the landscape architect's bold vision for the city.
Those history lessons cultivated a deeper appreciation for the parks among some of its newest seasonal workers, Conservancy Executive Director Stephanie Crockatt said.
"It teaches and graduates people who care about their city and environment, while economically supporting them as a local workforce who will in turn reinvest with sweat equity and passion," Crockatt said. "Everyone benefits, and that is a rare and truly magnificent accomplishment."
While the conservancy aims to train new seasonal workers for its parks, the program also provides invaluable skills for careers at private landscaping firms or self-employment, according to Brian Dold, the senior associate landscape architect who taught the class. It provides the opportunity to hop in a Bobcat, steer a riding mower and gain other experiences participants wouldn't have otherwise.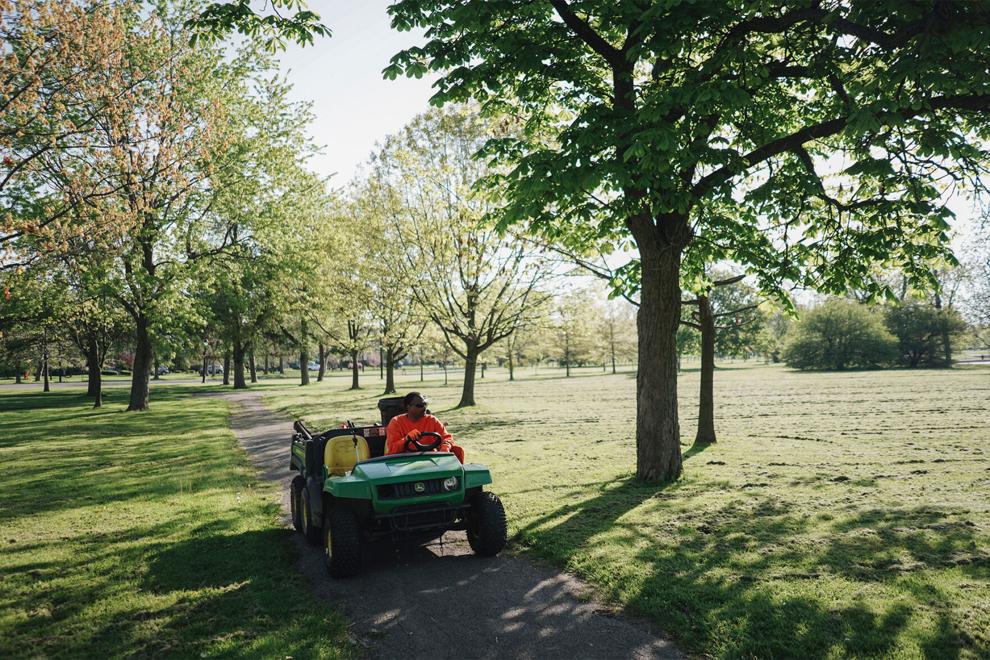 "This program gives people hands-on experience in the field that gives them a leg up," Dold said. "It serves a great purpose for us, but it also is improving people's lives no matter where they head next."
And that positive outcome is what makes the program such a perfect fit for BCAT, which seeks to help Buffalonians who previously lacked access and opportunity to establish a career.
"At BCAT, we often say that we are here for our students until they don't need us anymore," Burkhardt said. "And while we miss them when they're gone, we couldn't be more proud of all the things they go on to do."