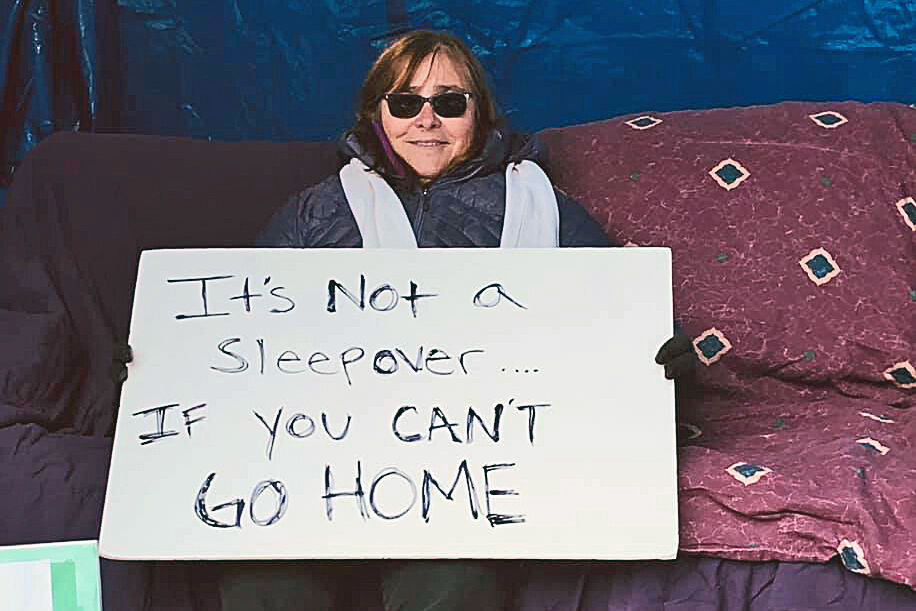 Compass House, a not-for-profit founded in 1972 to aid youth during the Vietnam War, remains dedicated to providing a safe shelter and services for youth of all genders.
"Everyone who needs help will get it," said Executive Director Lisa Freeman, who's been a part of Compass House since 1988. "No one is turned away."
The Emergency Shelter at 370 Linwood Ave. helps around 300 youth per year through a voluntary and mutually agreed-upon process. Temporary housing is available for ages 12-17, with space for up to 13 children at a time normally—temporarily reduced to nine due to pandemic restrictions—and 24-hour crisis counseling.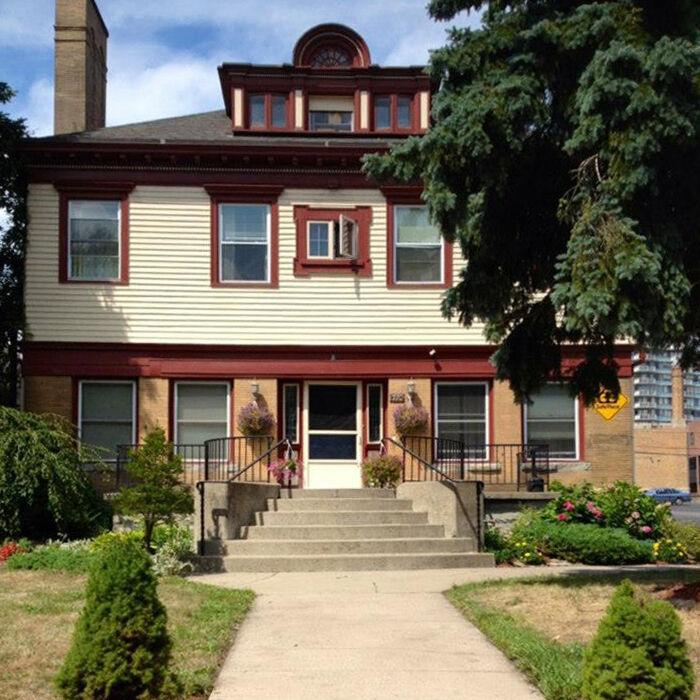 Youth in crisis can receive assistance getting to the shelter through their Project Safe Place by visiting any Tops Market, NFTA stops or stations, sites throughout the community displaying a yellow "Safe Place" sign or by calling a 24-hour crisis helpline: (716) 886-0935.
The average stay at the shelter is seven to 10 days, after which up to 80% of the children are then referred to their Resource Center. This non-residential facility at 1451 Main St. aids an additional 300 youth ages 14-24 throughout the year with crisis counseling, individual, group and family counseling and a wide range of other offerings.
"We like it to be a place for them to hang out." says Freeman. Food, cooking and laundry facilities are available, as well as personal care supplies, clothing and household items.
"During those days we know we are not solving all their problems, but we are giving them things to go back with and work on," said Freeman. Even so, they do have repeat kids. "Hopefully they won't have to come back, but if they do, they can."
The Rapid Re-Housing program helps to place individuals ages 18-24 who are literally homeless into safe, furnished housing through advocacy and financial assistance for up to one year. Plans are also underway to open a Transitional Living Program for males. This dorm-style facility, located at 308 Highgate Ave., will be able to house six people from ages 16 to 21 for up to 18 months.
Since Covid-19 hit, Compass House has shifted intake and counseling to be by phone or Zoom, hanging out and socializing is on hold and needed supplies are being delivered by case managers. Fundraising, which accounts for 20% of their budget, has been limited to online and private donations at a time when New York State's finances have been limited to all but mandated programs.
Fortunately, state and federal funding has provided Compass House with the majority of needed operating expenses. Since 1974, they have received funds from the Federal Runaway and Homeless Youth Program, part of the Department of Health and Human Services. This past October, Erie/Niagara received $2.37 million in federal funding through HUD's Youth Homeless Demonstration Program, with around $1 million going directly to Compass House to expand their drop-in center hours and fund the Transitional Living Program.
"I feel our runaway and homeless youth are finally getting all the services they need," said Freeman.
Like the many whose lives have been enriched by Compass House, one local youth shared that she is "striving day by day to be a more productive and positive role model for those who come after me." She is grateful to Compass House for being there in her time of need and helping guide her in a positive direction.
"When I could've taken the road of darkness, they showed me the road of light." 
How you can help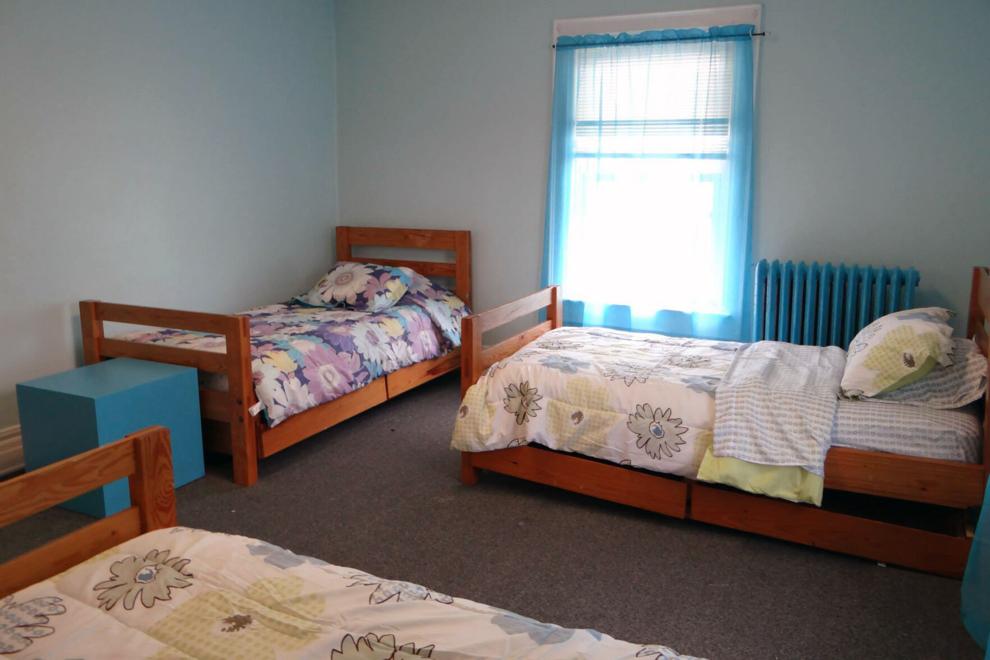 In-kind donations cannot currently be accepted due to Covid-19 restrictions. But support is still needed. Visit the donations page on their website to see and fulfill items on their Amazon Wish List.
The Veterans Housing Coalition has been providing permanent supportive housing and case management to homeless and disabled veterans since 1987. They have served over 20,146 of our vets in the past 30 years. Donations can be made through their website.
A Christian community-based organization that provides refugees with resources and support to help them become successful and contributing members of the community. Individual and group volunteers can have their interests and talents matched to the organization's needs. Match-grant mentoring, home tutoring, ESL classes, in-kind and cash donations are some other ways to help.
Since 1985, Habitat for Humanity Buffalo has made it possible for over 300 local, low-income families to purchase safe, affordable homes. The local affiliate of the international non-profit is one of the largest single-family homebuilders in the city. There are many opportunities to volunteer: work on a construction site, help in ReStore or become a family liaison.