Allison and Ben didn't meet until years after they graduated from the same high school. And even then, it wasn't quite love at first sight.
The pair went on their first date, and it seemed like a second wasn't in the cards. Then, fresh off other relationships five years later, they gave it another shot—and this time everything fell into place.
"We pretty much knew after that first second date that it was exactly the person we'd been looking for," said Allison.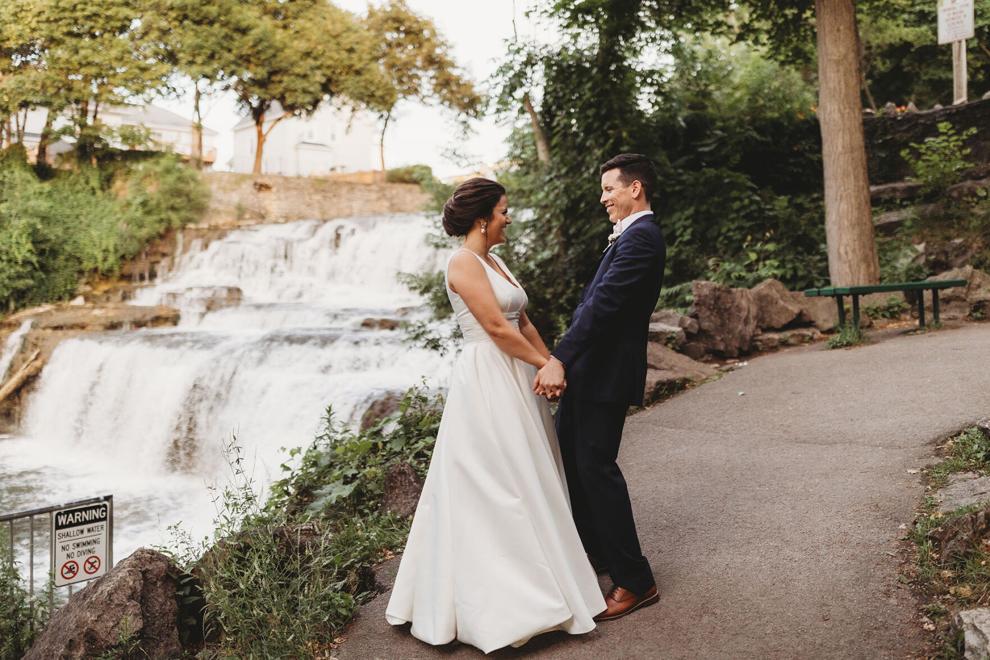 Nine months after that second first date, Ben led Allison on an epic scavenger hunt that began in her parent's backyard, overlooking Glen Falls, and ended in a proposal.
Their vision for the wedding was a big outdoor bash, complete with food trucks and over 150 friends and family. But just after they sent save the dates, their venue fell through, and Allison and Ben pivoted.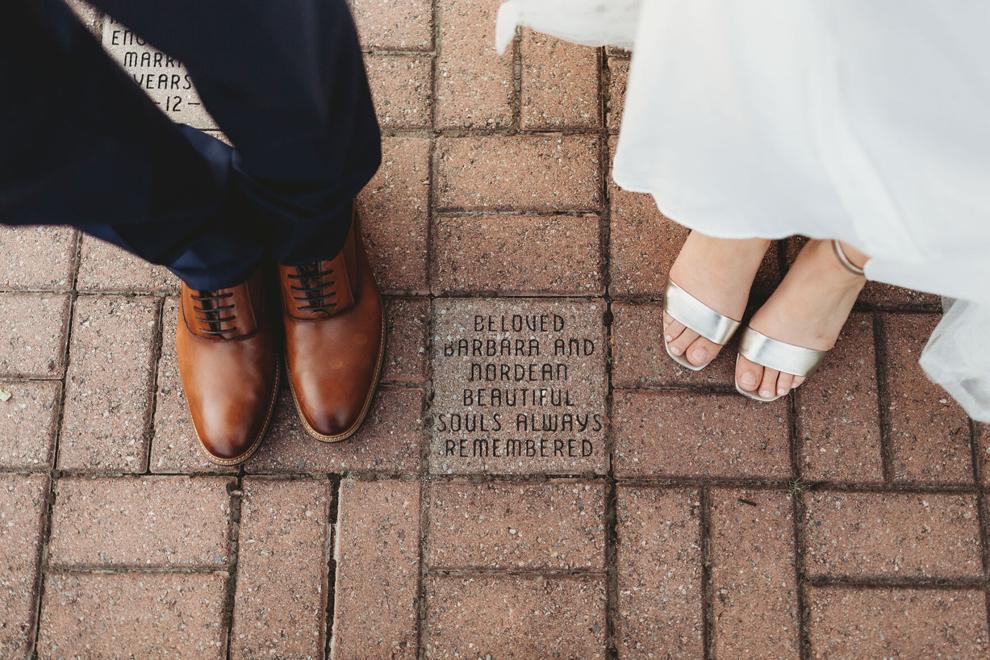 Still committed to an outdoor celebration, the pair set their sights on a backyard wedding, excitedly hosted by Allison's parents. They swapped food trucks for a grand spread by Oliver's and traded a barbecue bash for their own rendition of an elegant English garden party, with a guestlist of just under 40.
"It was very relaxing to be with close friends and family," says Allison. "Now, when we go over to see my parents, we look at their backyard and it makes us so happy."
Day-of details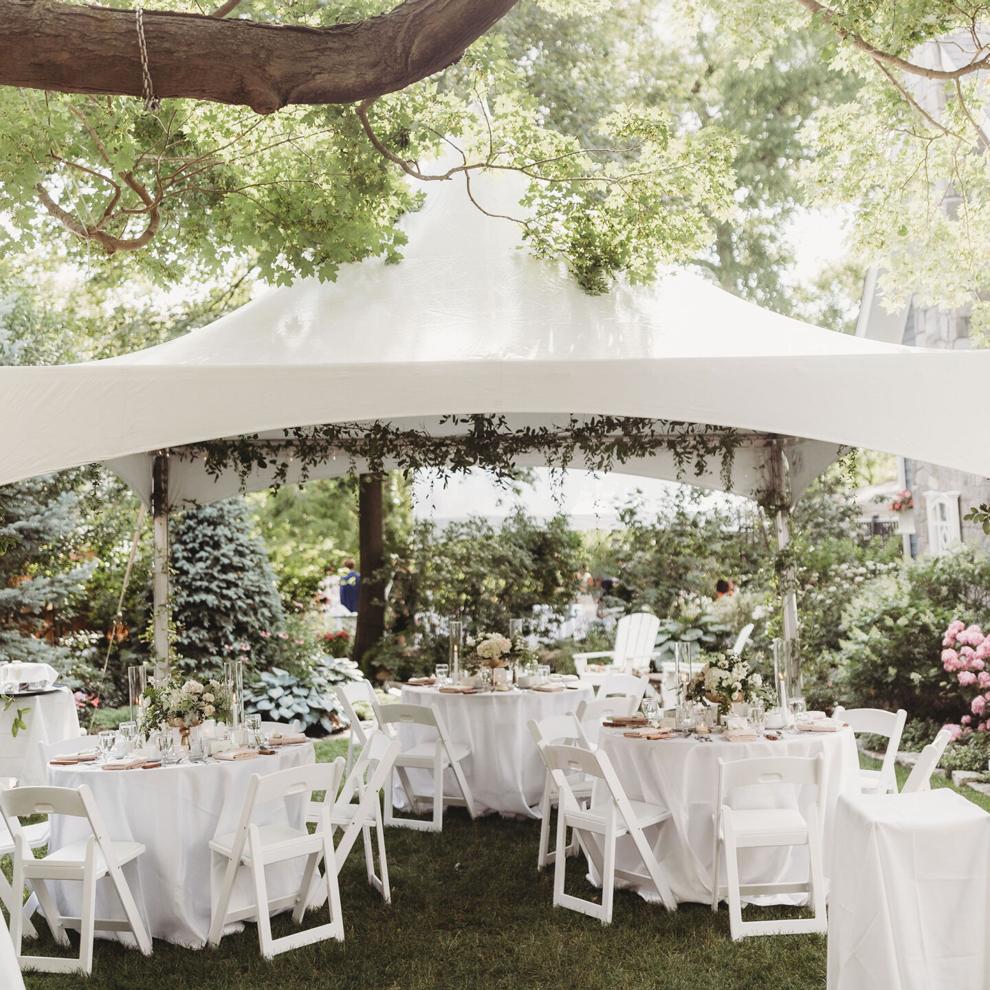 "It didn't feel like a backyard," says Allison. "It felt like a magical fairy garden!"
From the beautiful greenery and planted blooms to the yard's orientation, every detail looked as though it was made for Allison and Ben's wedding. And, in many cases, it was.
"My dad started working on his garden a year out," says Allison. "He put so much effort and thought and care into everything, and it was part of what made it so beautiful."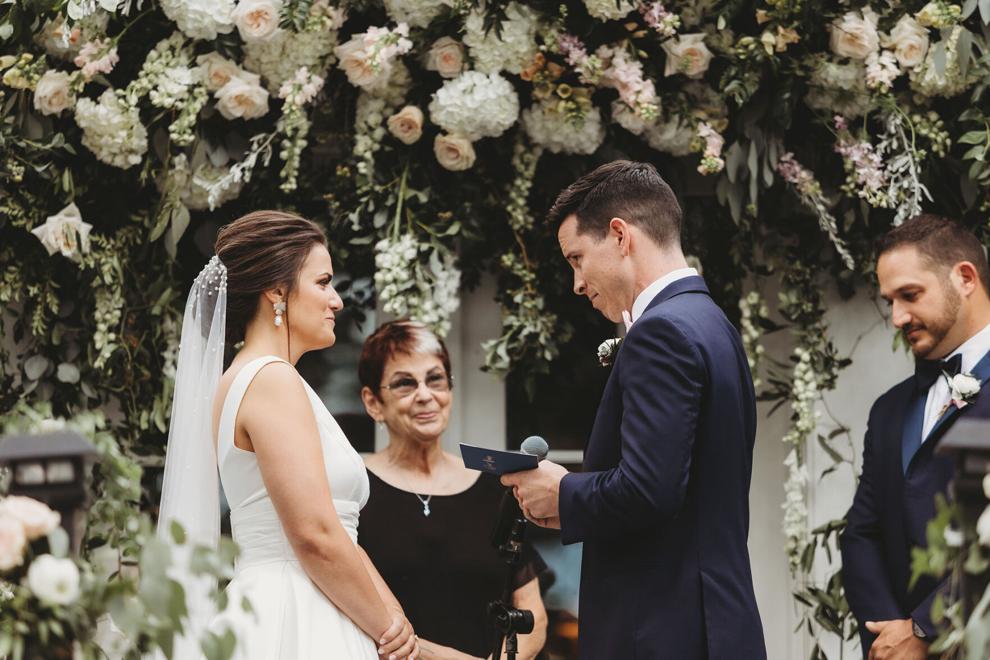 Allison and Ben said their vows on the deck overlooking family and friends. It's also where they shared their first dance, under the glimmer of golden hour, to the tune of Tom Petty's "You and Me" (the clubhouse version, Ben's all-time favorite).
When the ceremony was over, they skipped away to sign their marriage certificate in privacy.
"We were able to have a glass of champagne and just take in those first couple precious moments together as a married couple," says Ben.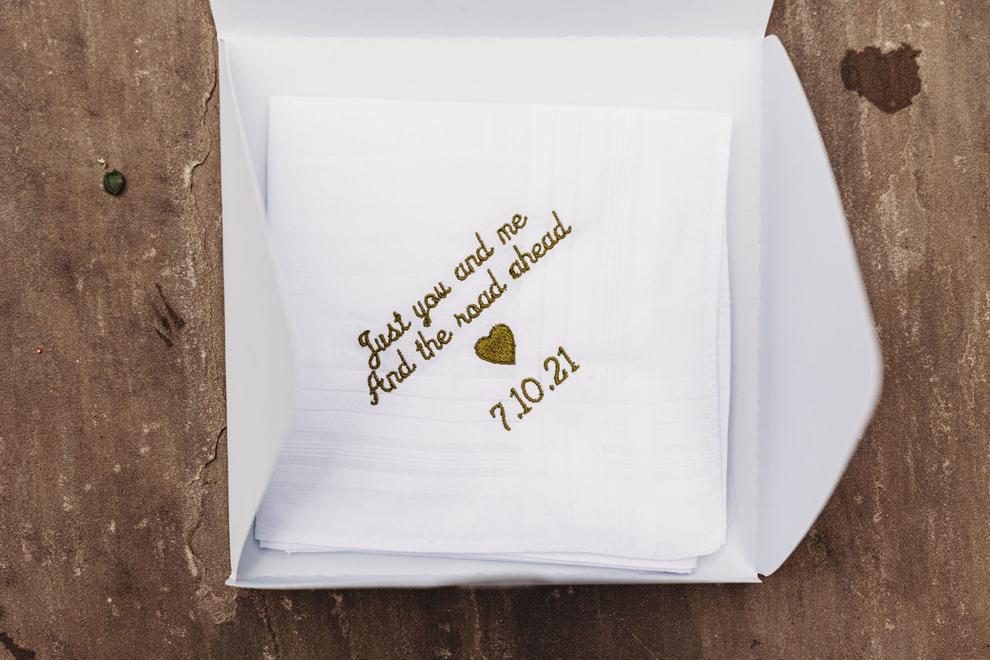 As for the rest of the night, Allison and Ben partied with their guests to a live band. Their dance floor was a flagstone patio backdropped by a custom Oxford Pennant that incorporated a piece of their original vision with their new one—and they wouldn't change a single thing.
"It ended up being more than we could have ever asked for in the first place," says Ben.
The dream team
Who helped the couple make it happen