December's big holidays play a starring role in Chelsea and Mark Markulis' love story. The couple, who went to the same high school, didn't become sweethearts until years later—after a serendipitous run-in at a bar sent sparks flying.
After dating for seven years, Mark proposed to Chelsea on Christmas.
"Christmas is my favorite holiday," says Chelsea. "I always told him not to propose on that day, but he ended up doing it!"
At his parents' Christmas party in 2020—their backyard transformed into a winter wonderland—Mark couldn't resist the moment. They were celebrating for many reasons that day: being together once more and, especially, Mark's dad being cancer-free.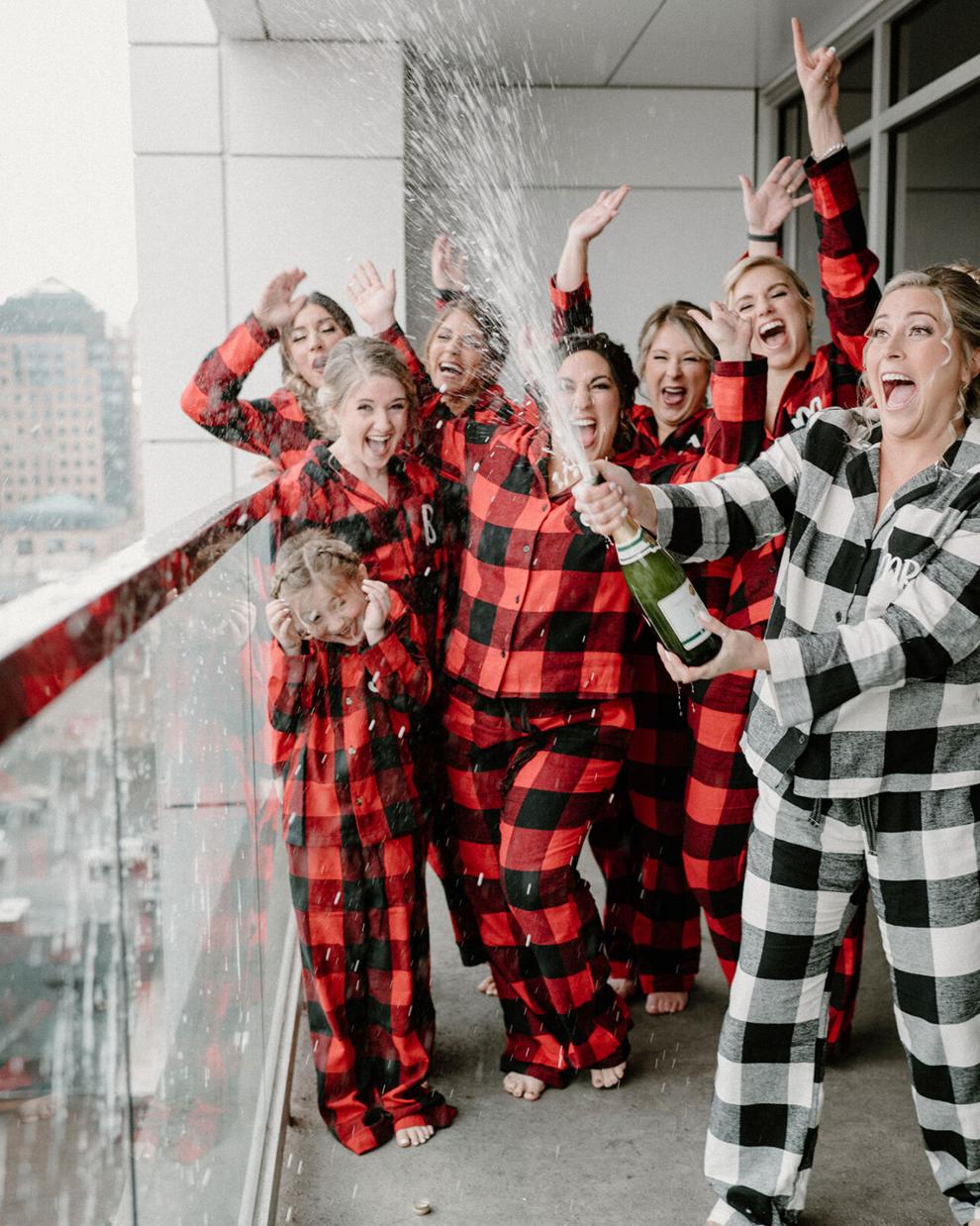 When the couple started wedding planning, they first envisioned a fall date. Then, the idea of New Year's Eve came up.
"As we get older, we are always looking for something to do on New Year's," says Chelsea. "Then we decided, 'Why don't we host this year with our wedding?' 500 Pearl is right by the ball drop, so it was the perfect spot."
Day-of details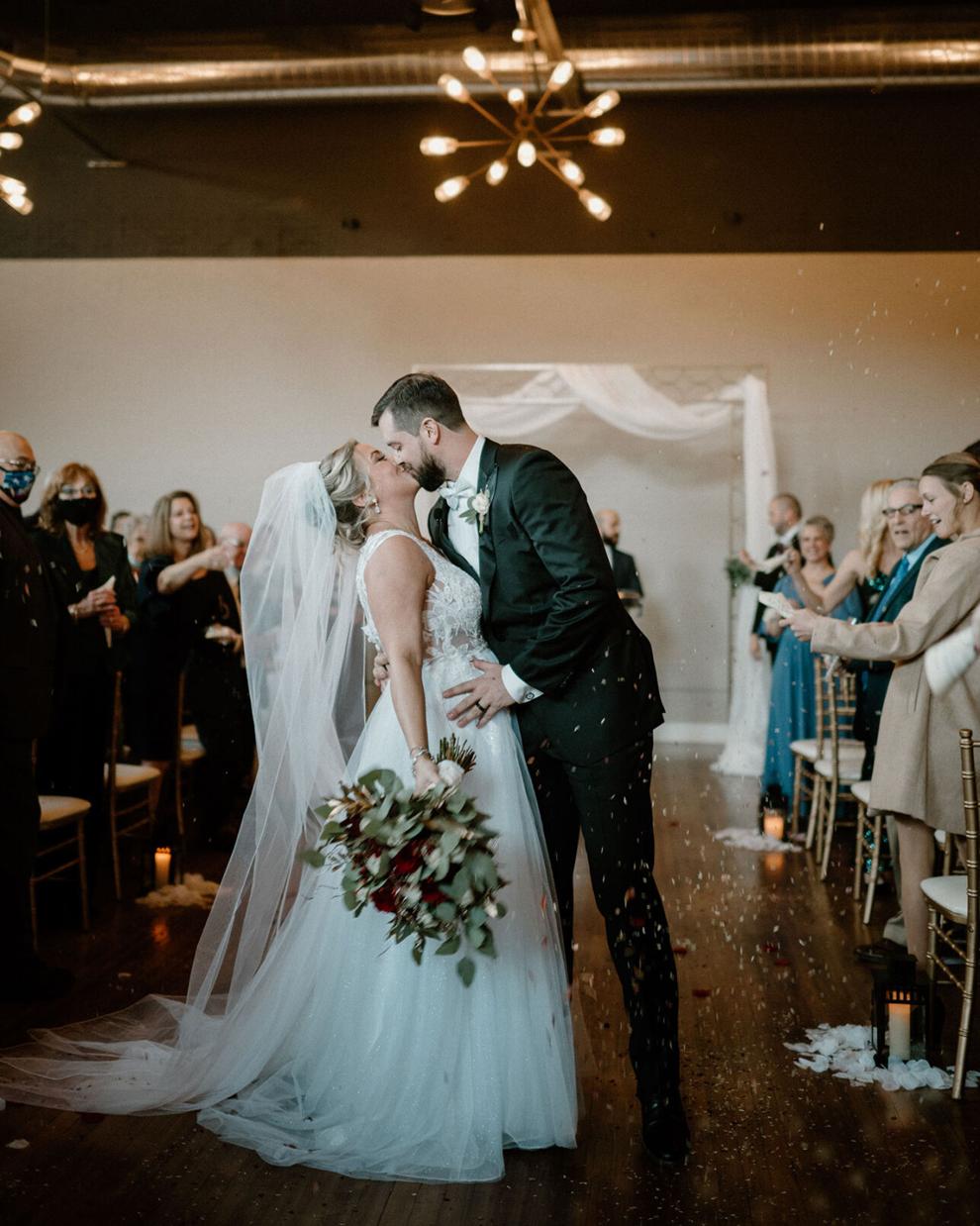 Mark's best friend got ordained so he could marry the pair.
"It was cool to have someone that was familiar with our relationship and both of us for the past 10 years marry us," says Chelsea.
Prior to the ceremony, Chelsea gifted Mark locket cufflinks—one with the Buffalo Bills logo and one with a piece of fabric from Mark's late mother.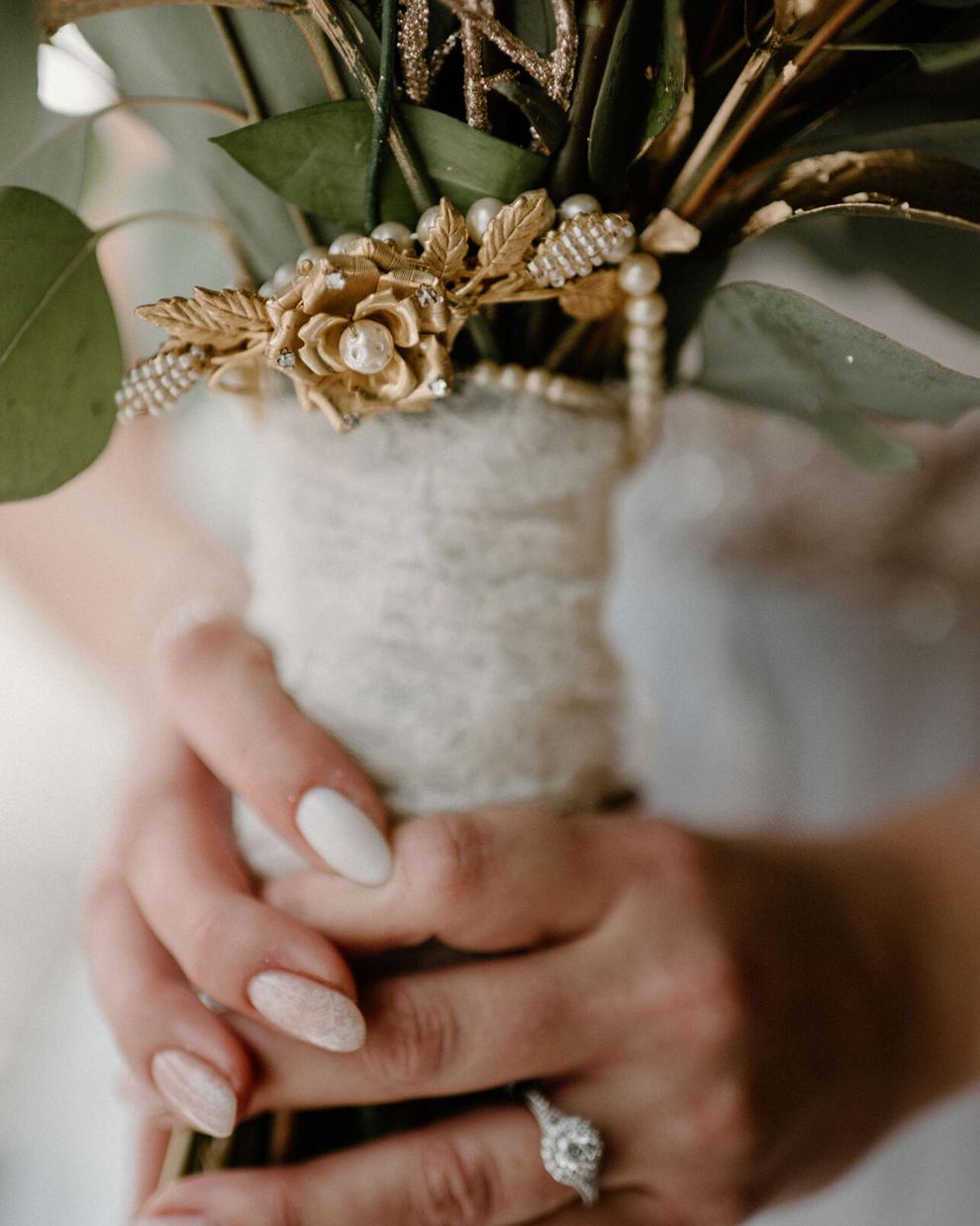 Chelsea also walked down the aisle with special heirlooms wrapped in her bouquet: her family pearls that have been worn for generations, the lace arm from her mother's wedding dress and a hair clip from Mark's mother.
When Mark's father was escorting her down the aisle, the couple heard something clink. Assuming their best man dropped the ring, Mark picked it up and put it on his pinky without looking down to see what it was. After the ceremony, he saw it was actually his cufflink with his mother's fabric.
"We believe that his mom was there and that was her way of making her presence known," says Chelsea. "We messaged our videographer to make sure he didn't cut it out since it was such a special moment."
Following a short-and-sweet ceremony in 500 Pearl's Fuhrmann Room, the couple wrapped photos quickly, in time for them be present during cocktail hour.
Chelsea decked out the Grand Aeries Room for their reception with a classic New Year's aesthetic—gold and sparkles. She created all the decor herself including the table centerpieces, a rotation of clocks, ornaments and pinecones.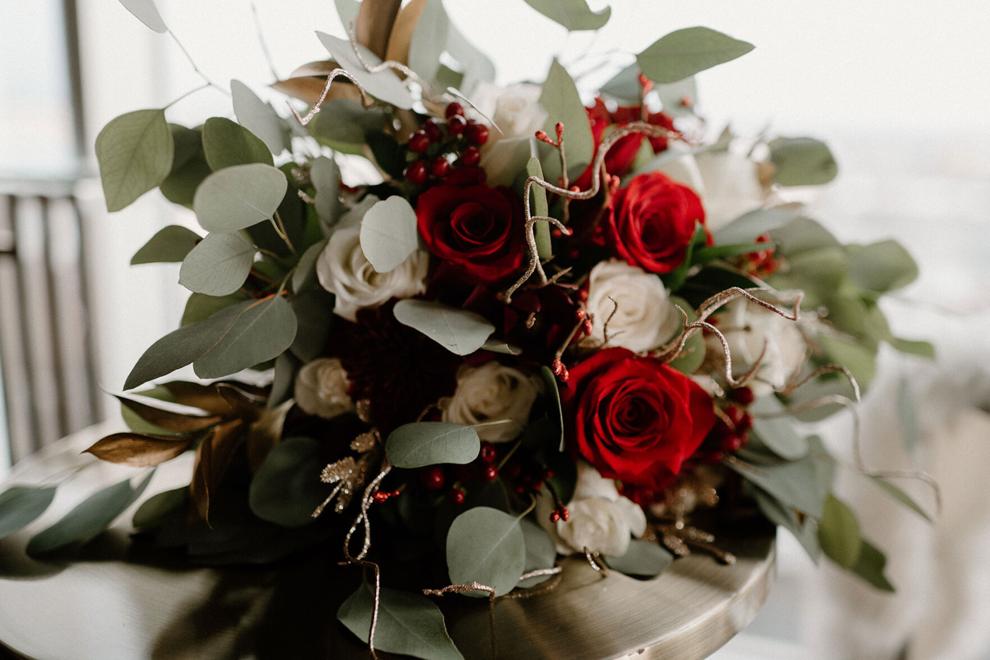 A live countdown played on a screen throughout, with balloons streaming down as the clock struck midnight.
After the ball drop, the party headed upstairs to Patrick's Rooftop bar. The couple held sparklers while celebrating, and the picture capturing the magical moment is now hung up in 500 Pearl's elevator.
"We constantly talk about how we would love to relive that day," Chelsea says.
The Dream Team
Who helped the couple make it happen