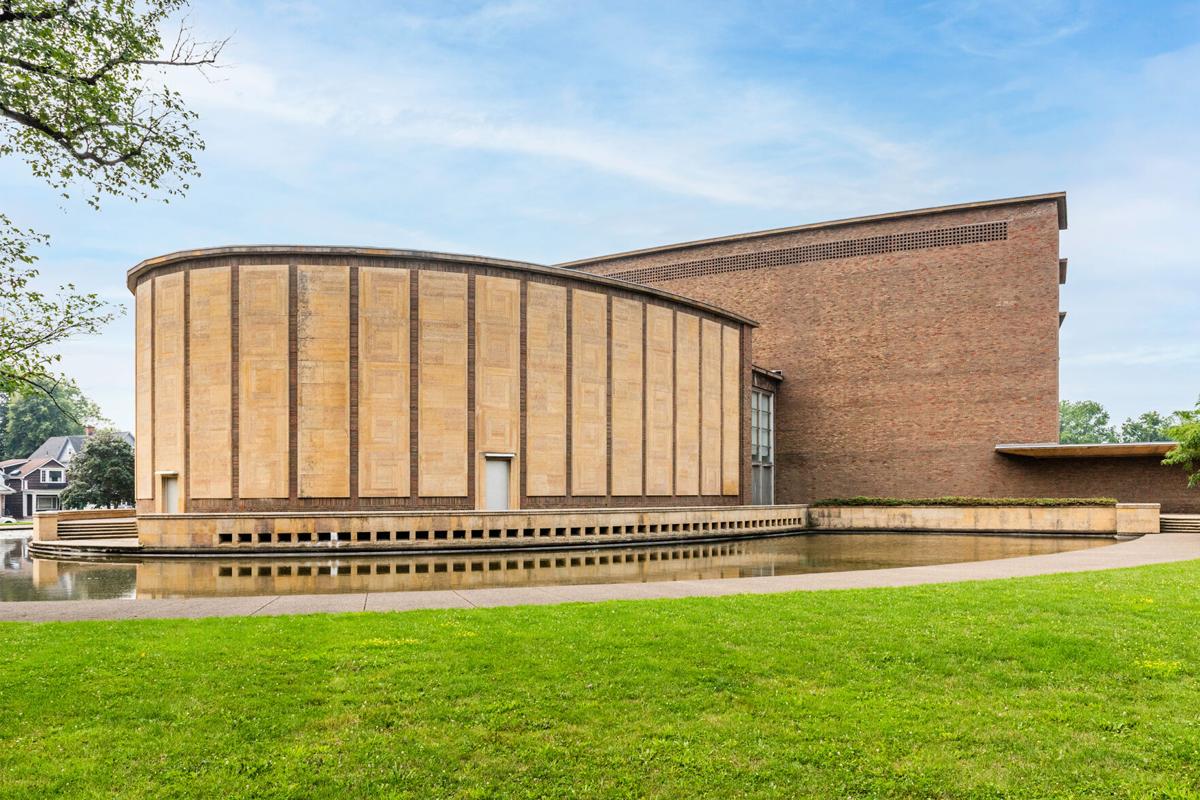 Let's get this right out of the way: There is no reason to fear bringing your children to a performance at Kleinhans Music Hall. Nor is there a reason to assume they'll find a performance by the Buffalo Philharmonic Orchestra to be unengaging or overlong.
As an adult, it's easy to forget how it feels to hear classical music performed live for the first time—and how genuinely exciting it is for a child to see an orchestra at work. Watch your children's faces as the music swells. They will not forget it, and neither will you.
It's worth noting that my wife and I were infrequent Kleinhans visitors before our son was born. We attended a couple BPO shows plus I went to a handful of non-classical shows at Kleinhans over the years (Morrissey in 1997 and Death Cab for Cutie in 2012). Not to mention my high school graduation in a year I would rather not make public...
Fast-forward several years—and two children—later, and we noticed that the BPO was performing a "Superheroes Soundtrack!" Our Marvel and DC-loving son was 8 at the time, while our daughter was 4. We felt he, at least, would love hearing music from "The Avengers," especially. It seemed a fine choice for our first family outing to see the BPO, and my wife and I looked forward to returning to majestic Kleinhans.
When the evening came, they did…fine. We didn't quite make it through the entire show, but they enjoyed the music, loved spending intermission looking down from the balcony and were very well-behaved.
They also enjoyed walking around Kleinhans, an mid-century modern building designed by the legendary father-son duo Eliel and Eero Saarinen. Learning a bit about the music hall's history certainly added to the evening's enjoyment.
In the years that followed "Superheroes Soundtrack!" in 2018, we've attended multiple BPO performances as a family, and while both kids are now older, visiting as younger children encouraged an interest in these performances and the Kleinhans experience in general.
My best advice, then, is to introduce your kiddos to the BPO at a young age. One way to do that is to take a close look at the schedule for the 2021-22 season and identify the best shows for your family.
More on that in a moment. First, let us run through some FAQs.
How much are tickets? BPO tickets start at $29.
What should the kids wear?
Quite frankly, you'll see all kinds of attire at Kleinhans, including jeans. However, we found it fun to position the visit as a "fancy" night out. The kids enjoyed that, and did not mind throwing on nicer clothing (khakis, button-downs, sweaters).
Yes! Henry's, which is operated by the great Oliver's Restaurant, is open before BPO shows. Reservations are required: 716-881-4438.
Is it OK if kids talk during the performance?
I mean, it is probably unavoidable. But definitely stress the importance of staying as quiet as possible.
Is there an intermission?
Yes, and that is a great time for kids to stretch their legs, use the bathroom, explore and people-watch.
At a young age, I learned the value of sitting at the end of an aisle. And whether it is a Sabres game, movie or concert, that is still my go-to spot. The ability to quickly take little ones to the bathroom or to run around for a bit can make a tremendous difference.
So, you know what to expect. But which show(s) do you choose?
There are great events to be explored at bpo.org, and non-BPO events on kleinhansbuffalo.org. Your safest choice, though, is to go with a BPO Kids Series performance.
"Jingle Bell Jam" on December 12 features a holiday singalong and special souvenir. "Kids Movie Magic" on February 13, 2022 will include music from the "Harry Potter" and "Star Wars" films, as well as Disney faves like "Frozen" and "Moana."
"BPO Little Kids" on April 2, 2022 is a special opportunity for children under 5 to enjoy fun musical activities. And "Peter & the Wolf" on May 1, 2022 tells the classic story in a bilingual Spanish presentation.
Note that "BPO Little Kids" starts at 10 a.m., while the others have a 2:30 p.m. start time. There are, of course, plenty of evening shows that might interest families, as well.
If you are seeking to attend a show that holds more appeal for adults than children, two worth considering are the first installments of the 2021-22 BPO Rocks Series. Police drummer Stewart Copeland joins the orchestra on October 29 for "Police Deranged for Orchestra," while "The Music of David Bowie" on January 28 highlights the work of the late genius. Both shows have 7:30 p.m. start times, and both warrant paying a babysitter.
On the way…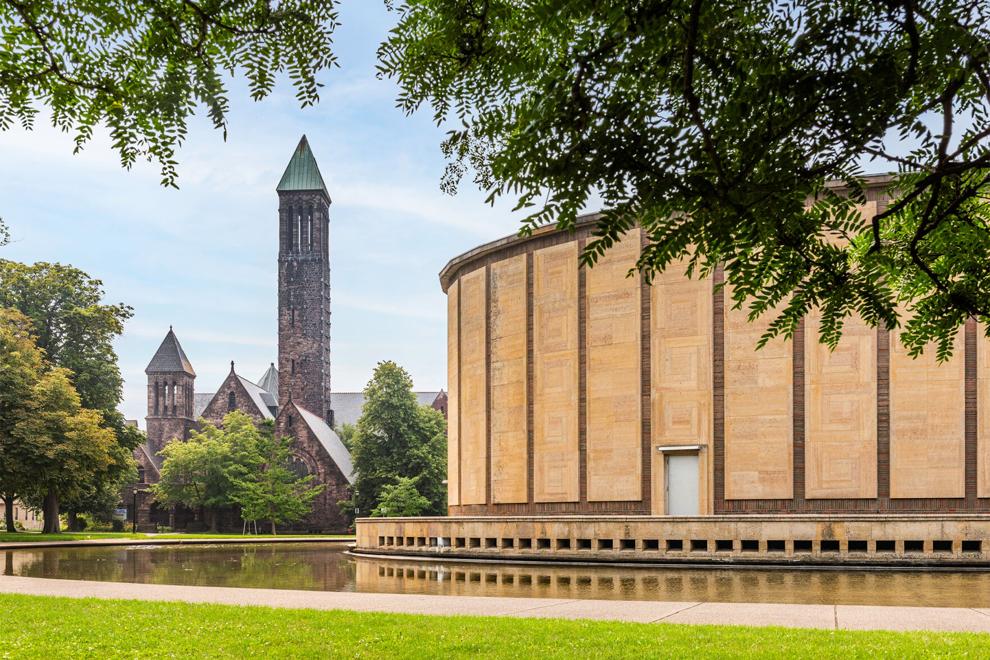 Determining where to stop before or after your family BPO experience depends on where you are coming from: the Southtowns, Northtowns, North Buffalo, Elmwood Village.
Kuni's
If your kids love sushi, or have only experienced the Wegmans version, Kuni's is a must. It is also just a few minutes from Kleinhans. Note, however, that the restaurant does not open until 5 p.m. and closes before 10.
Betty's
Since opening in 2004, Betty's has become one of those ubiquitous, easy-to-take-for-granted Buffalo restaurants. The food, especially the breakfast and brunch options, will literally please every family member. It is a perfect choice for an early meal before heading to one of the BPO Kids Series performances.
Talking Leaves…Books & Rust Belt Books
I often tell my kids about the dearly departed bookstores of my youth. Thankfully, Buffalo still has a handful, most notably Talking Leaves and Rust Belt Books, two shops that offer a non-Barnes & Noble browsing experience. Both are a short drive from Kleinhans, and each has a selection unsurpassed in Western New York.
Now, if you are feeling really confident in your children's stamina, you could also plan to grab food after an evening BPO performance at Gabriel's Gate (145 Allen St.) or Mothers (33 Virginia Pl.). However, you know what your kiddos can handle. Don't push it...