My hard cider journey started in Scotland. As an undergrad I studied abroad at the University of Edinburgh, and it was there I first discovered this crisp, effervescent alternative to beer.
My flatmates and I would grab it by the two liter at the local Tesco, and my taste for it returned with me stateside. Though that stock of Strongbow was a far cry from the craft hard ciders that fill my fridge, and our local liquor store aisles, today.
A new guard of cider makers are just coming into their own in Western New York—and they're producing some of the most interesting and dynamic ciders made in the US.
"Cider is not one thing," said Jenn Smith, executive director of the New York Cider Association. "It is not uniformly sweet. It can be still, it can be bone dry, it can be made from red-fleshed apples and a rose color. It can be all kinds of different things. People who say they don't like cider probably haven't tried the right cider."
Thankfully for those craving to experience cider in all its glory, the adult beverage is on the rise in Western New York. Just seven years ago, there were less than 20 commercial cideries in New York State. Today there are more than 90—with 12 based in Western New York's rich apple-growing regions.
The crop grows extremely well throughout New York: Our state is the second largest producer of the fruit in the country, and the rural areas of Western New York have long been home to miles of orchards. Journeying out to pick the fruits in the fall is a rite of passage when growing up in the Buffalo area.
But just as good wines come from specific varietals of grapes, good cider is made from specific kinds of apples—ones you may not have heard of.
"Big-market cider tends to lean on concentrates and dessert apples, which aren't as robust," said Jerod Thurber, a partner at Leonard Oakes Winery, which produces Steampunk Cider. "We focus on cider like wine. We look for the best base apples we can use. It's the higher-end of that market."
Now two of the biggest and oldest producers in the area, Steampunk from Medina and BlackBird from Barker, have set up shop in Buffalo with their own dedicated hard cider bars.
Steampunk is behind Bar Cultivar in The Barrel Factory in the Old First Ward, while BlackBird opened its Buffalo Cider Hall in Chandlerville in North Buffalo. Both bars are vibrant, eclectic spaces devoted to ciders produced by the companies that own them, as well as other makers from around the state and the world.
"We wanted to get more exposure and direct access to our customers," said Scott Donovan, founder and president of BlackBird Cider Works of his decision to open the bar. "We have a very strong brand here in Buffalo and we wanted people to not have to drive all the way out to the farm to get it."
Steampunk is one of the grandfathers in the industry: the family that runs it is in its fourth generation of farming fruit in New York. They've been at it for 100 years, expanding into hard cider about a decade ago.
"We're a very vertically integrated company. We grow it, we make it, we press it, we ferment it and we sell it," Thurber said. "To be that vertically integrated, we've had to own our own equipment. It helps us have transparency in everything we do."
In addition to pressing their own juice, the folks at Steampunk also press apples for other smaller growers in the area who can't afford the expensive equipment. They try to give back to the industry and help other companies learn from their knowledge.
"We've been around one of the longest. We're on every board and we've helped just about every cidery out there in one capacity or another. So I think we're right in the middle of things," Thurber said. "We get asked questions when people are starting a cidery, let's put it that way."
Donovan started BlackBird Cider Works almost as a hobby. He tried craft small-batch cider for the first time in the early 2000s. He was living in Seattle at the time and, as a home beer brewer, he thought it might be fun to experiment with hard cider.
In 2006 he scooped up a 37.5-acre existing commercial apple orchard with the intention of learning to grow apples and produce cider. He traveled to France, Spain and England to learn about cider making and brought his knowledge back to his Barker orchard.
It took him several years of trial and error, but in 2011 he unveiled BlackBird's first commercial batch, and the company has grown in leaps and bounds ever since. Donovan has branched out as well, turning his expertise to judging national cider competitions—and when the Erie County Fair announced their first-ever home cider making competition, they tapped him in to sponsor and judge.
These are just two of the success stories on display around Buffalo and Western New York during Cider Week, which runs August 16-25. Last year marked the first time the statewide celebration of hard cider expanded to our region.
What's in an apple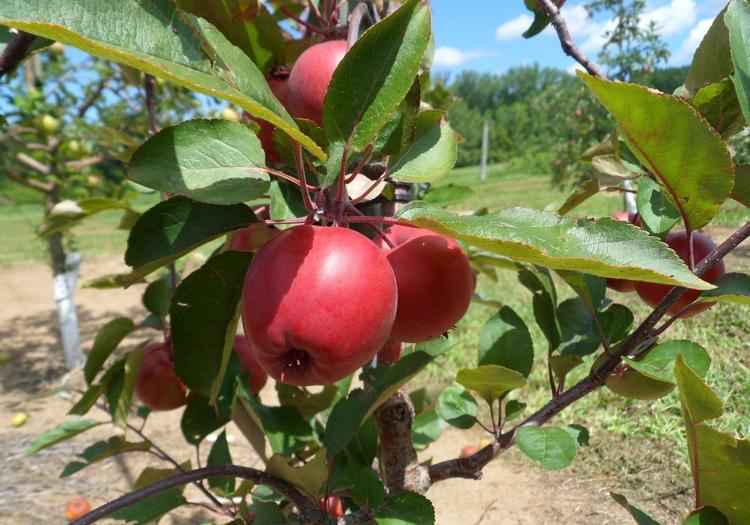 With names like Roxbury Russet, Rhode Island Greening, Baldwin and Northern Spy, the apples used to make hard cider are not likely to be found at your local grocery store.
"Culinary apples are bred to be a culinary apple. They've got perfect skin and a certain flavor profile," said Thurber. "But when it comes to fermenting those kinds of apples out, it is just very one note. They either have sugar, or they have acid. They're components to cider, but they aren't very full or complete parts."
Like wine grapes, cider apples are more complex fruit that may not be the tastiest to eat or nicest to look at but produce the most interesting hard ciders when fermented.
"When we decided to put in our traditional cider apple orchard, those apples bring together tannin, tartness, sweetness and aromatics for days. It brings together a much fuller and rounder fermented cider," said Thurber.
"Apples come in four categories for making cider: sharp, bittersharp, bittersweet and sweet," said Donovan. "Sharp is going to be high in tannins and acids. Dessert apples are usually in that sweet category, but you can still make cider out of them."
Dessert apples refer to the varieties you're used to snacking on, the Golden Delicious, Macintosh or Granny Smiths. Those fruits are bred to have a good flavor as well as looks when sitting on a shelf at the grocery store.
"Cider apples certainly can look different. They are going to be smaller in size for the most part, they're not that edible. They're never going to be beautiful; a lot of misshapen fruit, odd colors, russeting. They're made to be smushed," Thurber said.
When fermented, those apples can create anything from a dry cider that tastes more like champagne to sweeter juice-like beverages. There are endless complexities and varieties—just like wine.
Cider Week Western New York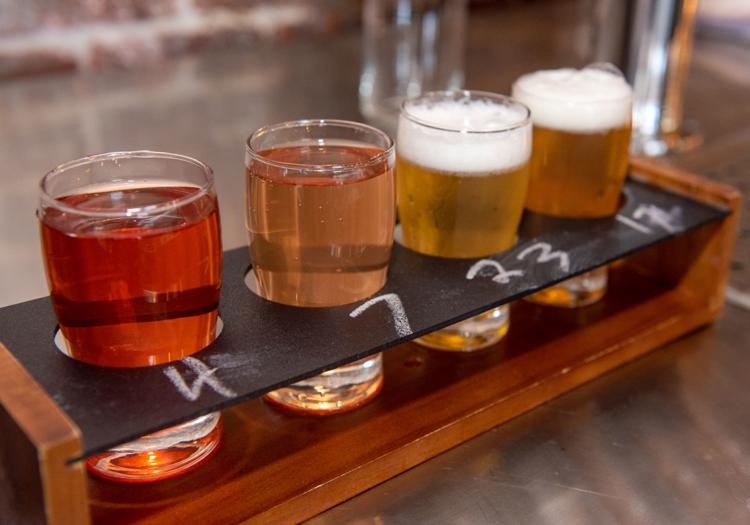 A taste of what's to come:
Aug. 17: BlackBird Summer Festival, Buffalo Cider Hall
Aug. 31: 9th Annual Steampunk Festival, Orleans County Fairgrounds
Be the first to know
Get local news delivered to your inbox!