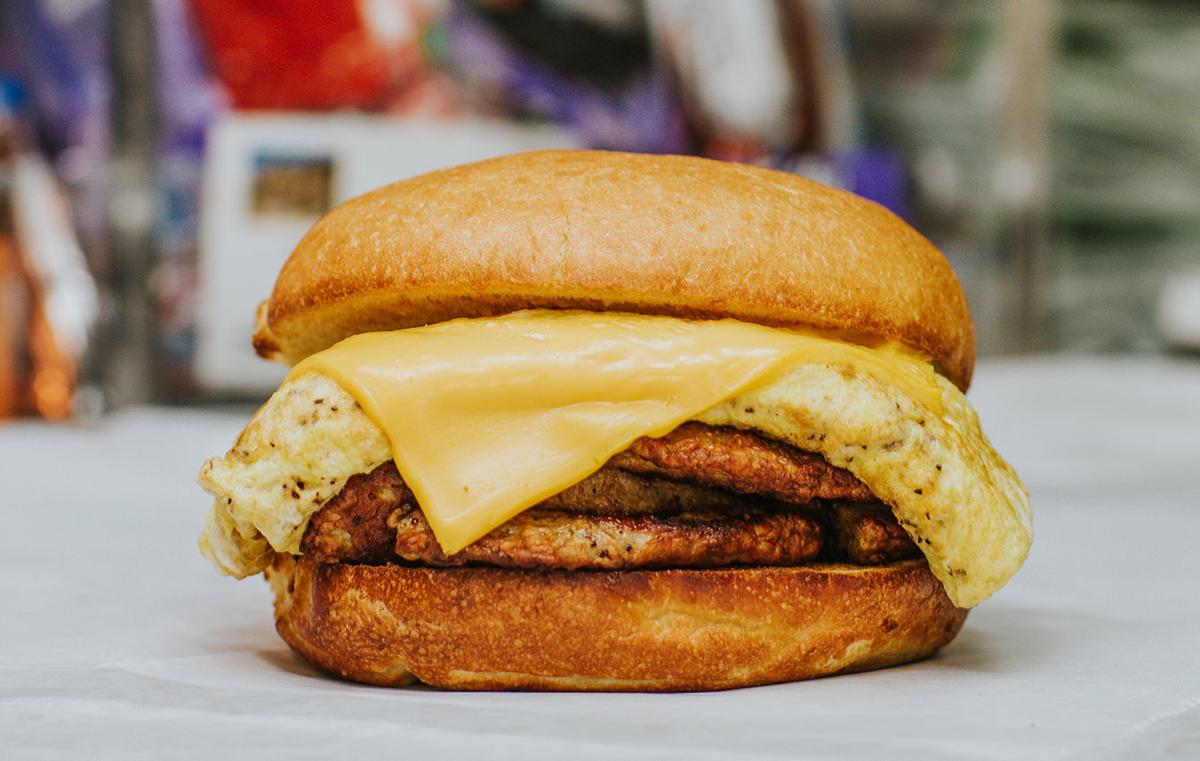 When it comes to breakfast sandwiches, something akin to alchemy separates the ho-hum from the "f@*% yeah!"
At least that's what I concluded after a two-week bender wherein I ate as many of Western New York's most lauded breakfast sandwiches as I could reasonably get my hands on. I walked away from the experience with a clear list of favorites (more on those in a bit) but couldn't discern a watertight set of empirical standards against which breakfast sandwiches ought to be judged. What makes one sandwich better than another is more mysterious than measurable, it turns out.
Maybe it's because breakfast sandwiches, as defined here, are all subtle riffs on the same basic components: eggs, a roll or roll proxy, cheese and morning meat (usually, of the pork variety). A sandwich maker only has so much latitude to stand apart from the competition without exiting the category.
That said, you might think the breakfast sandwich's simplicity would make it even easier to measure distinction. Surely, if a food is only made up of a few ingredients, then the quality and provenance of those ingredients should separate the wheat from the chaff—right?
Wrong. Much to my surprise, prevailing measures of culinary "greatness" aren't always markers of breakfast sandwich distinction. Sure, a great breakfast sandwich might be made with high-minded technique from artisanal ingredients, but neither is requisite. In fact, some of the chef-iest specimens I sampled were the most underwhelming (and, therefore, not on the list) while other sandwiches made simply from more modest ingredients were utterly delicious.
That said, my favorite breakfast sandwiches do share a few characteristics. They were all perceptibly salty, all boasted notably good bread (which is not the same as "fancy") and they all had enough grease to cohere every individual component into a single, squidgy front.
But mostly what they offer in common is unmitigated "perfect bite" pleasure—the kind that keeps you going back for taste after taste with unwavering (and perhaps audible) satisfaction. In other words, these are the sandwiches I would eagerly go out of my way to eat again, and I imagine you would, too.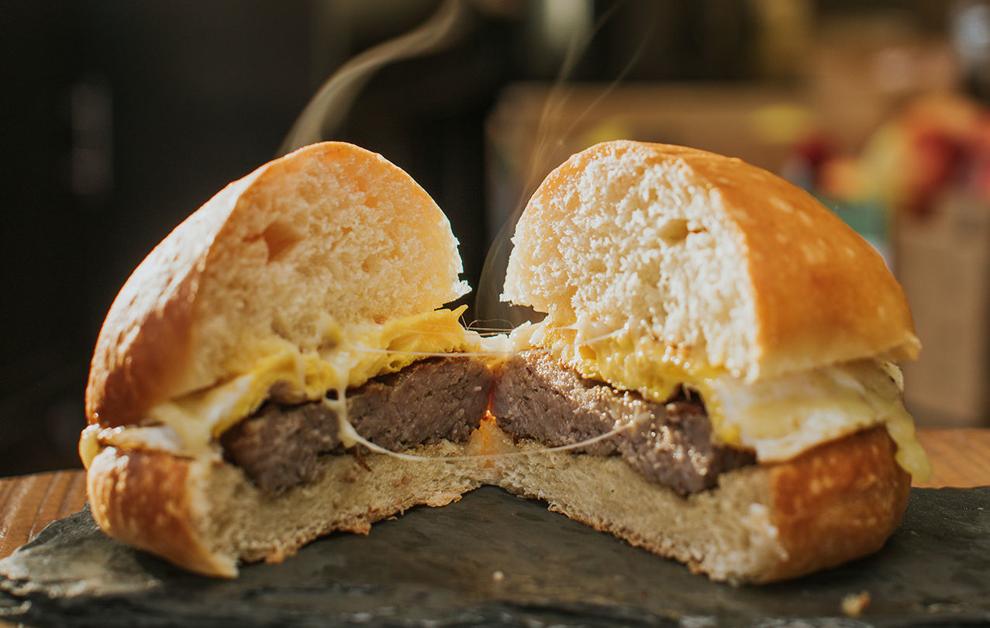 What: A perfectly over-medium egg on a brioche-style roll with melted First Light Creamery jack cheese and your choice of house-made sausage or thick-cut bacon. For the curious among you: The rolls are baked fresh each morning, the eggs are pasture-raised from Ithaca and the bacon is local and uncured. Order it with a side of Blackman Farm Homestead Chili Sauce, a recipe original to the family of Farmers and Artisans' owner Julie Blackman. Made from homegrown tomatoes, peppers and a few apples, it offers some acid and sweetness that nicely offsets the otherwise rich sandwich.
Where: 4557 Main Street in Snyder
When: Saturdays and Sundays, 8 a.m. to 1 p.m.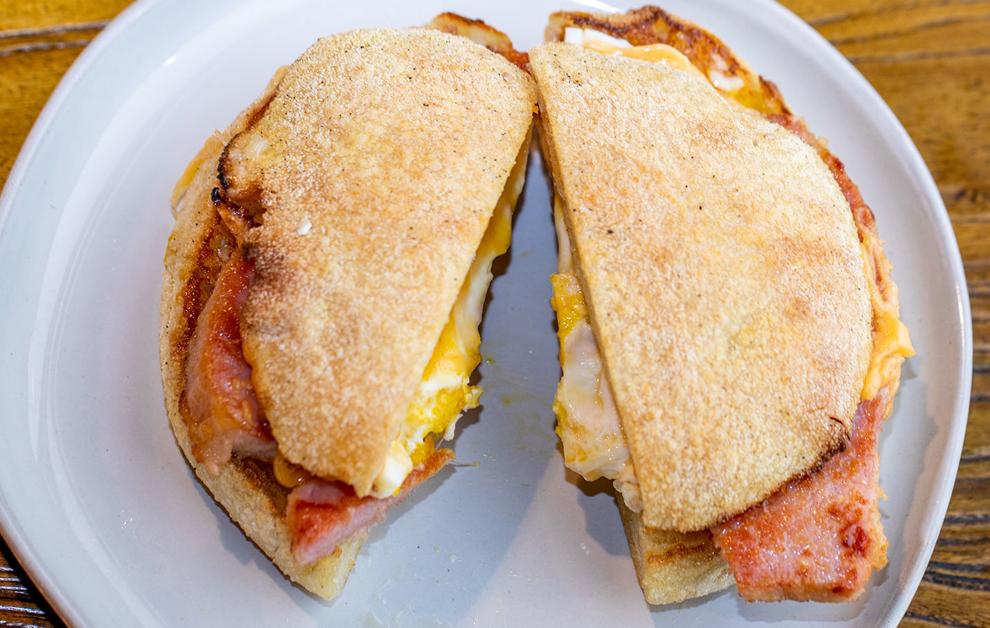 What: Another perfectly over-medium egg, this time served with your choice of American, provolone, cheddar or pepper jack cheese and either pork or turkey bacon, house-made breakfast sausage or Canadian bacon (gotta love that Dash's meat). The real kicker here, though, are the face-sized, homemade English muffins at the foundation of every Dash's breakfast sandwich. Thick and fluffy with all the necessary nooks and crannies, the muffins are flat-topped toasted and buttered before every sandwich is built.
Where: 1770 Hertel Ave. in Buffalo, 8845 Main Street in Clarence and 499 West Klein Road in Williamsville
When: Every day, 6 a.m. to 8 p.m. (Cafe opens before the store)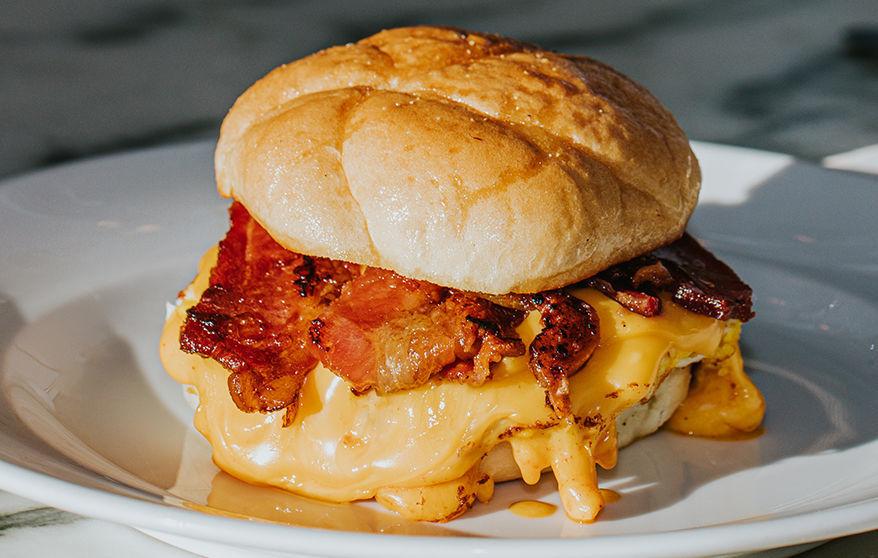 What: Two eggs cooked medium with a secret blend of seasonings, an unholy lava flow of molten American cheese and either applewood-smoked bacon, breakfast sausage or black forest ham on a buttered and griddled Costanzo's kaiser roll. Since eating at Jake's, I learned that customers can also order the sandwich "Gary Style," named after Jake's cook, Gary Cunningham, with bacon, blueberry jam and hot sauce…and now I know what I'm having for breakfast tomorrow and maybe every day after that for the foreseeable future.
Where: 250 Delaware Ave. in Buffalo, inside the Westin Hotel
When: Weekdays, 6 a.m. to 3 p.m.; weekends 7 a.m. to 2 p.m.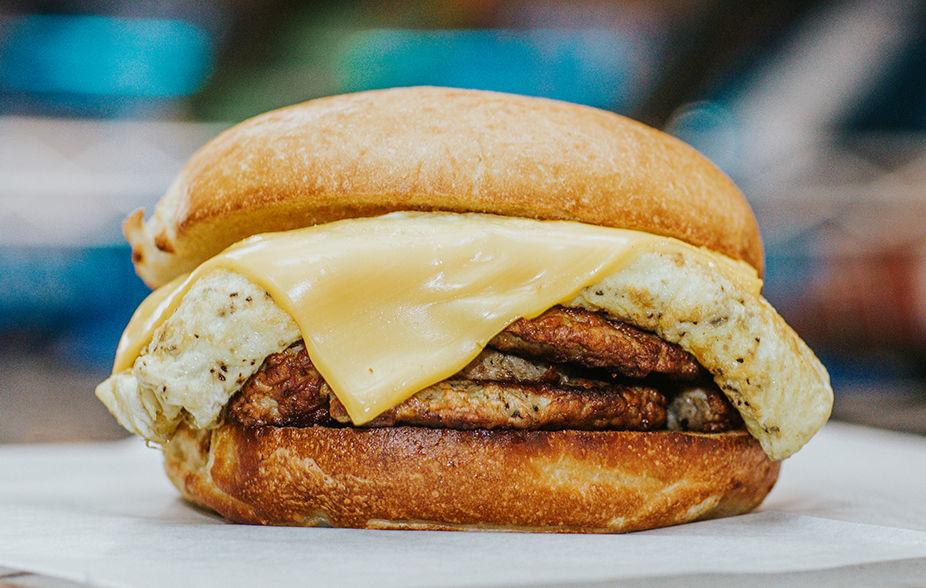 What: Folded scrambled eggs with American, Swiss, provolone, mozzarella or pepper jack and your choice of steak, turkey bacon, turkey sausage or turkey ham on a toasted Costanzo's hard roll that tastes a little bit sweet, in a good way. When you place your order, the staff might ask if you like butter, to which you should invariably and enthusiastically reply, "yes!" That will ensure your roll is generously slathered with the good stuff, which is the only way to eat this unequivocally delicious sandwich.
Where: 315 Jersey Street in Buffalo
When: Weekdays, 7 a.m. to midnight; weekends, 8 a.m. to midnight.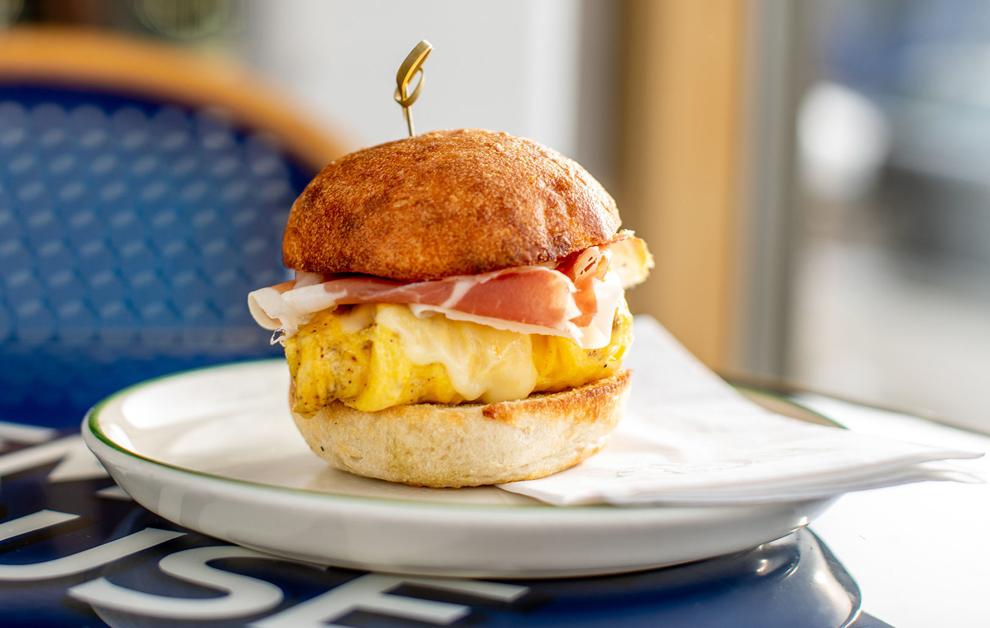 What: Precisely three ounces of delicately scrambled eggs layered with Cabot Creamery sharp white cheddar cheese on a hard roll with optional thinly sliced prosciutto. The rolls are made in-house a few times a week by resident baker Joey Pucciarelli and the eggs are immersion blended for the smoothest possible consistency. But for the all small exertions required to get Remedy House's breakfast sandwich on your table, its calling card is its perfect, almost austere simplicity. It's an everyday sort of breakfast sandwich for everyday enjoyment.
Where: 429 Rhode Island Street in Buffalo
When: Weekdays 6 a.m. until noon, weekends 6 a.m. until 1 p.m.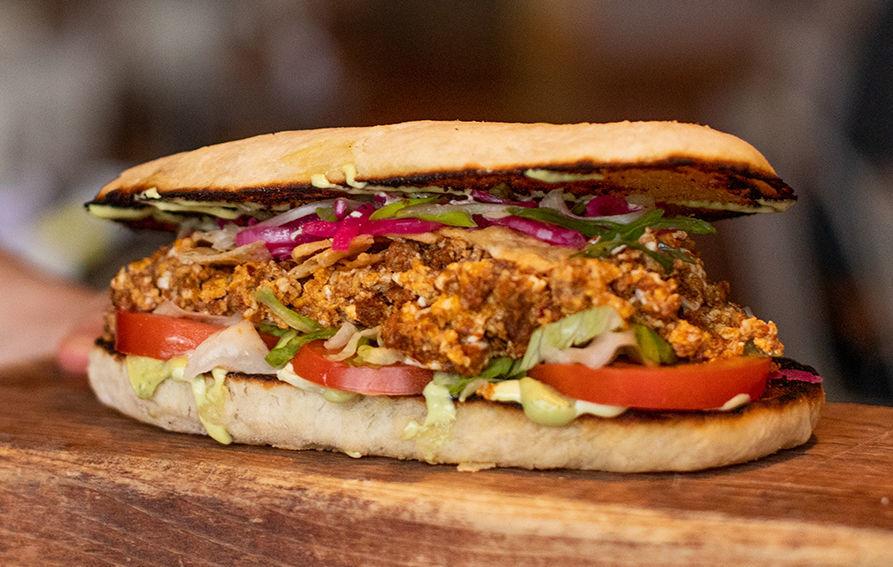 What: Made with scrambled eggs, spicy beef chorizo and corn chips on a grilled telera roll, all dressed with cilantro aioli, avocado puree, beet-marinated onions, lettuce and tomato. Inspired by migas, a popular Mexican breakfast dish, this sandwich eats like a boldly seasoned sub, and everything from the roll to the chorizo is made completely in-house.
Where: 128 Genesee Street in Buffalo
When: For now, it's only available at the restaurant during Saturday brunch service, 11:30 a.m. to 3:30 p.m. Come spring, it will also be available at Torta Truck, Casa Azul's food truck spin-off.