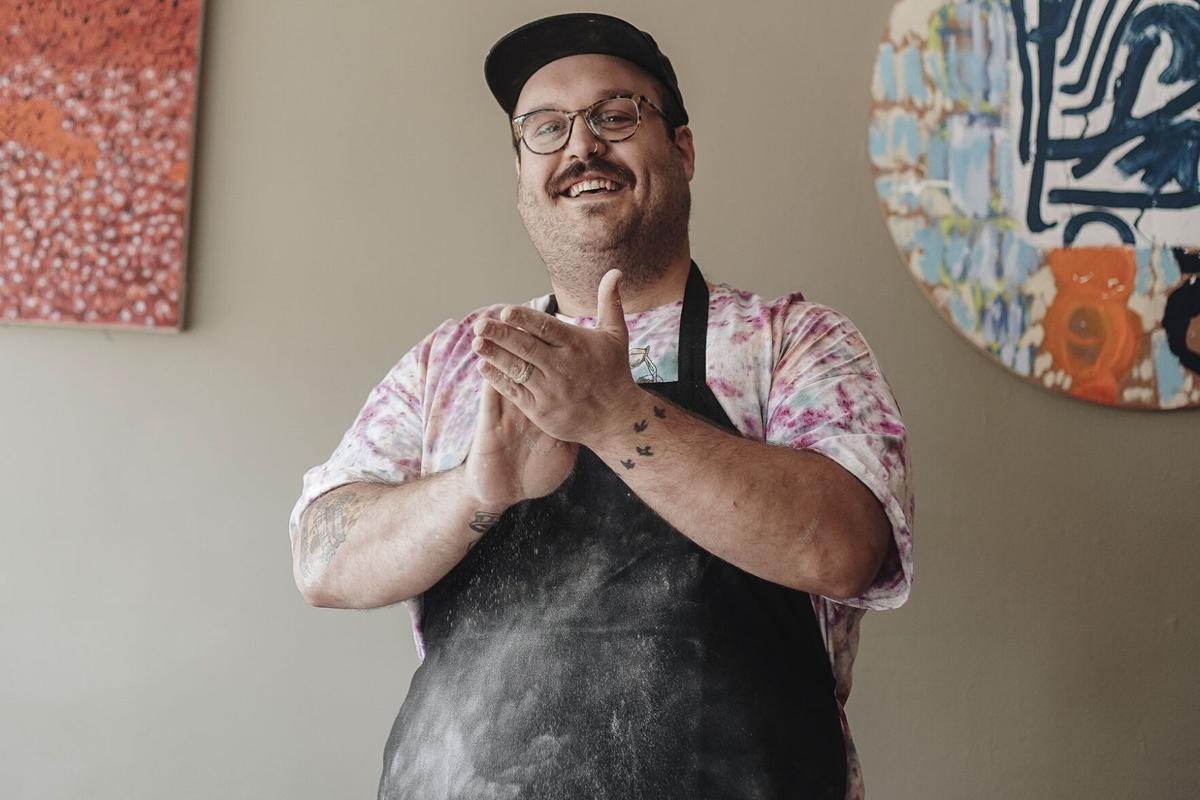 Joey Pucciarelli can't remember his Nona's bread recipe. It was always a handful of this, a pinch of that. But he'll never forget when the phone would ring. Nona was baking and needed Joey's father to help knead the dough. Once in the kitchen, Joey watched in wonder. The twists and turns of the dough eventually giving way to a deliciously crusty loaf, which Nona would top off with crushed tomatoes, a drizzle of olive oil and a sprinkle of salt.
Flash forward 20 years, Joey managed to capture this spirit in all its homemade, hands-on and agile glory for his small batch baking project, Three Trees Bakery.
"Small batch baking is for people who are looking to bake professionally, but don't have or want a brick-and-mortar location," Pucciarelli said. "It gives the baker a lot of flexibility in scope of projects, without pigeonholing themselves into one style."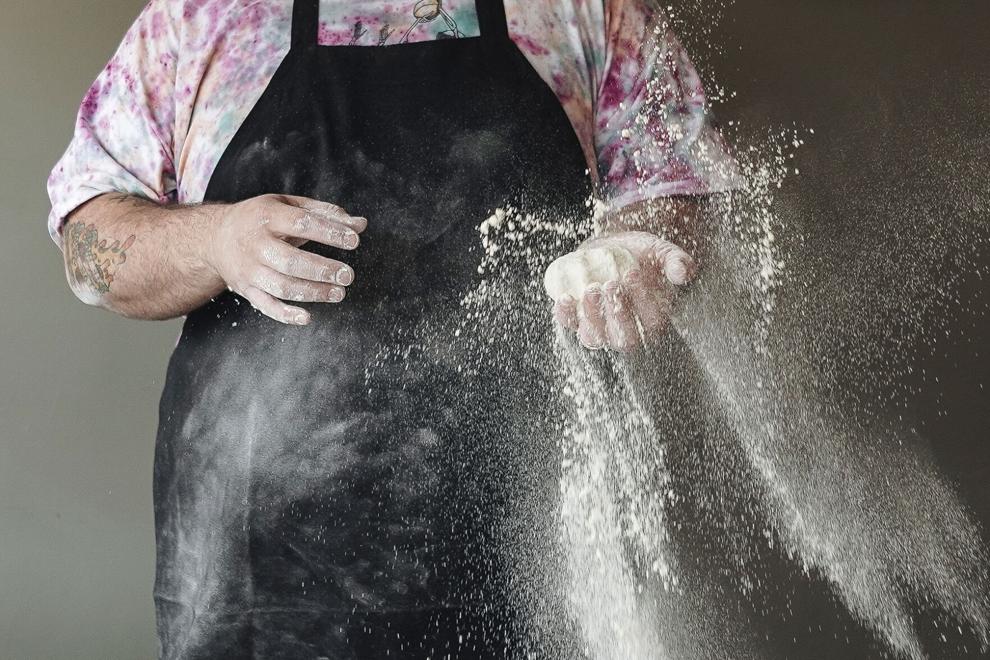 While Nona ignited the pilot light for Pucciarelli, he perfected his craft simply by baking a lot of bread. He started with long-fermented sourdough loaves, which were baked for a tradition called Meatball Mondays.
"It began when my roommates and I decided it was time to watch 'The Sopranos' from start to finish and watch episodes every Monday," Pucciarelli said. "I would start some dough and put the sauce and meatballs on in the morning, and we would get to work."
Word spread quickly about Meatball Mondays. At its peak, over 40 people were coming through Pucciarelli's apartment for a sandwich. It was that exposure that brought in specific requests for sourdough bread, focaccia, milk bread and hard rolls for other parties and events.
Pucciarelli could see new potential in his passion.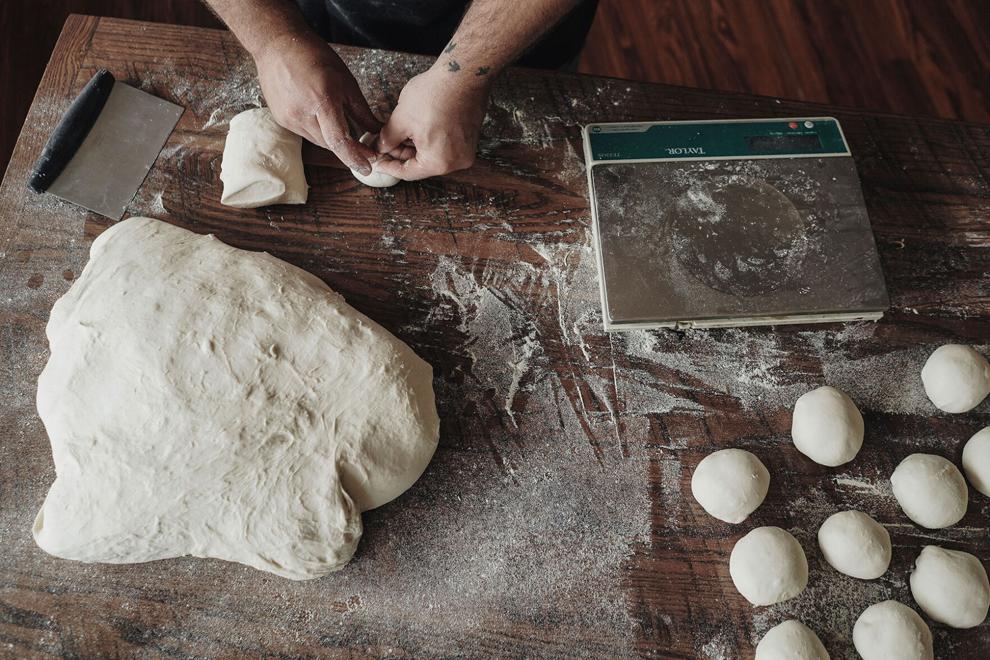 "Baking at home was great for experimenting, but commissions are where I was able to hone in on certain styles of bread," Pucciarelli said. "The pressure of someone depending on you, and paying for it, was a great motivator for me."
As Pucciarelli's interest in baking grew, he turned to Jay's Artisan Pizza because, in his estimation, they knew dough better than anyone else in the city. He staged with the restaurant and soaked up everything he could from owner Jay Langfelder. When the team was expanding, Pucciarelli was brought on full-time, where he works dinner service every day.
It was at Jay's that Pucciarelli struck up a friendship with Andrew Trautman, the owner of Remedy House, who happened to be looking for an in-house baker for their iconic Egg on a Roll. Pucciarelli gladly accepted the gig and now makes all the hard rolls, hoagie rolls and even gluten-free rolls for the West Side hotspot.
"There was never really a plan to do one thing or the other," said Pucciarelli. "I just always took it one day at a time. From baking at home, to baking for friends, to commissions, to getting the gig at Remedy House, this has all happened very organically."
Pucciarelli was raised to bake with his gut—no specifics, just a feeling—but during our interview, I did ask him to name the three most important things to remember while baking. Pucciarelli said:
1. Bread tastes best baked at 420 F.
2. Patience: In proofing, baking and in building your skills.
3. Bread is for breaking with friends, so always make space for everyone at the table.
Seek out a taste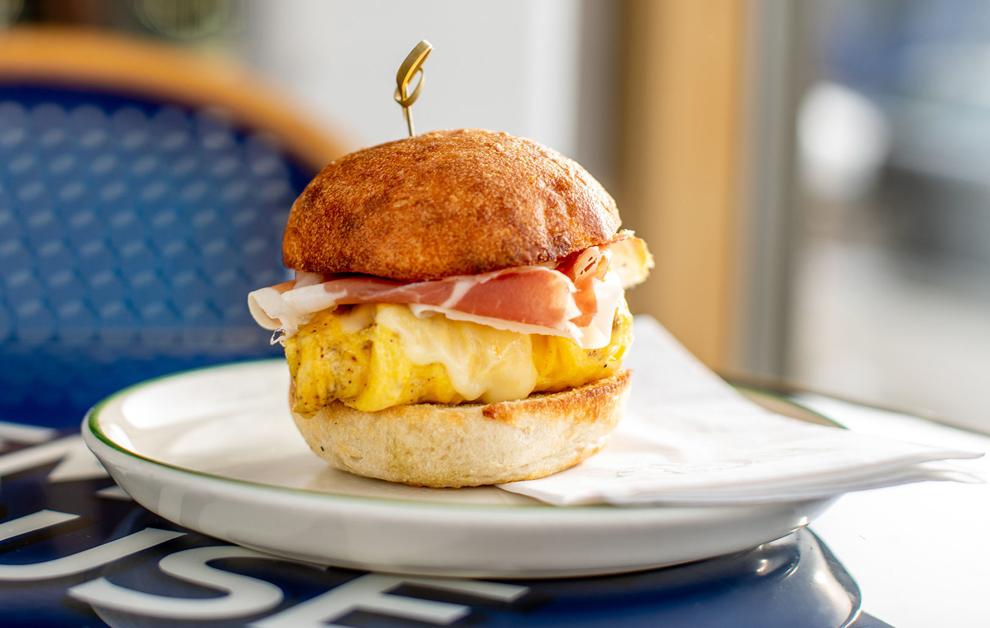 If that story has your stomach growling, you can find the delicious handiwork of Three Trees Bakery at a couple of beloved Buffalo establishments. 
Egg on a Roll: Scrambled farm egg and perfectly melted cheddar cheese on a Pucciarrelli-made hard roll. Add on prosciutto.
Italian, Turkey Club, Veggie and Tuna Hoagies: Pucciarrelli makes all the sesame seed rolls for this well-rounded hoagie lineup. Speaking from experience, you can't go wrong with any. The Italian is packed with Genoa salami, smoked ham, capicola, ramp ricotta, garlic aioli and shredded lettuce, while the Veggie features roasted vegetables, crunchy carrots, sliced radish and fresh greens with house-made hummus and sub oil. These are two-handed sandwiches. Find a bib.
Pucciarelli and team crank out wonderfully inventive wood-fired pies Wednesday-Saturday 4-8 p.m. or until the dough runs out, which I'm told happens often. Gluten-free dough available. Run, don't walk, to place your order here.
Hot Cherry Pepper Pizza: An 8x10 square, puffy Detroit-style pie with cheese, cup-and-char pepperoni, cherry peppers and chili honey.
Quattro Formaggi: A thin-crust pie with garlic, fresh mozzarella, Fontal, Gorgonzola Piccante and Grana Padano. That's four cheeses, if you're keeping track.
You can also follow @ThreeTreesBakery on Instagram for updates on any new baking projects in the works.