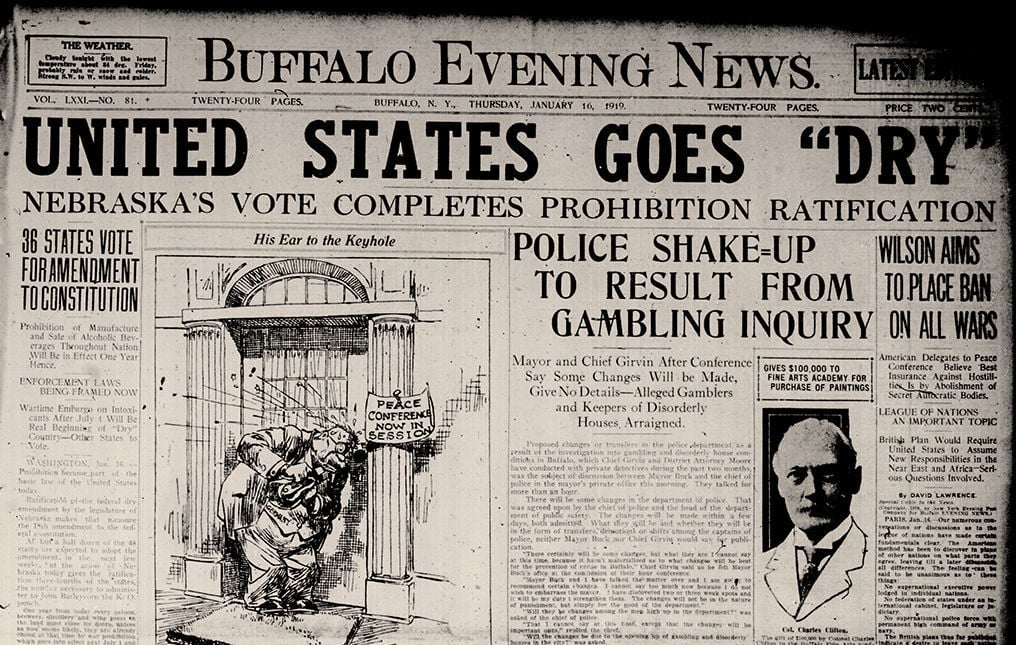 The "soft drinks" weren't very soft at Jimmy Leonard's "soft drink parlor" in Buffalo during the roaring but dry 1920s.
There, at the corner of East Delavan and Humboldt, crowds gathered on Friday and Saturday nights to enjoy Leonard's famous fish fry. Every platter came with two big hunks of fish, huge heaps of French fries and three big slices of rye bread with butter. And to wash it all down, Leonard's patrons could order something illegal: 12-ounce servings of suds for a dime a stein.
Leonard's was just one of hundreds of soft drink parlors that sold beer and other alcoholic beverages around Buffalo during Prohibition. Those soft drink parlors were in addition to the speakeasies and private clubs where thirsty Buffalonians found their favorite alcoholic beverage.
Prohibition went into effect on Jan. 16, 1920, outlawing the production, importation and transportation of alcohol. But Buffalo never accepted its terms. Bootleggers, rumrunners and home brewers quenched the thirst of residents who grew up on a culture of beer and wine, as well as liquor.
"The 18th Amendment and the Volstead Act, its enforcement arm, proved unpopular and were violated right and left and down the middle in Buffalo," The Buffalo Evening News reported in a look back in 1967.
And that made for some fascinating confrontations.
Francis X. Schwab, a bootlegger, won election as mayor on a "wet" platform, but had to battle the KKK, which disapproved of his lax enforcement of Prohibition.
William Donovan, the prodigious son of South Buffalo, was appointed federal prosecutor to enforce the law, but he was ostracized and left town as an outcast a few months after his dry agents raided the Saturn Club and Country Club of Buffalo.
The Coast Guard sent a "Rum Navy" of 15 gunboats to stop cross-border smuggling of ale and liquor, but that did little to stop the flow of booze from Canada.
Through those 14 years of Prohibition, Buffalo swelled to nearly 600,000 residents. It built a magnificent City Hall. The Peace Bridge opened, making traffic (and rum-running) between Buffalo and Canada much easier. The cornerstone was laid for the new airport in Cheektowaga.
And the beer, wine and whiskey flowed nearly as fast as the Niagara River, over which much of it arrived.
Soft drink parlors and speakeasies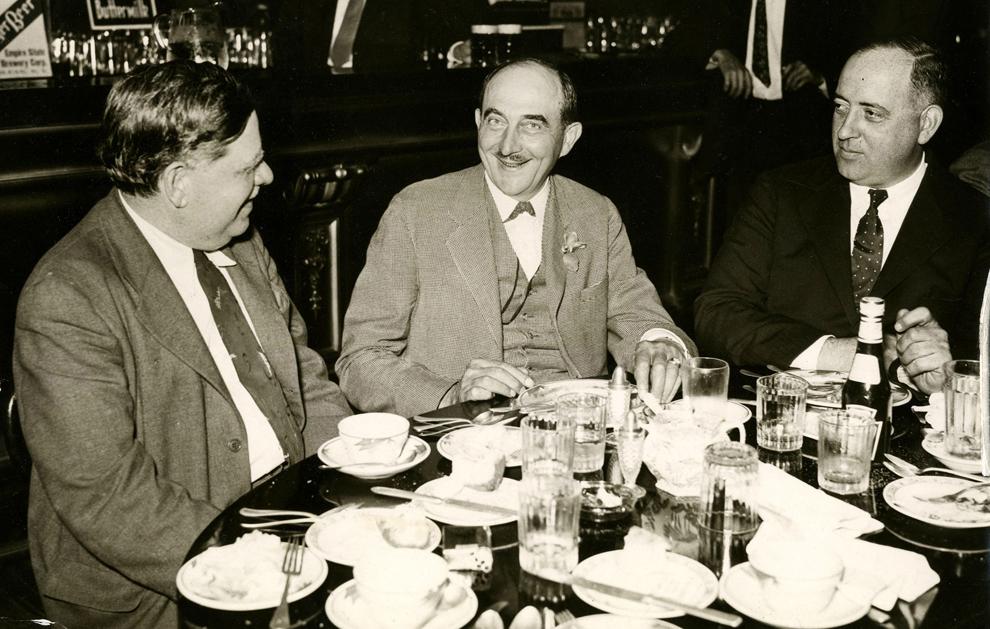 Buffalo teemed with first- and second-generation immigrants in the 1920s, and they brought with them their preference for their traditional beverages. Beer for the Germans, Poles and Irish. Wine for Italians.
But it wasn't just the newcomers. Longer generational families had their preferences, too, including whisky and hard liquors. Not many were willing to give up their tastes.
Restaurants and saloons, like Leonard's, were able to stay in business by registering with the city as soft drink parlors. Under the license, the parlors agreed that city inspectors could check that their beverages were legal. But that didn't happen often.
"The city of Buffalo recognized that the soft drink parlors were, quite often, fronts for illegal alcohol sale and distribution," according to an article by Timothy Olewniczak in the Pennsylvania History: A Journal of Mid-Atlantic Studies.
Speakeasies obtained state charters for their "clubs," and owners believed this protected them from federal raids because state law prohibited searches of chartered organizations without a search warrant. They issued admission or membership cards to their patrons, and these became status symbols.
"The 'big butter-and-egg-men,' who were among the top swingers of that era, the sophisticated men-about-town, as well as the young and callow 'sheiks' who were 'discovering' sex and telling the world about it—these groups felt distressingly naked unless their wallets puffed with a collection of such ID cards," The Buffalo Evening News reported in its look back on Prohibition.
But federal agents often were able to obtain search warrants based on undercover investigators and discovery of membership cards. The raids didn't stop speakeasies and soft drink parlors from opening or reopening.
The London Daily Mail sent a reporter here in 1932, who declared that Buffalo was "the second largest center of Prohibition evasion" in the United States.
"There are in Buffalo, I am told, upwards of 4,000 drinkeries, gin mills and speakeasies, all apparently well patronized," the London reporter wrote of his visit here.
The speakeasies prospered because local officials and police turned their backs on enforcement. Roy A. Haynes, the national Prohibition commissioner, complained in April 1922 about Buffalo authorities and, specifically, Mayor Schwab.
"We have not had in Buffalo the degree of cooperation which we should have had from municipal officers," Haynes said.
A federal grand jury in September 1923 reported that the Buffalo Police Department was "not only indifferent to but acquiescence in law violations." And federal dry agents, acting on a tip April 5, 1924, headed to George Traenkel's roadhouse in West Seneca, where they discovered a "quantity of whisky."
They also found Sheriff Frank Tyler and several of his deputies there, watching a bowling match.
KKK confronts Schwab
More than 500 people turned out at the Masonic Lodge in Black Rock on a Saturday night in March 1924 to hear Mayor Schwab describe what was to become of the abandoned Erie Canal. But five minutes into his speech, Schwab saw what his audience did not.
Eighteen white robed and hooded men walked two-by-two into the rear of the auditorium, a circle with a cross emblazoned on their robes. They also carried spears.
When the leader raised his spear and interrupted Schawb, the audience turned and were stunned.
"Mister Mayor, you said you wanted to see us. Here we are. The Prohibition law and laws against vice are being violated in Buffalo, and you are not doing all you can to stop these violations."
What the Klan leader said was true. This was four years into Prohibition, and Schwab and his police commissioner, for the most part, looked the other way when it came to illegal sale and manufacture of alcohol. In fact, Schwab was a bootlegger himself. He had pleaded no contest to a federal charge of manufacturing beer.
The Ku Klux Klan experienced a resurgence in America in the 1920s, gaining support in many Midwestern and northern states. Its targets expanded beyond African-Americans to Catholics and Jews, and the secret hate organization had several hundred members in Buffalo with headquarters in the Calumet Building.
The Klan was also enthusiastically pro-Prohibition. Encouraged by some Protestant pastors indignant about the flagrant disregard of Prohibition, the Klan confronted Schwab, a Catholic no less, after he stiffed a leader who had gone to his City Hall office.
"Isn't it true that the Mayor is cooperating in the efforts to suppress vice?" Schwab asked the Klan leader.
"Isn't the present police dry squad doing better work against the soft drink places that are selling liquor than another squad under previous administrations?" Schwab asked.
"No, sir," came the response.
Complaints had been made and places identified where "the law is being broken," the Klan leader said.
"What we want is to see the notorious dens of vice in and around Buffalo closed," he said.
With that, the Klansmen walked out. Several in the audience made a rush for the hooded interrupters, but Schwab stopped them.
"I advised them against violence," he told the Courier. "The Klansmen got away."
The Rum Navy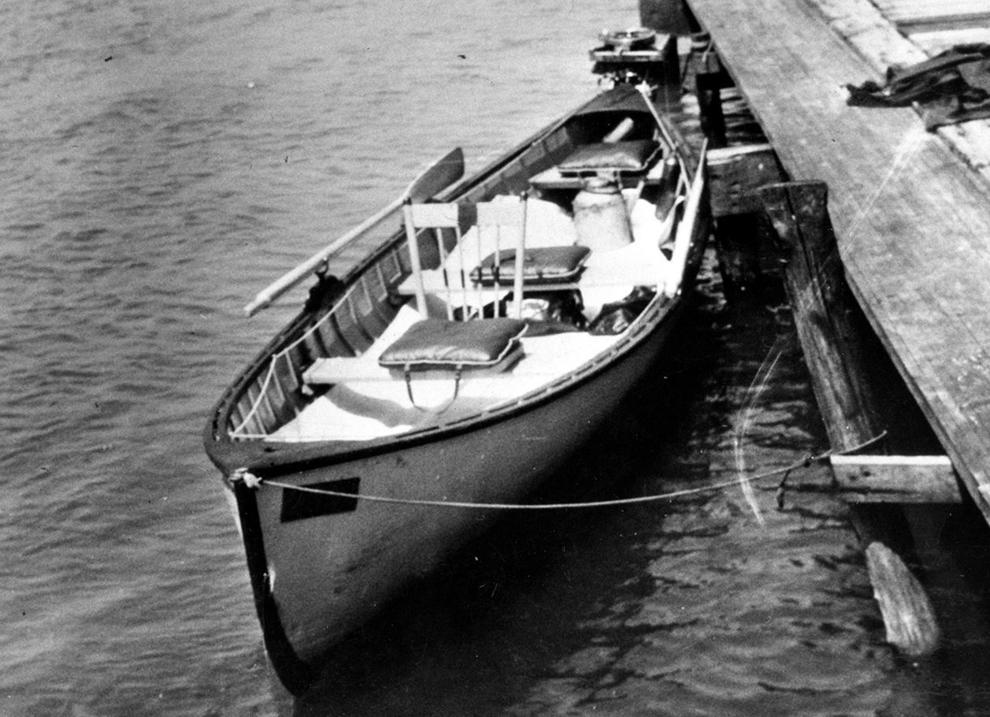 Fifteen Coast Guard ships steamed up the Hudson River and then across the Erie Canal in the spring of 1928, arriving in Buffalo May 5. This "Rum Navy," as the Courier Express headline described it, was part of a fleet of 84 ships sent to stop the rum-running across lakes Erie and Ontario.
The 15 vessels assigned to Buffalo were "grim and businesslike, bristling with one pounders and machine guns," the Courier Express reported.
"Manned by smart looking crews, who have been instructed to 'shoot the rumrunners off the lakes' and are prepared to do just that, this advance fleet of Uncle Samuel looks like bad news for the bold and daring rumrunners," the article added.
This was eight years into Prohibition, and American and Canadian rumrunners had been earning profitable livelihoods smuggling alcohol across Lake Erie and the Niagara River.
"An average gallon of Canadian liquor, valued at $16.20, could reach nearly $55 in the United States," according to Olewniczak's article in the Pennsylvania History Journal of Mid-Atlantic Studies.
Smugglers used rowboats, speedboats and tugboats to smuggle the ale and liquor. Coast Guard and federal agents were hard-pressed to stop it all.
"From the Canadian shore, under cover of night and fog, comes a constant succession of small boats laden to the gunwale and rowed by boys who are known as Oliver Twist rum-runners," the London reporter wrote.
Bigger boats obviously carried bigger cargoes.
In April 1926, the cabin cruiser Acadia out of Fort Erie played a cat-and-mouse game with two Coast Guard ships for 40 hours and then under cover of darkness and fog, slipped away and landed on the American side where it unloaded.
Capt. John. J. Daly of the Coast Guard eventually found the Acadia anchored at Chippewa, according to the Courier Express. He pulled up alongside and asked the crew what it had done with its 350 cases of Canadian ale.
"What do you mean, ale?" one of the men said, according to customs officers. "This boat has been here for a week."
As lucrative as smuggling might have been for some, it also could be dangerous. Another newspaper article recorded the fate of a couple rumrunners in January 1930.
"Frozen stark and upright amid ice floes of Lake Erie, the bodies of two rumrunners were found late Friday afternoon…about four miles southwest of main breakwall," the Courier reported. "Life preservers hastily strapped around their waists told the mute story of a battle against waves and winds on one of the coldest nights of the winter."
Fragments of their "rickety" motorboat, the Malanche, were also found. Canadian customs said that the boat had made three crossings on Thursday, each time with a "full load of liquor."
Fraught raids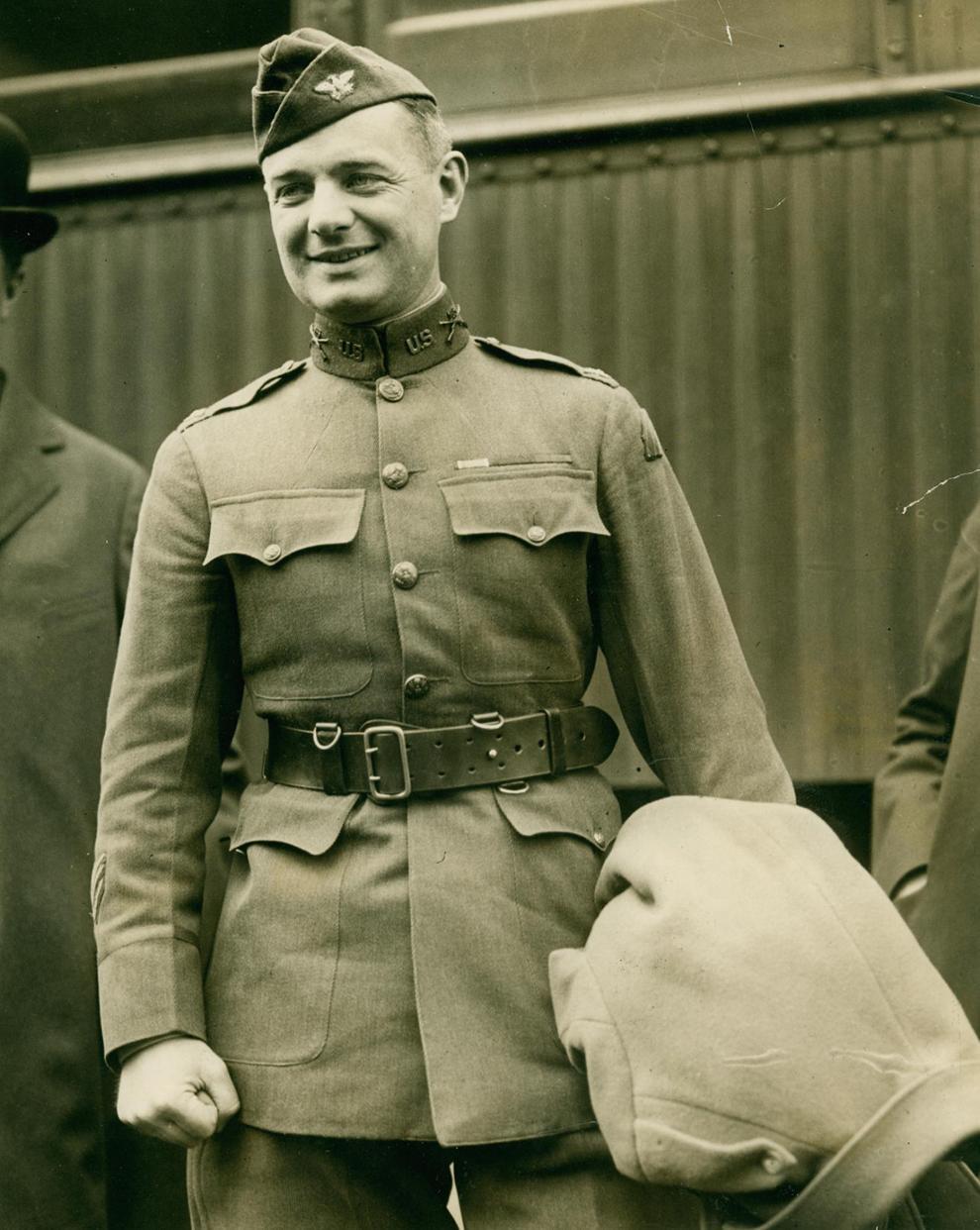 Black, unmarked federal police cars pulled up at the Saturn Club on Delaware Avenue just before 11 p.m. Aug. 23, 1923.
Dry agents had raided dozens of speakeasies, soft drink parlors and still operations during the past three years, but this was different. They were about to raid the sanctum of the wealthy, influential and elite of Buffalo. View a full map of the raids here.
The raid was intended to send a message that no one was above the law. But the ramification was severe for the man who ordered the raid: William "Wild Bill" Donovan, the local war hero who had been appointed federal prosecutor for Western New York six months earlier.
Once inside the club, agents broke into club members' lockers, which had the names of its owners on the doors.
"When the story hit the morning papers, the Who's Who of Buffalo were identified as lawbreakers. The stories detailed exactly what was in each socialite's locker," according to the biography "Donovan, America's Master Spy."
Knox, Schoelkopf, Donner, Porter, Wright, Sidway, Lockwood and Mann were among the names on the lockers.
The next day, Donovan's raiders struck at the Country Club of Buffalo.
Buffalo's elite were infuriated. Donovan was ostracized and disgraced in the eyes of many of his peers, as he was a member of the both Saturn Club and the country club.
"I've heard the affair of the lockers discussed from California to Paris," said Frank Raichle, a friend and Buffalo colleague of Donovan, "and there is no doubt that to this day Buffalo still has not forgiven Bill Donovan."
He felt the same about his former friends.
"Bill Donovan, once the darling of Buffalo Establishment, was persona non grata. All the rest of his life, he was to feel bitterness of this first serious reversal in fortune," according to the biography.
Donovan left Buffalo seven months later, in April 1924, to take a job in Washington.
End of an era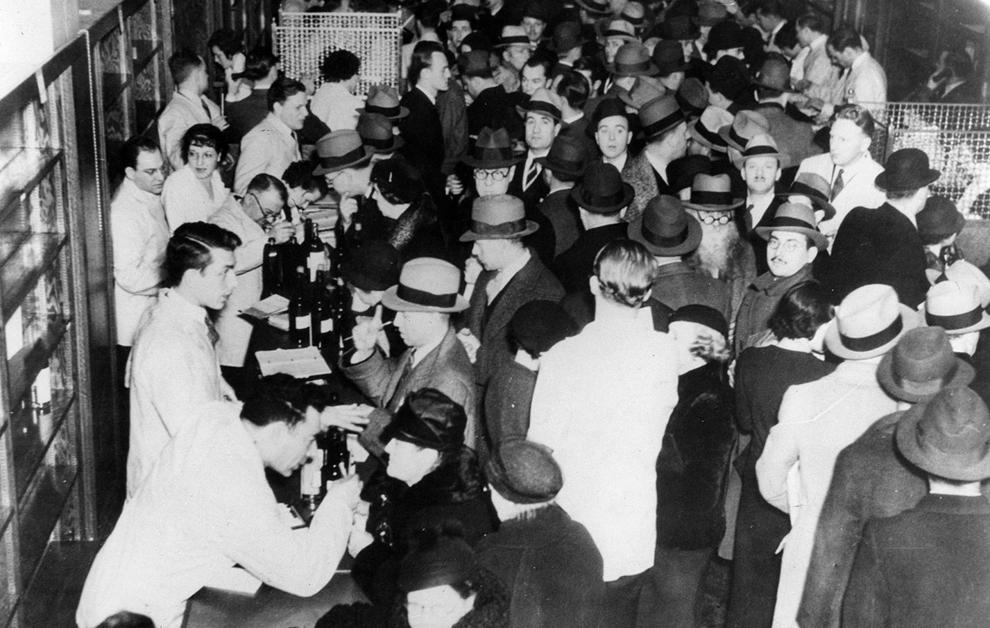 Fire sirens screeched throughout Buffalo when Prohibition ended Dec. 5, 1933.
"There were no tears and Buffalonians really went out on the town that night," The Buffalo Evening News recalled in a later story.
The experiment yielded some interesting results.
Schwab, who won a very close election as mayor in 1921, easily won re-election in 1925. And he was able to drive the KKK out of Buffalo by shining a light on the secret organization.
After obtaining a roster of the local Klan's members, he ordered the names be made public at the Buffalo Police headquarters. More than 3,000 residents went to view the roster on Aug. 13 alone, according to "Hooded Knights on the Niagara" by Shawn Lay.
The humiliation that followed public exposure of the individual members, plus additional investigations of the local Klan, proved sufficient to destroy the hate organization here.
"By late 1924, the Buffalo Klan had been largely neutralized, permanently removed as a serious factor in the community's political life," according to Lay.
As for Donovan, his fortunes turned after Buffalo's elites turned their backs on him. Leaders of the Justice Department were so impressed with his tough but even-handed approach to enforcing the law in Buffalo that they brought him to Washington, where he rose to become head of the OSS, or today's CIA.
Despite sensational newspaper headlines that described gangland shootouts and rubouts, the homicide rate in Buffalo held fairly steady, between 5 and 6 per 100,000, before and during Prohibition, according to Olewniczak's research. The murder rate in Buffalo today is three or four times that level.
Notably, though, drunken driving arrests skyrocketed during Prohibition, from 122 indictments in Buffalo in 1922 to 363 indictments in 1930, according to Olewniczak.
Some social behaviors also changed during those 14 supposedly dry years.
Before Prohibition, saloons were for the most part off-limits to women, and the genders did not go out together to drink socially. The speakeasies and soft drink parlors changed that social norm.
"Out of these ashes a new drinking culture emerged where men and women drank together," according to Olewniczak.
As for Jimmy Leonard, he shut down his soft drink parlor after several raids but then reopened it after the end of Prohibition. He extensively remodeled his place but didn't touch the barroom, except to add the liquor forbidden during his soft drink days.