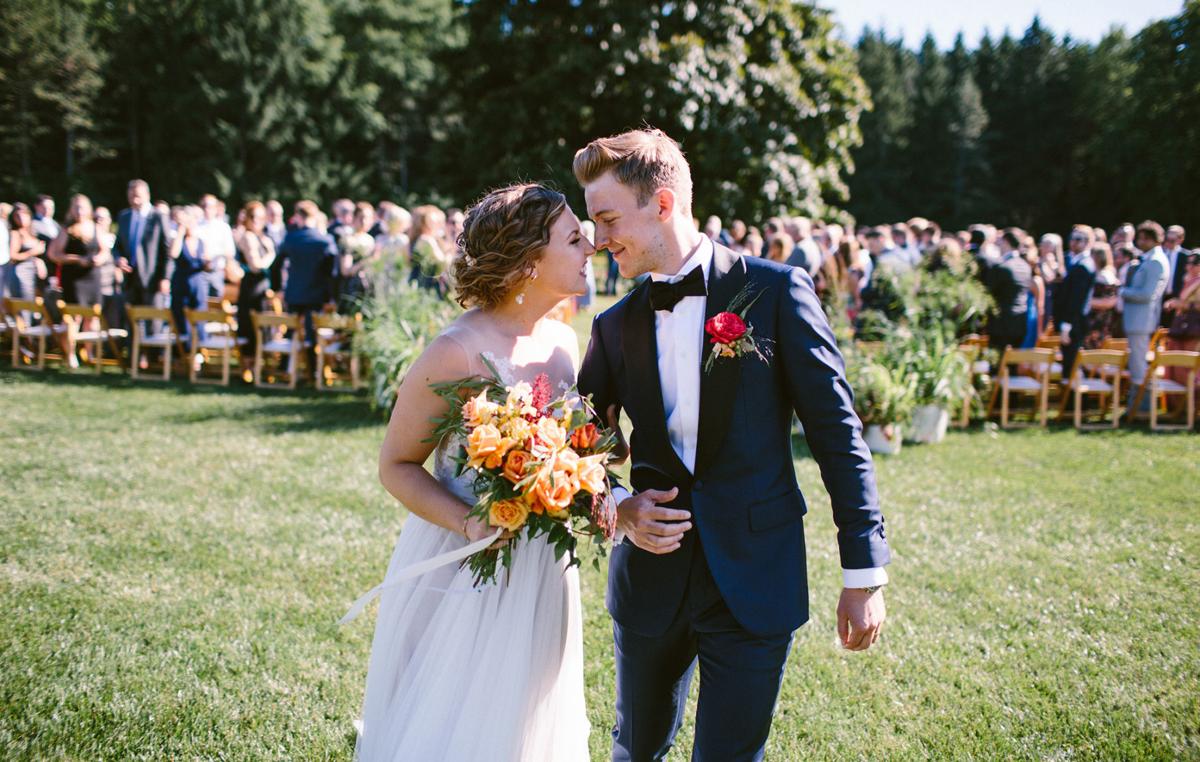 Paige and Patrick first met outside a Nichols School classroom at 15—and after years filled with adventures and long distances, months away from Patrick completing his master's at Oxford, the two shared a moment of quiet understanding in a London park. Confronted with a sea of choices to make about their future, the couple decided to start with the one they both felt sure of: marriage.
"We wanted to make this relationship the foundation of our life, so we could make other decisions with more bravery," Paige says.
The second they got engaged, Paige knew their wedding had to be at her family's home—a meaningful place for the couple, who spent much of high school hanging out there. The two, who've lived and traveled internationally (a lot), welcomed the opportunity to showcase their hometown. "It felt really good to bring so many different people to this place that was ours, in Buffalo."
---
Paige & Patrick
Paige's family home, East Aurora
A bountiful celebration of summer. A dash of whimsy (a la Bilbo Baggins' birthday party from "Lord of the Rings"). A nod to the stark modern home playing backdrop to the day. And an intensely local lineup that showcased the best of Buffalo. The couple's precise vision touched every element of their wedding—each detail loaded with thought and meaning.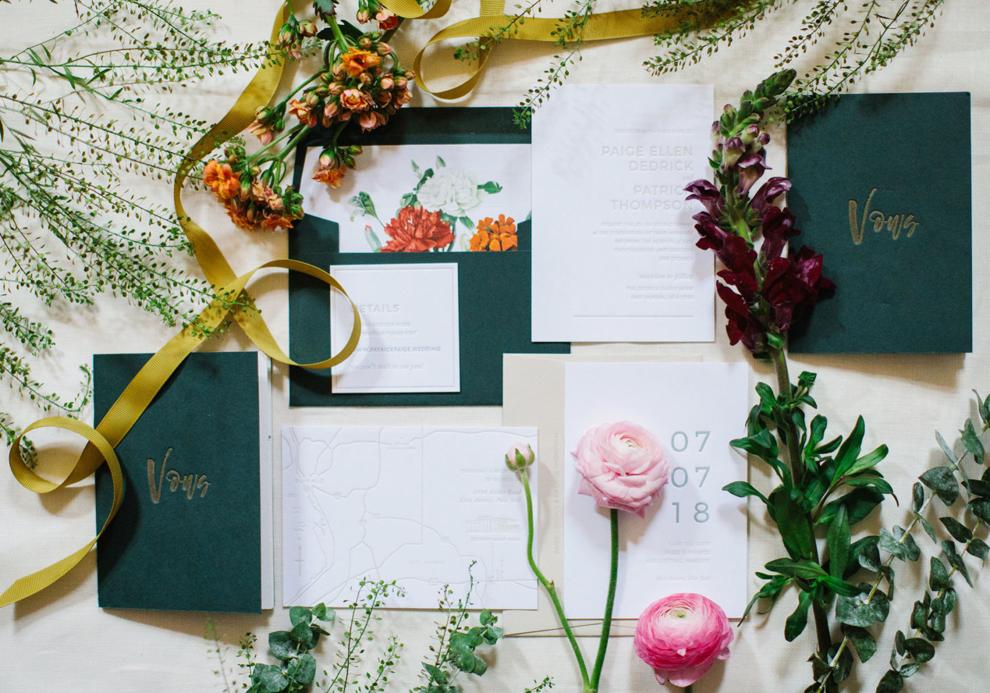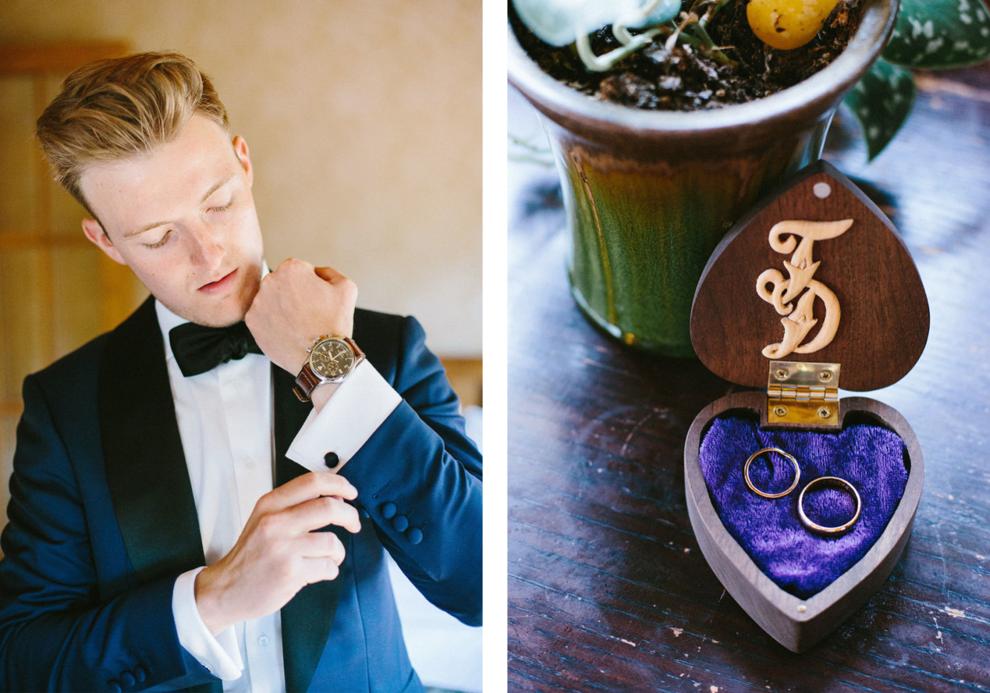 Patrick's grandfather, a woodworker, crafted their ring box, adorned with a Celtic knot on the front and their interwoven initials on the inside. (The cherished piece now lives on Paige's dresser.) Paige's custom-designed delicate gold jewelry and hairpiece were handmade by E. Daly Designs with locally mined Herkimer diamonds.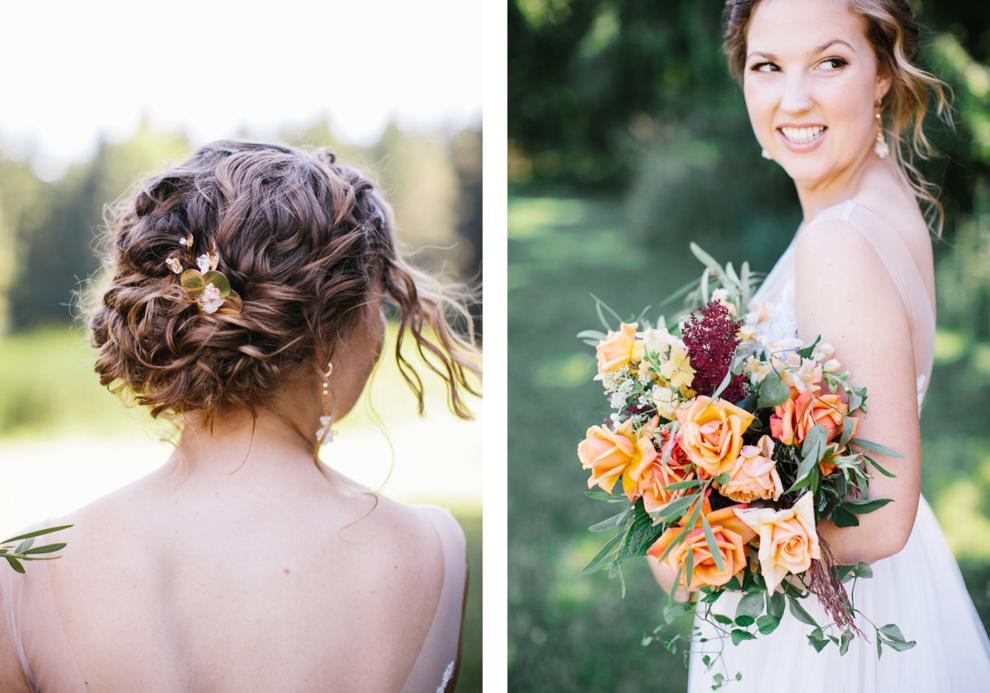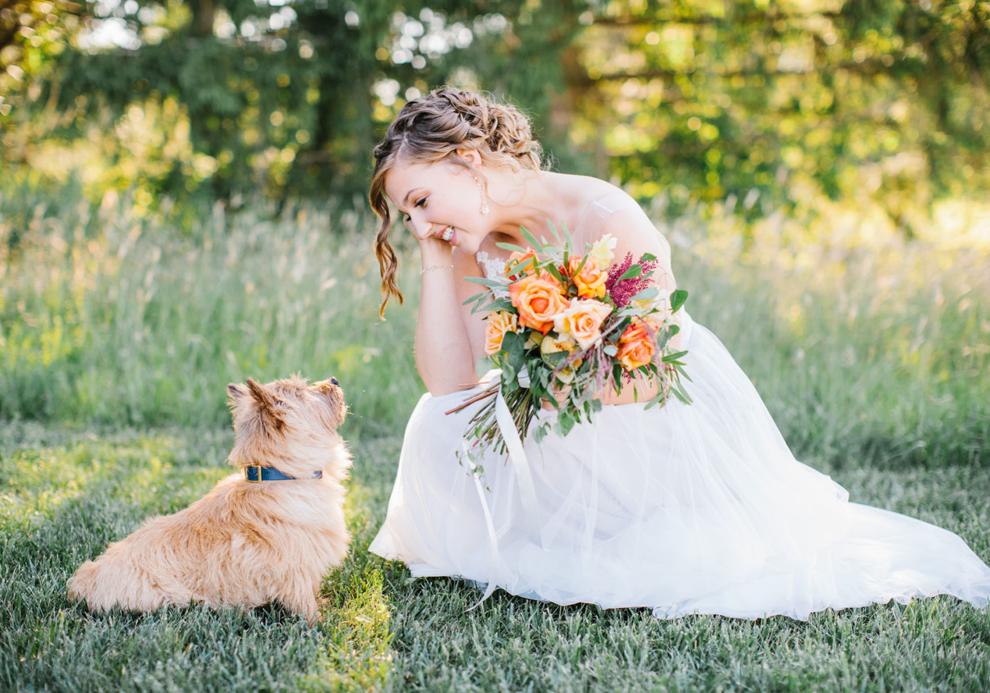 ---
The ceremony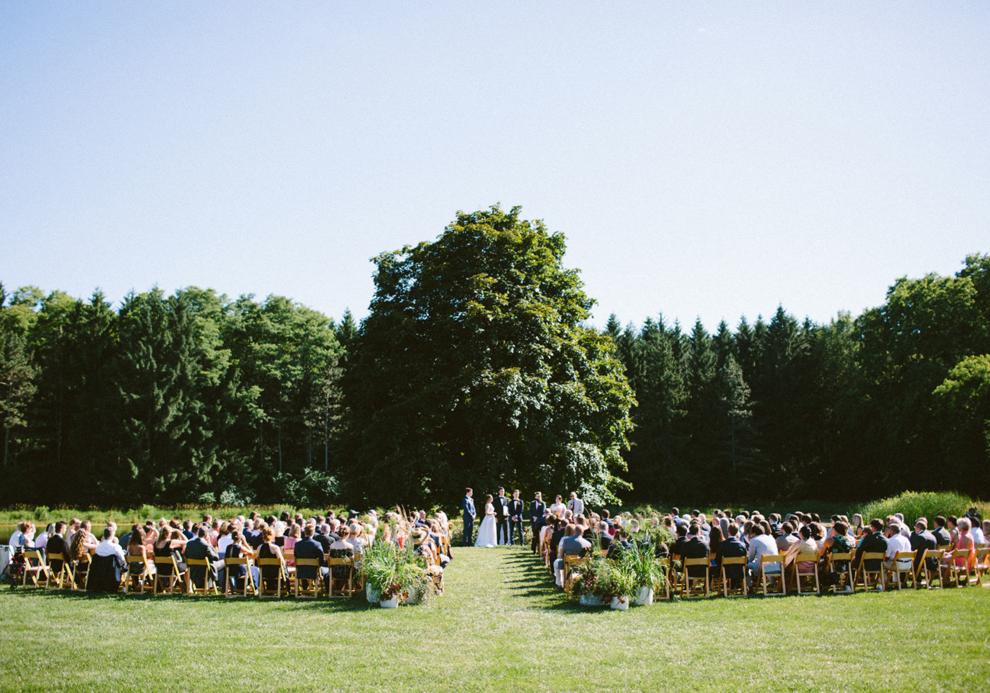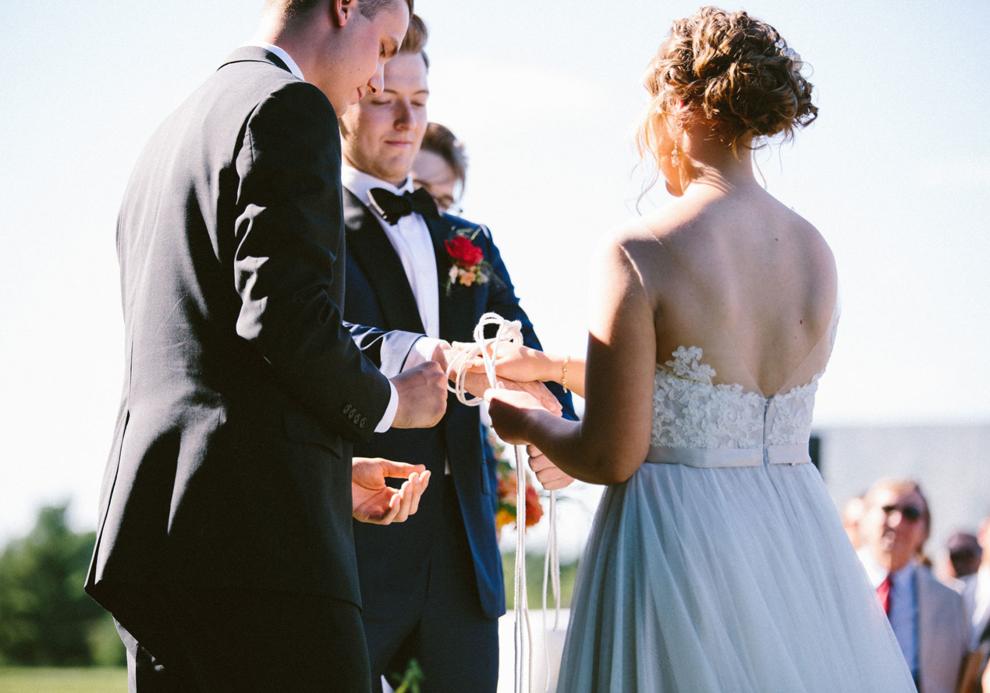 Their ceremony, officiated by her cousin, featured a handfasting—an ancient tradition with Celtic traces that symbolizes the couple entering into a partnership—as well as a call for their 200+ guests to affirm their support of the relationship. "It was really beautiful to feel like that many people raised their voices at the ceremony," she says.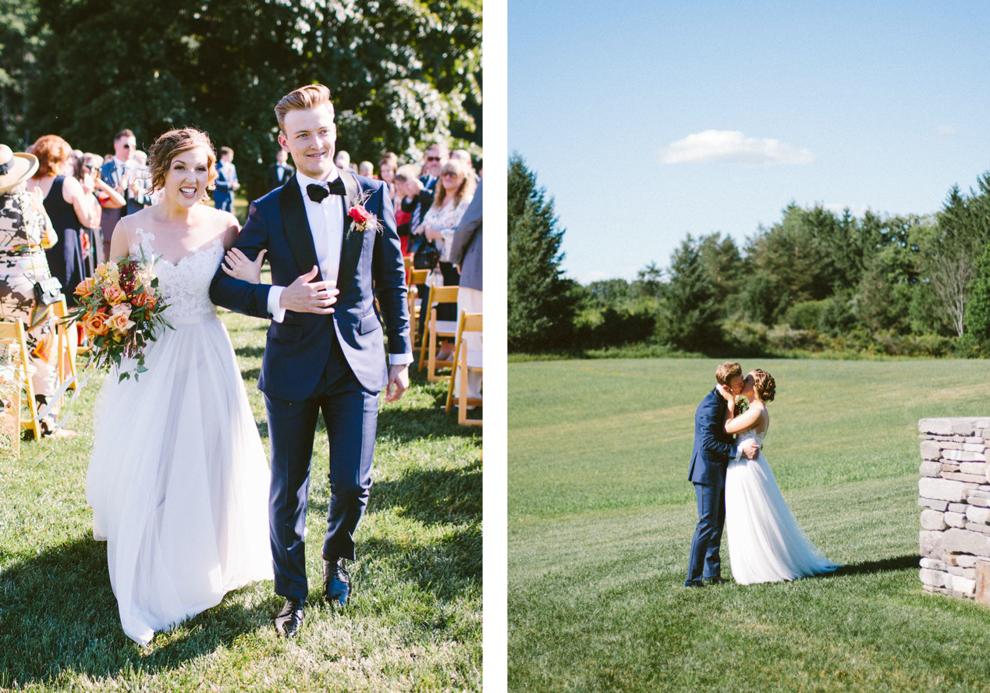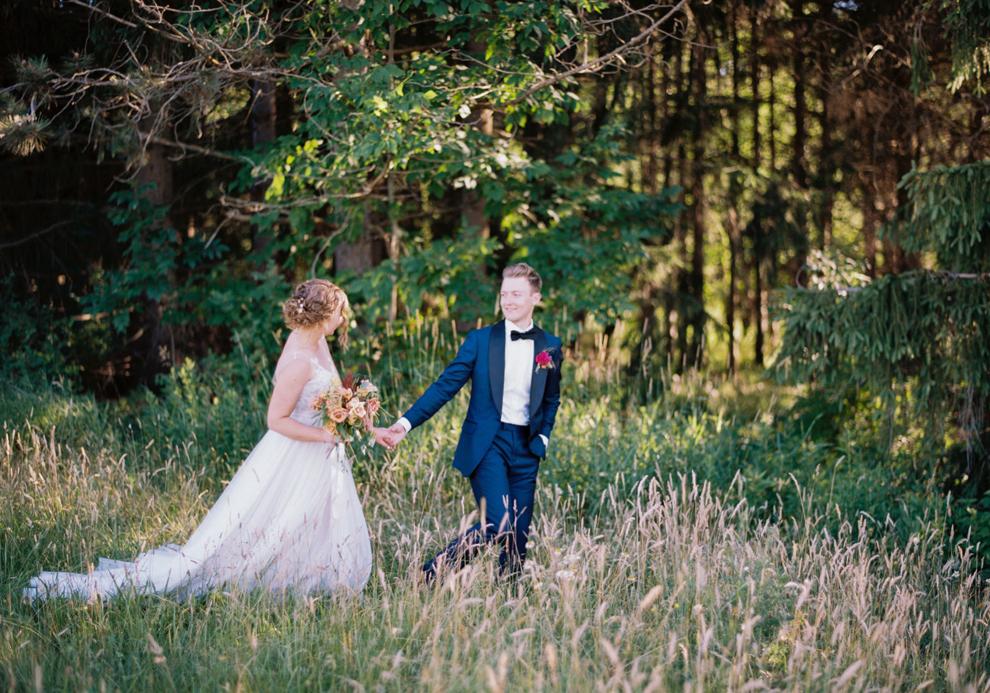 ---
The reception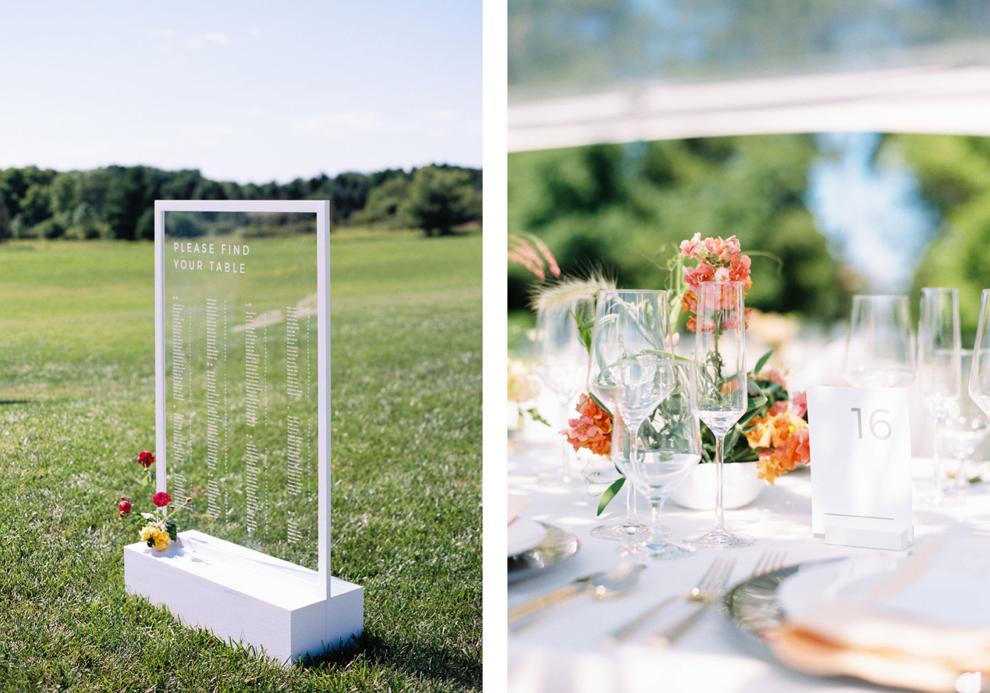 Flowers by Fern Croft Floral underscored the bountiful summer vibe—and took center stage against an otherwise minimal, muted palette that echoed the clean lines of the modern home.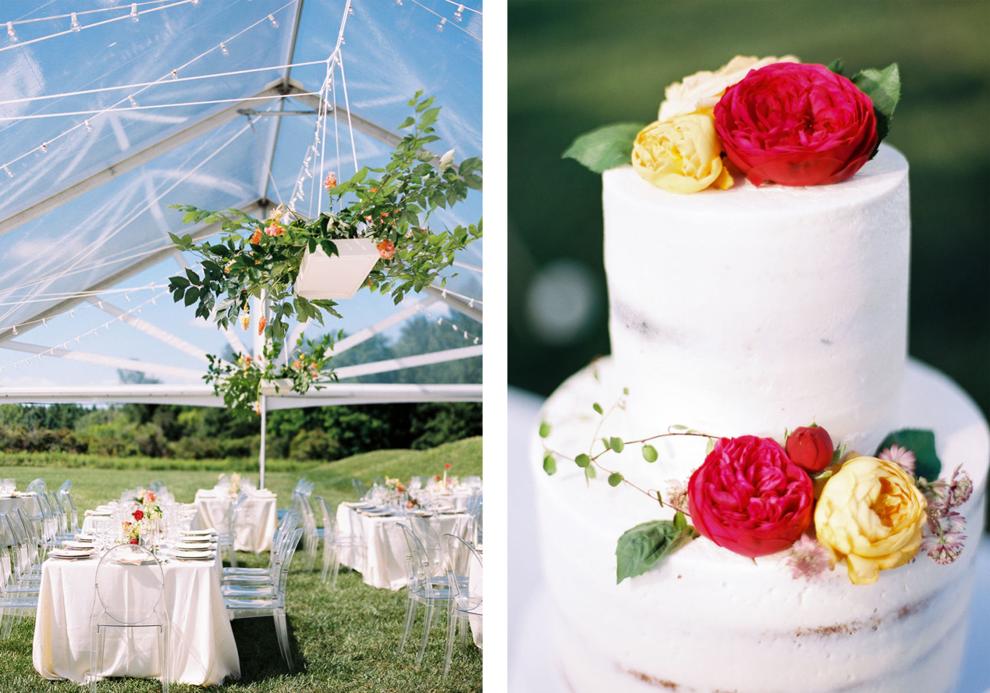 As instantly as Paige knew where she wanted to get married was who she wanted to cater it: The Grange, one of their favorite local spots. The restaurant's passion for locally sourced in-season ingredients guided their family-style menu. Paige turned 50 pounds of Thorpe's strawberries into jam for each of their guests—along with personalized East Aurora Oxford Pennants.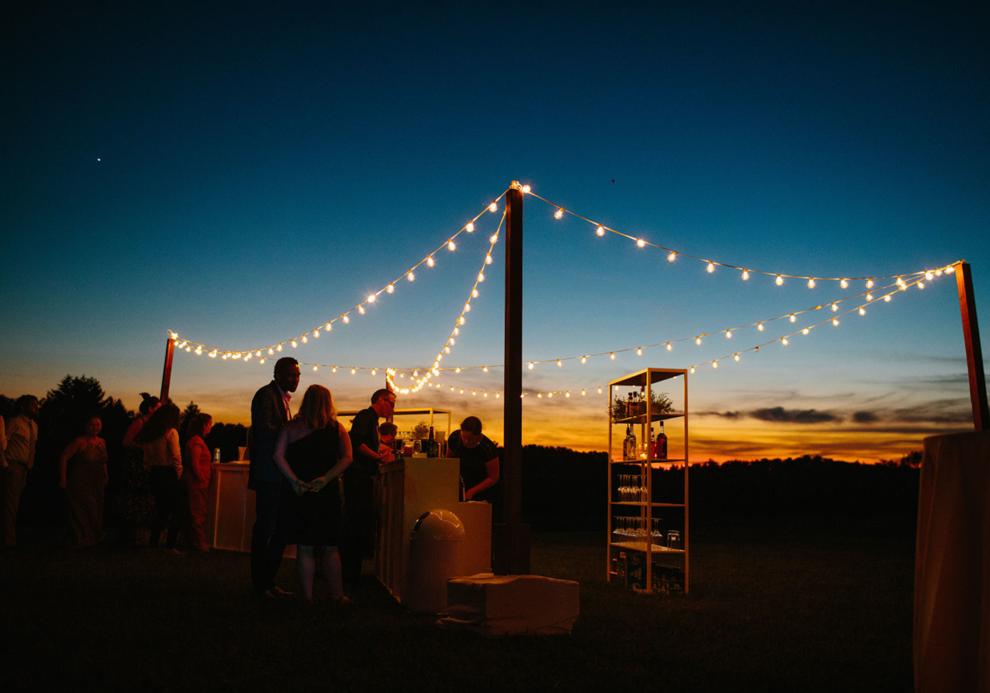 Dapper Goose headed up the bar, mixing craft cocktails for guests, which proved far more popular than the couple expected. And wood-fired pizza by Rolf's Bread provided the always appreciated late-night sustenance (a real "life saver").
---
The details
Who helped the couple make it happen