Lisa & Joseph
Forest Lawn Cemetery, Buffalo
Lisa Zain and Joe Parshall opted to shortcut the traditional wedding trappings: The two instead eloped in Buffalo's Forest Lawn Cemetery, a beautiful local landmark of pastoral beauty, the perfect-for-them place to create a unique marriage memory.
"I think the idea of a secret wedding was not only romantic and exciting, it also took so much stress that comes with coordinating, planning and paying for a bigger wedding out of the equation," says Lisa. "Joe and I got to concentrate on each other, our family and the moment."
Joe wholeheartedly agreed: "We had more time to enjoy our special day together and we were able to give focused attention to the small number of loved ones involved in our ceremony."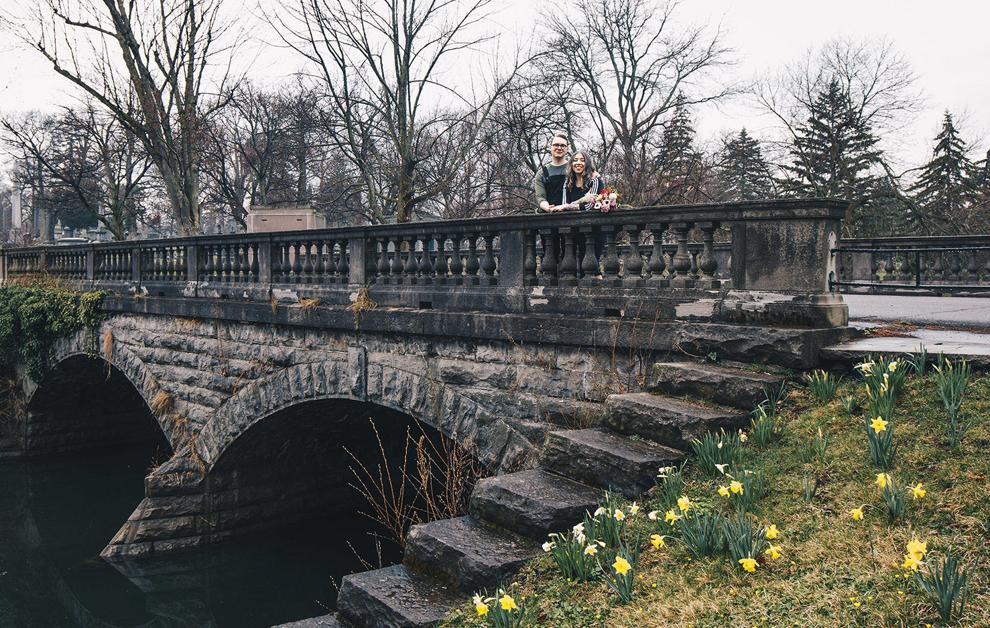 Lisa and Joe have busy careers in the hospitality industry: she's a chef at Swan Street Diner and he's a bartender at Ballyhoo in downtown Buffalo. Nurturing others with food and drink is their way of life—carving out a personal and very private occasion was a gift they gave themselves.
"The conventions of a traditional wedding are lovely and reaffirming for some people, and I don't think that Joe and I went against them in some sort of statement. I truly think we just went with what felt comfortable for us," says Lisa. "Obviously getting married in the cemetery in mostly black isn't most people's cup of tea, but for us it was absolutely fitting and perfect."
Lisa had another motivation, too. "This is my second wedding," she said. "I wanted it to stand out drastically from the first. We also had the exciting task of announcing the marriage to our families after the fact."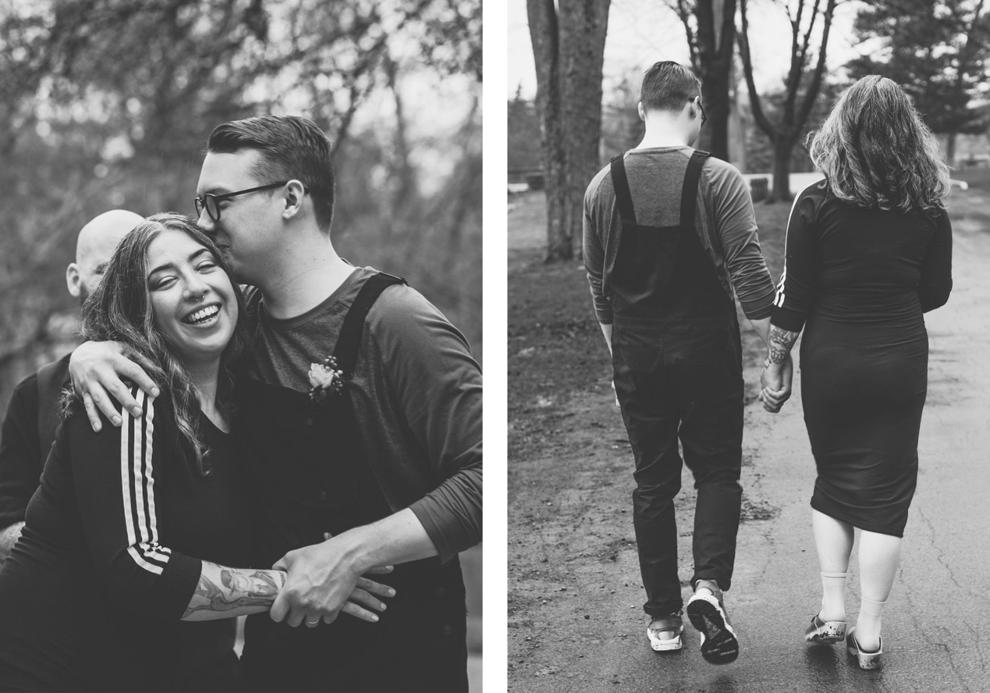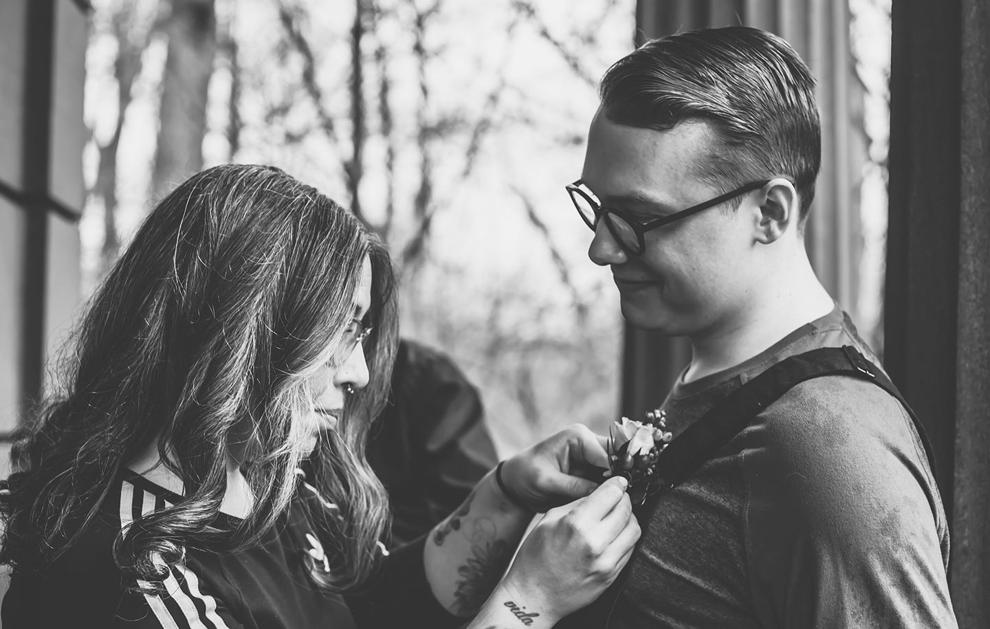 Having few decisions to make made each point even more important.
"Getting married at Forest Lawn felt like a natural choice for us," Joe said. "We always loved the natural and architectural beauty of Forest Lawn. We have so many great memories of walking through the landscape with Lisa's daughter Saffron and picnicking there."
---
The details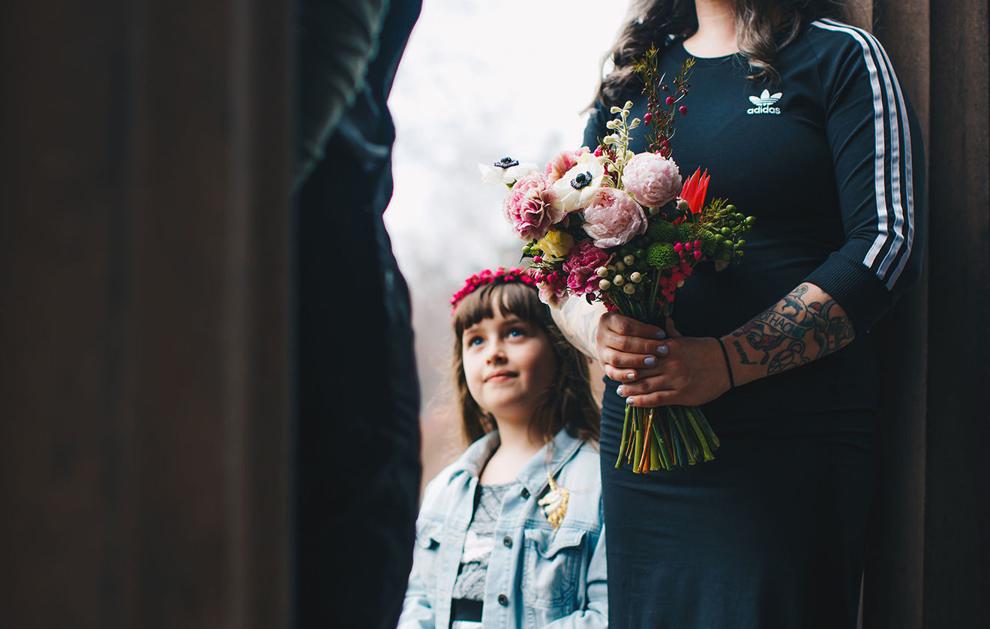 Vibrant florals designed by Sloan of Bōtan Flowers added bright splashes of color. The designer's elegant combination of blooms had a vintage, out-of-the-ordinary flair that Lisa loved.
"I dried my flowers as well as Joe's boutonniere and Saffron's flower crown; they are precious relics," Lisa said.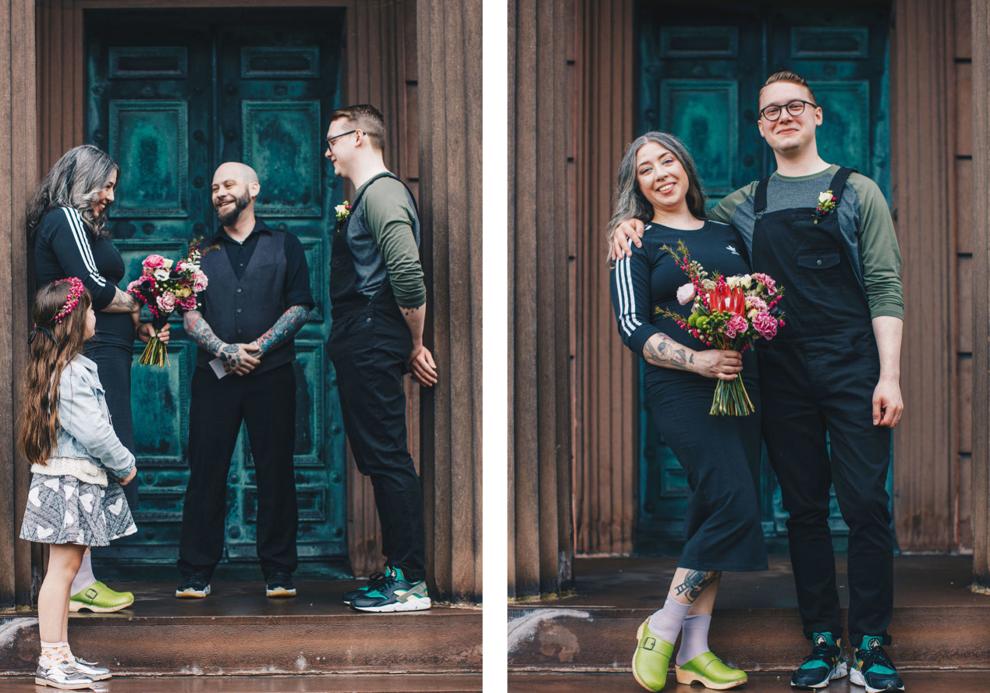 Their "less is more" sentiment automatically gave the occasion a more relaxed vibe. Joe opted to wear his signature overalls for the nuptials. Lisa dressed for comfort, too.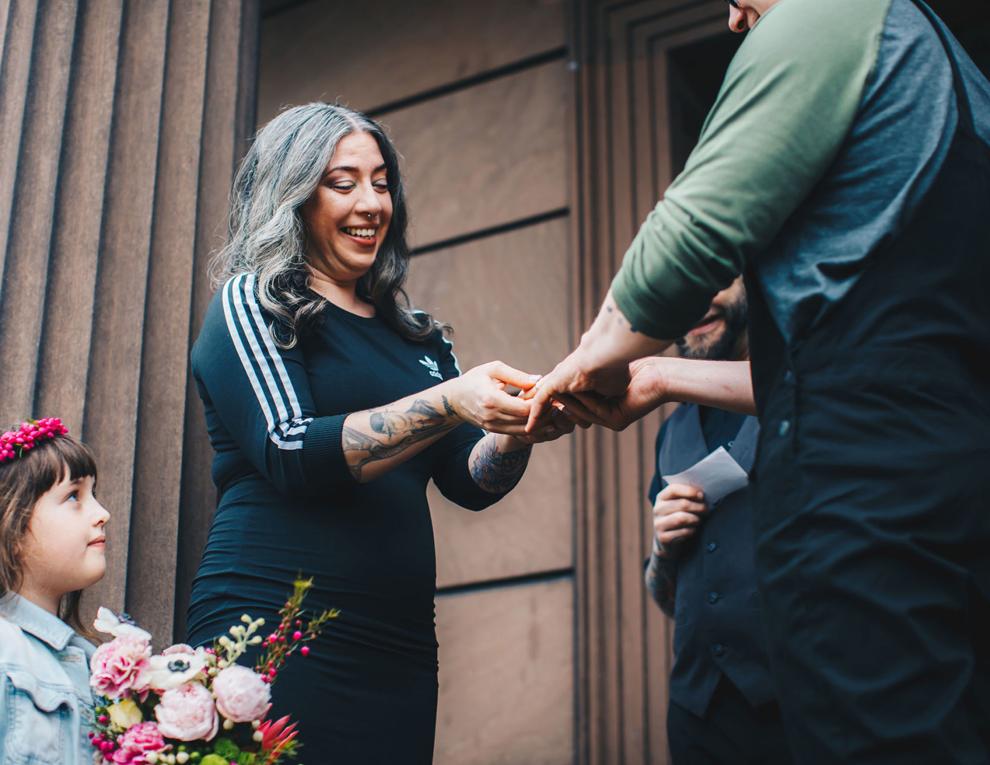 The ceremony had plenty of smiles through the joyful tears.
"To us it was vitally important that we had a ceremony that didn't feel totally rehearsed or regimented," says Joe. "Having a very small wedding party allowed us to laugh and cry with one another as well as maintain the feeling of intimacy we cherished."
"It honestly would have been harder for me to express myself that freely had we been surrounded by more friends and loved ones," says Lisa. "We were cracking jokes back and forth through the tears and that embodies us and our relationship."
"To keep things as private and intimate as possible, we were joined only by my daughter Saffron, two friends, Kerry Quaile and Amanda Amico (our best women), Kerry's son Jackson, the officiant Chris Dan, and our wonderful photographer and friend Alana," says Lisa. "We were a giddy crew and operated efficiently and joyfully! Just as we both wanted."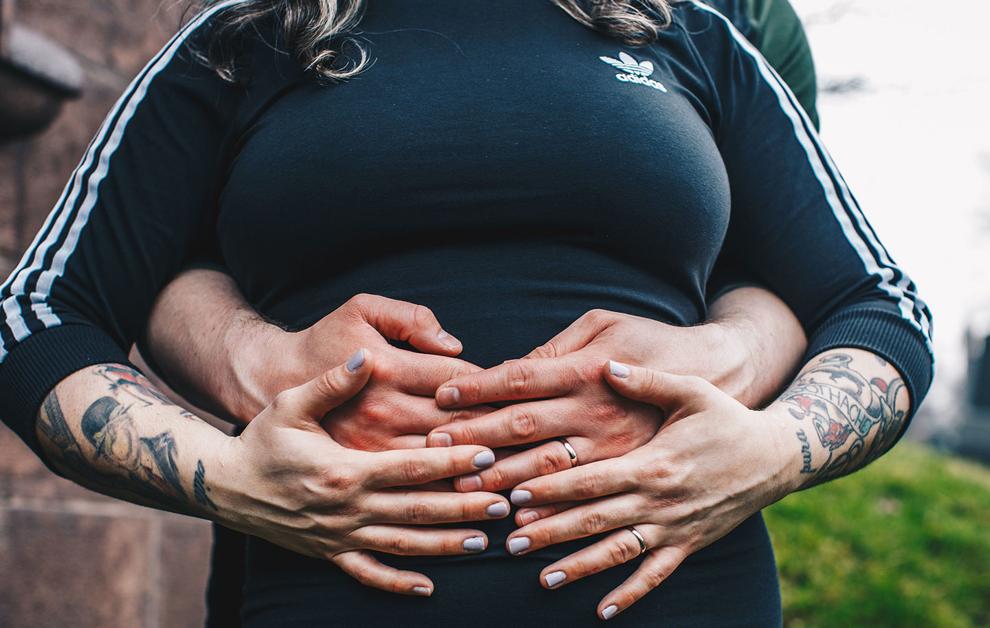 Lisa and Joe had another secret to share. At the wedding, Lisa was about nine weeks pregnant with the couple's first child.
---
Dream team
Who helped the couple make it happen