Mary & Ryan
Hindu Cultural Society of Western New York, Getzville
A friend of a friend of a friend—and a dash of serendipity—is to thank for bringing Mary and Ryan together on St. Patrick's Day 2017.
Every year before the parade, Mary and her roommate, Alex, host a brunch at their apartment. And in walks Ryan, a friend of her roommate's friend. The two ended up spending the rest of the day together, and even ran into an ordained minister at Billy Club after the parade who joked about marrying them on the spot. It was fate.
Since the start, Mary and Ryan connected over their shared love of travel, which has already brought the couple to Iceland, Spain, Hungary and more. So when Ryan got down on one knee in Prague and asked Mary to be his wife, it was an ever-too-fitting setting for the jetsetting couple.
"Ryan and I wanted to respect both of our family's cultures and traditions by creating a fusion of traditional American and Indo-Guyanese events for our four-day-long wedding," explains Mary Persaud (formerly Johnson).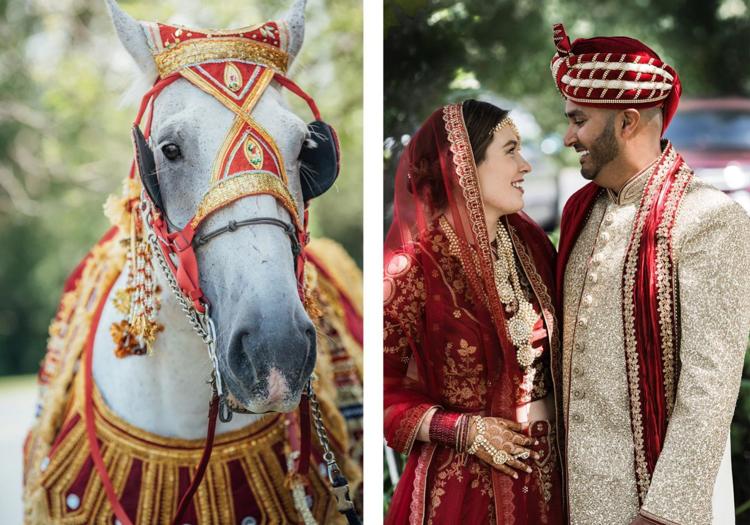 The Friday-to-Monday affair was headlined by two wedding ceremonies and receptions: at the Hindu Cultural Center on Saturday followed by Samuel's Grande Manor on Sunday. The Indo-Guyanese wedding introduced Mary's friends and family to long-standing traditions in Ryan's family, a celebration rich in culture.
The festivities began outside with a Baraat, the groom's wedding procession where Ryan rode in on a lavishly adorned white horse. The ceremony featured the traditional Vedic Mantras (hymns), recited in Sanskrit, and was followed by a lively evening of Hindi love songs, up-tempo Chutney music and an impressive spread of traditional vegetarian Indo-Guyanese food. "No meat can be eaten the day before or day of the Hindu Ceremony," Mary noted.
All the food was made by Ryan's family, including seven different curries: pumpkin, bhaji (spinach), katahar, potato/chana (chickpeas), baigan (eggplant), edoe and dhal.
"We were both very fortunate to have families accepting of each other's backgrounds making the fusion wedding a huge success," Mary says.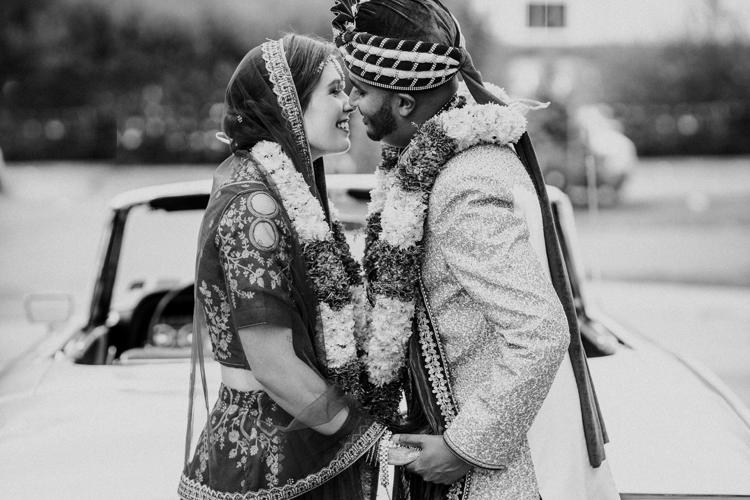 ---
The details
The invitation suite captured the blend of traditions and styles Mary and Ryan wanted from their weekend of celebrations.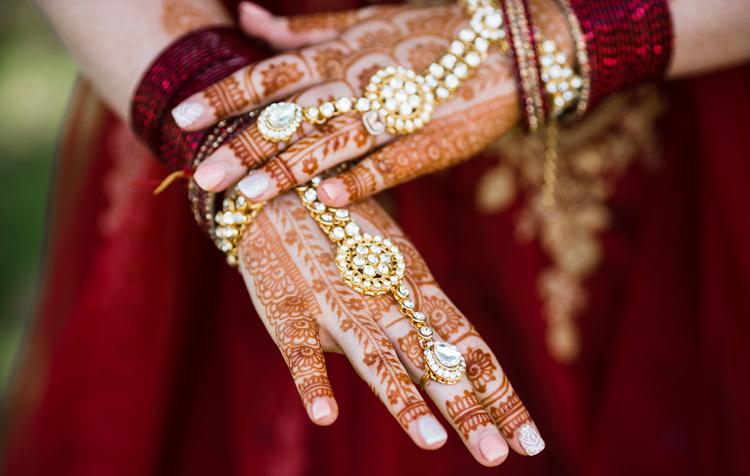 Intricate henna adorned Mary's hands and feet. The night before the wedding, all of the girls got together for a henna party, with Mary's henna being the most detailed and time consuming. Traditionally, it's a way of wishing the bride health and prosperity as she heads into marriage with her groom.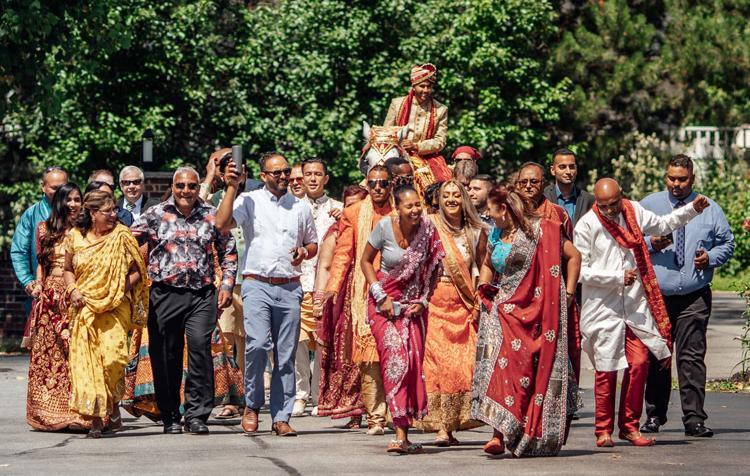 The festivities began outside, with Ryan arriving on an ornately outfitted white horse as part of the traditional Baraat.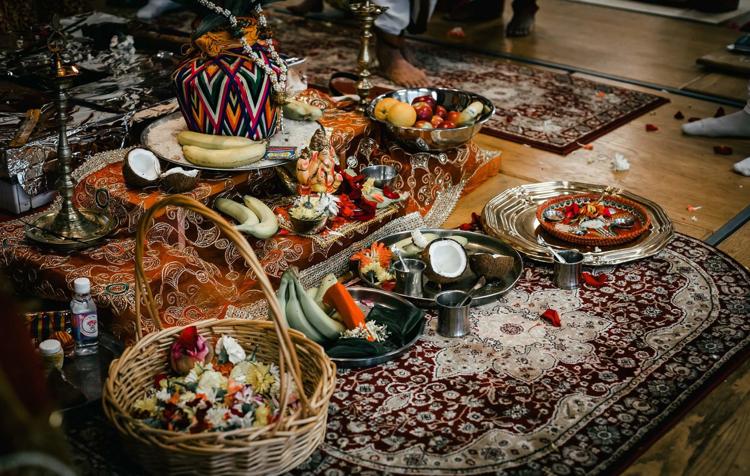 "The coconut is one of the most common offerings you find at a Hindu temple (it is also referred to as the fruit of God), and is used to 'break new ground' as it is smashed into two halves," explains Mary.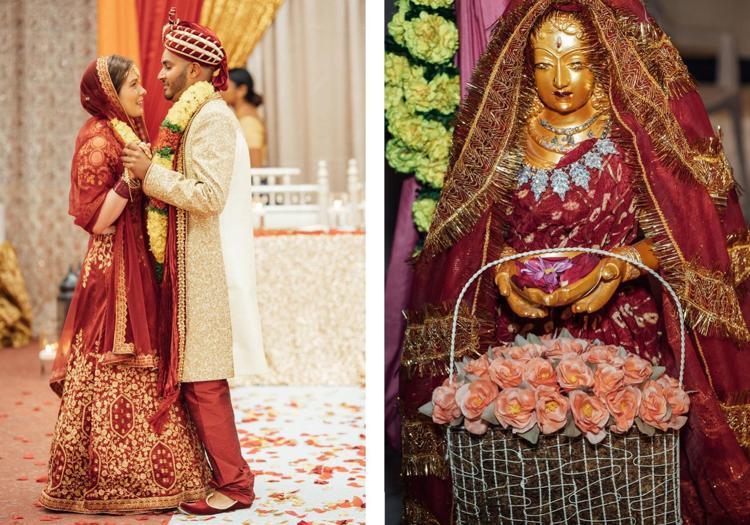 The stunning bridal lehenga is traditionally worn in red. Colors often have deep meanings in the Indian culture, with red generally being associated with love and passion. Ryan's dazzling gold wedding sherwani incorporated accents of the same meaningful hue big and small, from the sash to the piping.
---
The dream team
Who helped the couple make it happen
Be the first to know
Get local news delivered to your inbox!