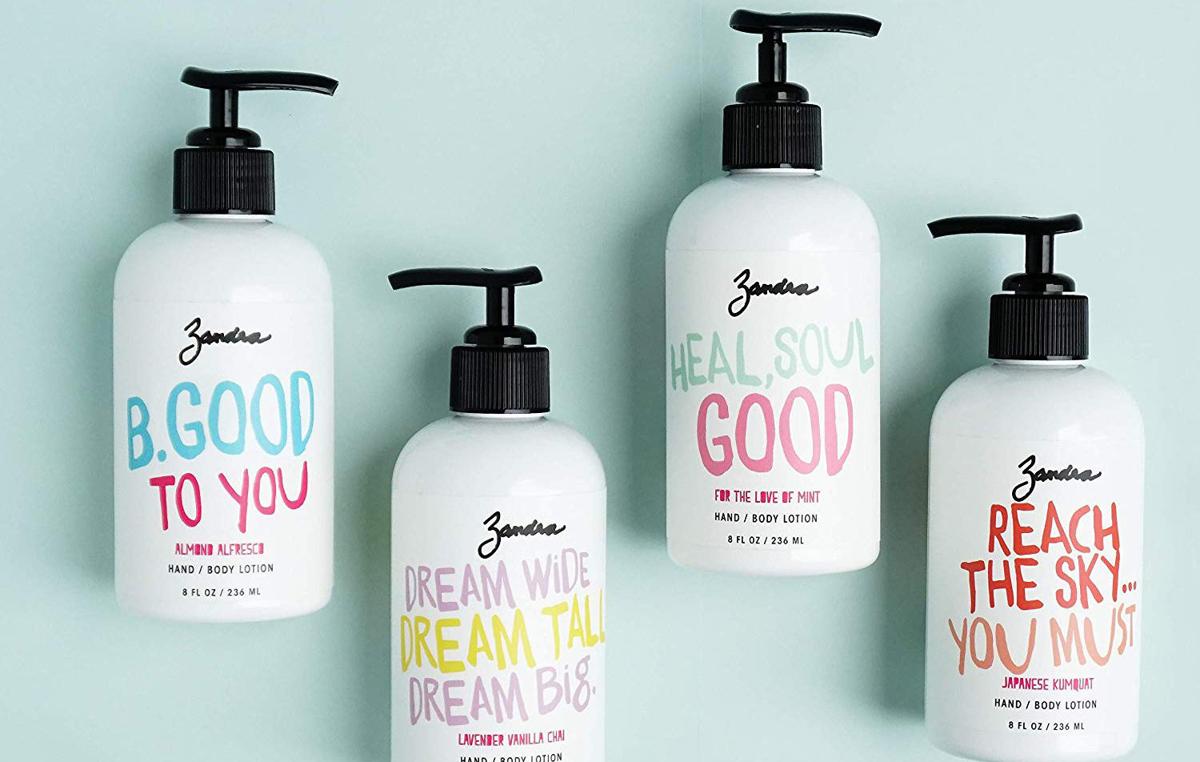 The throes of winter are starting to take its toll on our skin. In need of a fix, I set out in search of locally made lotions to quench the dryness. Here are the hand-tested findings:
For a lotion to keep deskside, here's your go-to moisturizer. Spread this light but creamy lotion deep into your skin whenever you need a hydration boost. Handmade with natural ingredients, it incorporates a liquid wax that mimics the natural oils produced in your skin—the perfect antidote to keep you feeling lush even in the depths of winter. And its variety of vibrant scents won't go unnoticed.
Scents: Almond Alfresco, Lemon Tree, Lavender Vanilla Chai (can I please take my tea this way?), Japanese Kumquat, For the Love of Mint and Simplicity (unscented). Almond Alfresco is a top contender for favorite scent with every whiff making me want to bake a batch of spritz cookies.
More to love: Zandra Beauty products were dreamed up by Zandra Azariah Cunningham when she was just 9 years-old. Her brand unites skincare and social good, with positive affirmations printed on every bottle.
Price: $17.99 (8 fl. oz.)
Where to find it: Your local Target, Renew Bath & Body on Elmwood Ave., Amazon or on their website.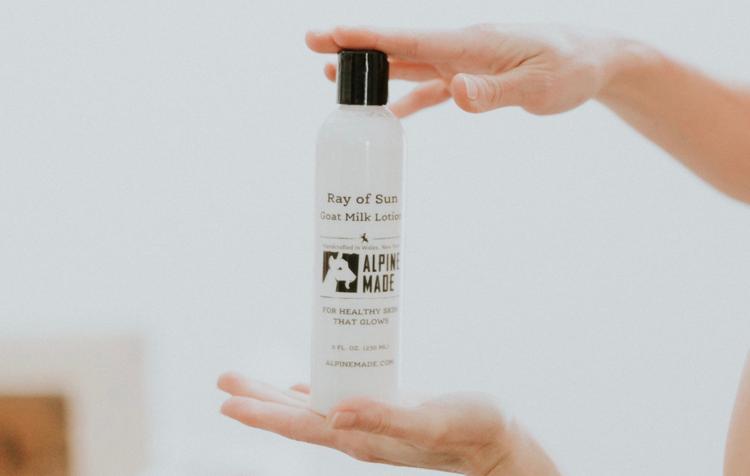 You only need a pinch of this goat-milk infused lotion to reap countless benefits for your skin—one of the reasons Kerry Planck, founder of Alpine Made products, was so eager to create a product charged with as much of this key ingredient as possible. Her lotion provides a thin, immediately soothing moisturizer that absorbs deeply and quickly. The texture and calming quality made this an instant addition to my growing skincare regiment.
Scents: Clean and fresh, but right on the verge of having no scent at all.
More to love: As it turns out, milk is good for more than our bones. Goat milk, in particular, is loaded with ample vitamins, minerals and fats to repair, ease inflammation and soothe skin conditions that tend to flare up during winter months. Plus, if there were ever a transitional lotion to carry you through the seasons, this is it—repairing cracks and dryness in the winter and healing sun damage in the summer. It's also worth noting that when Kerry says she packed as much goat milk as possible into her lotion, she means it. This product is derived from 75% goat milk—a feat that took a couple years to perfect.
Price: $27.49 (8 fl. oz.)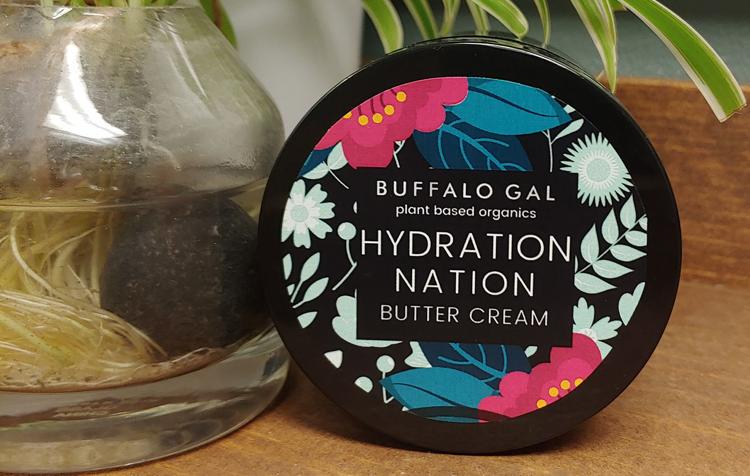 If you're in need of severe skin therapy—we're talking dried or cracked skin—you can't go wrong with this remedy. Dip your finger into a jar but don't expect to experience a typical body butter. The thickness of this cream is unparallel to any I've used in the past, with the smallest amount going a long way. Aloe Vera will heal, sooth and calm while shea butter retains the natural water already in your skin.
Scents: Light and fresh, derived from essential oils and the other natural ingredients used to create it.
More to love: About 97% of products are natural, vegan, ethically sourced and put together by co-owner Kasia Cummings—a chemist by trade. For the few products that do source honey, beeswax or goat milk, each ingredient is included for a specific skin benefit.
Where to find it: Buffalo Gal Organics (5655 Main St., Williamsville) or on their website.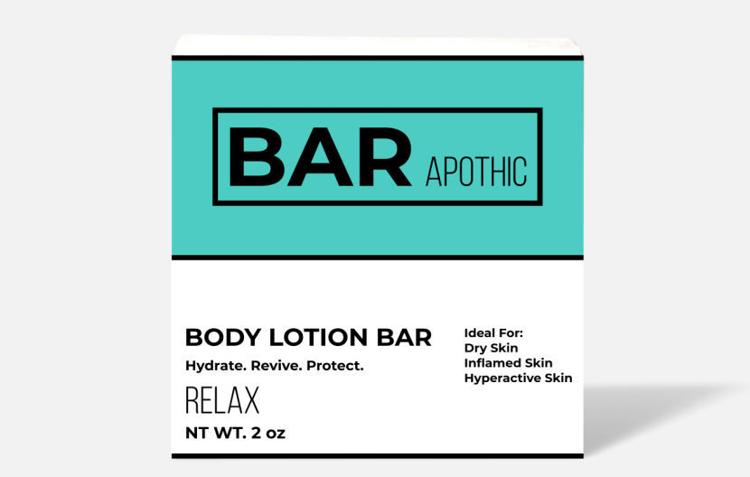 Find everything you love in a moisturizer, minus the bottle. The name says it all: It's lotion in bar form! You might be wondering how a bar of lotion compares to your traditional bottle for texture and…spreadability. Letting the bar warm up in your hands is the key to an ultra-rich moisturizing experience. Once warmed, move the lotion over your skin as if you were washing your hands with a bar of soap, spreading a soft, oily remnant to deeply nourish, rejuvenate and restore glow. For a lighter experience with creamier results, mist your skin with water right after applying. This will mimic the texture of a cream lotion as you massage it into your skin.
Scents: It's less about the scent and more about the unique benefits each bar offers your skin type (dry, greasy, normal etc.). Benefits aside, the Relax Lotion bar stands out as a new favorite. The tones of lavender and atlas cedar are so relaxing that this bar has become part of my before-bed skincare routine. Rest assured, all bars have a fresh fragrance originating from the natural butters and oils used to make them: orange, clove and cinnamon; frankincense, bergamot, lavender and peppermint; or atlas cedar, lime and eucalyptus.
More to love: Why put lotion into a bar? The answer is simple: mastermind Sean Ralston wanted to decrease the amount of plastic used in his packaging. "120 billion units of packaging are produced every year by the global cosmetics and beauty industry," Sean shared. "If our little shop can be one unit less of that number then I'm happy." Plus, because lotion bars are more concentrated to eliminate the use of plastic, they tend to last longer than their plastic bottle-stored counterparts.
Where to find it: Honest Apothic (262 Bryant St., Buffalo) or on their website.