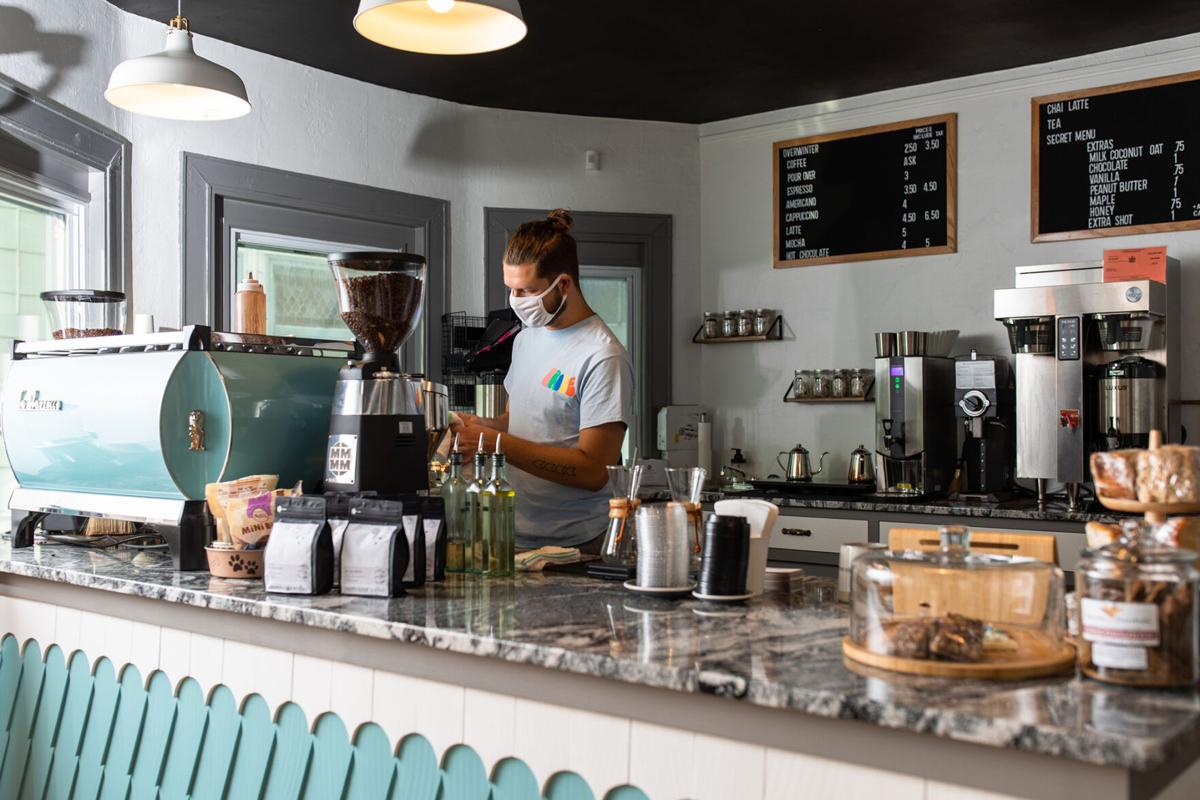 This feature is part of a shop local series inspired by It's Our Job and the mantra: Put your money where your heart is.
Buffalo Magazine is proud to support this campaign by Buffalo Niagara Partnership to keep Western New York's economy bright and vital.
---
You probably already know Buffalo's Elmwood Village as one of the region's premier shopping districts, filled with block after block of boutiques, patio dining and cafes. Elmwood has long boasted one of the city's most outstanding collections of independently owned retailers—from Talking Leaves Books to Treehouse Toys and Elmwood Pet Supplies—and the seasonal Saturday morning farmer's market along Frederick Law Olmsted's tree-lined Bidwell Parkway is among Buffalo's largest and most popular.
In recent years, Elmwood has engineered a quiet reinvention, adding a variety of new retailers to an already robust mix of neighborhood stalwarts. If you haven't experienced this classic Buffalo neighborhood recently, it's time for a revisit. Here are our three picks of newer arrivals and off-the-beaten path gems to discover on your next visit to the Elmwood Village.
Farm Shop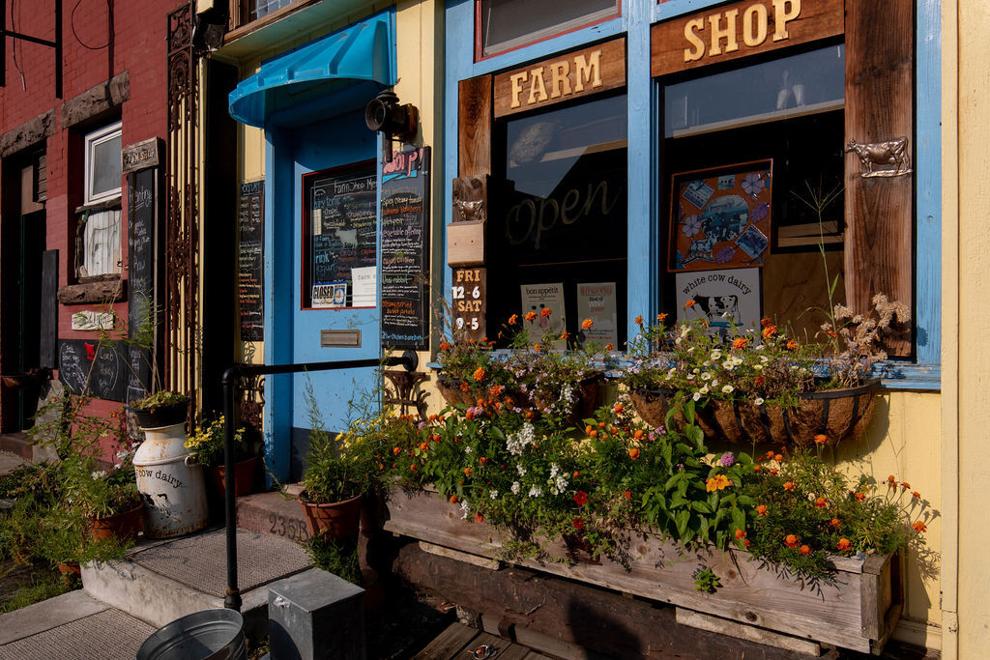 It's easy to observe the Farm Shop's modus operandi in action: "Think Small. Be Small. Stay Small." After all, the shop itself is just 12-by-15 feet; it's tucked away in a storefront a block away from the hustle and bustle of Elmwood Avenue, and only opens on Fridays and Saturdays.
By staying small, The Farm Shop has filled a gap in Western New York's food chain—selling dairy products, eggs and other goods straight from local farms to customers year-round. Shop owner Patrick Lango's family has operated a dairy farm in Western New York for more than 100 years. Products bottled on his East Otto Farm are often in coolers ready to be sold in the Elmwood Village later that same week, and he works with neighboring farms to fill the store with other locally made goods.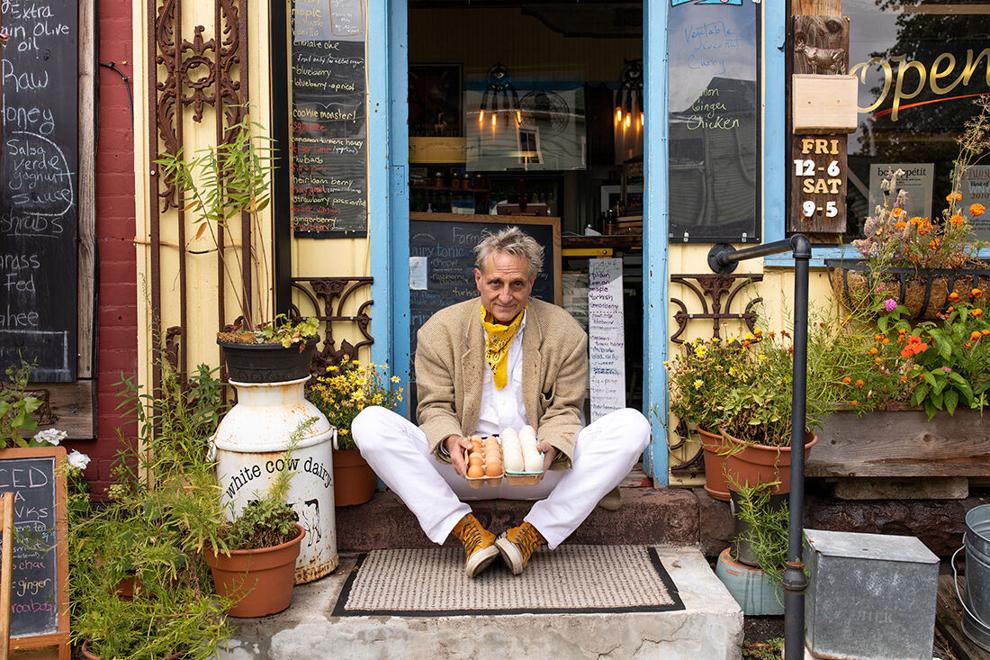 His store is a study in how many different ways milk can be prepared for sale: the White Cow Dairy line sold at the store range from more than a dozen flavors of yogurt to kefir, custard, sour cream and even a yogurt-whey beverage known as "dairy tonic." Other products for sale include a variety of scratch-made soups, pierogi and bottled jams, pickles, maple syrup and chutney. Customers line up on Ashland Avenue on Saturday mornings to purchase their weekly assortment of goods and return their glass yogurt jars in a box for cleaning and reusing, which keeps the cost of the product down.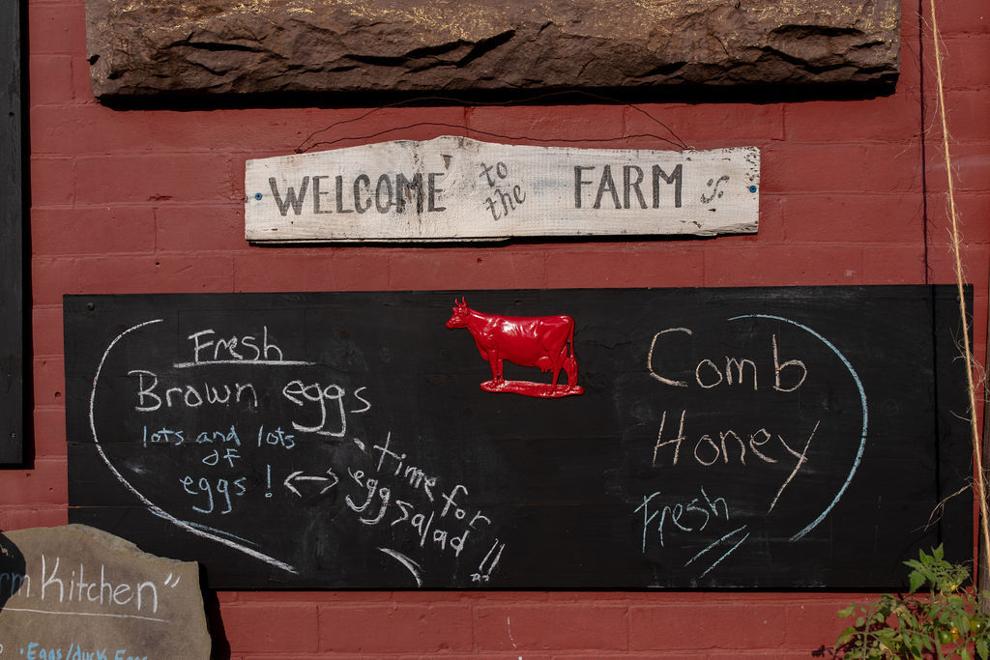 For those in the know, The Farm Shop has become appointment shopping. Lango described his store as that "one little favorite place" his customers like to tell their friends and family about.
"Our idea was to bring as much of the farm as we could to the city," Lango said. "Farming is such a dedication to a way of life. To be able to sustain it is wonderful."
Overwinter Coffee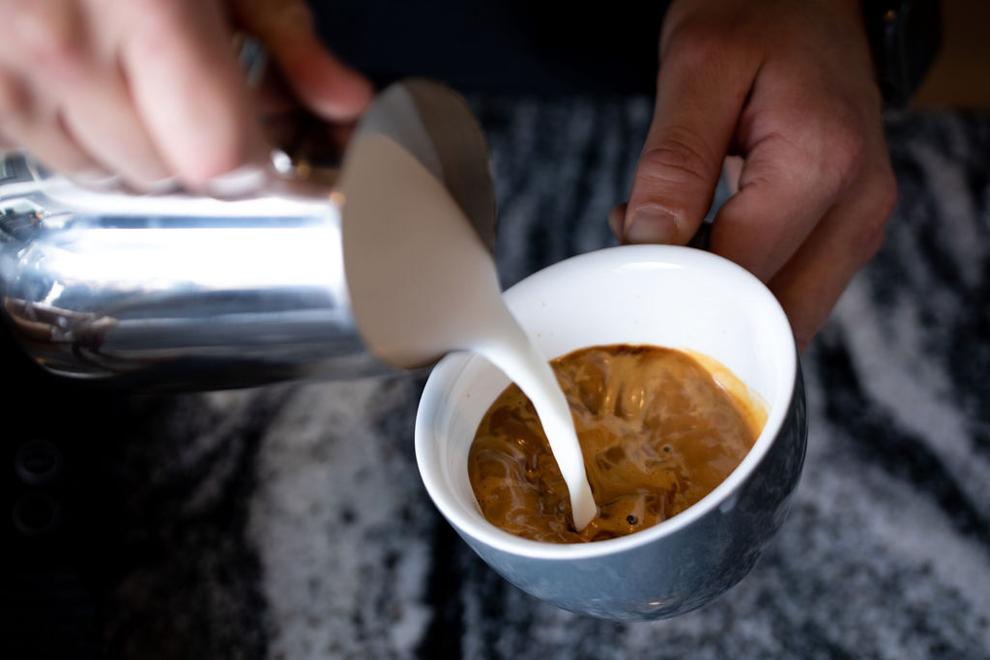 Overwinter is on a mission to rid Buffalo of generic coffee, one cup at a time.
Elmwood Avenue's newest coffee shop prides itself on sourcing beans from a half-dozen importers from all over the world and countries like Guatemala, Brazil, Uganda, Rwanda and Ethiopia. Those relationships have helped introduce Buffalo to dozens of new varieties of coffee, with five on the menu at any given time. One is always an "easy drinker"—the equivalent of a house blend at other cafes—but the rest take customers on a journey through flavor profiles they've likely never experienced before, from coffees that taste like blueberries, strawberries, grape juice and limes to "The Hidden Trail," reminiscent of s'mores. Overwinter uses its Instagram account to let customers know when a new flavor is on its way in or an old one is running out.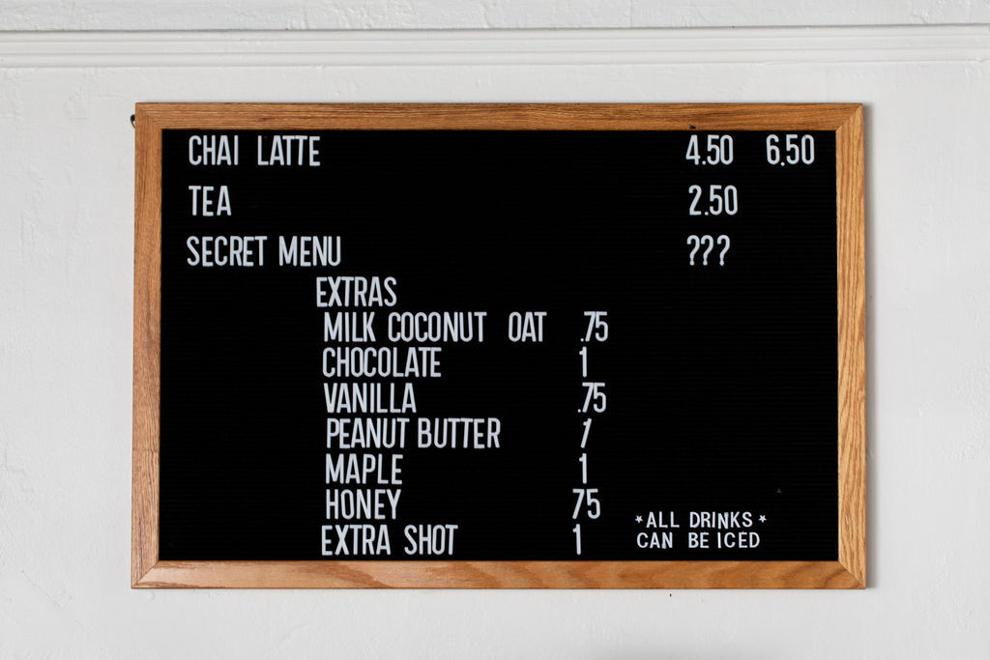 Two best friends and former roommates, Josh Halliman and Ben Trojan, started Overwinter several years ago as an online business. Trojan is a coffee aficionado, having roasted beans in his kitchen for years as a hobby before opening Overwinter with Halliman, who manages the business side of the operation. Eventually, the pair debuted a stand at the Horsefeathers Winter Market on Connecticut Street before opening their first storefront downtown in 2018 and the Elmwood location in July.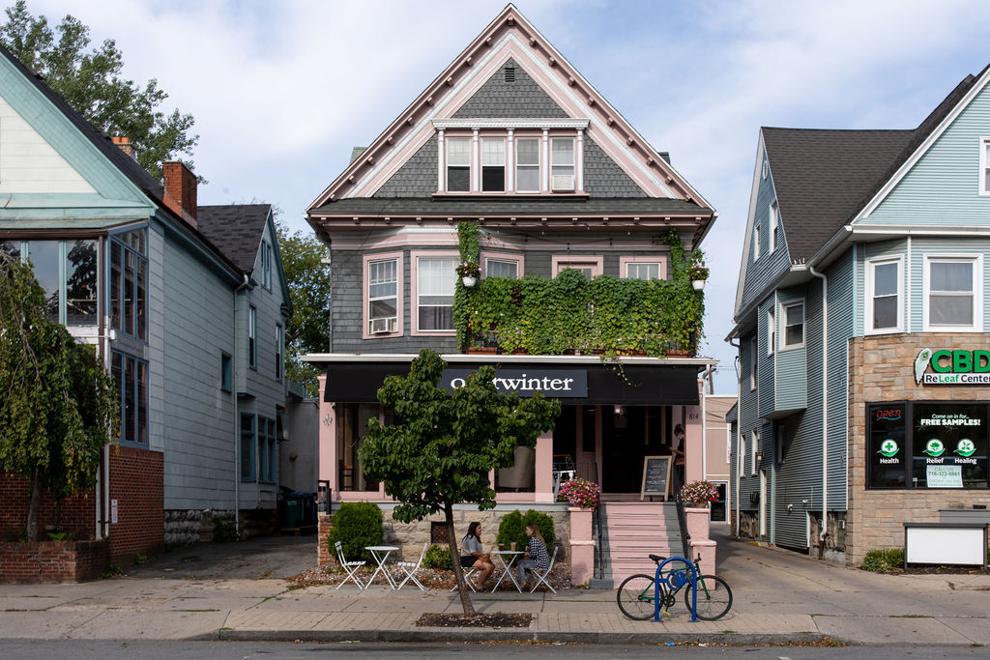 "It's taking the coffees we want to drink ourselves and sharing them with people. We want to make a connection with people," Trojan said. "We're all about sharing the coffees we love with the city we love."
The Cellar Boutique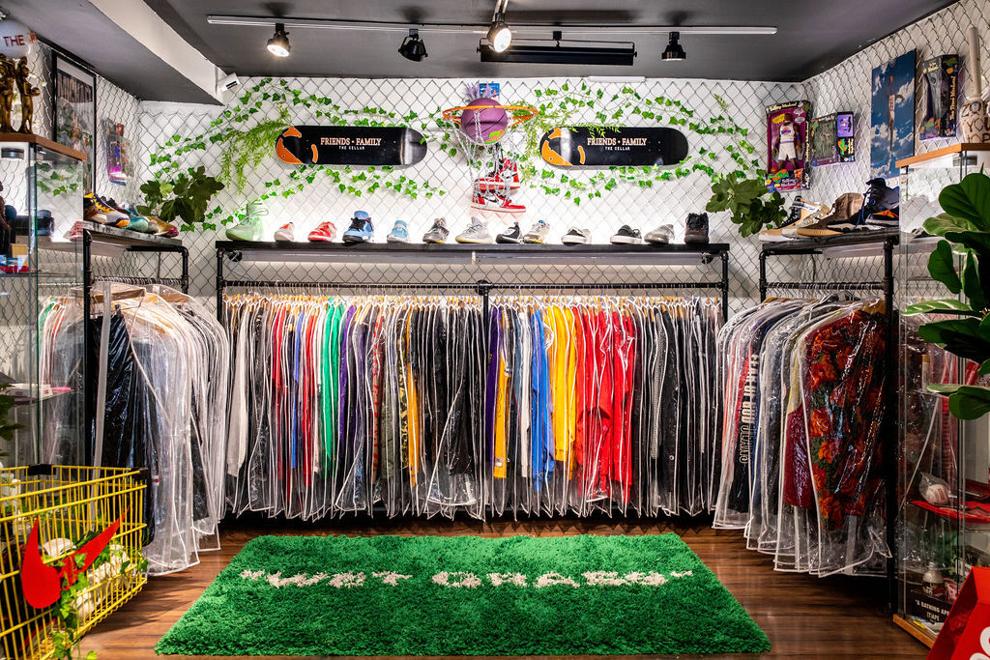 Yusef Burgos always had an affinity for Air Jordan sneakers—there's even a photo of him as a baby in 1995 wearing a pair. By the time he was a teenager, he saved up every penny he earned from Mayor Byron Brown's Summer Youth program and waited in line for hours at the Walden Galleria to purchase a pair of Retro Air Jordan 6.
"That's the last thing my parents wanted me to spend money on," Burgos said. "It was absurd to them. I just developed a love for those sneakers from a young age."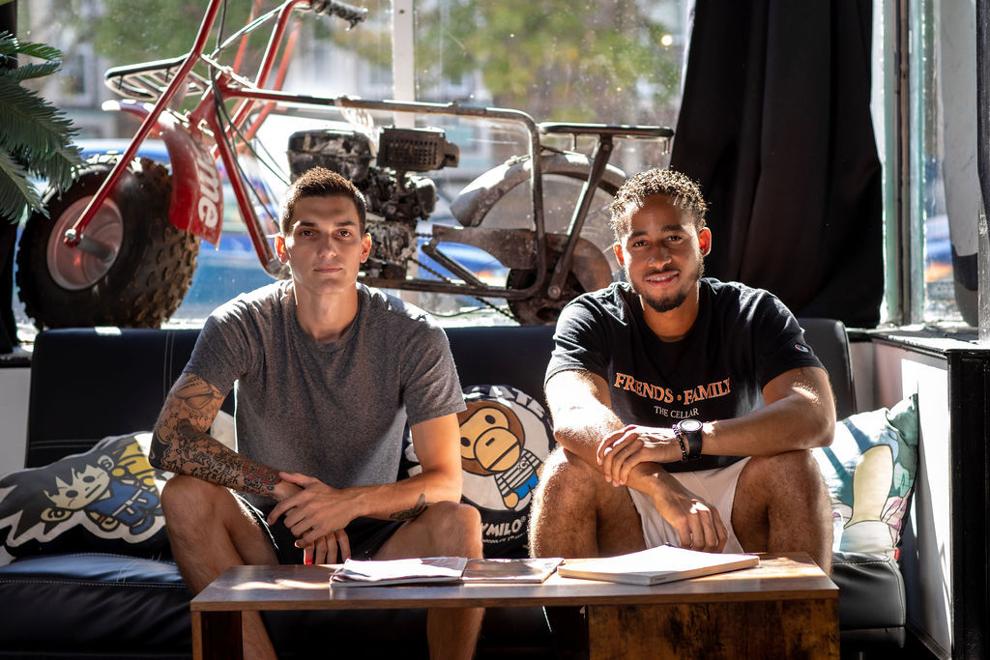 Burgos eventually turned that passion into a business, co-opening The Cellar Boutique in 2017 (after working in another sneaker store at the same location, Sole High) with his business partner Adam Kellerman. Just one step below street level, it's in a whole different world than most other Buffalo retailers for its selection and the exclusivity of its products.
The Cellar stocks Retro Air Jordans, as well as Kanye West's Adidas "Yeezy" line and 100 different kinds of premium sneakers lining its walls sourced from conventions across the United States. Every piece came to the store through buying, selling and trading with third-party customers and was vetted for authenticity by its management and staff.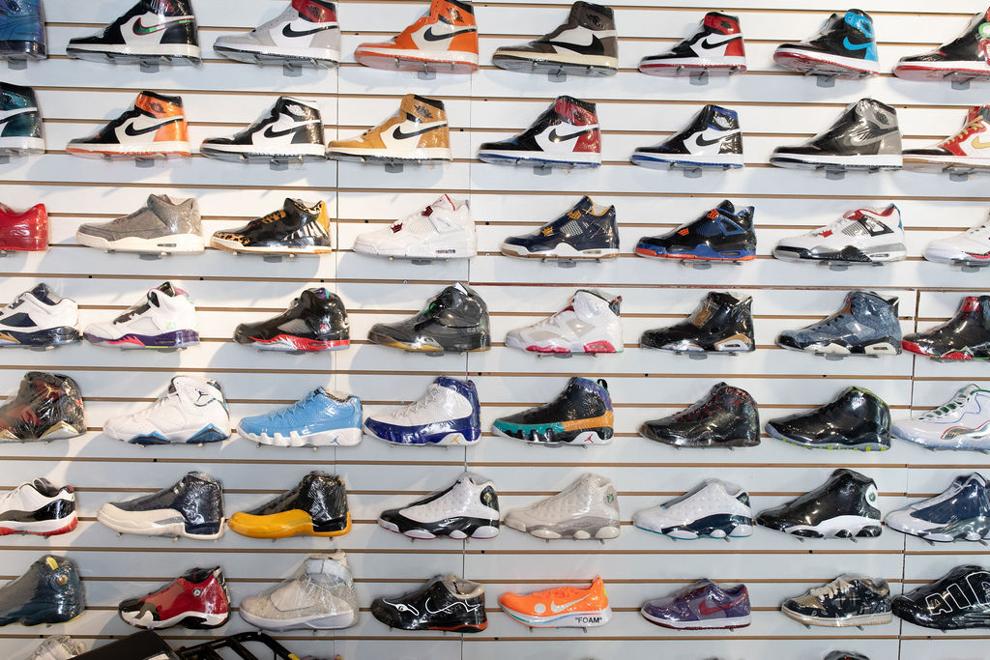 The Cellar Boutique also specializes in the Supreme line of apparel and collectibles—a rare find in Buffalo as Supreme only maintains retail outlets in a handful of cities—as well as other street gear and memorabilia. While these items can run upwards of several hundred dollars, The Cellar's trade-in policy enables customers to purchase items at more affordable prices when turning in collectible apparel of their own.
---
Plot your visit
---
This feature is part of a shop local series inspired by It's Our Job and the mantra: Put your money where your heart is.
Buffalo Magazine is proud to support this campaign by Buffalo Niagara Partnership to keep Western New York's economy bright and vital. Find updates from Elmwood Village businesses, along with many others throughout the region, in the It's Our Job: Shop Local Updates directory.