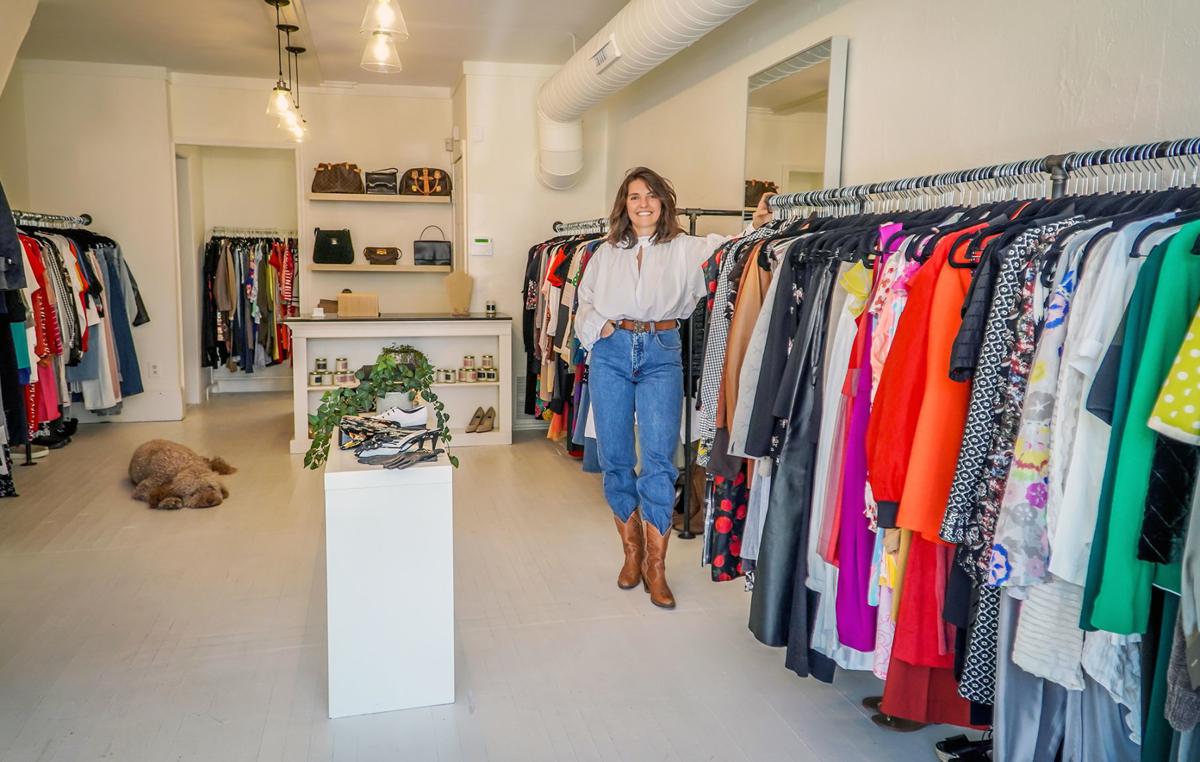 A thrifting maven talks the rush that comes with a good-quality find—and helping others experience it, too.
First fashion memory?
Having my mom drop me off at the Goodwill in Clarence with my best friend before we could even drive ourselves there. I've always loved the thrill of searching the racks and finding a piece that I love. It's calming and exciting at the same time.
Vision for your shop?
For a lot of people, shopping consignment or thrifting can be overwhelming. Combing the racks to find pieces that are high quality, in good condition and stylish is very time consuming and requires a lot of patience.
I wanted to create a shop that took that step out of the equation and make shopping second hand appealing to a larger group of people. Every piece in the store is thoughtfully selected and curated for our customers. I want women to walk into the shop and immediately feel welcomed and a sense of excitement.
Biggest misconception?
That the clothing is noticeably worn or not in great condition. This couldn't be farther from the truth!
How you spot good quality?
It definitely gets easier as time goes on, but I can usually tell by feeling the fabric, looking at the stitching and giving the piece a once-over, checking for pills, pulls or stains. I also have brands that I recognize and trust to be good quality. With the vintage pieces it's surprisingly easier because pieces were made with more attention and care before fast fashion was a thing!
Piece you didn't want to sell?
Oh, there are so many pieces that I get and fall in love with, but honestly the most rewarding part of my job is seeing a customer try on a piece that looks like it was made for them! When they come out of the dressing room to show me and look so happy and confident is the greatest thing ever. It's absolutely my favorite part of my job.
I do have a vintage Christian Dior jacket right now that I eye up daily and have tried on a few times! That'll be a hard one to let go.
Best local fashion staples?
Anyone who has survived a Buffalo winter knows a warm jacket is an absolute must. I think we will be seeing a lot of oversized trenches for the upcoming winter season, which I am excited for!
Also, who doesn't love some good vintage Bills gear?! My Cuzin Vintage is a great place to go for that.
Last word:
We are so lucky to live in such a close-knit community where everyone is so supportive and just wants to help however they can. After living in a few other cities, I can say with confidence there is really no place like Buffalo!
Be the first to know
Get local news delivered to your inbox!