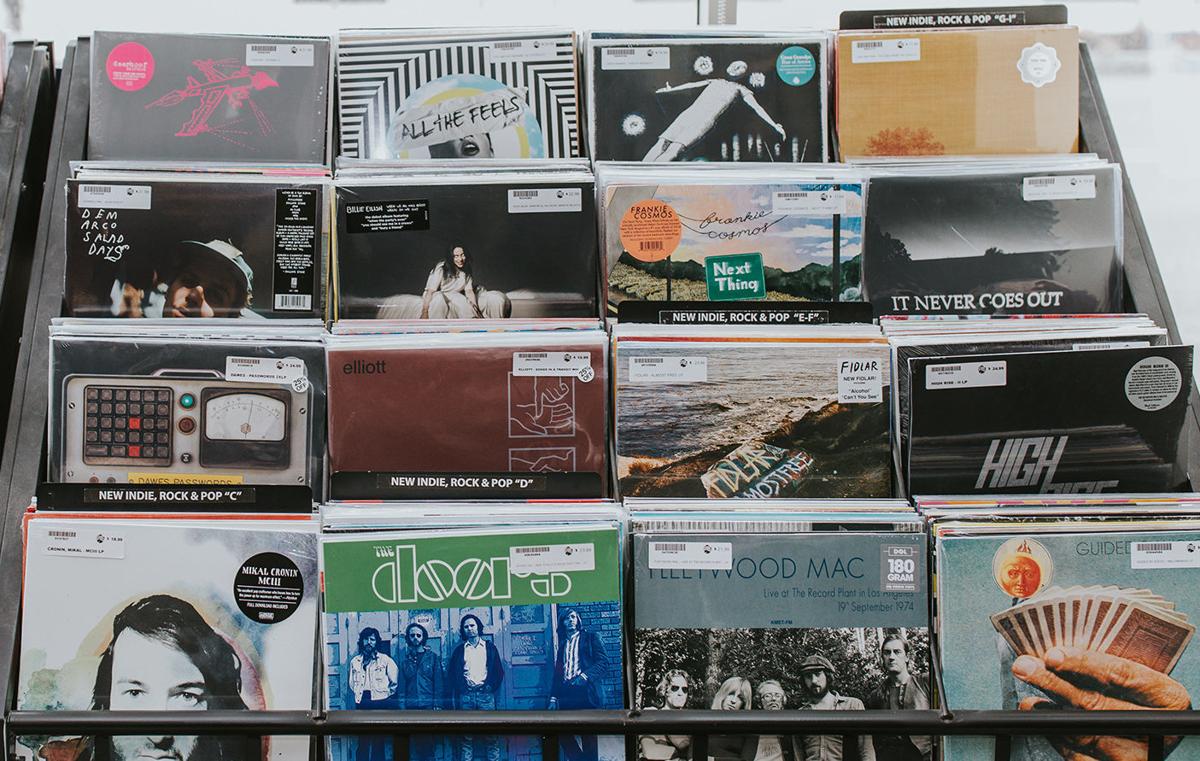 Editor note: This story appeared in our April issue. Since it went to print, Record Store Day was postponed to June 20 due to COVID-19.
This year's Record Store Day (June 20) has something extra special to celebrate. For the first time since 1986, vinyl records have outsold compact discs. Finally, an industry the millennial generation won't be accused of killing.
But really, no one generation is responsible for this spike. Buying and listening to vinyl records appeals to different people for different reasons.
"I like the ritual of it. The act of taking it out and putting it on the turntable. You're actively listening to it versus putting a playlist on in the background," said Brendan O'Connor of Black Dots, a record store in Buffalo.
I'm in full agreement with Brendan's usage. Shopping at a local record shop can have religious, solemn rhythms. As you pluck through stacks of vinyl for the forgotten B-side or Next Big Thing, there's a certain rush. Will it be waiting there for you?
"When buying vinyl, you get this physical thrill of the hunt. It's rewarding to find and hear something after searching for it," added Margaret Storms of Record Archive in Rochester.
And if successful, you leave with something real.
"For music I love, I want to be able to own it in its original form, which is usually on vinyl. I love the tangible aspect of it. I want to hold it my hands," said Phil Machemer of Revolver Records in Buffalo.
This is when things get even more ceremonious. You take your haul home. You look at album artwork. You read the liner notes. You place the record on the platter. You drop the needle. You hear the crackle, then the first note.
Maybe the experience is even transcendent?
"When I listen to vinyl, it reminds me of where I was when the song came out. It instantly brings me back to another time and place," said Joe Igielinski of Hi-Fi Hits in Williamsville.
But you haven't transcended to anywhere: you're still in the room. Someone has to flip the record over after all. Listening to records is an activity that calls your own bluff. Skipping songs is cumbersome and the silence you'll hear if you've forgotten to turn the record over halfway through is damning.
For an experience that can be so untethered from the space-time continuum, you still more than likely will listen from front-to-back.
What sounds will you fill the room with? Billie Holiday? Billy Joel? Billie Eilish? It's up to you. But may I suggest a few fine shops whose passion for the medium has been stuck in my head for weeks, all with special Record Store Day (RSD) happenings.
5221 Main Street, Williamsville
The vibe: If you frequented local Record Theatres, the wraparound layout will feel familiar. Owner Joe Igielinski was a longtime employee and mirrored the overall organization in his shop. Plus, many of the bins and shelves were purchased from the chain. Everything is in alphabetical order, regardless of genre.
"Johnny Cash, Ray Charles and Cheap Trick are right next to each other and it's all great music. Why should someone listen to one and not the other," explained Igielinski.
The shop also offers a large selection of CDs, posters, t-shirts and other novelty items. There's a small bar in the back with beer and wine for purchase.
The specialty: New and used vinyl with an emphasis on the 1960s to the present. You'll also notice a sweet spot for garage rock and rockabilly, a favorite of Igielinski's.
A high note: There's an Iron Maiden pinball machine and Gene Simmons' Money Bag soda. Added fun for those fandoms.
RSD happenings: Special releases, live music and raffles.
368 Grant Street, Buffalo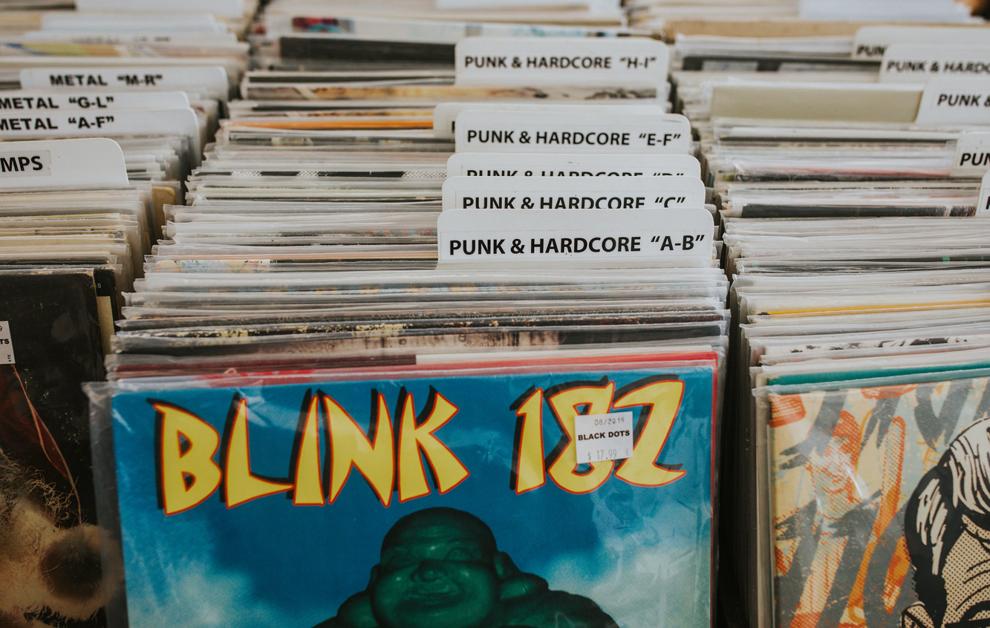 The vibe: What once started as a modest basement operation is now on its second storefront on Grant Street, but that doesn't mean the shop has lost its dark underbelly feeling. Vinyl is organized by genre, then alphabetical order.
The specialty: A proud emphasis on their punk, hardcore and metal selection. Other big sections include indie, alternative and hip hop.
"We will take records that are in rougher condition and price it lower. Because we find that sometimes people just like to have the record over it sounding perfect and just play it casually," said O'Connor.
The shop also offers new and used DVDs with entire rows dedicated to "weirder stuff like gore, horror, arthouse and cult movies." Plus, speaker parts and repairs.
A full-service bar is located in the back with themed nights every day of the week, including jazz and country. The shop is open late too—weekdays until 10 p.m. and weekends until midnight.
A high note: The owners sneak in color commentary on some of the price stickers. During my visit, I spotted "good $*it!" and "awesome shape!"—notes which help shoppers find their diamonds in the ruff.
RSD happenings: Special releases, live music, discounts on non-RSD inventory and drink specials. The shop hopes to have a special RSD keg from Dogfish Head Brewery for the day too.
831 Elmwood Ave. & 1451 Hertel Ave., Buffalo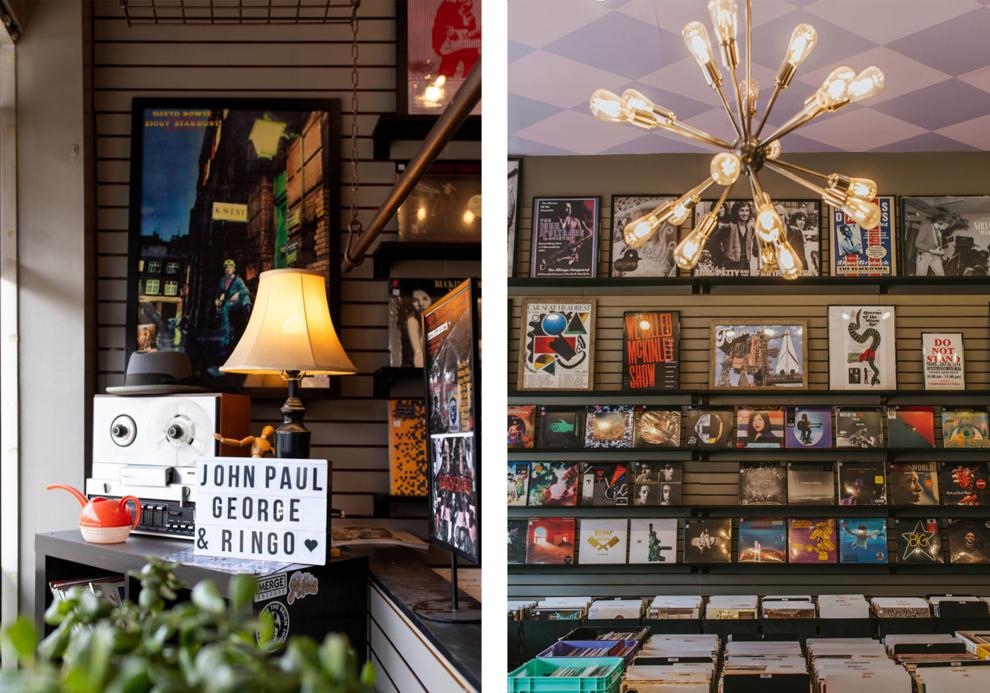 The vibe: With two shops anchoring separate Buffalo neighborhoods, each perfectly reflects the streets they are on. The flagship Hertel store is organized by genre, then alphabetical order. The Elmwood store is more of the same, except that all new records are downstairs and all used vinyl is located upstairs.
The specialty: With inventory across two shops, Revolver Records has a little bit of everything.
"We try not to have a snobby record store vibe. Anyone could come in with any tastes and they won't feel bad for buying it," said Machemer.
The high note: The "new" bins in both new and used vinyl sections are updated every Friday with plenty of hidden treasures. Check Facebook for some of the weekly highlights.
RSD happenings: Special releases, live music, food trucks and giveaways.
33 1/3 Rockwood Street, Rochester
The vibe: When you enter, you won't be able to see the full scope of the inventory until you round the corner. But when you do, it's truly eye-opening. The massive room is filled with high shelves of vinyl, so much so that there will be several tall library ladders in use during your visit.
The specialty: With over a quarter of a million records in stock, Record Archive just may have what you're looking for. While the most shelf space is used for vinyl, the store also offers CDs, cassettes, 8-tracks, DVDs, blu-rays, VHS tapes and LaserDiscs. Plus, loads and loads of novelty items. Everything is organized by genre, then alphabetical order.
The high note: After you've exhausted every aisle of vinyl, you may finally notice a tucked away lounge with a full bar. It was allegedly there the whole time, but you'll still feel special for discovering it. Live music is offered at least three times a week.
"You can walk out with a new outfit, sound system, bacon-shaped band-aids, a belly full of craft beer and that post-show glow of seeing great live music. We always want it to be a fun and memorable time when you're here," said Storms.
RSD happenings: New releases, live music, food trucks, giveaways and custom printed t-shirts. The shop also hopes to offer a collaborative beer release from a local brewery.
In-the-know hints for Record Store Day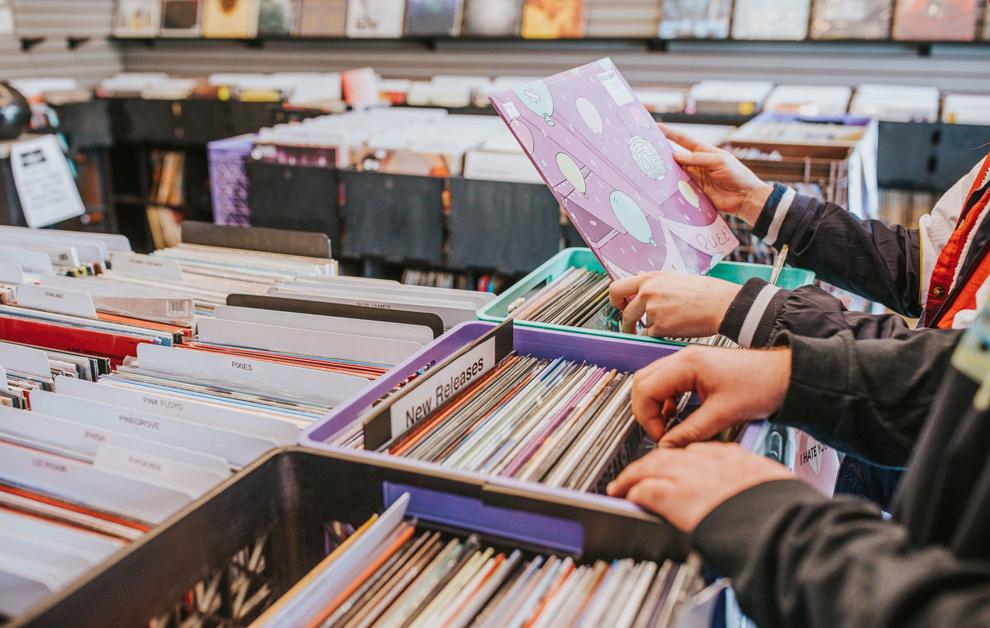 Whether you're a casual listener or a careful curator, Record Store Day is a great opportunity to bolster your collection while supporting independent record stores. Like any shopping event, a little strategy goes a long way. Here are some tips from local shop owners:
By the time you read this, RecordStore.com will likely have posted a complete list of special releases for this year's celebration. You should start by making a list of what records you'd be most interested in purchasing. Next, check with your favorite record shop(s) and make sure they plan on carrying your top picks. Many shops even poll customers on social media before they place their orders. Be on the lookout for those opportunities to advocate for your favorites.
It's also helpful to pay a visit to the record shop in the weeks before to get an idea of where new releases will be situated so you can make your way there first.
Early Bird Gets the Tunes
Crowds are part of the RSD experience. If you want the best chance to get your wish list checked off, it's suggested you get to the shop when it opens (likely 8 a.m.). You should expect to wait in a line for most of the day, as shops usually let customers enter in small increments as to not violate fire code.
The way RSD works is each shop requests a certain amount of each release, but there are no guarantees in how much it will actually end up with. So come with a list, but be flexible. You may not get every record you wanted but you will probably discover something new when digging in the bin.