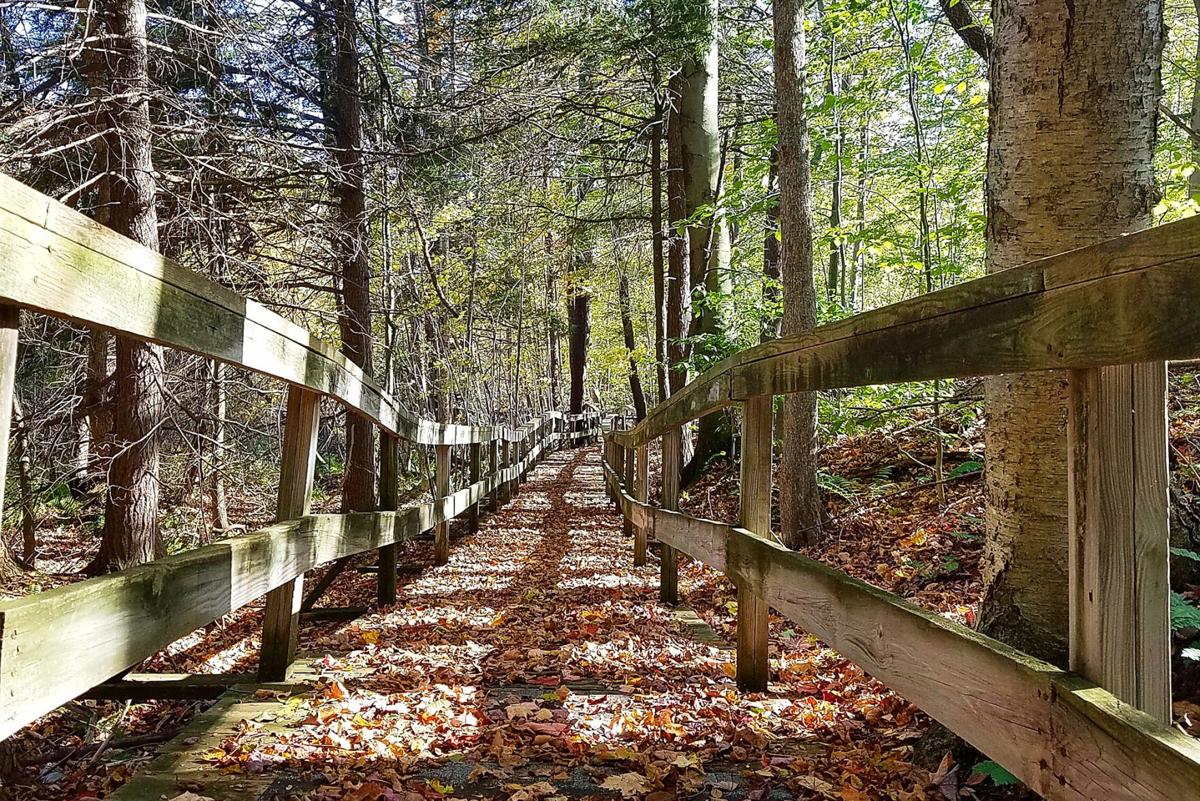 The season of spending as much time as possible outdoors is finally upon us. Last summer, Letchworth State Park shut down multiple days after hitting maximum capacity. Delaware Park is packed almost every day, with coveted perches occupied by the early morning hours.
Finding a fresh perspective for alfresco adventures—new scenery for your walk, a new nature trail to hike, or a new destination for a bike ride—isn't always easy. If you're ready to step outside your pandemic routine (and aren't we all by now?), here are a few outdoor spots you might not have explored yet.
Golden Hill State Park
9691 Lower Lake Road, Barker
Overlooking Lake Ontario, this oft-overlooked state park features the landmark Thirty Mile Lighthouse, formerly used by the Coast Guard. Set on more than 500 acres of shoreline, there's almost no limit to what you can do here during the summer, from camping to disc golf. (In the winter, there's five miles of snowmobile and snowshoeing trails.)
Turning Point Park Trail
260 Boxart St., Rochester
This Rochester waterfront boardwalk and trail won the American Public Works Association's "Transportation Project of the Year" Award in 2008—and for good reason. The trail consists of three main sections: a 2,968-foot land-based trail that repurposes an old railroad bed to bring you along the Genesee River's edge; a 3,572-foot bridge over the Genesee River Turning Basin; and a 3,406-foot trail that eventually connects to the Genesee Riverway Trail.
Perfect for both hiking and biking, the beautiful river views and trails through wooded areas has something for everyone. Dogs are allowed but must be leashed.
Holley Canal Falls
1 Holley Falls Park Road, Holley
This man-made waterfall was created when the Erie Canal was widened in the early 20th century. The 35-foot sandstone cliff the water flows down is visible from your car, or you can get a closer look and sit at one of the picnic tables nearby. It's an ideal destination for long-haul cyclists via the Erie Canalway Trail, which runs for miles in either direction. Best to visit this landmark from April to November, prior to the canal being drained for the winter.
Clyde L. Burmaster (Bond Lake) Park
2571 Lower Mountain Road, Ransomville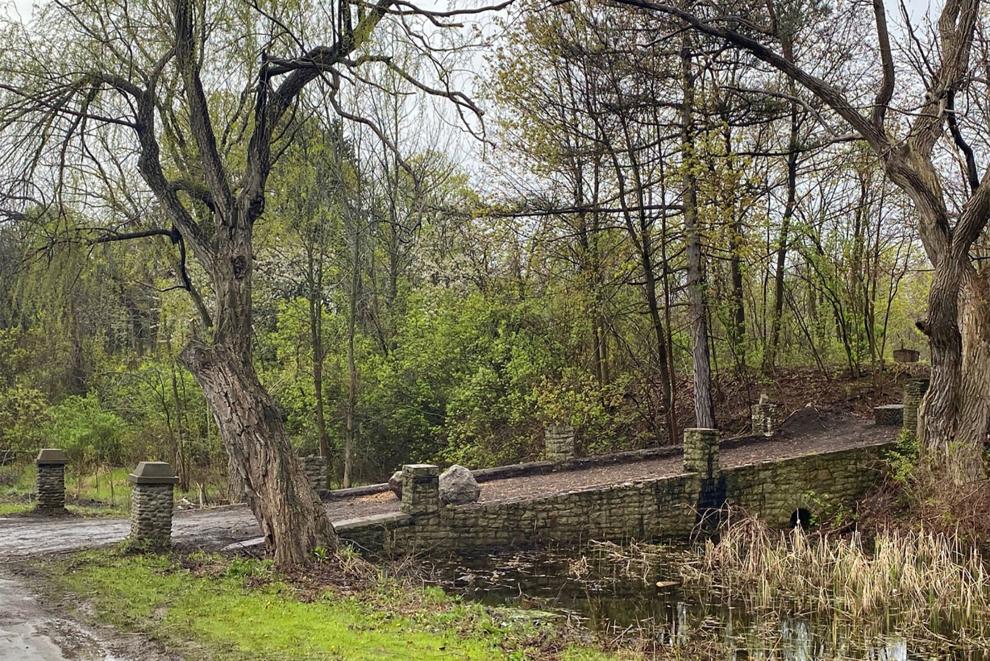 Find five lakes on 551 acres situated right in the heart of Niagara County on the escarpment. Thirteen miles of trails are open for whatever you desire, from biking in summer to cross-country skiing in the winter. Try out their new 18-hole disc golf course.
The Lillibridge Property
1974 Lillibridge Road, Portville
This peaceful sanctuary has over six miles of trails and 188 acres of old-growth forests, including one handicapped accessible trail. It is also home to a rare New York State champion tupelo tree, aged at over 500 years old!
Beaver Meadow Audubon Center
1610 Welch Road, North Java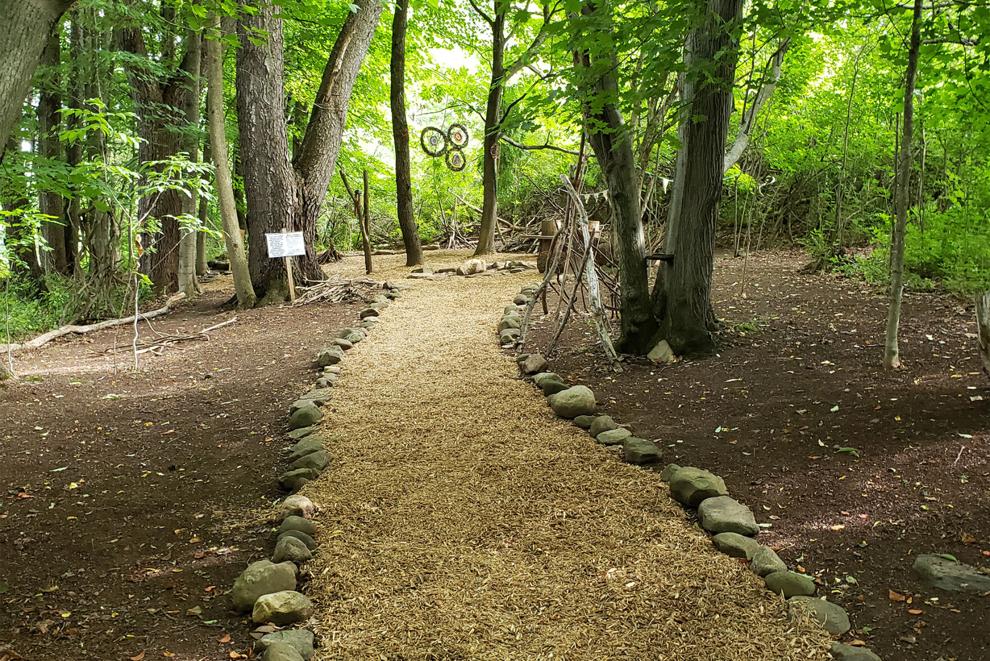 No surprise, this 324-acre nature preserve is home to a beaver meadow, ponds, wetlands with a boardwalk trail, wooded uplands, meadows, a hawk watch, an arboretum and eight miles of marked trails.
There's even a nature play area that kids will love, with fairy gardens and a walk-in "willow hut." A private cabin is also available for rentals if you're looking for an overnight getaway.
The center hosts themed public programs walks every month for all ages, from owl prowls to springtime frog walks. Trails are open to the public every day from sunrise to sunset. No dogs are allowed.
Braddock Bay Park
199 E. Manitou Road, Rochester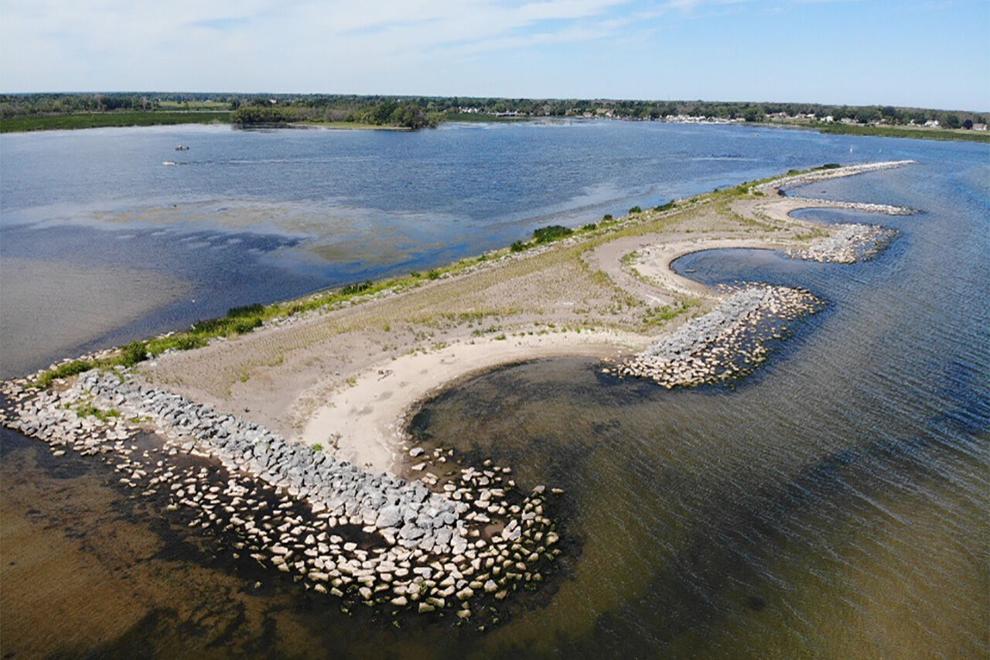 The wetlands are being protected from erosion and there's restoration efforts to improve habitat diversity. The park is renowned for its birdwatching, with raptors and other species congregating there during their spring migration. There's multiple nature trails, a boardwalk to the bay, playground, observation area plus a handicapped-accessible canoe and kayak launch.
Creation Walk Nature Trail
1400 Two Rod Road, Marilla
Owned by the First Baptist Church of Marilla, this trail runs along a creek and takes you through 59 acres of woods. The 1 ¼-mile trail has verses of scripture posted on some of the trees to inspire your walk. No bikes are allowed on the trail, which is open from dawn to dusk.
Pfeiffer Nature Center
14 S. Main Street, Portville
Located in the heart of the Enchanted Mountains in Cattaraugus County, the Pfeiffer Nature Center has two properties with old-growth forests, creeks and wetlands to wander through. Both properties are open dawn to dusk year-round, though the Eshelman property closes for hunting season from October through December. Unguided activities are not permitted after dark.
The Eshleman Property
1420 Yubadam Road, Portville
Birders rejoice! Migration events are a sight to behold here. With over four miles of trails and 488 acres of wetlands and secondary-growth forests, you can spend a whole day here surrounded by nature.
Genesee Valley Conservancy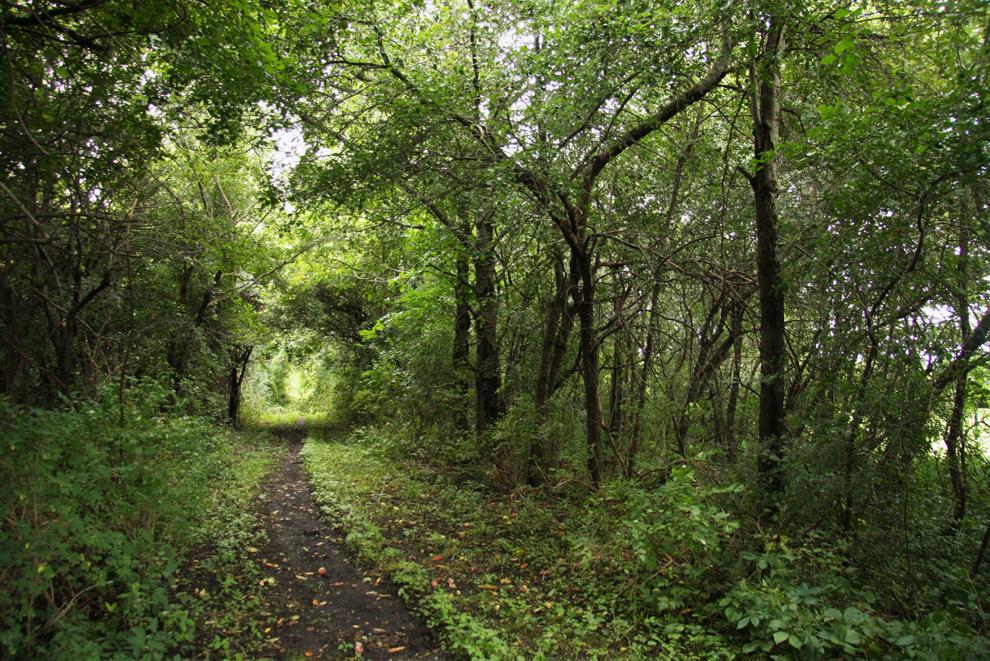 Along with seven miles of public trails, the Genesee Valley Conservancy protects over 20,000 acres across Central New York. The below sites are all open from sunrise to sundown.
No exact address, refer to the map on their website for exact location.
This former railroad bed built in the 1840s used to connect Rochester and the Village of Nunda and is now a three-mile hiking and equestrian-friendly trail.
Indian Fort Nature Preserve
3432 Jones Bridge Road, Geneseo
With a waterfall, hiking trails and access to the Genesee River, this preserve is listed on the National Register of Historic Places and the site of Onon:dowa'ga:' palisades built by the Seneca Nation of Indians. An idyllic spot for fishing, boating and hiking.
Parking: 8 Cavalry Drive, Geneseo
Walk-in Trail: 213 Lima Road, Geneseo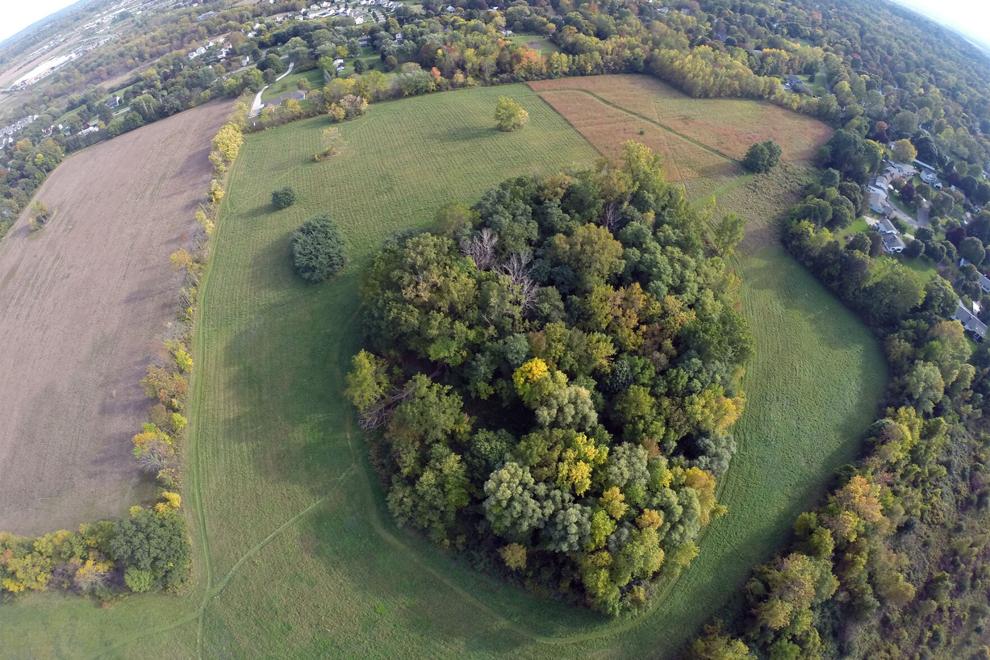 Although not an actual island, the 40-acre forest and grassland will make you feel like you are on one. This is managed specifically for birds and has hiking trails and wetlands to explore.
Mill Creek Nature Preserve
10651 State Route 21, Wayland
Named for the two branches of creek that cross the site, Mill Creek Nature Preserve is a trout habitat. Watch the trout swim, hike on the trails and take a break from the sun in the hemlock forest.