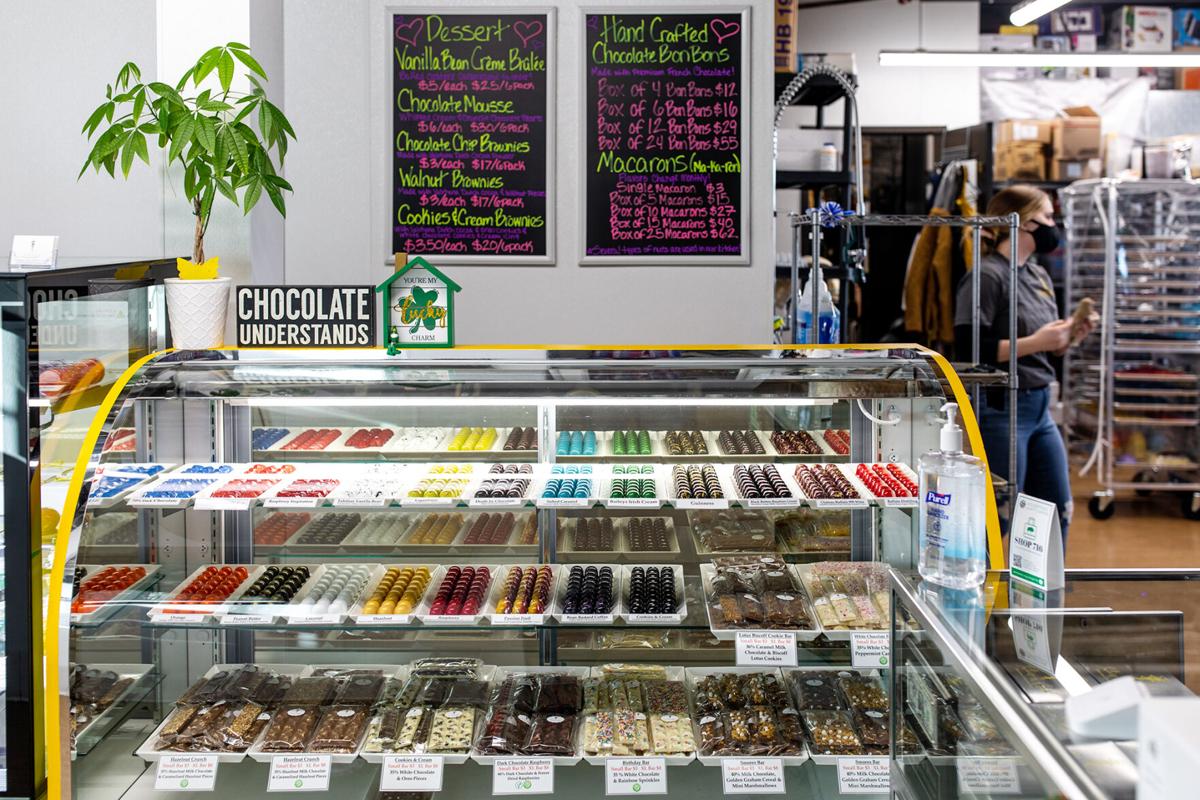 As far as neighbors go, it doesn't get much better than the residents of 27 and 37 Chandler Street in Black Rock.
Because what once was a pair of industrial warehouses is now home to 10+ culinary businesses. It's what developer Rocco Termini envisioned when he bought the buildings in 2017. A foodie hub that provides professional kitchen space to small business owners looking to launch their innovative projects right here in Buffalo.
From BBQ to bonbons, the halls of 27 and 37 Chandler Street have it all. Read about them—then go taste your way through the place during open retail hours.
The Bloom & Rose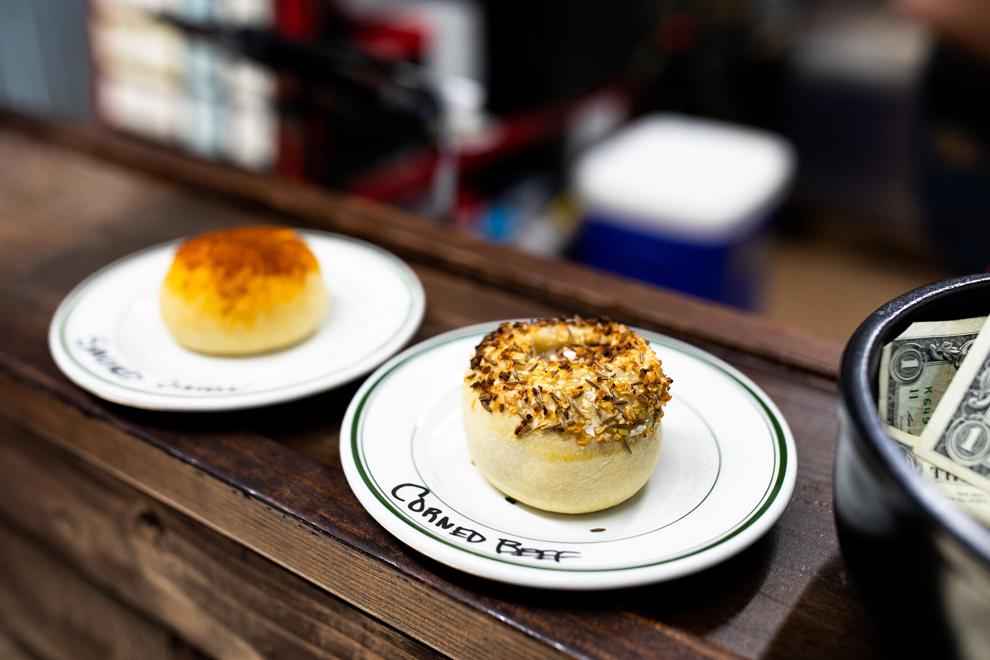 A "vaguely traditional and weirdly delicious" Jewish deli specializing in knishes. In the simplest terms, a knish is a pastry with a filling that gets baked. It's what The Bloom & Rose does with the pastry and filling that makes it so special.
From Traditional (filled with potato and topped with their own Everything Bagel spice) to Stuffed Banana Pepper to Smores, they take an old Jewish street vendor favorite and infuse their fresh take on it.
The must-try: The Spinach and Feta, which is inspired by Greek spanakopita.
The Sweet Whisk
After years in the restaurant business, Amanda Page and her partner took pastry and chocolate classes while vacationing in France. It's what ultimately inspired them to start their own chocolate shop.
The Sweet Whisk Chocolate and Pastry Boutique offers small batch, handcrafted desserts with serious sophistication. The case is often filled with hot chocolate bombs, macarons, chocolate bars and their signature bonbons. If you taste the Parisian influence in every bite, you're right. All of the chocolate is sourced from Valrhona, a premium French manufacturer.
The must-try: Bonbons, of course! For a fun Buffalo twist, order the Loganberry or Krupnik flavors.
Waxlight Bar a Vin
A modern, wine-focused restaurant led by a team of owner-operator sommeliers and chefs who execute every aspect of the dining experience. There are no servers, bartenders or cooks outside of that core team. You will always have an owner taking care of you.
The ever-changing menu can be described as New American, but leaning French with a wide selection of spirits.
The must-try: Because of how often the menu changes, it's hard to point to one single item. It's definitely a place that enjoys hearing your likes and dislikes and curating an experience specific to just you. But as far as cocktails go, you can't go wrong with the Daisy: A gin blend with a salted lime cordial and lime slice.
Flat 12 Mushroom
It started as an experiment. Robert Gianadda and his wife bought a mushroom kit online and weeks later had their first flush of oyster mushrooms. From there, they expanded their production and tried different mushroom variations. You can now purchase them in endless forms, including: dried mushrooms, mushroom broth, lion's mane mushroom coffee, mushroom compound cream cheese, mushroom pastries, mushroom pizza logs and mushroom based cook-at-home kits.  
The must-try: The mushroom risotto and cream of mushroom cook-at-home kits are a great way of getting used to cooking with mushrooms.
Buffalo Cake Pops
Owner Rosalie Caruso loves baking but she loves decorating even more. It's why she took to cake pops: It allowed her to spend less time taking cakes in and out of the oven and more time creating. Caruso's done unicorns, butter lambs, Baby Yoda and even Gene Simmons in intricate detail. You almost feel bad eating them…almost!
The must-try: Cake Pop Sampler Pack. These are cake pops without any sticks. It'll give you the opportunity to try a variety of flavors.
Nikki's Chocolates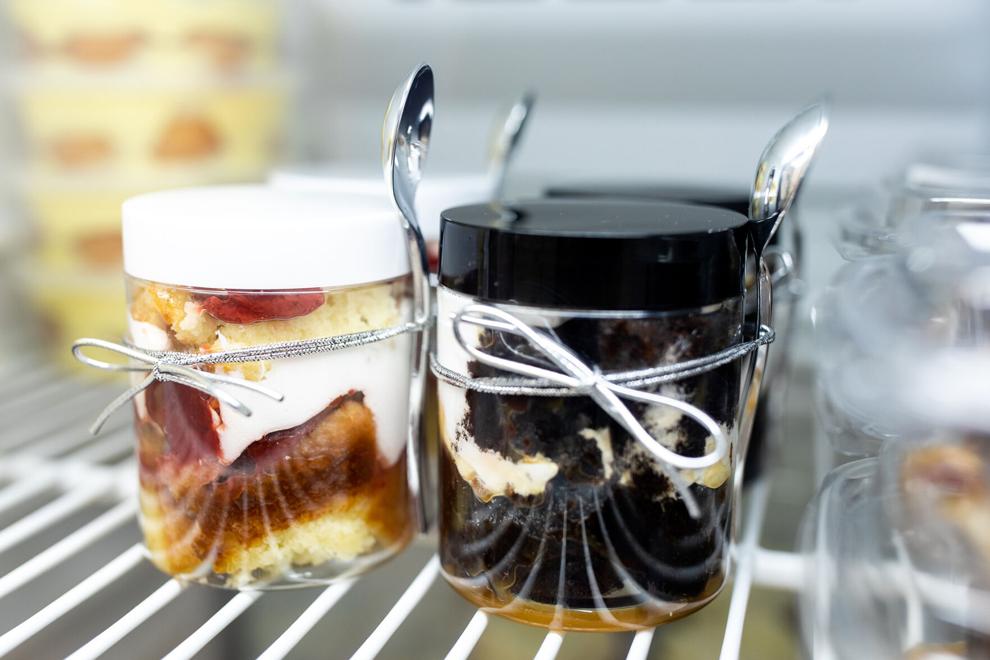 Jannell Eason learned everything she knows about baking from her mother and everything she knows about chocolate from her mother-in-law. It's why her sweet shop, Nikki's Chocolates, is all about delivering that delicious homemade taste at bakery-quality standards. Eason's beautiful custom cupcakes, cakes and cookies are often the center of family celebrations, while her trifles offer something completely different to the local baking scene.
The must-try: The banana pudding trifle, which Eason puts in a charming mason jar with a miniature spoon attached for instant consumption.
Pacific Cloud Seafoods
Started by Rochester native Ryan Horwath, Pacific Cloud Seafoods is a fisherman-owned company that believes in sustainably caught seafood. It's always a seasonably-appropriate selection based on what the ocean is actually providing, instead of trying to keep up with unreasonable market trends.
The must-try: This will change with the ocean, but the day-boat sea scallops are a good place to start.
Southern Junction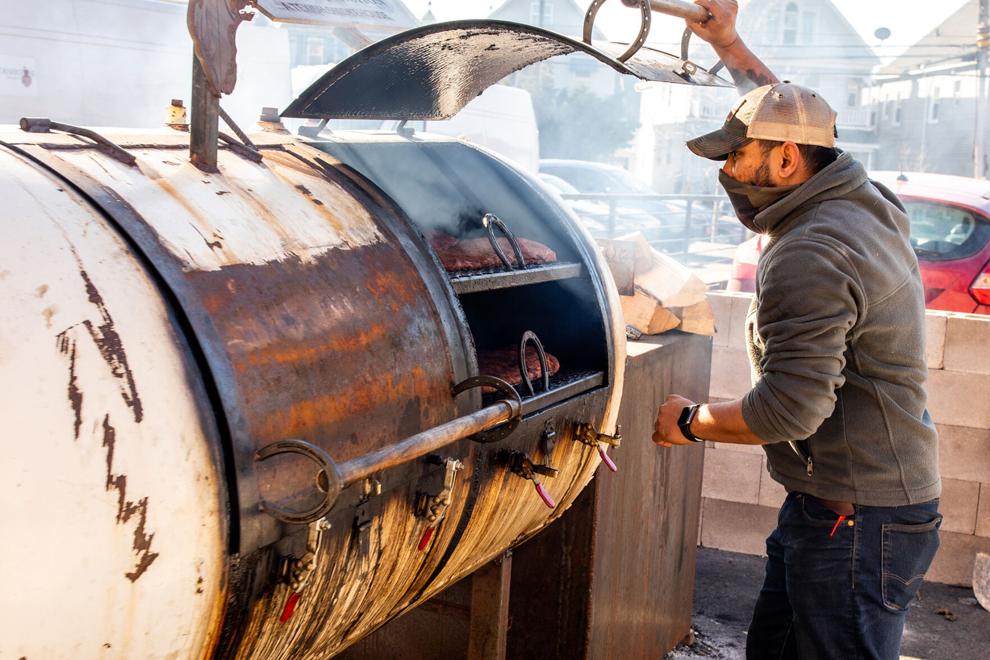 A "Texish" Smokehouse owned by Ryan Fernandez, who was born and raised in India until moving to Texas and eventually Buffalo. It's traditional Texas cooking (brisket, ribs and sausage) with South Indian flavors and other creative twists and turns—like the Buffalo Twinkie.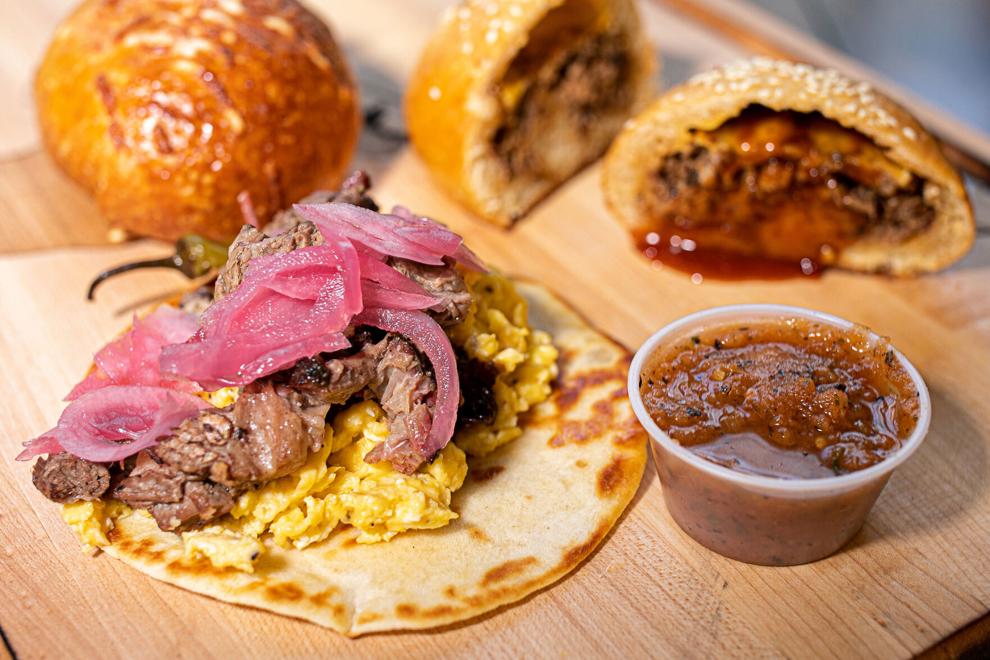 The must-try: To get the full effect, you've got to commit. The smokey tikka (pulled chicken thigh marinated with yogurt and spices, smoked Texas style) and pair it with sliced brisket, biriyani rice and BBQ beans. Don't worry, cornbread comes with every meat ordered.  
Herb N' Garden
Herb N' Garden is in the process of building a controlled environment, hydroponic greenhouse in Grand Island for year-round vegetable production for the greater Buffalo market. In the meantime, they are creating made-to-order, farm-to-table flatbreads, pizza, stuffed breads, pickles and salads with ingredients from local New York State producers.
The must-try: Wake'n Bacon Breakfast Flatbread. It's over easy eggs, candied bacon, home fries, homemade onion jam and sriracha ketchup. And for dessert, the Swedish Pistachio Cardamom Buns.
Built Without Guilt
As part of a New Year's healthy eating challenge, Shana Maldonado was meal prepping for a few friends looking to stay on track with their goals. Word eventually got out about Maldonado's skills and the high demand led to Built Without Guilt. It's a meal plan service featuring a weekly menu with healthy ingredients that pack a flavor punch for food lovers seeking nourishing options to fuel for their bodies and fit in with their busy schedules.
The must-try: The fiesta bowls, which are offered in Pineapple Habanero Chicken or Picadillo Beef alongside zesty lime broccoli slaw and Spanish rice.