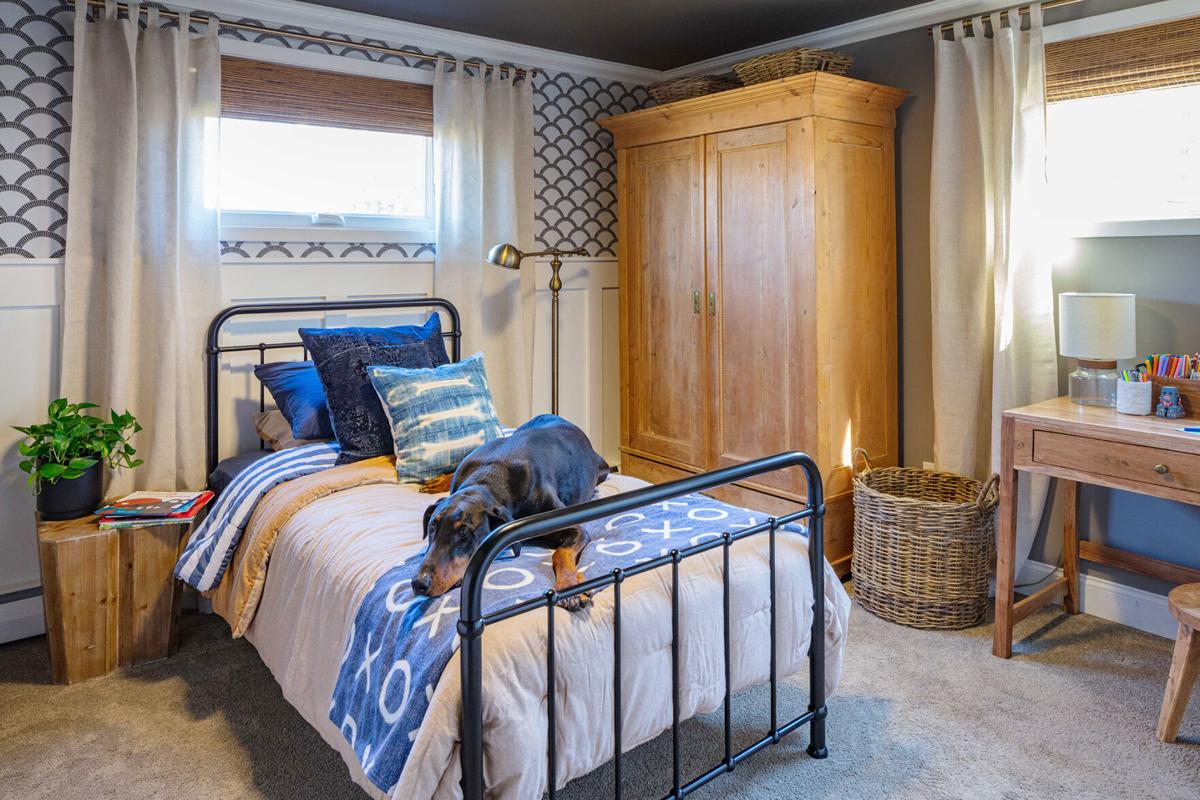 Step foot into Sara Spoth's home and you get the sense that although she and her husband, Jeff, are proud parents to 5-year-old Beckett, these are two individuals still joyfully in touch with their identities outside of parenthood.
That is, the East Amherst home wears its balance well. The common areas were clearly outfitted by someone with taste—Sara owns event styling boutique Beck & Forth Co.—but not so refined that you'd worry about little hands making a mess.
Take the linen baskets that fit comfortably underneath the thrifted church pew sitting in the living room.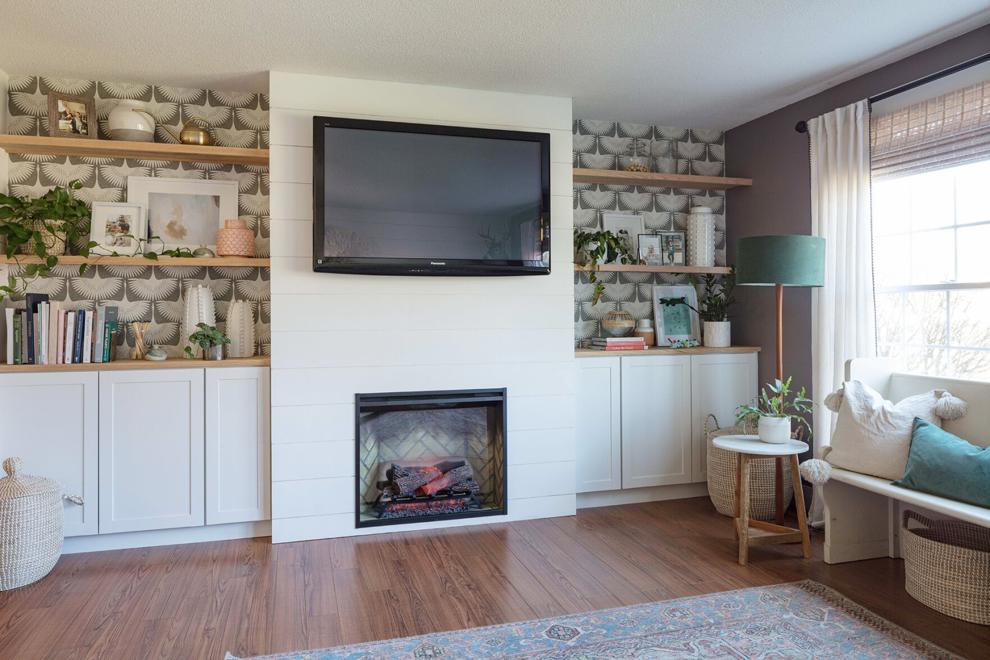 "Beckett doesn't have a separate playroom, so the entire house is kind of fair game for him, and we need a quick and easy way to clean up his toys," Sara says. The built-in cabinets in the living room are yet another multifunctional piece.
This house was their first, purchased by the couple 10 years ago.
"It's a duplex, and we completely gutted it, top to bottom," she says. "We lived downstairs while we were renovating…no floors, no kitchen, no drywall."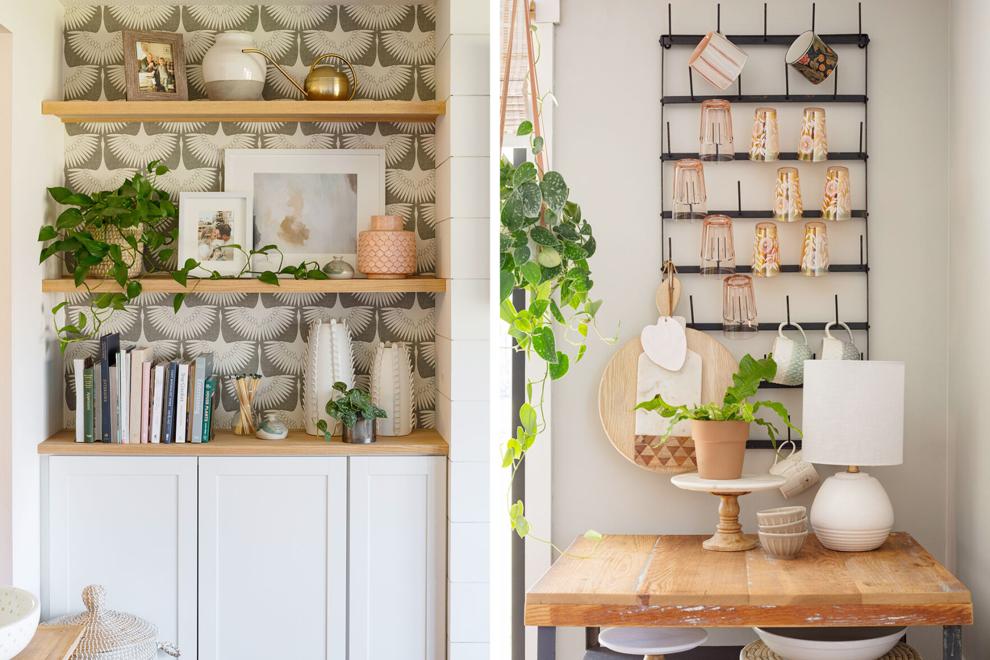 Going even further back, Sara has always taken pride in her ability to breathe new life into a space. Admittedly, her style is ever-evolving, but she never resists—she's a design chameleon who takes to new projects with adaptability and ease.
As the 2021 calendar started to close in on a full year shaped by the pandemic, Sara made some updates to Beckett's bedroom. The overall color scheme and furniture choices were intended to be neutral, in hopes they will withstand the test of time.
"But under his bedding, of course, there's Batman sheets," she laughs.
Sara loves to mix new items with vintage finds, and Beckett's room is no exception. The large pine hutch is an antique, but Sara accentuated the gallery wall with board-and-batten siding and patterned wallpaper. These are two "go-tos" in Sara's renovation toolbox, both tokens of her father's influence.
The framed prints adorning Beckett's walls are effective finishing touches.
"They can easily be changed out as his interests change," Sara points out. "Maybe we can even add his own art."
Much to Beckett's excitement, the renovations were rounded out with the addition of his very own desk.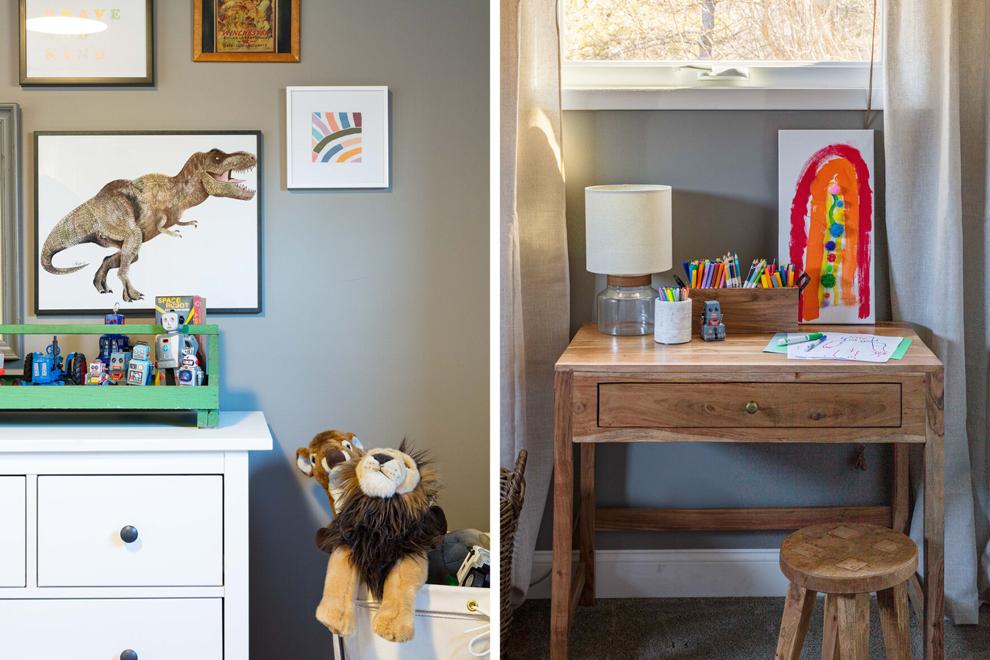 "When he saw it, he was thrilled. He said, 'Mom, I have my own desk! That's where I'll hold my meetings.' "
In most homes, taxidermy feels unwelcome at best (and kitschy at worst). In the Spoths' home, it effortlessly combines with the variety of plant species and abundant natural light as a genuine testament to the great outdoors.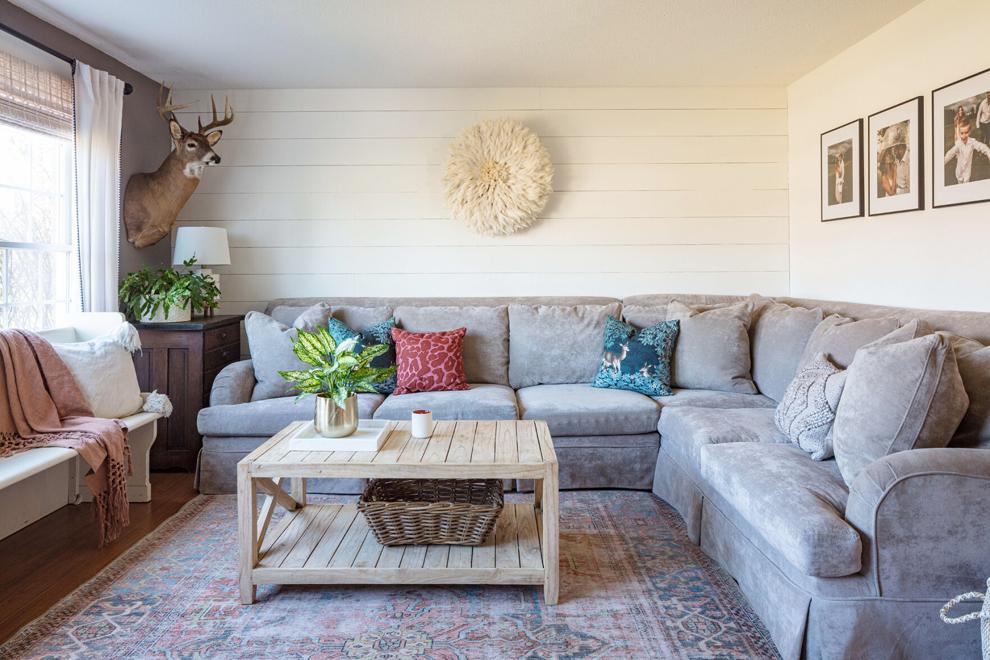 If they're lucky, the family takes their beloved camper to the Adirondacks a few times a year. Jeff is an avid hunter; Beckett loves animals and nature. Being outside brings Sara and her family closer together, so she's brought it indoors as well.
As Sara and Jeff were the first of their friends to move into a family home, the residence is "and always has been" an entertainment hub. Visitors tend to gravitate toward the dining room, where Sara refinished the table herself.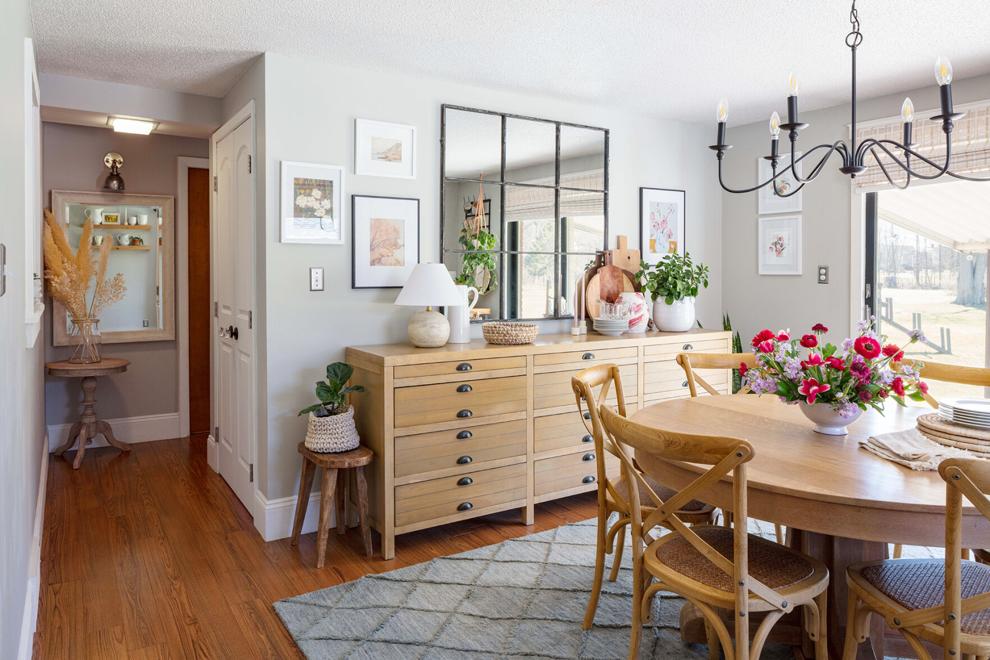 Say what you will about the pandemic, but when it comes to enjoying the outdoors, to-do lists full of DIY projects and time spent as a family—this year didn't interfere much with what Sara Spoth treasures most.