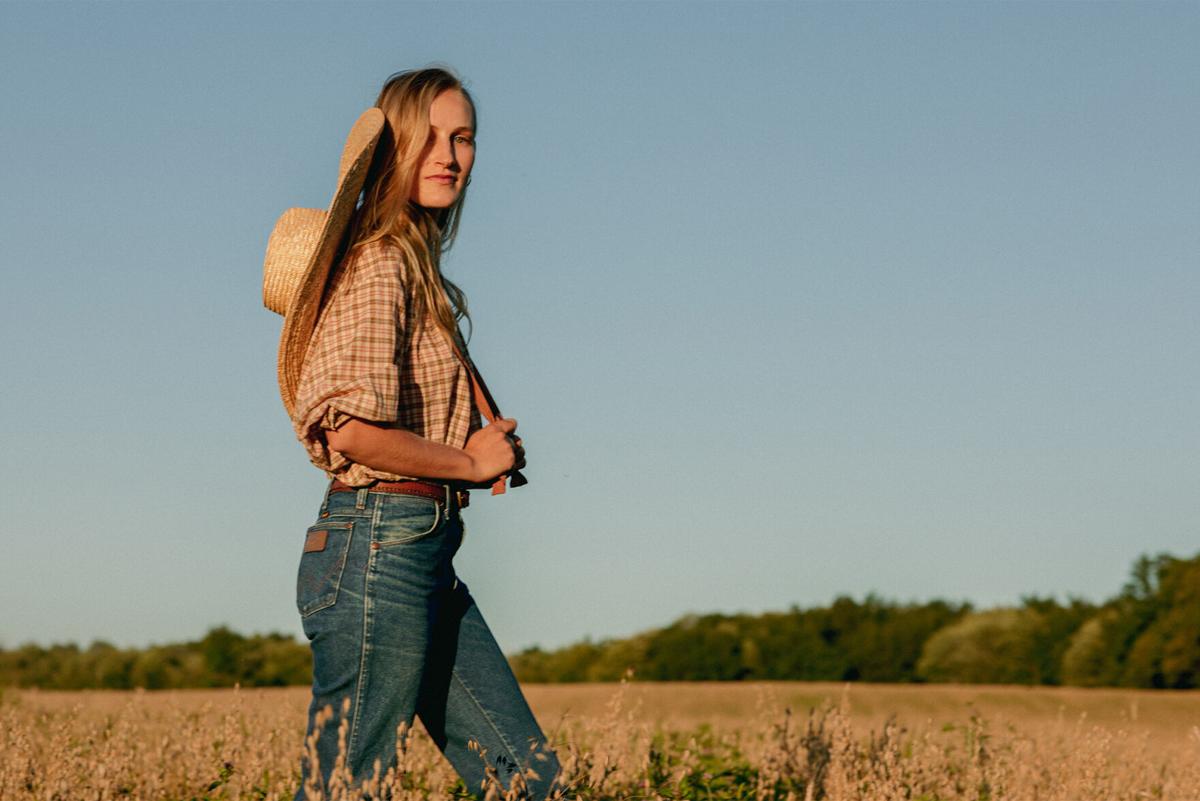 It's as though Abigail Thorpe's default setting is to cultivate.
"I'm always creating something," she says. "Cooking and growing food are two of the things that make me the happiest."
Some would call her childhood—growing up on Thorpe's Organic Family Farm outside East Aurora—a bit unconventional. Owned by her family and still a working farm today, it's complete with crop shares, uPick options, a bakery and a farm store. She was in charge of the bakery for six years and still acts as general manager.
Now 31, Abigail says her late 20s represented more of a branching off from a childhood spent on the farm.
Home these days is an old farmhouse in Alden, which features more than 100 acres out back farmed by (who else?) her family. The crown jewel in Abigail's eye: A large garden.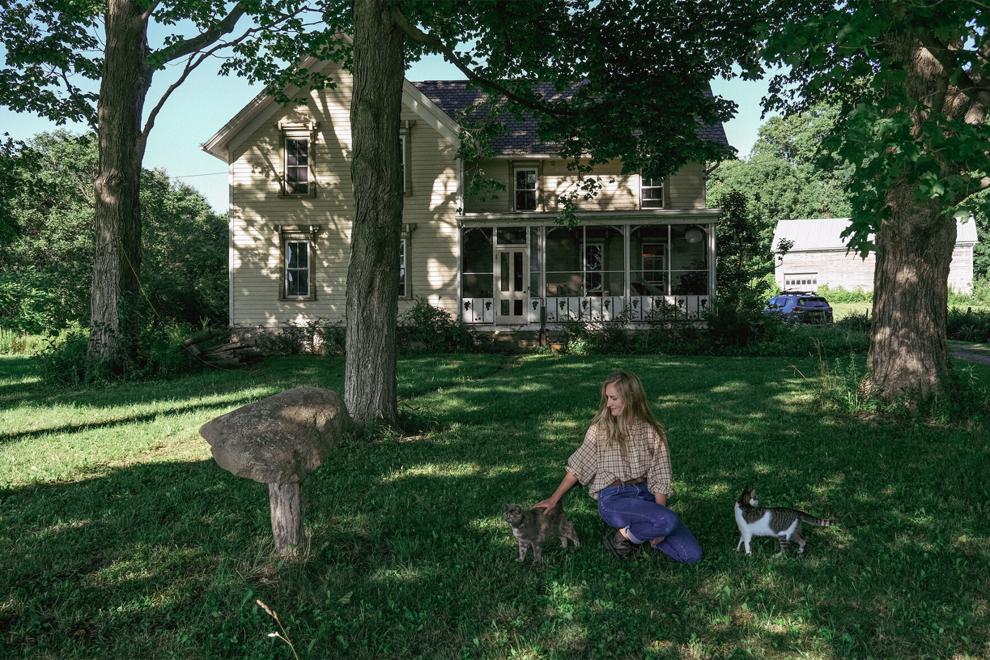 "90% of what I'm cooking, three meals a day, comes from my garden," she says.
A brewmaster in her own right, Abigail sources medicinal herbs from her garden as well, using them to concoct herbal potions and natural skincare products for her brand, Abskeefe.
"As a kid, I was always making little potions with weeds," she remembers. "Nothing with efficacy, of course."
Abigail's products, which include immune support elixirs, body oils, serums, soaps and salves— all sourced from the Earth—are available in her online shop, abskeefe.com, as well as at her family's farm store.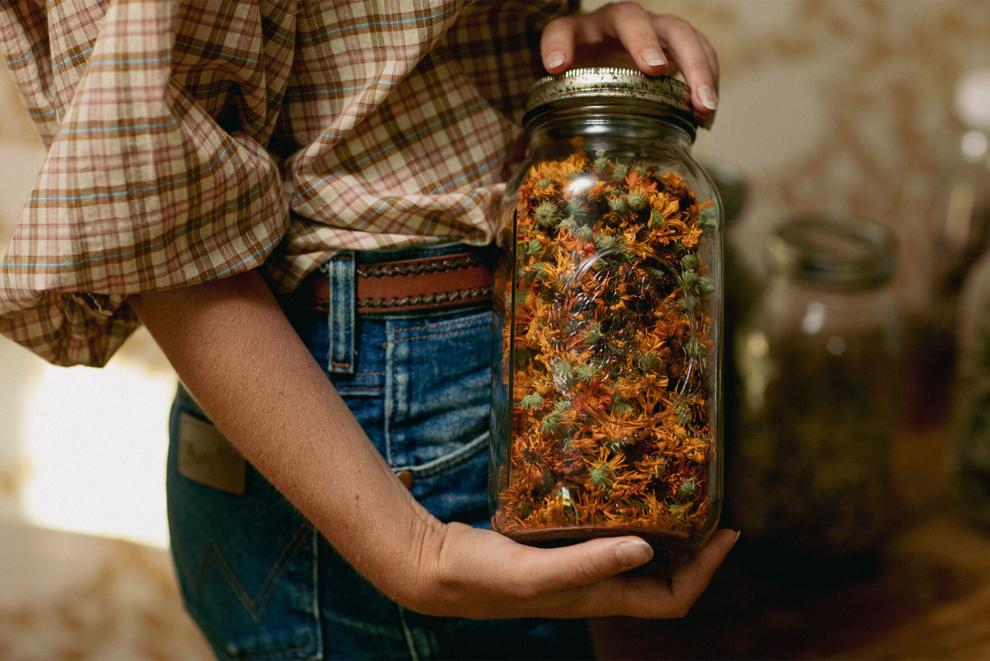 "It sounds a little precious, but it's mostly about connecting to the land," she says. "You don't always save money with a garden—all that time spent growing something, and then it can be wiped out by a bug, or it's just not a productive plant."
Had she worked a desk job or lived a slightly more urban lifestyle, Abigail says she might question all of it: "the time and effort put into growing something." But instead, there's an appreciation for the process as much as the product.
"Once you start growing things, it just gets inside you," she says.
As an avid gardener and home chef, she seeks nutrition from the food she's eating. Then again, as an herbalist and small business owner, Abigail knows herbs can be a helpful supplement.
"When you're trying to get nutrition from your food, there are gaps," she says. "Herbs can fill those gaps in your diet."
Right now, Abskeefe is all Abigail.
"In the summer, it's a lot of outdoor labor," she says. "I'll spend four to five hours of the day planting, weeding, harvesting, drying, infusing herbs into oils."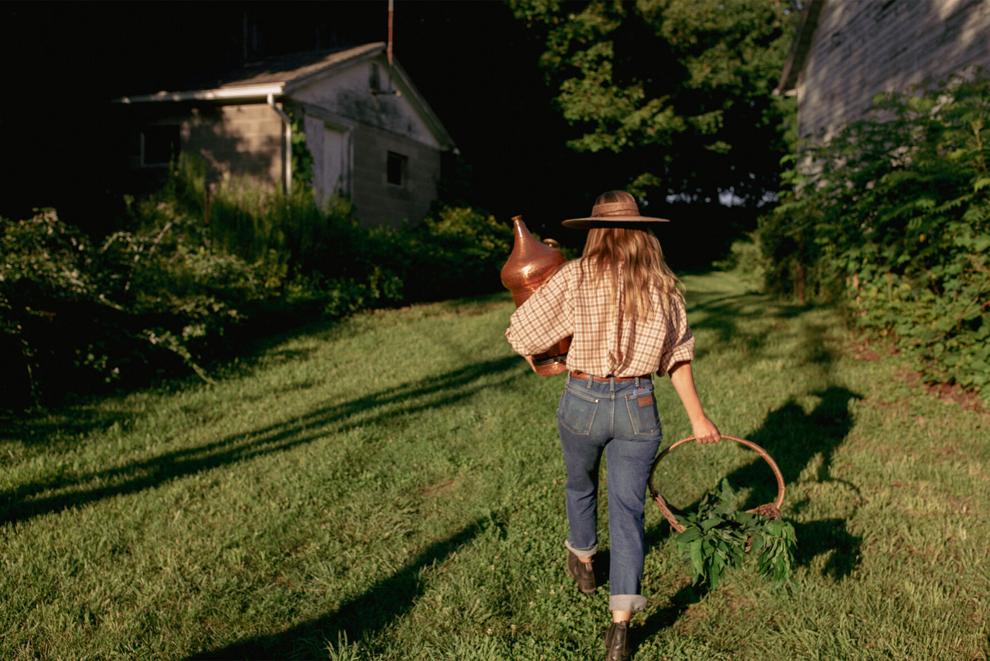 But in the fall months, she relishes the sense of change.
"Every September, I feel refreshed and inspired, ready to spend a little more time in the kitchen," she says.
All year long, Abigail looks forward to the bounty of the fall months in Western New York.
"From a cooking perspective, it's just a dream," she says. "In these fall months, you're still getting summer vegetables, and early fall as well."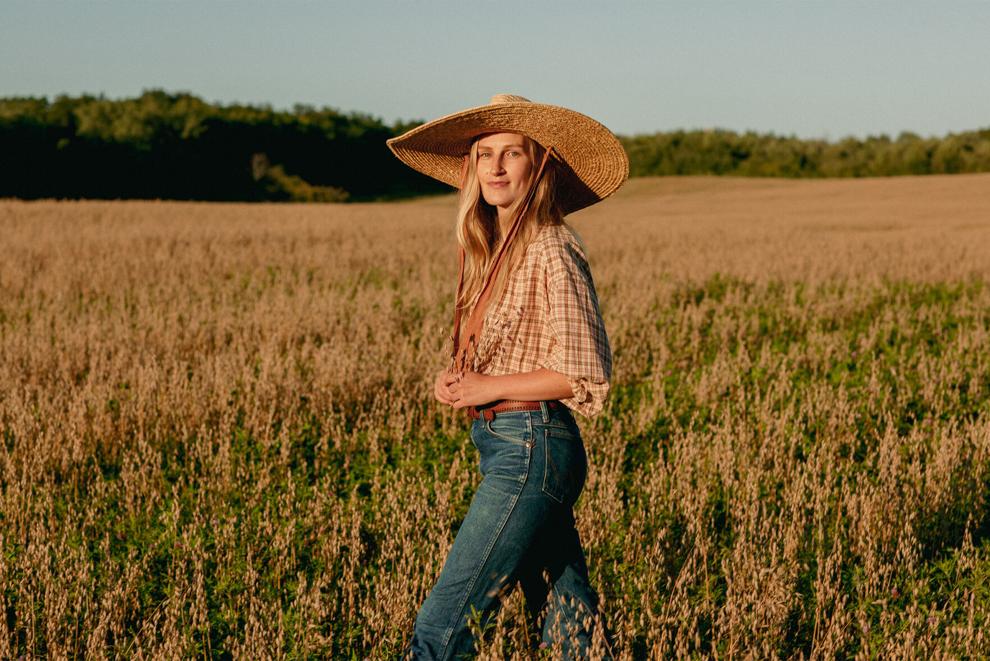 As for her favorite part of the season?
Roasted chicken thighs with winter squash, potatoes and cilantro coconut chutney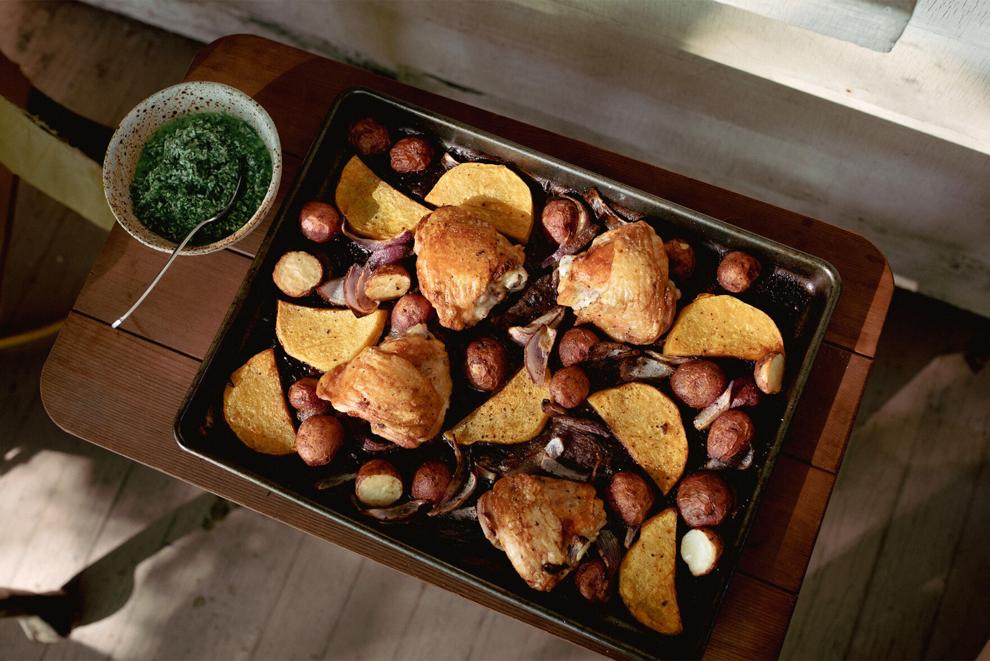 1½ lbs. bone-in, skin-on chicken thighs (about 6 thighs, depending on size)
1½ lbs. potatoes (golf-ball sized or cut into wedges)
1 medium winter squash, such as honeynut, cut into 1/4 inch slices (leave the skin on for the simplest preparation)
1 large red onion, thinly sliced
1 head garlic, cloves separated with skin on
4 tbsp. olive oil
1 tsp. ground cumin
1 tsp. Aleppo pepper (or crushed red chili flake if you'd like more heat)
Juice of one lemon
Salt and freshly ground black pepper
Preparation | Preheat oven to 425 F. In a large, 12-inch cast iron skillet, heat 2 tablespoons olive oil over medium-high heat until oil is hot but not smoking. Place chicken thighs in skillet, skin side down, then season liberally with salt and pepper. Cook thighs undisturbed for 3-5 minutes to allow the skin to take on some color.
While the chicken sears, place a half sheet pan (18-by-13-inches) near the skillet. After a few minutes of searing, use tongs or a thin spatula to carefully transfer the chicken from the skillet to the sheet pan, flipping the chicken to be skin side up this time—you want the heat from the oven to continue crisping the skin. If any skin tears when you're transferring the chicken, just pull it back over the chicken thigh.
In the skillet you seared the chicken in, add the sliced onion, skin-on garlic cloves, cumin and potatoes. Season with salt and pepper. Stir so everything is coated in the rendered chicken fat and olive oil and cook over medium-high heat for 3-5 minutes, until the onions turn translucent and start taking on some color. Remove vegetables from skillet, scattering around the chicken thighs on the sheet pan.
Add the sliced squash to the sheet pan, nestling it in among the chicken and potatoes so some pieces lay flat on the sheet pan (these pieces will become caramelized and super sweet). Drizzle remaining 2 tablespoons of olive oil over squash, and season squash with salt. Sprinkle everything with Aleppo pepper, or chili flakes if desired.
Bake for 35-45 minutes, until vegetables are tender and beginning to caramelize, and the chicken juices run clear when cut into at the thickest point near the bone.
Serve with cilantro coconut chutney, and good sourdough or flatbread if you have it.
For the Chutney  
1 bunch fresh cilantro, stems included
1 garlic clove, peeled
1 thumb-sized piece fresh ginger, peeled and finely grated
1 jalapeno, seeds and white inner membrane removed
Juice and zest of 1 lime (a lemon is a fine substitute)
2 tbsp. coconut cream, skimmed from the top of a can of full fat, unsweetened coconut cream
1 tsp. sugar
Salt to taste
Preparation | Place all ingredients in a food processor or blender and pulse until everything is combined. Add a couple tablespoons of water, blending briefly again to combine. Taste for salt and adjust seasoning as needed, adding more water 1 tablespoon at a time if needed until desired consistency is reached.
"I like this chutney as a spoonable consistency—not too runny, but not as thick as porridge," Abigail says.