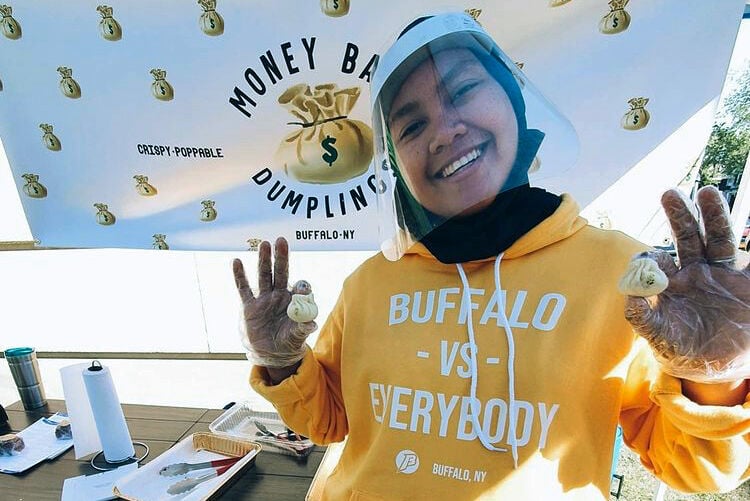 Siti Jaliah Erman ("Jali") set a simple goal for herself: do something big before she turned 30 years old.
"That was a benchmark for me. I wanted to do something that took off the training wheels and put some hair on my chest," said Erman.
Lucky for us, something big can also be something pretty small and deep-fried and delicious. One year ago, on August 9, Erman left her 9-to-5 job to start Moneybags Dumplings. It's a pop-up shop cranking out handmade crispy dumplings for farmers markets, outdoor festivals and online orders. The leap of faith enabled Erman to flex her culinary skills, share her culture and honor her hometown.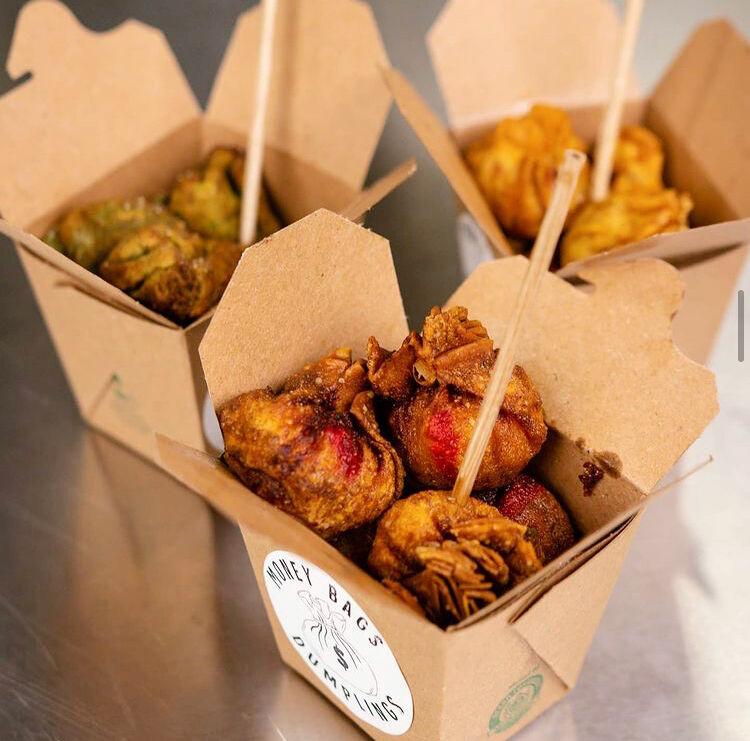 Born in Singapore, Erman comes from a food-loving family. She learned how to cook from her mother. Because she also has 12 aunts, family parties where dishes were passed all day long were common. Though she fell in love with Buffalo while attending the University at Buffalo, Erman was committed to staying true to who she was and where she was from.
"This style of dumpling is called won tons in Singapore. But it's the 'moneybag style' because they look like little coin sacks. Each is folded in half, crimped then twisted." said Erman. "It takes a lot of labor and love to make them because each crimp has to be tight enough so the filling doesn't come out. It's hard but I have to do it this way."
Erman would certainly know about hard work. She makes close to 5,000 dumplings per week in four scrumptious flavors. There's Sesame Chicken, Buffalo Chicken, Fried Soy Shroom and the newest filling, Taco. But fair warning: they are addicting and super poppable. That may be why you can find Moneybags Dumplings at so many outdoor events, where it's easy to toss them in your mouth while on-the-move.
Erman's bubbly personality may have you sticking around for a chat too.
"Food always comes with a lot of stories. I like when people ask where I am from. I love telling people about what they don't know about me. You learn until you die," added Erman.
When we talked, she taught me a lot about her life philosophy and how it ties back to the name of her business.
"A moneybag is cute, especially in our materialistic society. But it's not about the money. It's about what sustains you. What matters is on the inside," said Erman.
If you're liking what you're reading, seek Erman out during her peak summer market season. There's something about enjoying the dumplings straight from the fryer on a sunshiny day.
Moneybags Dumplings can be found at: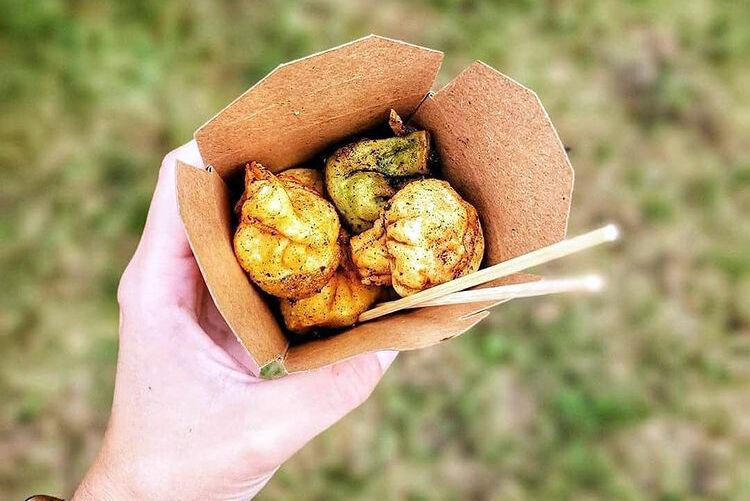 Thursdays in Larkin Square: Thursdays, 4 p.m. to 8 p.m.
Seneca One Market: Thursdays, 5 p.m. to 8 p.m.
Hamburg Farmers Market: Saturdays, 7 a.m. to 1 p.m.
Kenmore Farmers Market: Sundays, 9 a.m. to 1 p.m.
Bassett Park Farmer's Market: The first Sunday of the month, 10 a.m. to 2 p.m.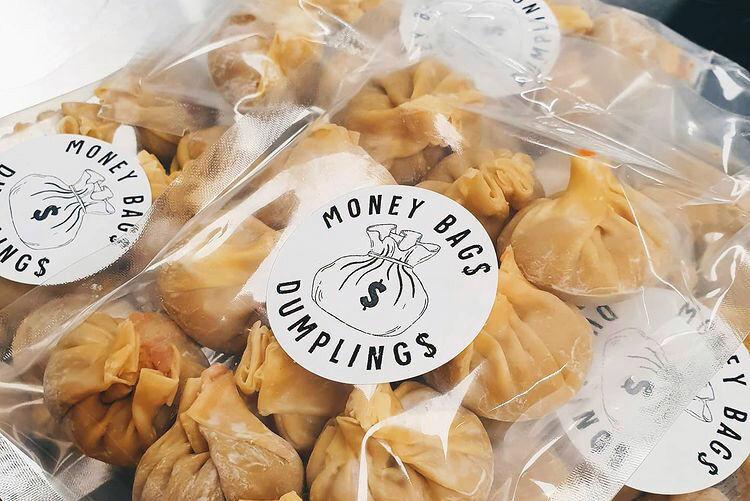 You can also place online orders (fresh or frozen) and pick them up from Erman's physical location on 1310 Clinton Street. Check the Moneybags Dumplings Instagram Page (@MoneybagsDumplings) for updates though, as online ordering isn't always offered.
Whatever you do, you have to try these bite-sized masterpieces. But just know you'll become a fan for life.