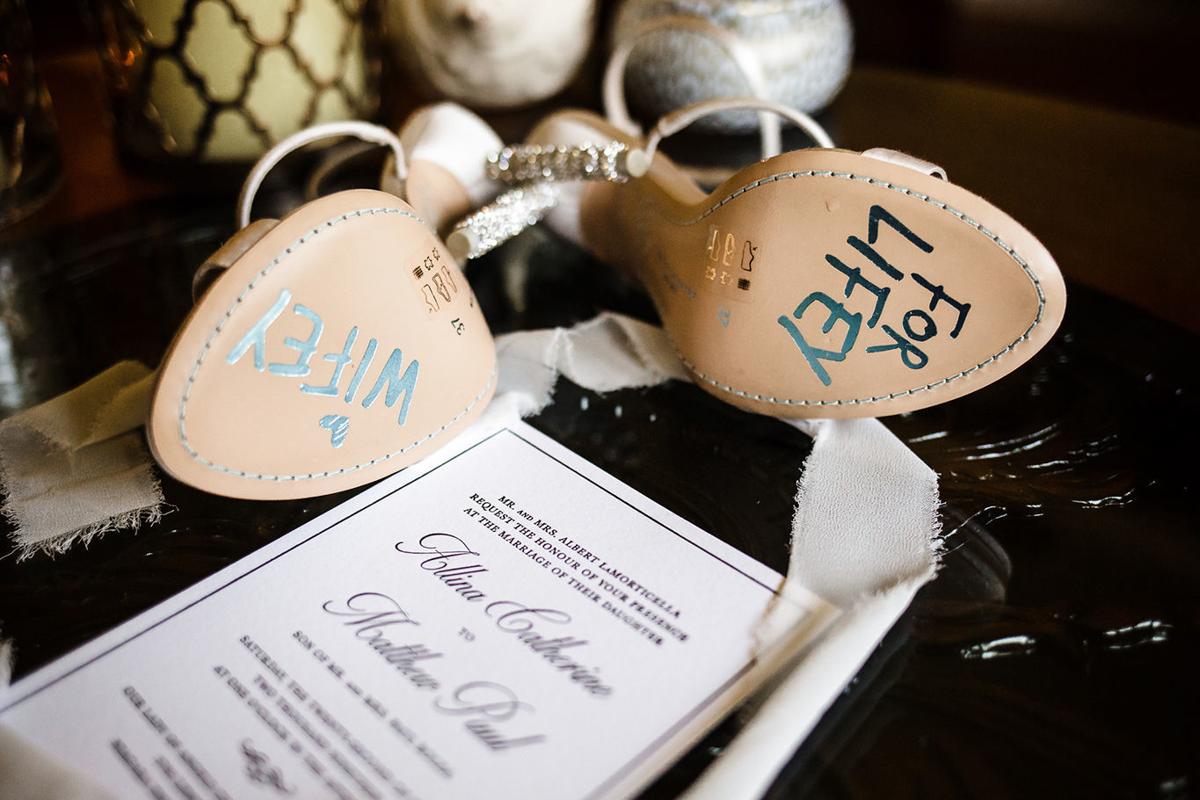 If only changing your name was as simple as updating your email signature. Save yourself some unnecessary post-wedding stress: Here's exactly how to go about legally changing your name in New York State.
Where do I begin?
Make sure you decide what name to take (or not to take) before the big day. Your marriage license will ask you to declare the surname you plan to take once your marriage becomes official.
After your wedding, you'll need to wait for your marriage certificate to arrive in the mail before diving into the name-change process. This document serves as proof you did in fact get married, and you'll need it throughout the steps ahead.
Update your social security card
Applying for a new social security card is the first order of business. It's as simple as completing an application form and mailing or bringing it to your local Social Security Administration.
Think of this as your ticket to the next step: Without an updated social security card, you won't be able to update things like your driver's license or vehicle registration. You won't be issued a new social security number, just a new card with your updated name.
Application for social security card, Form SS-5
Marriage certificate
Proof of identity
Proof of citizenship
No photocopies! Only original documents or certified copies allowed.
Head to the Department of Motor Vehicles
The DMV is where you'll go to update your driver's license, vehicle title and registration, and voter registration card. Keep in mind that it could take the SSA some time to process your application, so give yourself a few days to make sure everything is squared away in the system.
You'll need to fill out two applications: one for a new driver's license and the other for your registration and title. The DMV does require you to apply in person, but you can save time by filling out the forms before you go (download here). The site also helpfully breaks down what documents you'll need to bring with you, like proof of identity and your marriage certificate.
Cost: $12.50 for new driver's license; free for vehicle registration and certificate of title.
Seal the deal!
Other things you'll want to take care of include your passport, banks, subscriptions and any accounts registered to your name. Others will come up as you settle into married life; these are just a few to keep top-of-mind.
Is there an easier way?
While there's no skipping a step, there are online resources that can help make the process a bit more streamlined, at a cost of course. Companies like HitchSwitch offer a variety of services, from auto-filling the applications for you to providing the prepaid mailing envelopes to send them off in. HitchSwitch packages vary by level of services and price ($39-$99).
What if I want to hyphenate my name?
Easy: You'll go through the same process! It does, however, become more complicated if you decide to change your middle name to your maiden name. For this, you can expect additional paperwork and a court petition.
Be the first to know
Get local news delivered to your inbox!