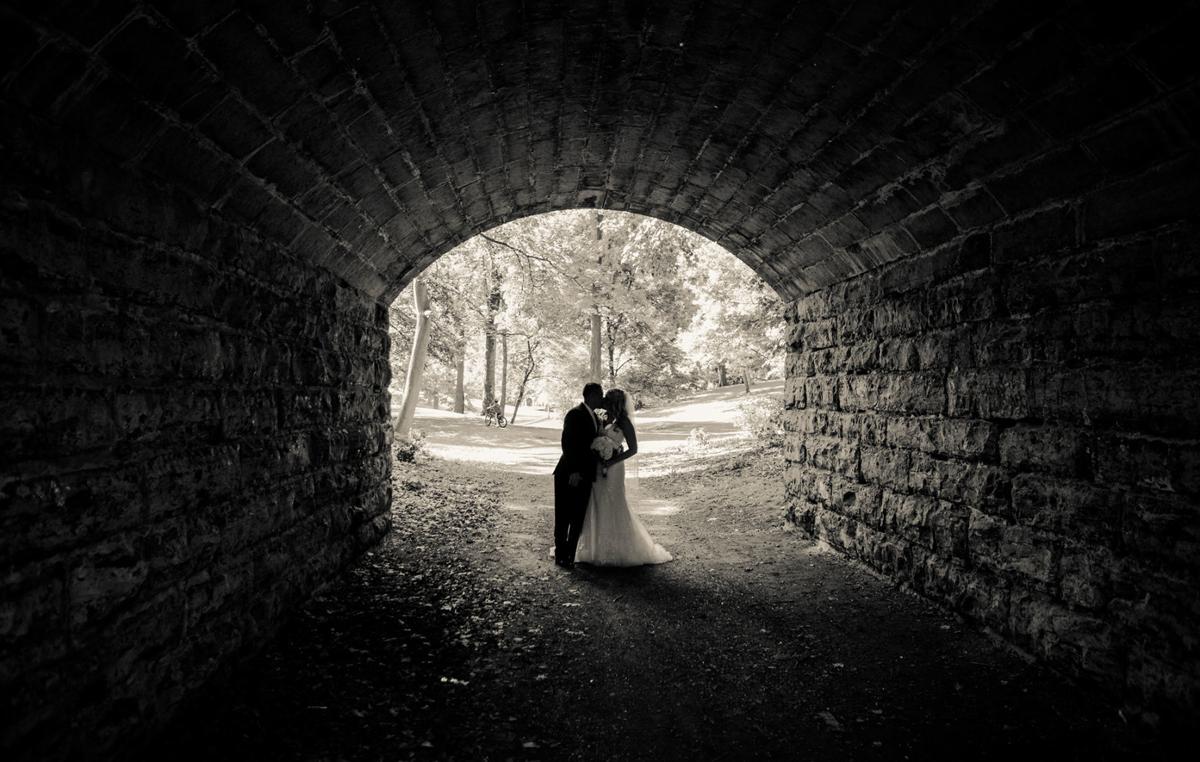 All the planning and preparation lead up to one single day, and for most, the whirlwind of your wedding will pass in the blink of an eye. Snapshots from the day turn into keepsakes for a lifetime—which is why choosing the right locations can be so important.
From iconic settings and popular spots to hidden gems, local wedding photographers share their favorite backdrops for capturing the moment on your big day.
Changing with the seasons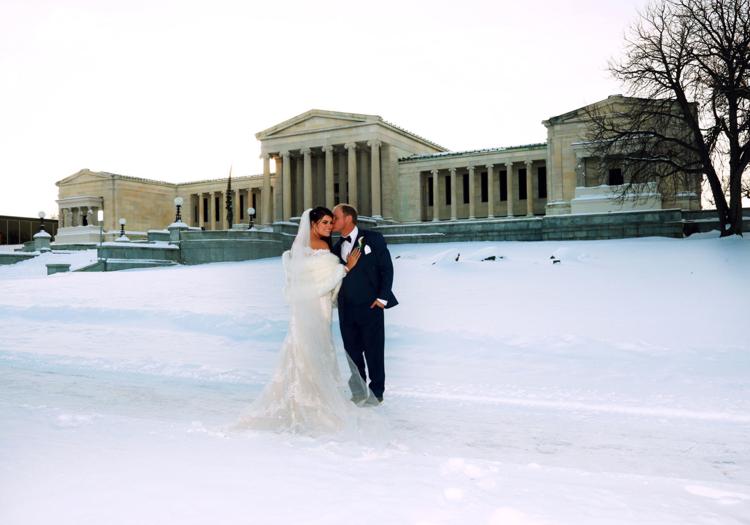 The Queen City's beauty shines through during all four seasons, but we Buffalonians know that on any given day, Mother Nature may very well be a force to contend with.
"It's really all about making the couples comfortable any time of year," said Sara Heidinger, co-owner of SH Wedding Photography, who loves shooting at Tifft Nature Preserve and the Outer Harbor. "If we have a more adventurous couple, we may still venture to some of our favorite spots no matter the weather, but we can always switch to places that are more weather resistant."
During the warmer months, it's all about finding interesting ways to utilize the backdrops you have at your disposal.
"I love tree branches (at the Japanese Gardens) as backdrops in the spring," said Jessica Ahrens, owner of Jessica Ahrens Photography. In the summer, "look around corners to find hidden ivy walls…walk a little further to find the perfect light or interesting puddles. Seize moments where you can embrace the season."
The colder months can present more of a challenge, but photographers always have trade secrets that can help combat any sort of weather.
During the fall, "Glen Park in Williamsville and Knox Farm are both gorgeous," said David Wozniak, owner of Wozniak Photography, "and they can both be accessed without walking on the grass." In the winter, "I always suggest Albright-Knox. It's easily accessible, (clear of) messy areas and snow piles, and makes for a majestic background."
Landmark locations
The most iconic settings for engagement and wedding photos are popular for a reason: These natural and architectural landscapes are instantly recognizable and provide beautiful, clearly Buffalo backdrops for local couples.
"The Albright-Knox Art Gallery and Delaware Park are most often requested by the couples we work with," said Heidinger. "Of course, with Buffalo being such a beautiful industrial city full of standout architecture, the city itself always makes for a stunning backdrop as well."
Wozniak said in addition to the Albright-Knox, "Knox Farms is our most requested place to take photos. It provides plenty of color and ambiance."
"My most requested spots are the Japanese Gardens at the History Museum and the Richardson Olmsted Complex," said Ahrens. "Both locations are beautiful Buffalo landmarks."
Hidden gems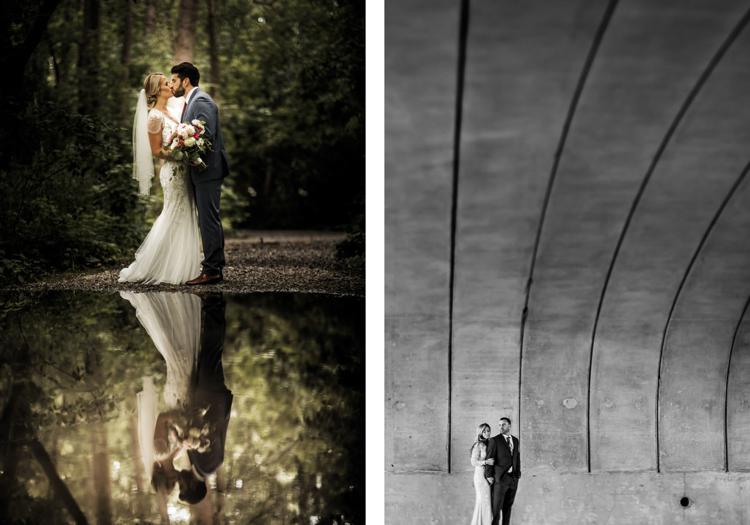 Well-known Buffalo landmarks will always make for memorable photos, but there are also many beautiful spots in the city that couples wouldn't automatically think of.
"Wilkeson Point at the Outer Harbor is one of our secret spots," said Wozniak. "Although more people are finding out about it, it's still relatively new, so it's different."
"My favorite locations are Ohio Street and Exchange Street," said Ahrens. "Both locations are filled with a variety of structures that provide interesting textures that are great for framing the couple and giving the photo a unique background."
"Father Conway Park in the Old First Ward is also a favorite," said Heidinger. "It has big beautiful trees, a view of the city in the distance, pathways and old railroad tracks."
Indoor alternatives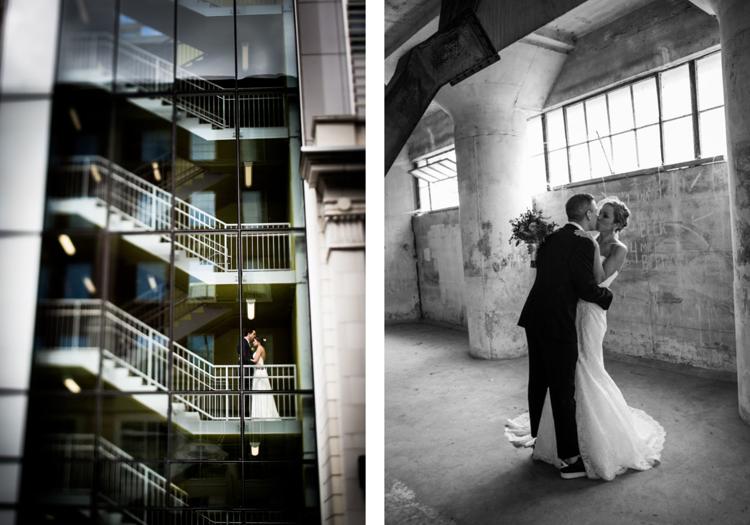 Despite trying every trick in the book, sometimes the weather just doesn't want to cooperate. But there are many beautiful indoor locations in and around Buffalo that can provide the perfect setting.
"The Atrium at 500 Seneca is really beautiful," said Heidinger. "There is a lovely natural light." Silo City is also another of her favorites. "The light falling through the tiny windows is very soft and romantic. There is something really interesting about the juxtaposition of this strong, industrial, rusty space and the wedding party all polished up and beautiful."
The Ellicott Square Building, Statler City and Shea's Performing Arts Center are all favorites of Wozniak's. "All three places have incredible architecture to work with," he said.
"When choosing an indoor location, I like to go a bit off the beaten path," said Ahrens. "I love parking garages and underpasses. They provide coverage from the elements while still offering
Pro advice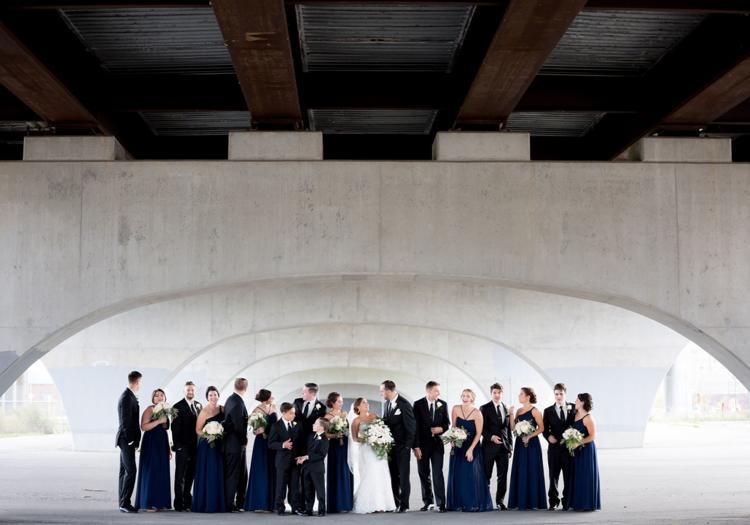 At the end of the day, all any couple wants is a wedding album filled with beautiful memories—but creating that vision involves a little bit of research, some planning and a lot of trust.
"Pay attention to events, construction, road closures, etc., as they will affect your access to a space," advised Heidinger. "Also, check permission requirements, as some places require a permit."
There are many places that couples can't just show up to, so it is important to "make arrangements in advance," said Wozniak. "Some also charge for use," he added, which is why couples need to set a budget and to keep an open mind when choosing locations.
"Visit (potential) spots on Saturday afternoon around 3 p.m.," Wozniak also suggested. "You'll very likely see photographers working with wedding parties, so you'll be able to see the background with a wedding in it."
"The perfect location can be anywhere," said Ahrens, "you may need to just look a little deeper to see the beauty in certain locations, but trust your photographer to do that for you. Also, don't forget, it isn't about where you are but who you are, together as a couple, on your wedding day."
Be the first to know
Get local news delivered to your inbox!