When you've been together for 10 years, it can be hard to surprise one another. Yet, when Kim went to propose to Meg by the waterfront, she had no idea she would be proposed to right back.
"It was a nice summer day near our house at sunset when I proposed to her. She said yes, and told me to hold on one second," Kim shares. "She ran inside and grabbed the ring she hid for me under the dresser. It was a very surprising double engagement evening."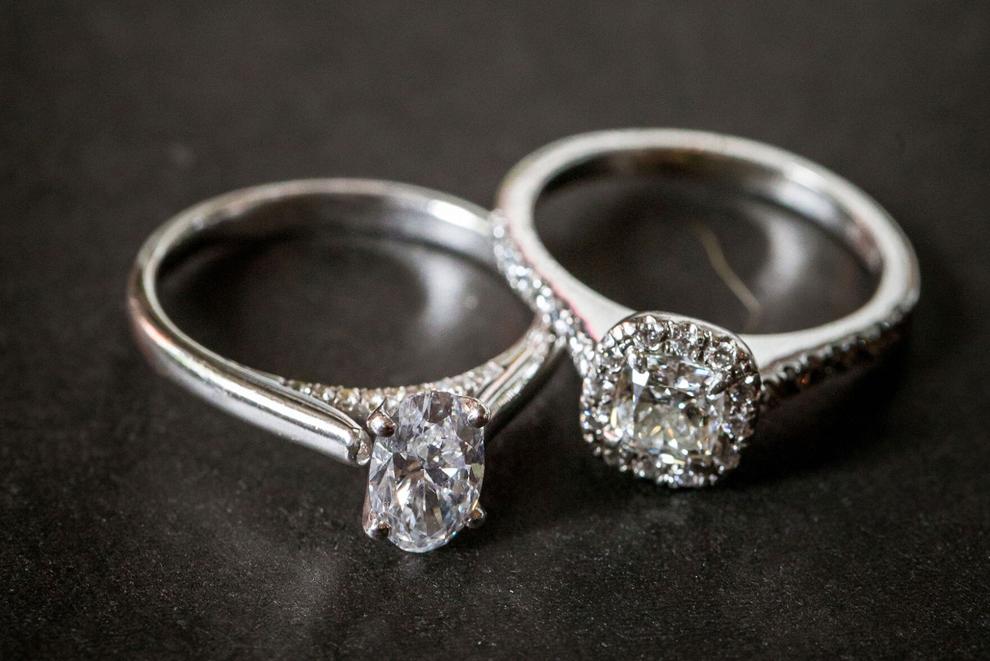 Envisioning a fall wedding, the couple began planning for their special day starting with the venue.
"We knew we wanted somewhere that could allow us to have the ceremony and the reception in the same place, but not the exact same room," says Meg. "We loved the food at Patina; the courtyard is beautiful. The Westin just worked out perfectly."
A decidedly formal and intimate affair, 85 guests attended their September 2022 nuptials. The dress code, as well as their theme, was black and white. Whimsical white flowers with pops of mauve roses and greenery from Williams Florist set the scene throughout the celebration.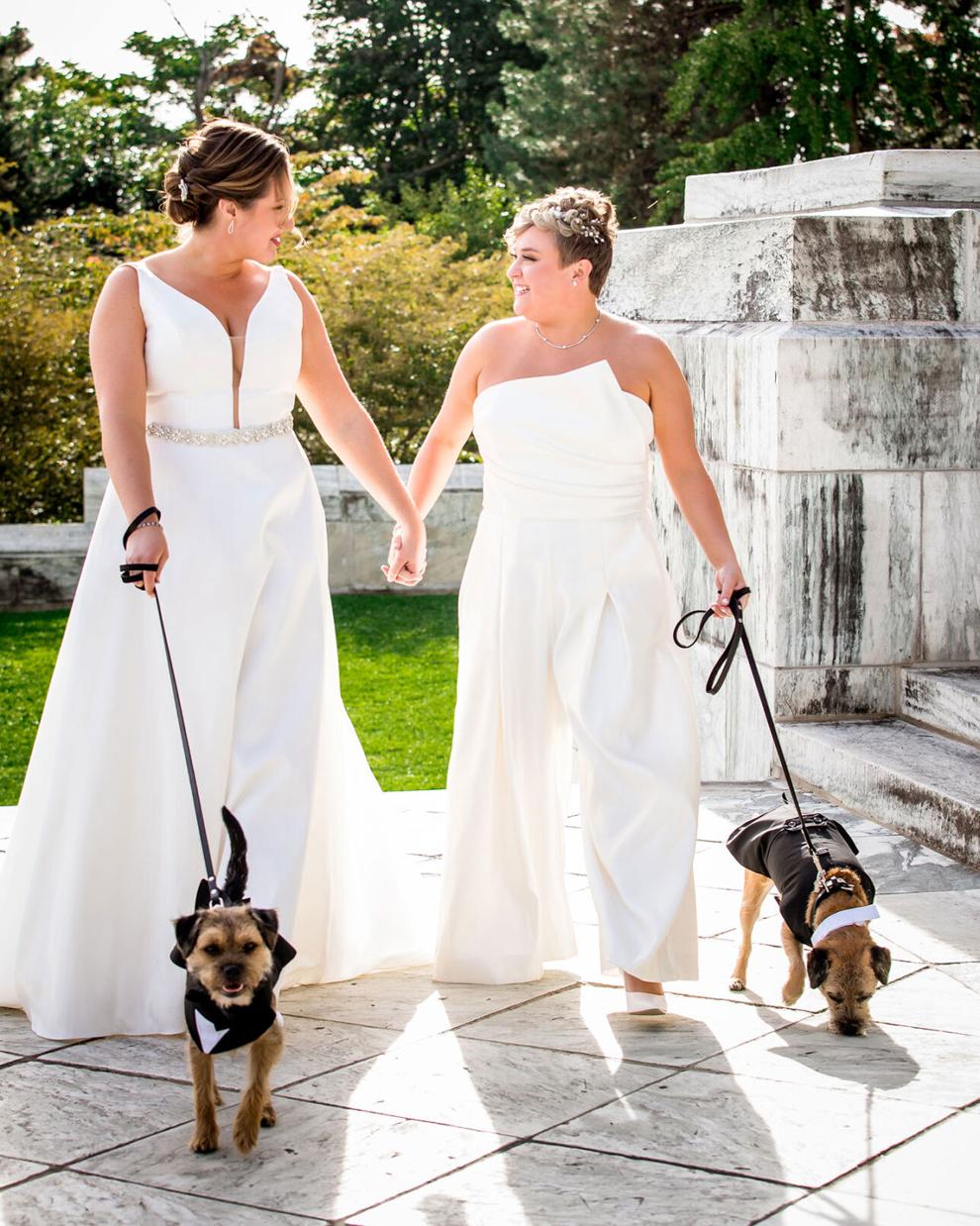 Still, the day was filled with details reflective of the couple: Their dogs walked down the aisle, and their officiant was a longtime friend. After the courtyard ceremony and a cocktail hour, the reception continued in the ballroom upstairs with signature welcome drinks named after their beloved pups, Border Terriers, Frankie and Finn.
"Meg loves old fashioneds, and I like dirty martinis…whether or not it was a good idea to start with pure alcoholic drinks for the evening," Kim laughs, as she reflected back on the day.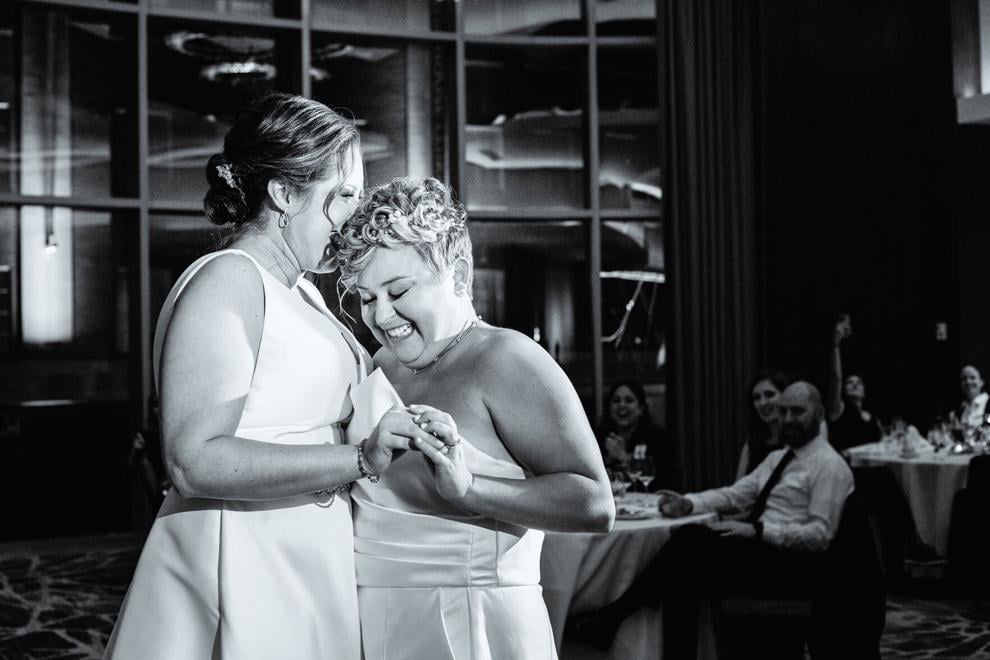 Their first dance was to Tina Turner's "The Best" (Meg's favorite artist), followed by a plated surf-and-turf dinner, tiered almond and mocha cake for dessert and an evening of dancing.
After a decade as partners, it was an occasion worth the wait for the two—full of fun and joy, surrounded by loved ones.
"We just wanted everyone to have a good time," Meg says.
The Dream Team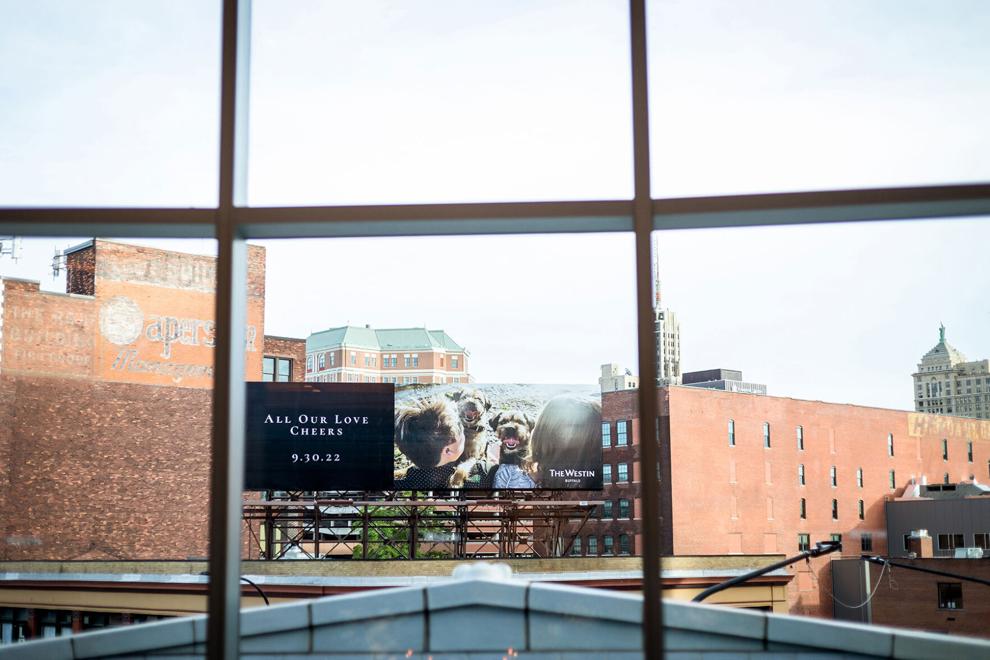 Who helped the couple make it happen