There are few better feelings than leaving the nail salon with a fresh set. This sentiment, which has always rung true, took on another meaning during the last year and a half as we live through the Covid-19 pandemic.
Going to the nail salon was an act of self-care many didn't realize they'd miss until the choice was gone. When they opened back up, nail techs all over the world got to open their chairs back to their loyal customers.
For Buffalo nail artists Crystalyn Williams, Lina Tran and Sasha Dobbins, the reopening meant getting back to the work they love, in a new environment, better than ever.
When Sasha Dobbins of Nails by Sasha decided to attend the Salon Professional Academy to become a nail technician in 2015, she had a plan. Growing up getting acrylic nails done regularly, she noticed that although a large majority of the clientele were Black, salons were primarily owned and operated by Asians. "There weren't really any Black nail techs," she said.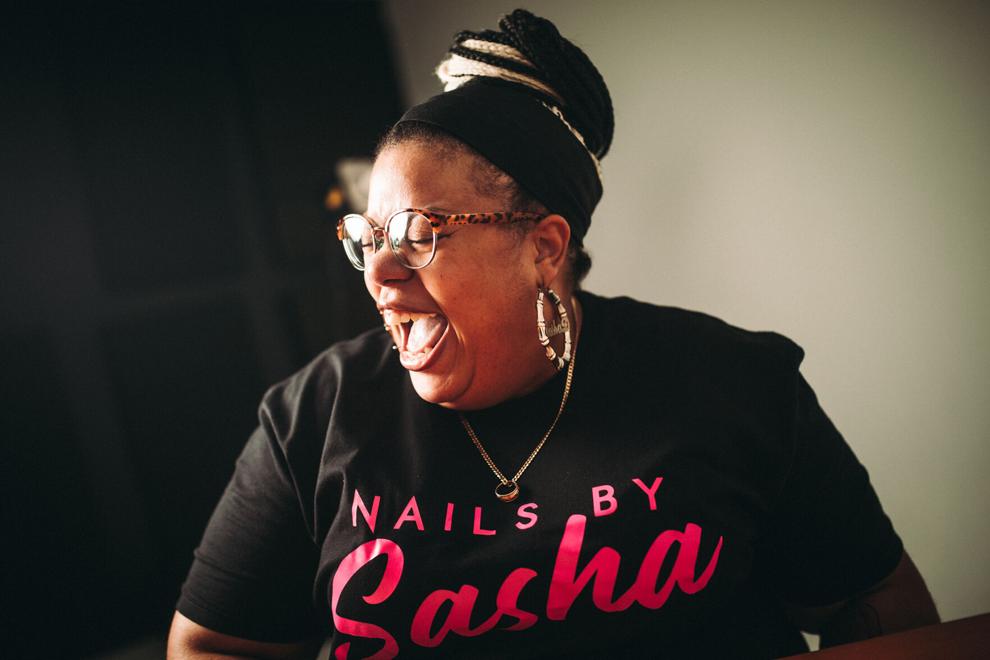 As a Black woman, Sasha wanted to get her license to service the Black community where there was a lack of representation. Just as this was Sasha's motivator back in 2015, in 2020 it became part of larger discussions as more Black women entered the nail-tech space than ever. There is a long, sordid history between the Black and Asian communities, especially when it comes to nail salons, and Sasha felt it when she graduated. While job hunting and going into numerous nail salons, Sasha was met with bewilderment from owners and continuously turned away.
That was until 2017 when she met Domique, the Black woman owner of Dazzling Beauty who'd seen her work and offered her a job in her salon. Since then, Sasha has been slaying the game as she's worked on fine tuning her skills and branching out into the world of nail artistry.
Scroll down Sasha's Instagram feed and you'll see a plethora of designs from classic glam to your favorite '90s cartoon character. Incredibly humble, Sasha doesn't let the hype or praise stop her from continuing to improve.
"I don't want to be in that 'I'm great' stage," Sasha says. "I want to take that and be like, 'What can I do next?' So I try to push myself."
Push herself she does. Whether she's incorporating actual lemon pepper seasoning into an acrylic set, or creating a 3D ice cream cone from scratch, Sasha hasn't met a nail-art challenge she wasn't up for.
"I can look at a picture, and the way a computer can digitize something, that's how I look at a picture," she says. "I digitize how to do a shape."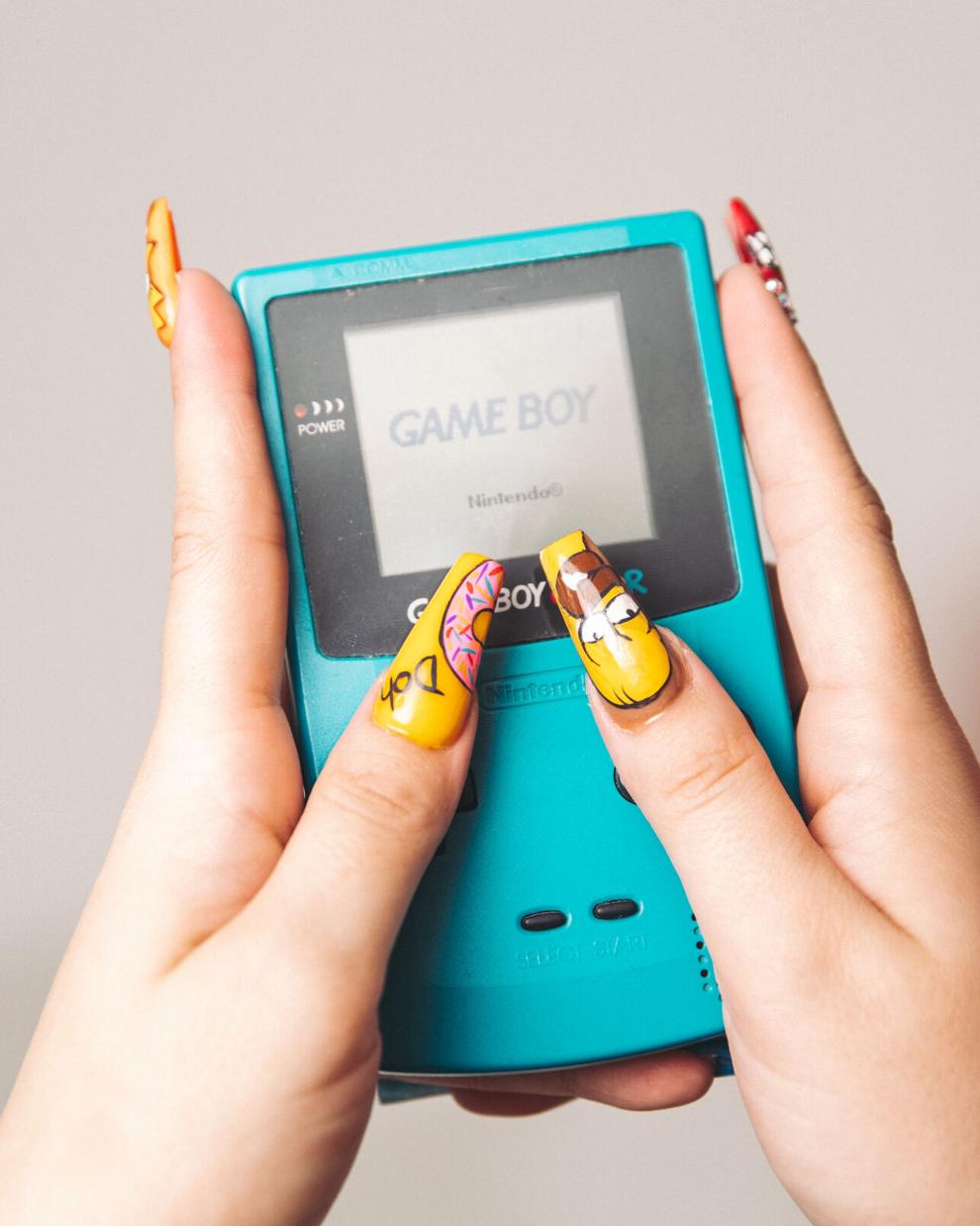 You'd think with these large undertakings she'd need to sketch out and practice her sets, but Sasha does everything completely freehand. No wonder she's always looking for the next trend—once she's perfected one, she's onto the next one.
"It's always a new trend coming out each year, so I try to make sure I'm on top of it," says Sasha. "So here it is, 2021. I'm trying to see what's coming out for 2022."
Lina Tran of Gloss'd, located in Oak and Iron salon and tattoo shop in Buffalo, actually saw her career take off during the pandemic. Lina has been doing nails since high school when she'd help her parents at their nail shop. Having previously viewed her nail-tech career as a side gig, Lina came to the decision to pursue it 100% during a tough year made even worse by the pandemic.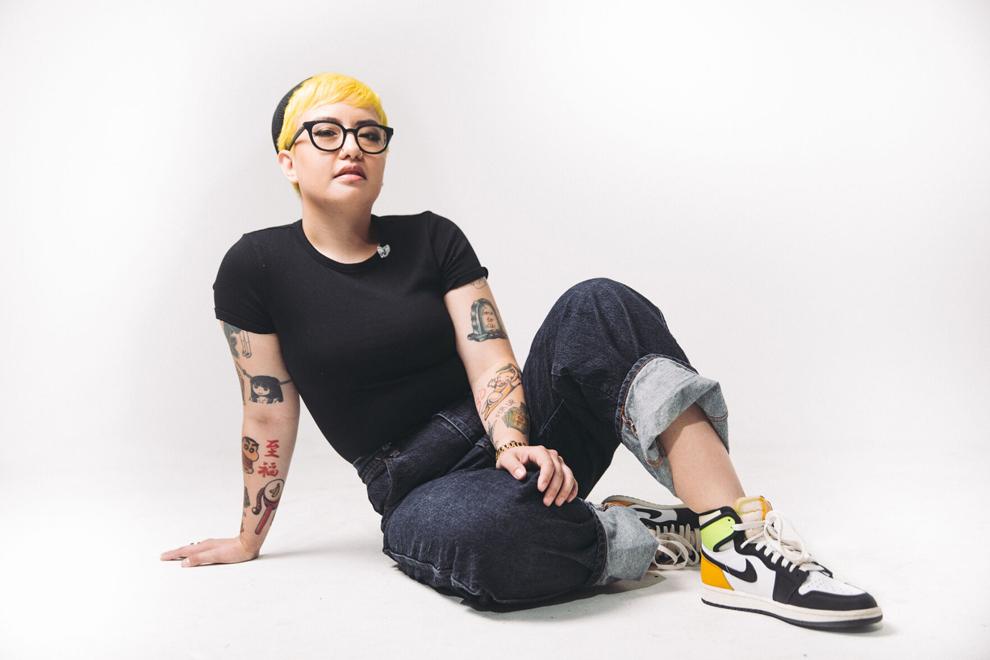 "Gloss'd came out of a place of spite," Lina said.
After a bad breakup and finding herself at a crossroads depicted in many a '90s movie—being unnerved by her 30th year looming closer—Lina decided to consult friends and family about her future career prospects.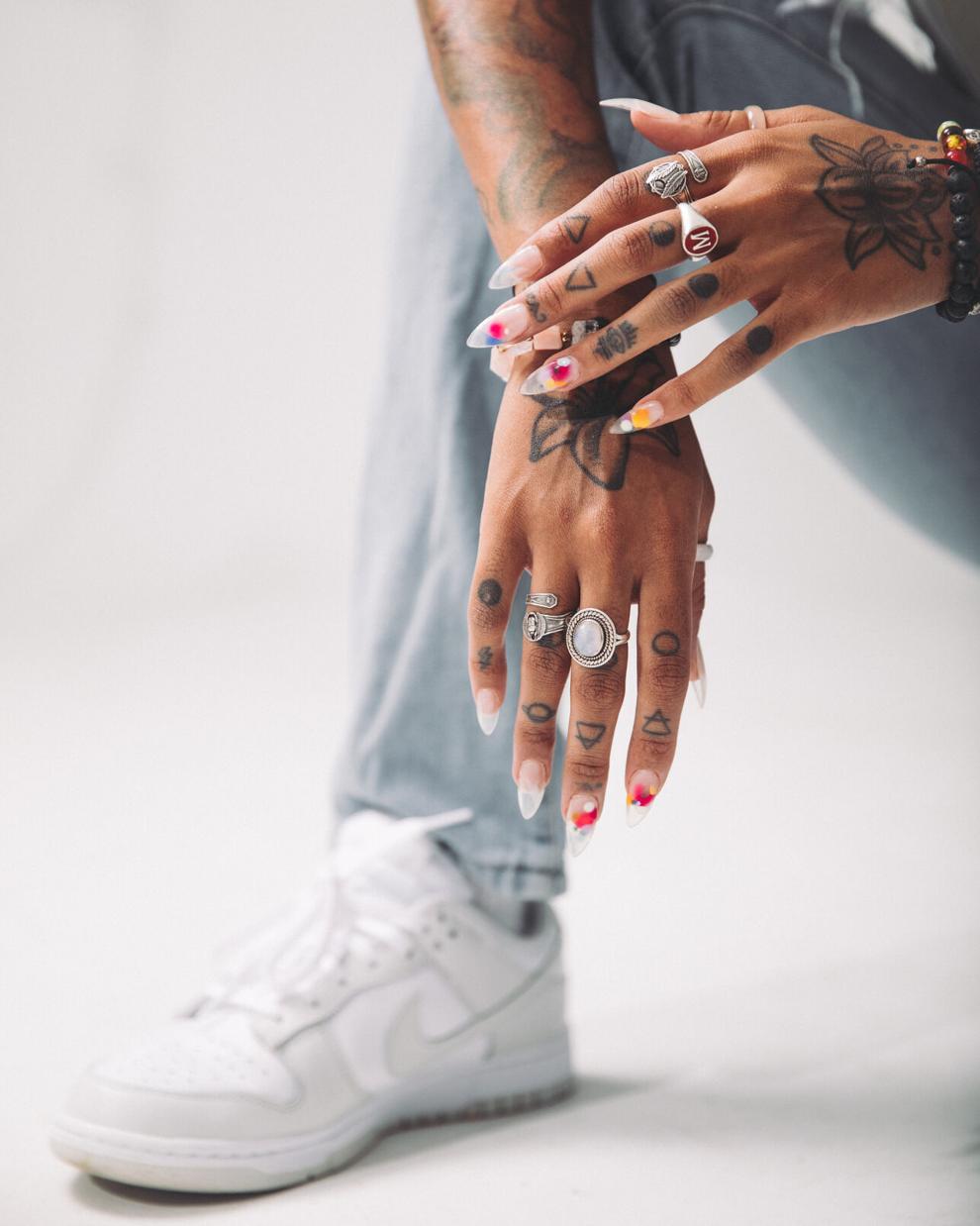 For Lina, it's always been nails. But as she put it, "I have a love and hate relationship with nails." Lina, who uses she/they pronouns, acknowledges the deeply rooted racism and homophobia that's present in many nail salons and made it a part of her mission to create an inclusive and safe space wherever she works. So the question then became: "How can you make it enjoyable?"
Once she asked herself this question, the rest was easy. Creating Gloss'd was larger than just nails. Even the logo came from the love of the craft. It's a minimalistic take on the Creation of Adam, an homage to Lina's friends and clients—who've proudly taken to being called Gloss'd Gang—that held her hand along the way.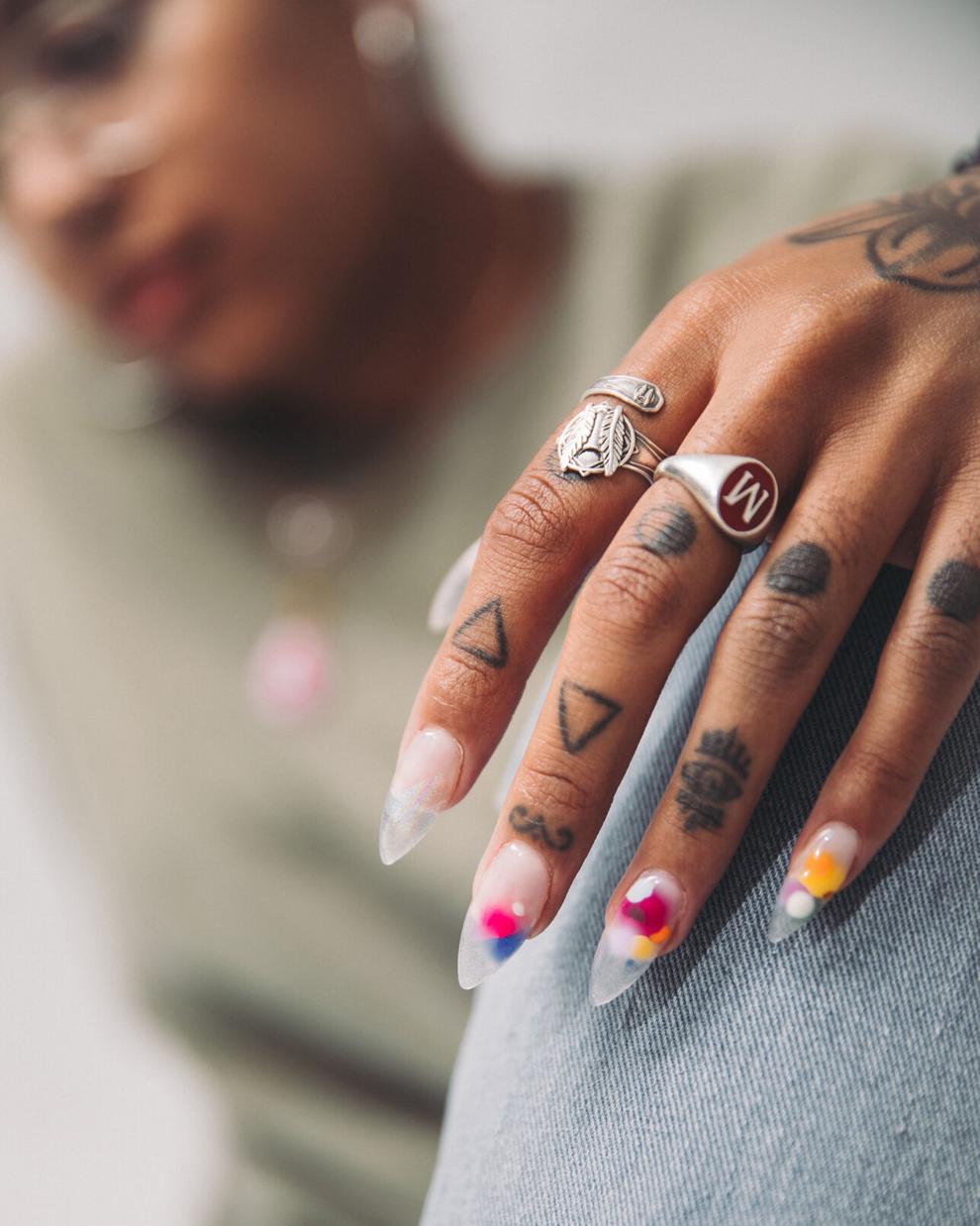 When thinking about the future of Gloss'd, Lina's already making moves towards her dream of having her own storefront.
"Expanding upon Gloss'd so it's not just nails but a creative collective," Lina says. "A lot of my friends, my peers, want to be a part of a collective that's inclusive, in a safe space that's not entirely white facing."
For Crystalyn Williams of Bedazzled by Crystalyn, bedazzled isn't just a name, it's a way of life. As the name hints, Crystalyn specializes in diamonds—and only uses the finest Swarovski crystals to attain her looks.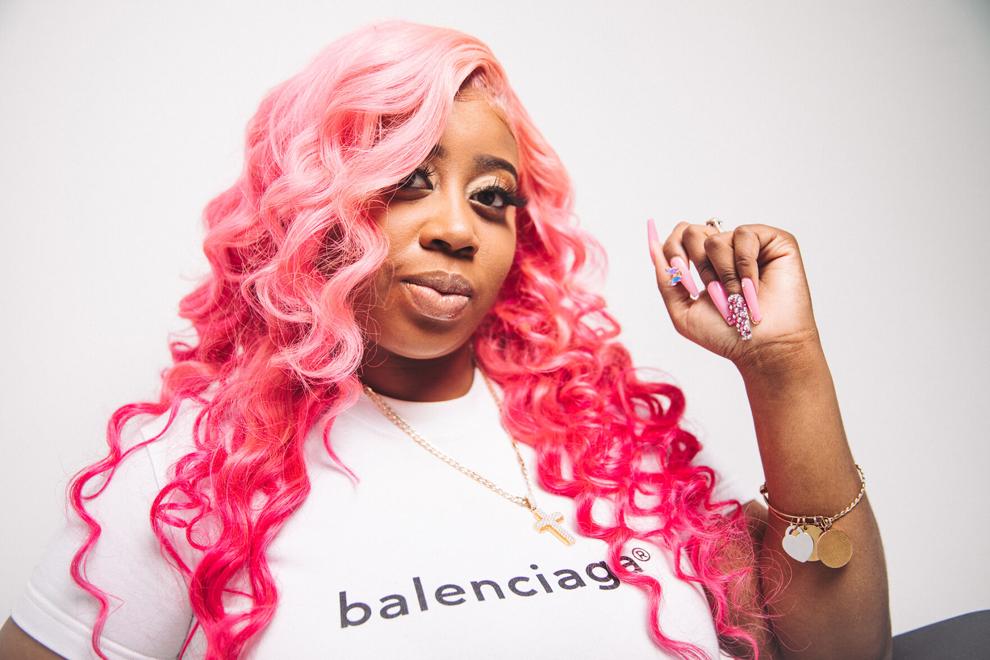 Known for bringing the bling-bling, Crystalyn has amassed a large following and client roster, with the help of social media, that's allowed her to jump headfirst into the waters of entrepreneurship.
"I've never worked for anyone. I like being a boss," she says.
Educated at the Salon Professional Academy in 2014, it was Crystalyn's decision to put her nail work on Instagram that got her the first customer.
"I put some nail polish on my nails and put it on Instagram and then my cousin said, 'I'm next,' and it was on from there."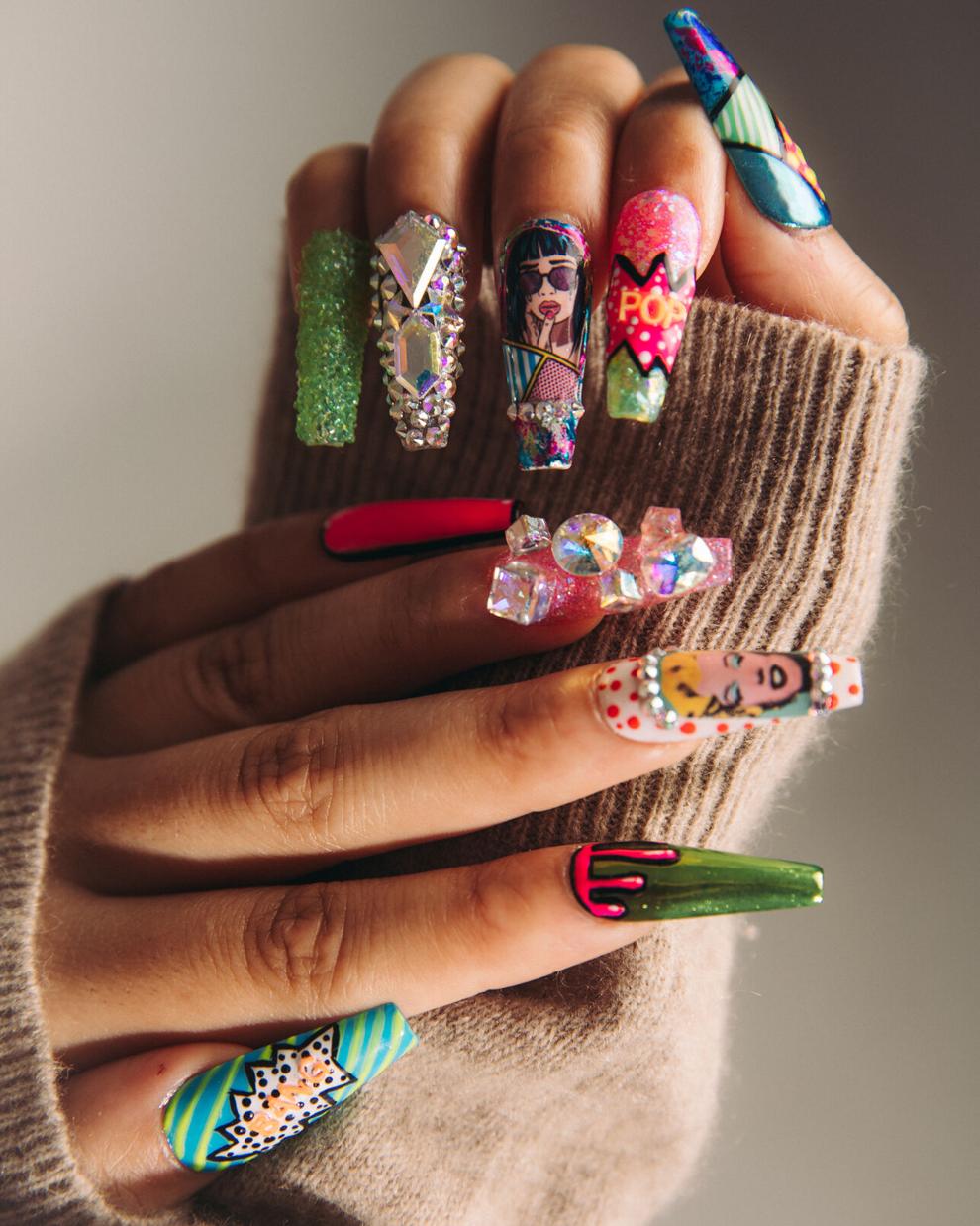 For Crystalyn, getting her license and attending SPA laid the foundations for her work and the intricacies that come with being a nail tech: keeping nails healthy, shaping, working with different products. What you see on her Instagram page, however? That's all her.
"The creative aspect of the nails I taught myself," she says.
Crystalyn keeps her finger on the pulse of all things nail art and design by perusing sites like Pinterest and Instagram and learning from other professionals in the field. Always a student, Crystalyn has looked to other successful nail techs for inspiration and growth. She's gotten her nails done by Cardi B's nail tech, Jenny B, been taught by master nail artist GioVanni Hernandez (previously Nuni Torres) and will soon be taking a class by celebrity nail technician Chaun Legend.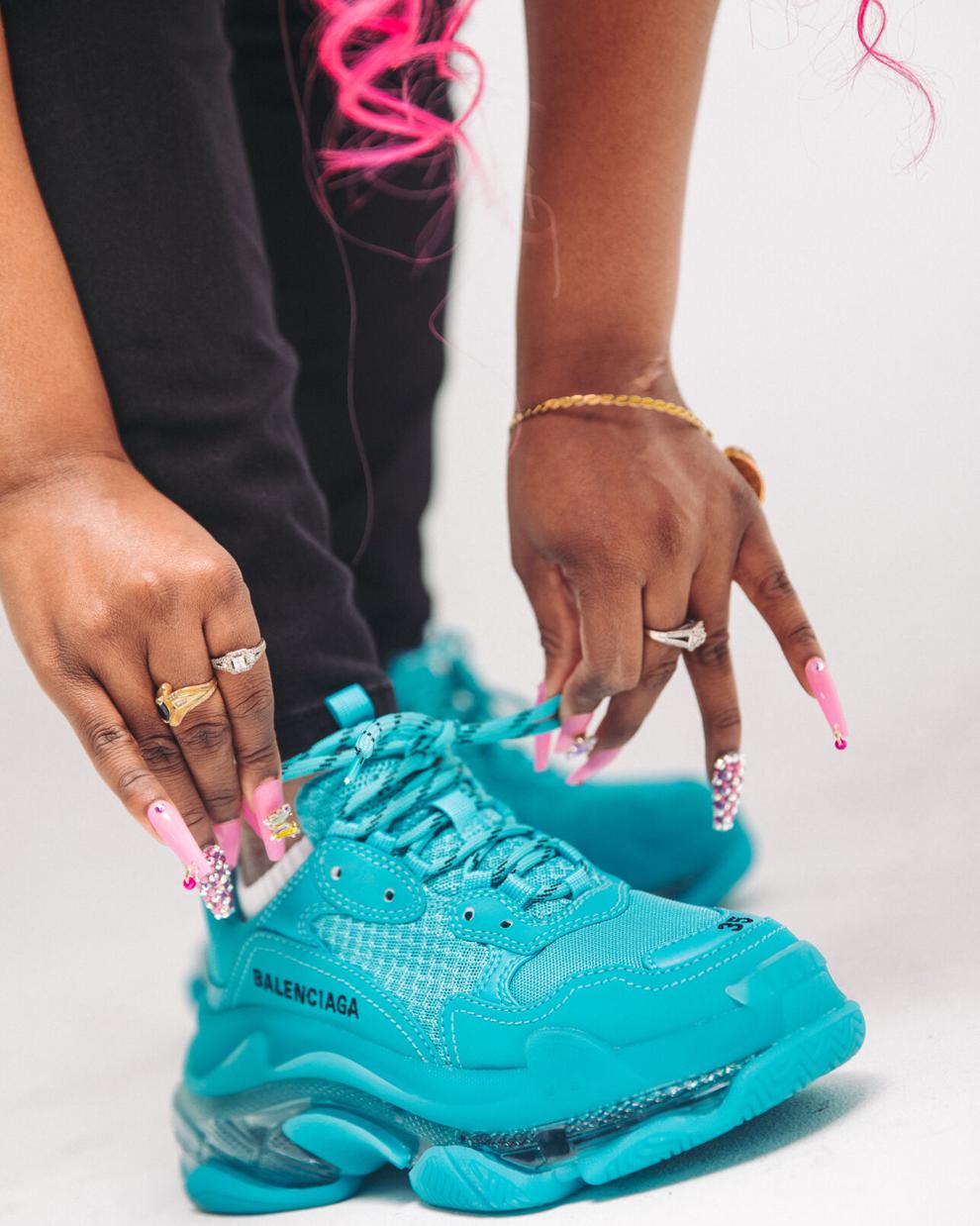 Always evolving, Crystalyn expanded her reach into the press-on nail game during the pandemic as a way to bridge the gap during stay-at-home orders when she couldn't see clients. Now Crystalyn sees no end in sight. Currently in the process of launching her website with the help of a developer in California, she's expanding her range of press-on nails to multiple designs with custom packaging.
While waiting to open her own shop, Crystalyn's now reached the point where she's outgrown being the boss and sole employee.
"I'm going to have to hire workers because I'm so booked," she says. Booked and busy is the name of the game—and Crystalyn is winning.