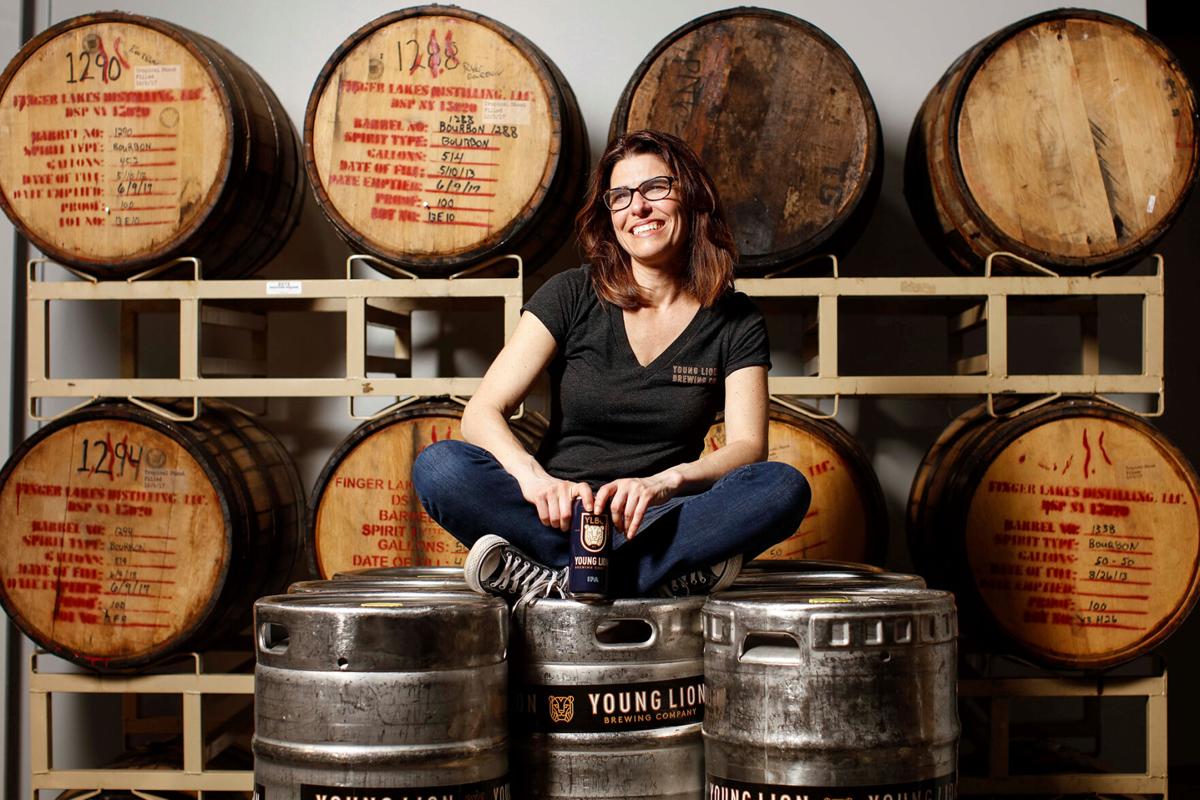 After cofounding and selling several successful software companies, Jennifer Newman was at a point in her life where she could do what she truly wanted. "For me, that was always beer," said Newman.
But not just any old kind. Newman wanted beer made with the best ingredients, the best equipment and from the best brewers in the industry. She also wanted to enjoy that beer on the beautiful northern shore of Canandaigua Lake.
The women-owned and managed brewery is one of the larger microbreweries in New York State, boasting a 10,000-barrel production brewery, 1,000-square-foot taproom and 2,400-square-foot event space.
Because brewing is still a fairly male-dominated industry, people often did a double take when they saw a woman at helm.
"When we were starting out and attending festivals, people would turn to my male sales representatives and ask them if this was their brewery and never even consider that it could have been mine," said Newman.
This would have caused many to lash out. Not Newman. She considers those teaching moments.
"You stand up, look them in the eye and be kind," she adds. "Because at the end of the day, saying that I own the brewery and this is my beer, but what do you think of it? That back and forth is what makes a change in the perception."
It also helps that the beer speaks for itself, which Newman credits to head brewer Phil Platz. He brought more than a decade of experience, including time with MillerCoors and Trim Tab Brewery in Alabama, and is responsible for all of YLBC's original craft brews.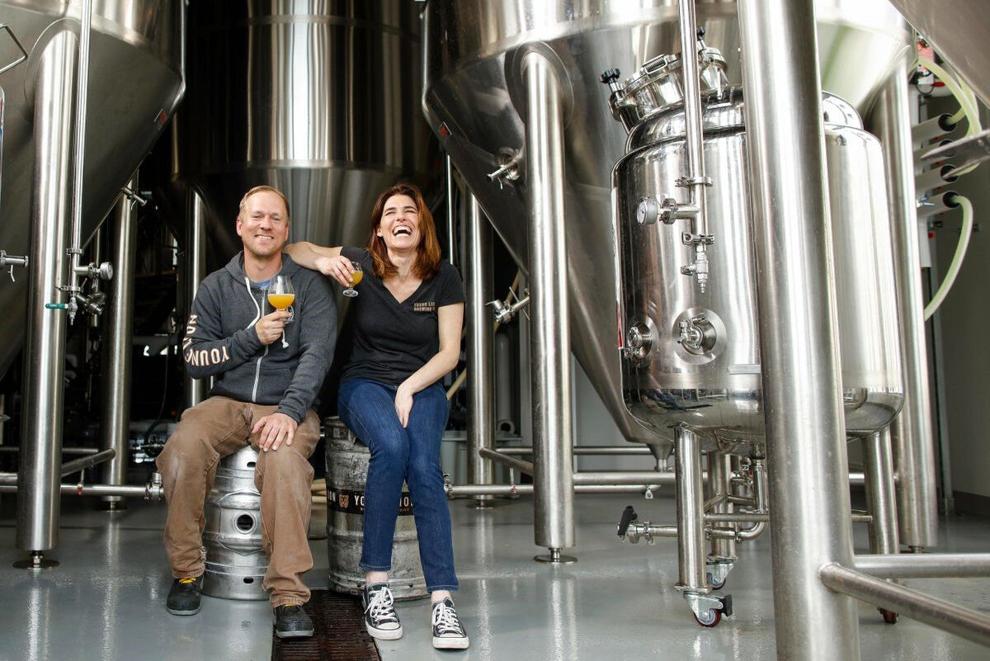 The core lineup includes an IPA, Pilsner, Double IPA, Stout and Bourbon Barrel Stout.
"Right out of the gate, our pilsner earned a bronze medal in the Governor's Excelsior Cup," said Newman of the competition that honors the best craft beers in New York State. "We were especially proud because there's no hiding imperfections in a pilsner. It needs to have a crisp clearness to it."
YLBC doesn't only do the old standbys well. They also release small-batch, specialty beers every four or so weeks to ensure their portfolio always appeals to every kind of drinker. These are available until they sell out and then go away for at least a year.
They are always inventive, technically strong brews.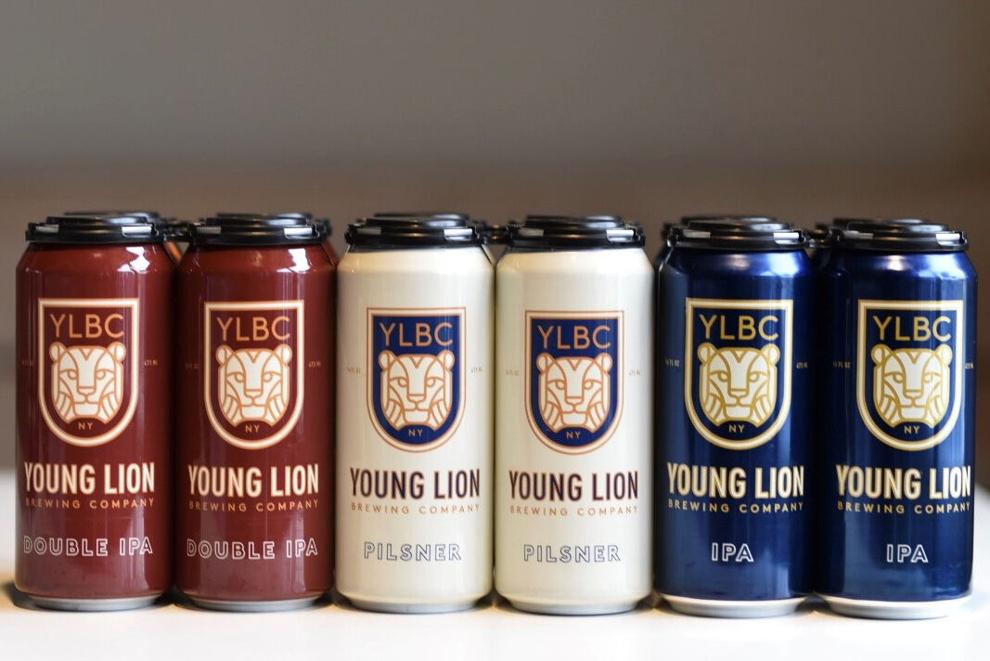 Let's take YLBC's Oktoberfest beer for starters. It's made in accordance with German Purity Law, which requires that only barley, hops and water be used when making it. Their Citrose Sour is brewed with blood orange and lychee fruit puree to guarantee zesty citrus and herbal coriander notes in every sip. Technical and tasty is the YLBC way.
"We want people to love what they're drinking. It's why we develop fun and innovative brews to help build a passionate community around craft beer right here in New York State," said Newman.
You may have even seen these offerings at Consumers Beverages, Tops, Wegmans or on tap at your favorite bar (YLBC is available at over 870 locations across WNY). The cans feature a geometric lion within a crest—the name harkens back to the days of the Erie Canal.
"When it was being built, they wanted the region to have a flashy name that attracted young people here to help with its construction. 'Young Lion of the West' was chosen. That always resonated with us for its strong and genuine feel," added Newman.
The Erie Canal is a more than apt muse for YLBC because at the heart of both projects was a desire to get good things flowing throughout New York State.
"We love being local. Our focus areas right now are Rochester, Buffalo and the Southern Tier. It's about building those relationships and making the best and freshest beer for our community," said Newman.
Experience Young Lion Brewing Company in its natural habitat
As far as road trips go, a visit to Young Lion Brewing Company checks the right boxes.
Less than two hours away!
Instagrammable views!
Relaxing atmosphere!
And beers, beers, beers!
YLBC is an easy hour-and-a-half drive from Buffalo via the I-190 East.
Once you arrive, you can't miss the gorgeous views of Canandaigua Lake. The brewery and taproom sit on the northern shore, so you can see the whole lake—the fourth largest of the Finger Lakes—with the magnificent Bristol Mountains looming large in the background.
When you finally step inside, you'll immediately smell the specialty malts coming from the mill room. You'll also see the magic with your own eyes as YLBC offers windows into the actual brewery.
As you peek in, you'll notice the three vessel, 35-barrel brew house with 90 barrel fermenters. You can even see the Westfalia centrifuge, which will especially mean something to beer aficionados, as an impressive piece of equipment that helps bring crystal-clear clarity to some beers and a blast of flavor to others.
The taproom itself is laidback and inviting to everyone, even dogs on the patio. You can belly up to the bar and ask questions about the beer without any snobbery in return. The Mexican Lager and Go Low IPA are very strong choices for this time of year. You can always keep up with what's on tap by following Young Lion Brewing on Facebook, Instagram and Twitter.
While there, you'll also have the unique opportunity to try any R&D beers that Platz is testing out exclusively in the taproom before taking them to market.
The patio makes for a perfect sun-soaked summer night with friends, while the second-floor balcony provides additional gorgeous views of Canandaigua Lake.
Before you leave, be sure to stock up on your favorites in the form of to-go four-packs and crowlers.
As is the case with so much right now, it's recommended you check YoungLionBrewing.com for any capacity and safety regulations before planning your perfect road trip. Cheers!