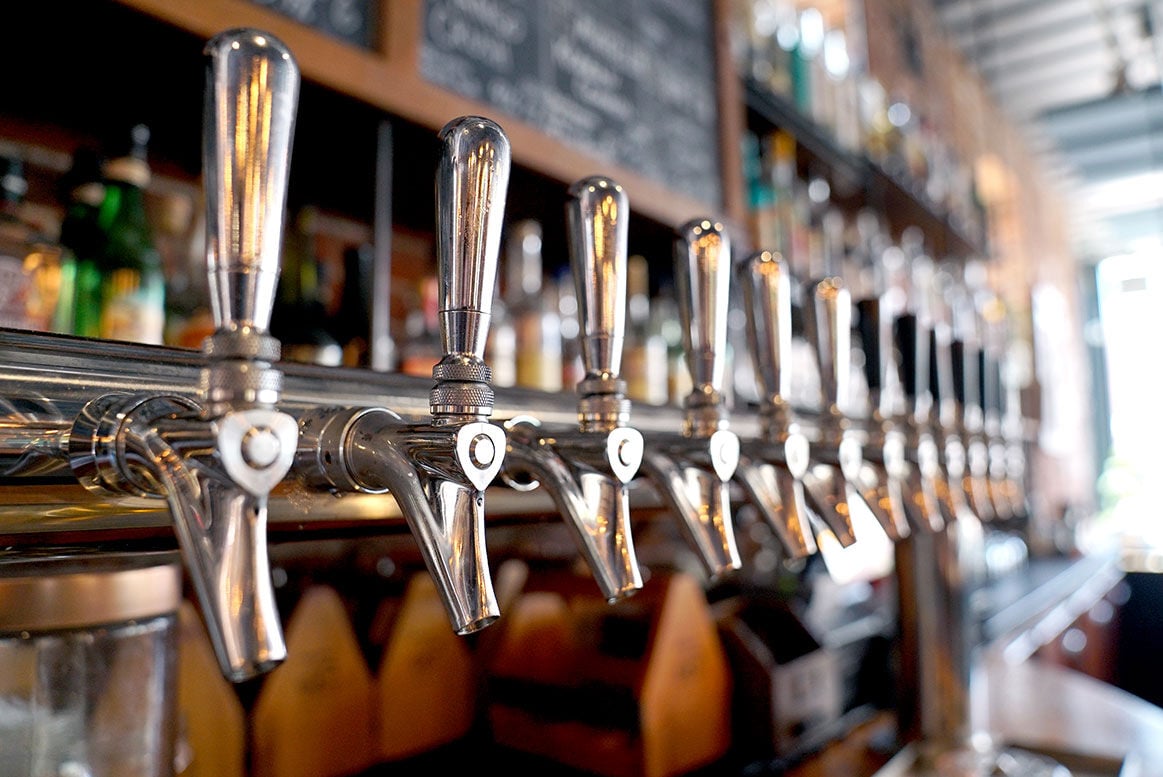 The ultimate marriage of travel and dining, a tasting trail is a journey in search of that specifically delicious, authentic and sensory experience. More than just good flavors and views, trails inspired by our taste buds provide a link to the often-fragmented past: stories of the land, the people who inhabited it and the delectable results it inspired. All within a few hours' drive.
Traditions of beer, wine and wing-making are a dynamic thread woven throughout the towns of Buffalo, Niagara, Erie, Rochester and the Finger Lakes.
"We're about seven to eight miles from the shore of Lake Ontario, but the Niagara escarpment is actually where the lake originally was 10,000 years ago," says Jason Mueller, sommelier and cellar master at Eveningside Vineyards in Lockport. "Any of the great wine-growing regions of the world are going to be on old seabeds and old lake beds, where there's a lot of limestone. It's one of the huge advantages to where we are in this region in general, or that it really even exists."
While Rochester and Erie boast over 100 and 200 years of history in beer making, respectively, our beloved Buffalo wings have come to us more recently—from a person rather than just a terrain. An Italian immigrant mother who got creative with a cut of chicken that she usually used for soup making.
"In the '60s, the wings of a chicken were not widely known," says Donnie Burtless, founder of Buffalo Eats. "I think there's a connection with immigration and 'peasant food' where people who didn't have a lot of money ate the cuts nobody else wanted and they found a way to make it delicious. Why not deep fry chicken wings and see what happens to it? I think it's a uniquely immigrant experience."
No matter how or why you trail, returning home with your new favorite tastes are only part of the fun. Take note of all the stories each ingredient has to share, and you'll certainly return hungry for your next gastronomy adventure.
Beer
📍 Buffalo
For a brewcation staycation, look no further than Buffalo's Ale Trail. With 12 breweries serving up an eclectic mix of IPAs, classic lagers and ales as well as funky fusions across the city, starting to explore Buffalo by the pint is easy with the trail map on Visit Buffalo Niagara. For the cider lovers, see the Step Out Buffalo guide.
📍 Erie
Taste all that 200 years' worth of beer-making has inspired on the Lake Erie Ale Trail. Brown, blonde and pumpkin ale lovers won't return home disappointed by the route, composed of 11 breweries across the Pennsylvania and New York. Find the full list of participating locations at lakeeriealetrail.com.
📍 Rochester
All found within Monroe County, this cluster of breweries situated in the heart of Rochester is a day trip worth tasting. Often intertwined with the ale trails of the Finger Lakes, like ROC/FLX Craft Beverage Trail, this list is just for the Rochester-bound with more than 20 high-quality craft breweries and brewpubs to choose from right within the city. See the map created by daytriproc.com to find your best route.
📍 Niagara
CAUTION! No Crossing: Keep the Niagara Ale Trail on the Canadian side for next year's road-trip list.
📍 Finger Lakes
All hail the Finger Lakes Ale Trail. Spanning over 210 miles, this daunting path will bring out the true beer enthusiasts with over 75 breweries. The 15 cideries also featured show off the sweet flavors of this fruit-forward region. Visit the contact page at fingerlakesbeertrail.com for travel info and a directory of stops while the route undergoes a refresh.
Wine
📍 Erie
The Lake Erie Wine Trail explores "America's Grape Country" with a 50-mile stretch along Lake Erie in Western New York and Pennsylvania. Amidst 30,000 acres of vineyards, the largest U.S. grape-growing region east of the Rocky Mountains, more than 20 wineries produce everything from ice wines to Cabernet Sauvignon. Known for the concord grape, plan your next tasting trail in one of America's oldest viticultural regions with their map on lakeeriewinecountry.org.
📍 Rochester
Stretching from the eastern corner of Monroe County, the Lake Ontario Wine Trail offers a manageable taste-bud adventure featuring six wineries. Get to know this quaint region with their map found on lakeontariowinetrail.com.
📍 Niagara
Although over 80 wineries sit across the Canadian side, you can enjoy the picturesque farm views of our own Niagara Wine Trail situated in the Niagara escarpment state-side. Comparing similarly to grape-growing climates in northeastern France, this trail's long growing season and soil character make perfect conditions for European style wines, including Pinot Noir and Sauvignon Blanc. Sip the day away under the Western New York sun with the help of the trail map on niagarawinetrail.org.
📍 Finger Lakes
Finger Lakes Wine Country is home to three distinct wine trails: Cayuga Lake Wine Trail, Keuka Lake Wine Trail and Seneca Lake Wine Trail. Each route offers exciting regionally grown wines from dry to sweet, with Riesling taking center stage. Plus, enjoying the locale's scenic wine-country views doesn't hurt either. Create your itinerary with the map found on fingerlakeswinecountry.com.
Wings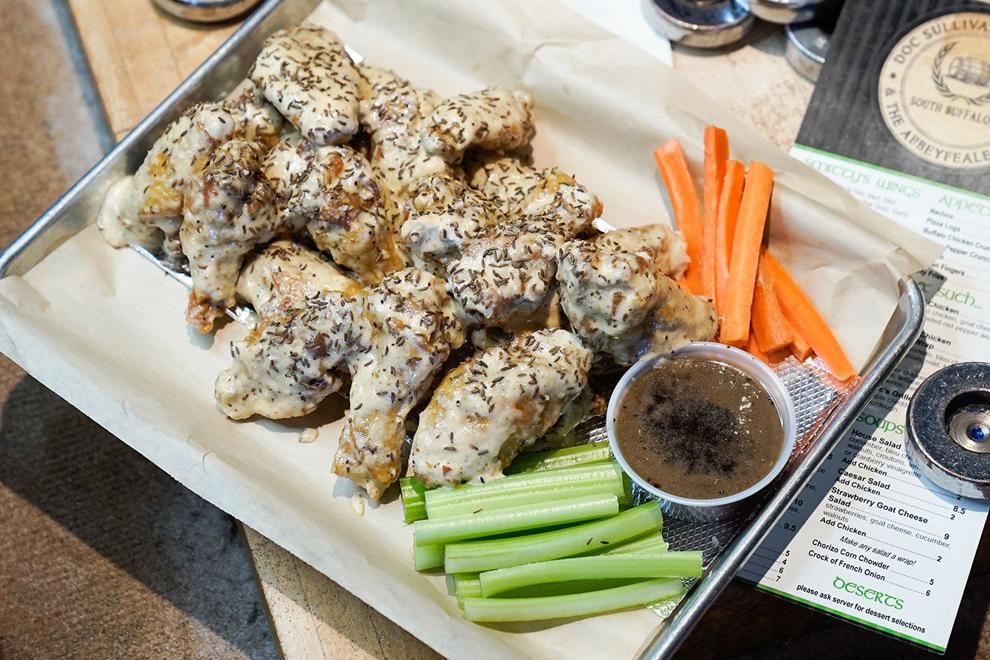 📍 Buffalo
When in Buffalo, do as the Buffalonians. There may be no more appropriate place for a Buffalo Wing Trail than its birth city.
Classically prepared as an unbreaded, deep-fried chicken wing coated in butter and hot sauce, the 12 restaurants featured on the trail all have their own unique twists on this Queen City staple. Bon Appetit may have named Gabriel's Gate as the best wing in the city in 2018, but that shouldn't stop you from making your own Mount Rushmore list. Find the wing trail map on visitbuffaloniagara.com.
Before you embark: Due to the ongoing Covid-19 health crisis, planning your trip prior to travel is recommended. Health guidelines practiced by each region may differ. Contact each facility individually for their most recent updates and requirements and monitor any travel restrictions for cross-state-border excursions.
---
Trail Tips
Five regional experts on how to get the best trail experience.
"Palette fatigue is real. If you really want to understand what the wine tastes like, for real, limit the number of wines you're tasting. Pick three to four wineries per day and relax between the wineries." – Nova Cadamatre, winemaker & master of wine, Trestle 31, Seneca Lake
"Get whatever the specialty [wing] is at each place, if there is such a thing. Cajun, honey butter barbecue…beef on weck. Don't just get mediums everywhere." – Donnie Burtless, founder of Buffalo Eats, @buffaloeats
"In this day and age, check ahead with what the operating parameters are. Do a little research, a little planning." – Mario Mazza, VP & general manager, Five & 20, Westfield
"Talk to the winemakers. They put a lot of time, effort and money into creating a product that they themselves want to express to other people." – Jason Mueller, sommelier & cellar master, Eveningside Vineyards, Lockport
"Grab a flight of beers that are completely different and learn what those beers can say about the brewery. I always get a lager, if it's offered, because that can tell you a lot about a brewery. It takes a lot of precision and skill to make a good one." – Paul Shim, beer enthusiast, @beerswithshim