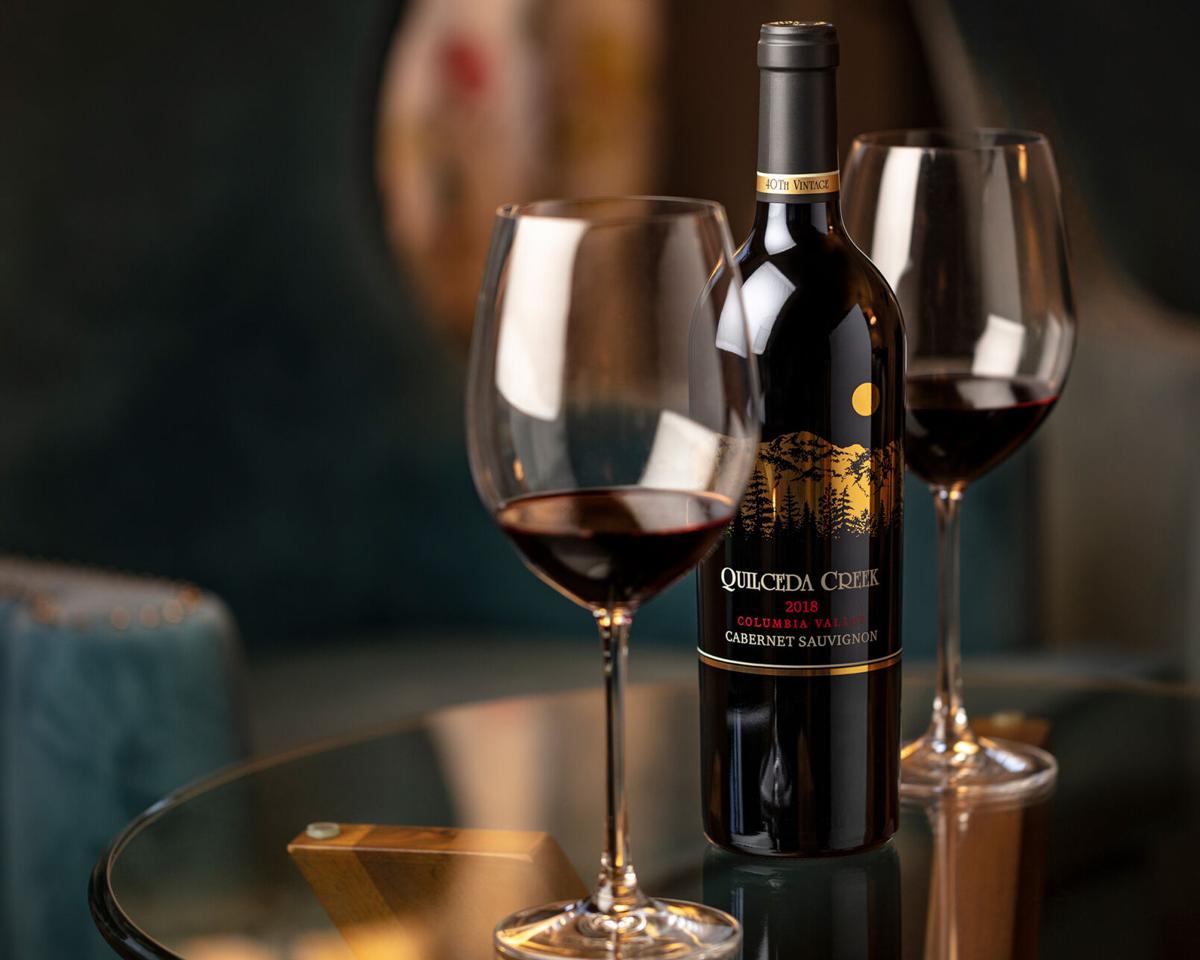 I have been privileged to taste thousands of wines over the years and try some of the greatest ones in the world. I've been writing about wine, food and travels for more than 10 years now, and the reason I first agreed to this column was the opportunity to share my experiences with fellow Western New Yorkers—and to maybe, just maybe, inspire you to try the wines that I have enjoyed.
Prior to writing about wine, my main favorites were California Cabernet and Pinot Noir. Since then I have learned about many other wines and wineries from the U.S. and around the world. I still love Cabernet and now I know that great Cabernet isn't just from California.
We have traveled to France, Napa, Oregon and Washington State. We tried amazing French wines including the likes of Chateau Lafite Rothschild, Chateau Mouton Rothschild, Chateau Haut Bailly and Haut Brion. We enjoyed many spectacular Italian wines including Sassicaia, Tignanello and Solaia. And, of course, tasted many impressive California Cabernets including Screaming Eagle, Diamond Creek and Plumpjack.
This has been an amazing journey.
I like finding, tasting and sharing wines that are very fairly priced, and available locally. But when I am lucky enough to experience something amazing—even if it's more expensive or harder to find—I do share that too.
I have fallen in love with Washington State wines and think they are producing great wines at a very fair price. That region is turning out excellent Syrahs, blends and delicious Cabernets. I have written many times about the wines I have discovered there—but this piece is devoted to what I consider one of the elite Cabernet producers in the world today.
I first discovered Quilceda Creek and its greatness when I had a chance to spend some time with wine critic Robert Parker several years ago. He was raving about them.
Several months ago, I shared my experience tasting the 2016 Quilceda Creek and how great it was when we shared it with our friends, Bob, Mike, Jim and Connie. An awesome socially distanced dinner and wine tasting!
The folks at Quilceda Creek reached out to me following that column to see if I would try their 2017 Cabernet along with their 40th-anniversay 2018 Cabernet. I hesitated for a nanosecond…then said I would be honored to taste the wines. But please know I never write about wines that I don't like. And I don't do ratings either—I talk about my experience with the wine instead.
Before I tell you my thought about these two wines, I wanted to find the perfect words to describe them.
Nirvana, bliss, ecstasy, hedonistic, mind blowing, sumptuous. I'm in love.
While these wines are very hard to find, I have seen Quilceda Creek for sale in Buffalo. The 2016 was about $200, as are both of these vintages. If you see this wine and have someone you would love to share an amazing wine with, go ahead and splurge. The memory of this wine will last way beyond its cost. 
Tasting notes on a memorable duo
2017 Quilceda Creek Columbia Valley Cabernet Sauvignon
We opened the bottle several hours before tasting. We needed the patience to let it open up. From the moment we tasted this wine until the finish, I can tell you this is world-class Cabernet.
The wine in so elegant. Fantastic layers of dark fruit, especially blueberries. I tasted a little chocolate too. Very powerful but elegant as well.
I love this wine and I think it could age well for at least 20 years. I have certain wines etched into my brain. One of the best was a 2001 Shafer Hillside Select, which I considered as close to perfect as they get. This Quilceda Creek is now sitting right there in my brain.
2018 Quilceda Creek Columbia Valley Cabernet Sauvignon
Just when you think it can't get better than the last bottle, along comes the 2018.
This is so special, as the 40th-anniversary release. This wine was also opened several hours ahead of the tasting. OMG, this wine is perfect. Silky smooth, succulent dark fruit, Belgian chocolate and layers and layers of pleasure. The finish is forever. This is a great wine destine to drink well for 20-30 years.
I feel so privileged to have a chance to sample the classic wine. About 10 years ago on Christmas Eve, we visited our good friends Peter and Rebecca, a tradition for many years. We always drink great wine but that night I remember the 2001 Harlan that Peter brought out. This wine now has a friend in my memory, the 2018 Quilceda Creek.
Warren T. Colville is Publisher Emeritus of The Buffalo News.