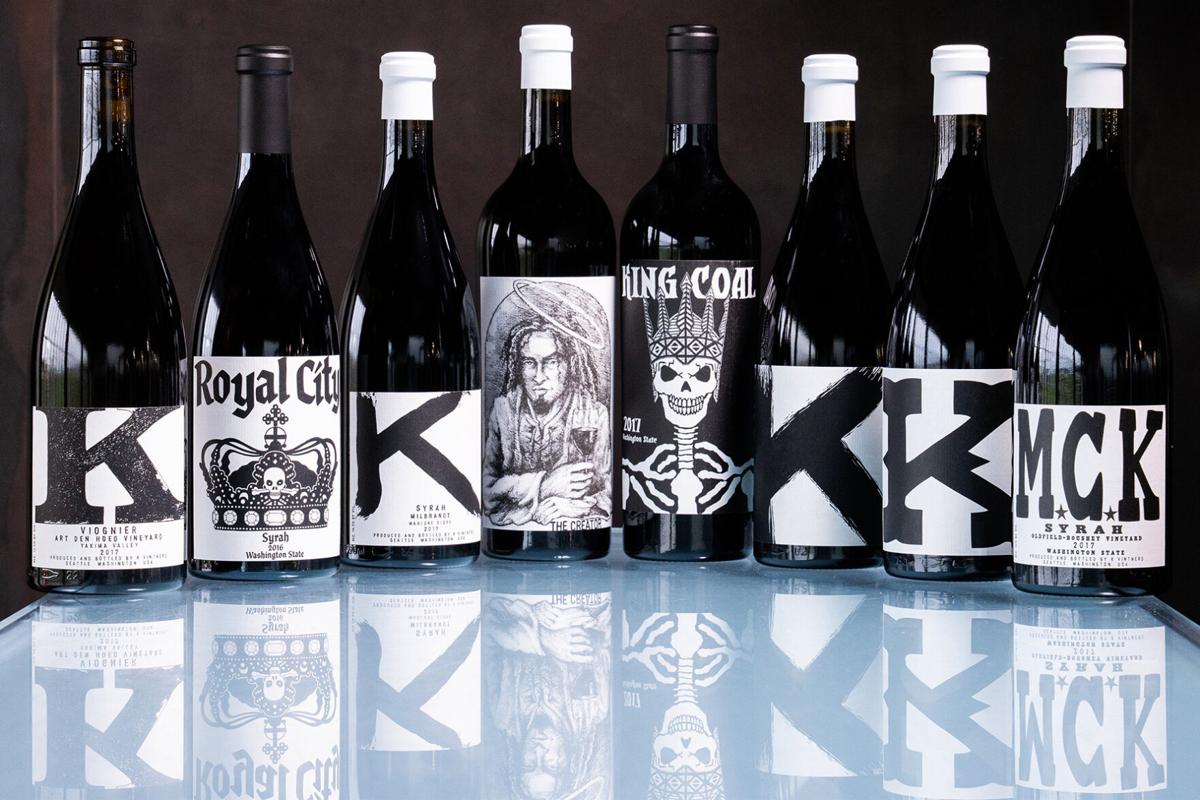 Our first wine tasting in Washington State was back in September 2013. As good as other trips had been, this one was a game changer for us.
We had the entire trip planned and were set to go. But then, about a month prior, I was at a business dinner at Remington Tavern in North Tonawanda. I always bring our wine and pay corkage, but there were two wines on the menu I had never seen before. The labels seemed like they were $10 bottles. One was Old Bones (2007) and the other Skull (2007).
Once I tasted them, I was totally obsessed with these wines. The best Syrah I had ever tasted and close to perfection—and I wanted more Charles Smith wines.
Since we were traveling to Washington, I thought I'd write to Charles and see if we could visit his winery and taste his wines. He wrote me back and set a time for us to meet at his tasting room in Walla Walla.
When we met Charles, he had something planned that was way beyond anything we had hoped for. We all piled into his SUV and went to his winemaking facility to try some of the juice from the grapes that were being crushed.
Delicious. We stopped by his barrel storage warehouse and tasted barrel samples. Simply amazing.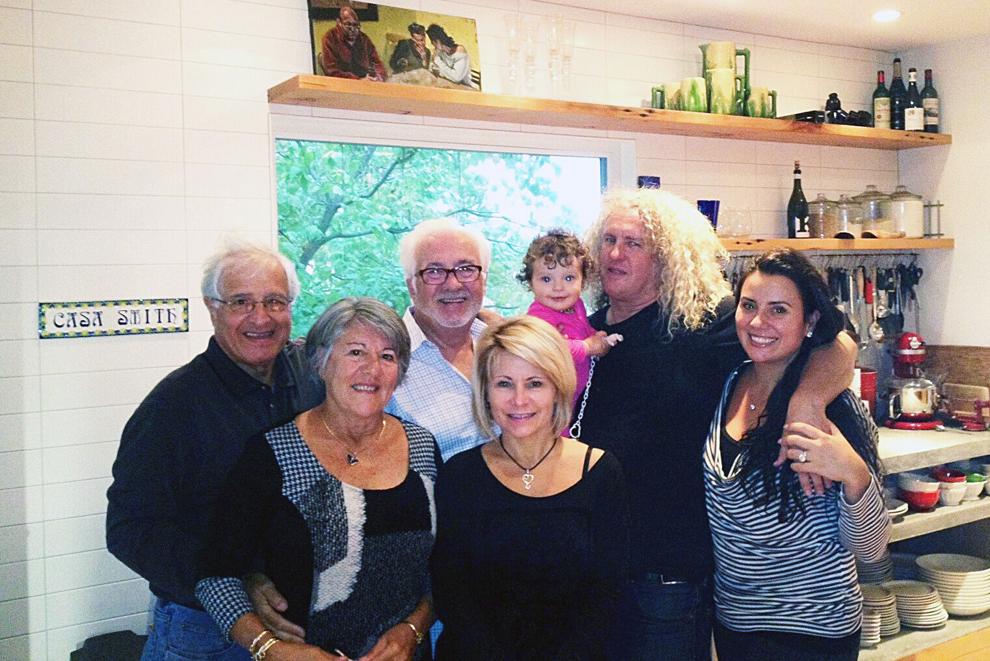 Then we were invited to his home for dinner. It was like we were family. A spectacular meal that had heirloom tomatoes, fresh baked bread and bolognese. We had French and Italian wines with dinner and then Charles took me to the original K Vintners building and brought two bottles of wine for us to try, a 2005 Skull and 2005 Old Bones. At that point, Charles had only made those wines twice: in 2005 and 2007. Amazingly wonderful wines.
So why am I writing about Charles Smith now? His wines are finally more readily available in Buffalo! Since I was vaccinated, I began to frequent wine shops and, lo and behold, I discovered an amazing selection of House of Smith wines; many K-Syrahs as well as other Cabernets and Syrahs. Now I can share many of the wines I love.
Just for fun, I poured a few of the House of Smith K Vintners bottles from my cellar as well as the new releases I found. I am excited to share my thoughts about these wonderful Washington wines.
2013 Motor City Kitty (MCK) Syrah
When I first tasted MCK I was amazed at the quality of this wine and, priced at under $40, it drinks like a $80 bottle. Dark fruits and complex flavors have made me a fan. When Karen and I first tasted this wine, we both said the same thing, "Lets buy a case or two." And we did.
While I love so many of Charles' wines, Cattle King is one of my all-time favorites. Every year I am amazed at the quality of this Syrah. Another wine that is close to perfection. I enjoy the powerful flavors of spice and dark fruit. It's hard to describe how wonderful this wine is. Stunning.
I bought this wine at least eight years ago and I loved it then. When we opened a bottle to write about it here, we were blown away by how this wine has evolved. I would call this almost a perfect wine. Beautiful dark fruit, subtle spice, silky smooth and an amazing finish. If you ever see this wine for sale, please try a bottle. It's amazing.
The name says it all. I'm so happy that some of Smith's wines are available in Buffalo. Once you try these wines you will get hooked. Amazing nose, lots of fruit and spice in your mouth and a lingering finish.
Also has some Syrah blended. While I'm a huge fan of the Syrahs, Smith also makes some awesome Cabernets. Great value, as some of them are as good as the big names from California but at a fraction of the price. This is a big, bold, in-your-face Cabernet. It also has a cool, funky label.
When we took this wine out of the cellar, I was once again so pleased at how this wine has aged. Vibrant fruit. A big wine with plenty of spice. I know this seems repetitious, but that's pretty much how it goes. I haven't had many Charles Smith wines that I don't really enjoy.
2016 Powerline Vineyard Syrah
All the great qualities you come to expect from K Vintners. This wine is still youthful and has plenty of years left to evolve.
Did I mention these wines are delicious? Bursting with dark fruit. Elegant. Perfect spice, fresh ground pepper. We enjoyed the wine in our mouth and the finish keeps reminding you of just how good the wine really is.
2016 Cattle King Upland Vineyard Syrah
Cattle King is one of my all-time favorite Syrahs. There are subtle differences in all these Syrahs and it's hard to describe the difference. They all have dark fruit and spice. When you open a bottle, there is expectation and anticipation. Many wineries have one or two wines that I really love, but I have a hard time with K Syrah—I really love them all.
These releases are never disappointing. Some of these wines have a fresh ground pepper, other spices and a compelling array of fruit and flowers. The nose is compelling and enjoyable before you take your first sip.
I haven't tried this one yet, but I saw it at the store and I have it on my list. Over the years The Deal has always been a winner.
This is another MCK that we have been enjoying recently. It will still get better and better over the next couple of years. This may be one of the best values in quality Syrah anywhere. Go and buy this to begin your K Syrah journey.
This is an excellent Syrah, and it has more floral and dark fruit combinations. It's a real pleasure to drink, and I will continue to buy this wine. Put this on you shopping list.
This is a selection of wines that we have tasted either from our cellar or from our local shopping expedition. We are big fans of Charles Smith's wine and once you try them you will be hooked too. These wines range in price from $39 to about $100. The 2016 Cattle King is amazing and I saw it on sale for $49.99. MCK was also on sale for $39.99. At most wine stores you can get at least 10% off if you buy a mixed case. Just ask. 
Warren T. Colville is Publisher Emeritus of The Buffalo News.