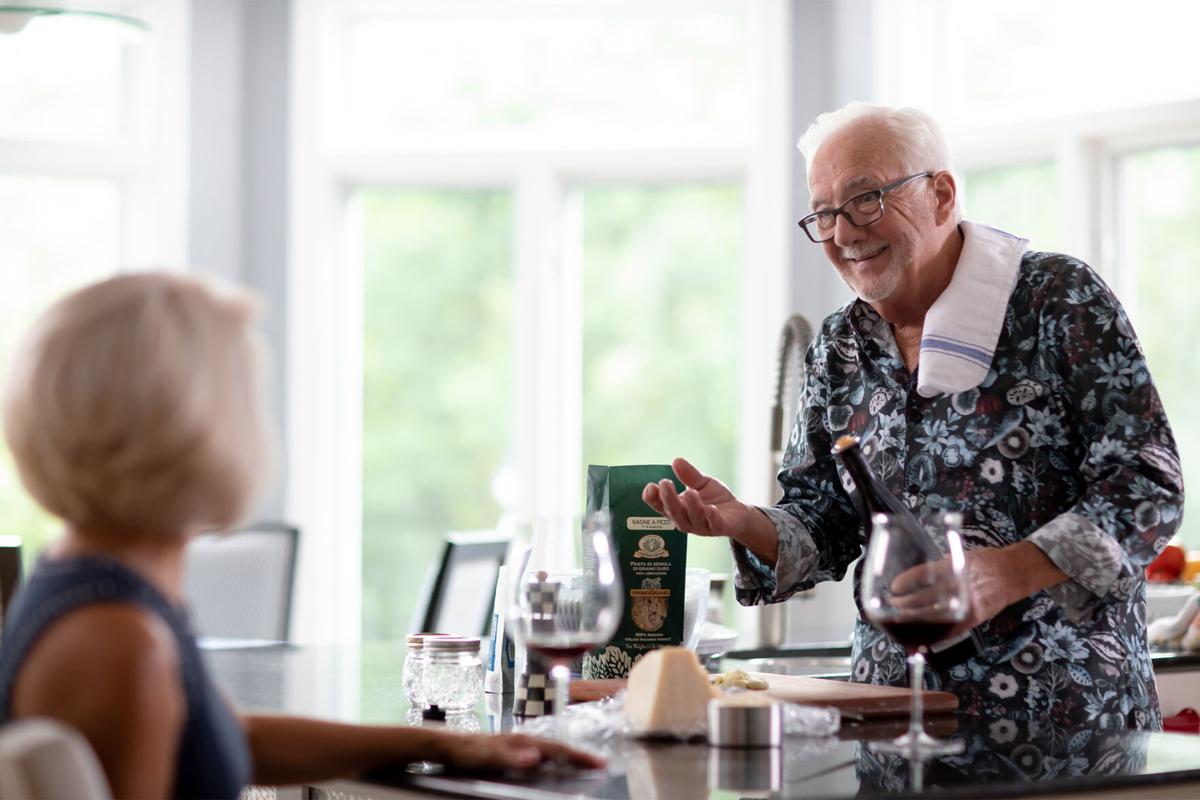 I promise to be totally Frank with you in this column.
First, let me tell you that I'm talking about Frank Family Vineyards, and I am only writing about their wines.
About 10 years or longer ago, my wine-drinking buddy asked me to stop over to a try wine he'd picked up: a Frank Family Reserve Cabernet Sauvignon (I don't remember the vintage). I immediately fell in love—and have enjoyed Frank Family wines, which you can find locally, many times since.
When I told him that I was finally writing about these wines, he gave me a bottle of 2016 Frank Family Cabernet to help the cause. My wife and I opened it and it was drinking beautifully and went well with the Bolognese we were having that night. This bottle sells for about $60.
I was able to get quite a few Frank Family wines to try for this article. Here's what I tasted—and frankly, the entire experience was mind opening. I had no idea of the expansive lineup they are making at Frank.
The first two wines are Chardonnays, which I rarely write about since it's not my favorite type of wine, but I thought I would include to give you my feedback.
2019 Frank Family Carneros Chardonnay
I tasted pears and apples and a citrus acidity. I was surprised how much I enjoyed this wine. If you're a Chardonnay fan, this is an excellent wine and it's priced right too.
2018 Frank Family Lewis Reserve Chardonnay
There is so much happening with this wine. First, it's delicious and I enjoyed it. There is plenty of apples, pears and a little sweetness in the background. I don't know what else to say except if you see it, buy it. It's one of the best Chardonnays that I have tasted.
2019 Frank Family Carneros Pinot Noir
That's a good price for a wine of this quality. Frankly (no pun intended), I never even knew they made a Pinot Noir. A little spice, a little bit of cherry and other fresh summer fruits. I really liked this wine, and I would get more to serve with some salmon cooked on a cedar plank. Yum.
2018 Frank Family Zinfandel
I normally don't drink newly released Zinfandels. I like to give them a little time to shed that in-your-face alcohol and smooth out. I didn't know what to expect from this bottle but what a pleasant surprise. Powerful dark fruit, cocoa, depth of flavor. I liked this wine and it matched up against wines that are pricier.
2018 Frank Family Cabernet Sauvignon
I love California Cabernets but most of the good ones have gotten crazy with their prices. This is a very good buy. It is big wine with lots of dark fruit, very nice in your mouth and it has a very nice finish. This is a good find.
2017 Frank Family Cabernet Sauvignon Reserve
We tried this wine with our friends and I thought the wine was delicious. It is drinking beautifully right now, and we had it with some homemade pasta. We drank it with a bottle of Nickel and Nickel and all four of us like the Frank Family better. I wouldn't mind having a few bottles to enjoy over the next couple of years.
2017 Frank Family Patriarch Cabernet Sauvignon
This is the real deal Cabernet, it's a big boy for sure. This wine is powerful and should age well for many years. Gigantic fruit explodes in you mouth. The flavors are so intense. Beautiful color, great finish. You remember the amazing pleasure this wine brings you long after you remember what you paid for the bottle.
This was a fun wine tasting and I am officially a Frank Family advocate.
Go buy these now
I have written many times about Charles Smith's wines from Washington. He makes great wines at very fair prices. His K Syrah is without a doubt some of the best I've ever tasted, and his Cabernets are wonderful too.
About 10 years ago, I wrote about an unusual wine that he was producing, a Riesling called Kung Fu Girls. Now I'm not a big Riesling drinker but when I tasted this wine I was blown away. The wine is like $10-$12 and is absolutely delicious.
I have another blockbuster deal for you that retails for less than $20: a very unusual offering from Washington called Golden West Pinot Noir 2018. When I want Pinot, I think Oregon or California; Washington is known for its Syrah, Cabs and blends. Charles Smith emailed about this wine, then sent a few bottles to me that I drank and also gifted to several of my friends to try.
This may be the best Pinot for under $20 that I've tasted in years. This wine is very beautiful, amazing fruit—especially cherries and strawberries. Trust me on this one.
I gave a bottle to Vinny, the owner of Linguine's, and he loved it. He ordered some for his wine list and sold out immediately. He ordered more!
Warren T. Colville is Publisher Emeritus of The Buffalo News.