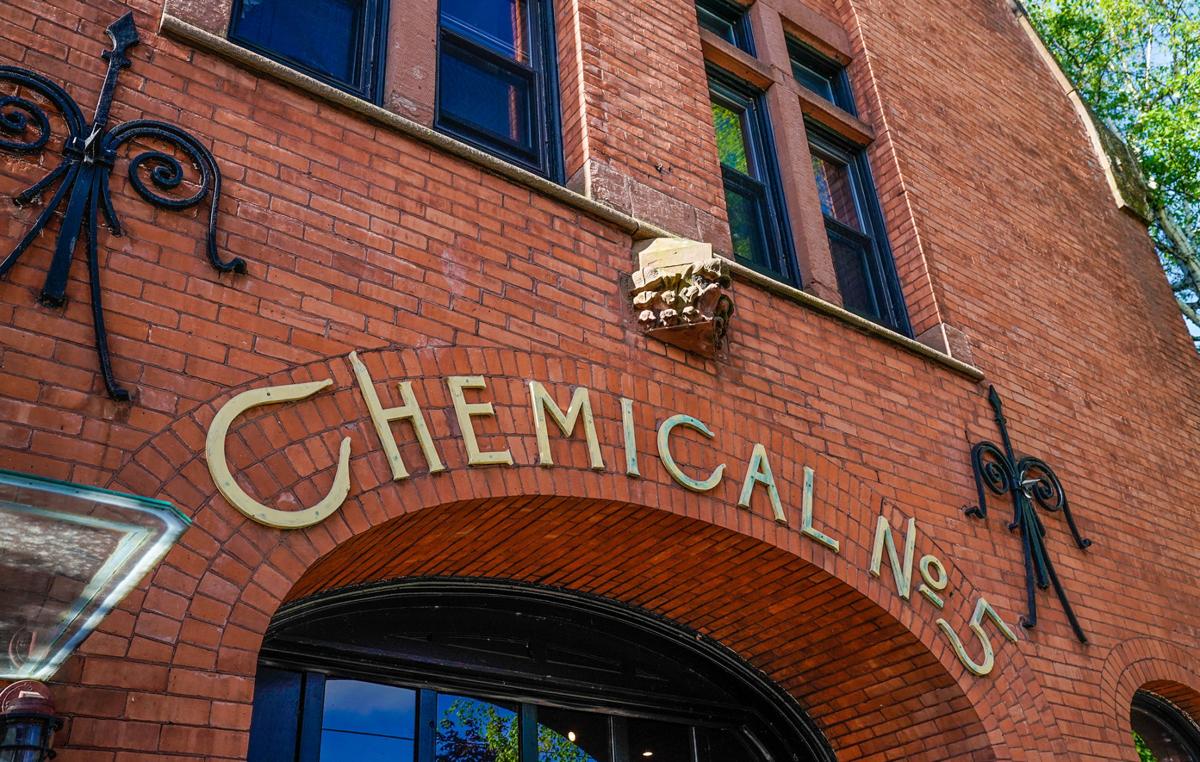 An old firehouse is an iconic building. Alarm bells that sounded the distress signal. Brass poles that delivered a vertical stream of firemen from second-story bunkers to vehicles waiting below. Big bay doors out of which horse-drawn wagons and then roaring red fire trucks rushed out to help. Flag poles jutting from brick facades that flew the stars and stripes over first responders on their way out to put themselves in harm's way to help others.
But what becomes of a firehouse after its last call has been answered? It finds a new calling—as a home, business or blank canvas.
Buffalo is home to dozens of historic firehouses that started in the late 1800s and early 1900s as sentinels of safety for their respective neighborhoods. But as populations shifted, equipment and technology needs changed and engine corps merged or moved, the Buffalo Fire Department sold many of these solid fortresses one by one to private owners who converted them into beautiful places to live and work.
Cookie on Niagara Street is one such firehouse. Built in the 1880s and purchased in 1978 by Rich Products, the former two-story Engine No. 11/Hook & Ladder No. 4 first became The Red Brick Market, a wholesale outlet for Rich's frozen desserts, appetizers, dinners and drink mixes. In 2017, the space underwent another transformation to become Cookie, which makes custom cakes, desserts and cookies for events at The Atrium at Rich's across the street and for the general public.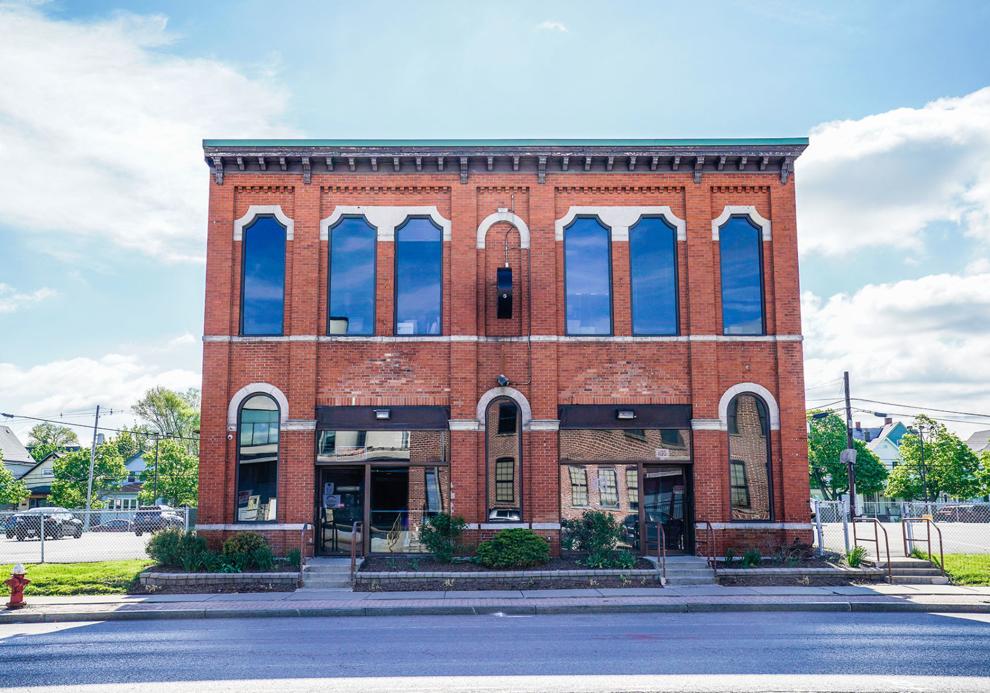 Inside, the two large open rooms that used to be fire truck bays are big enough to fit gleaming stainless-steel kitchen work surfaces, giant ovens and coolers full of sweets, an illuminated glass case full of intricate cookies and cupcakes, and classes and parties to learn cake and cookie decorating techniques from Rich's energetic pastry chefs. While the bright white walls and hints of vanilla in the air bear little resemblance to the firehouse's former utilitarian ambiance, new pressed-tin ceilings harken back to the ones that were in the firehouse originally.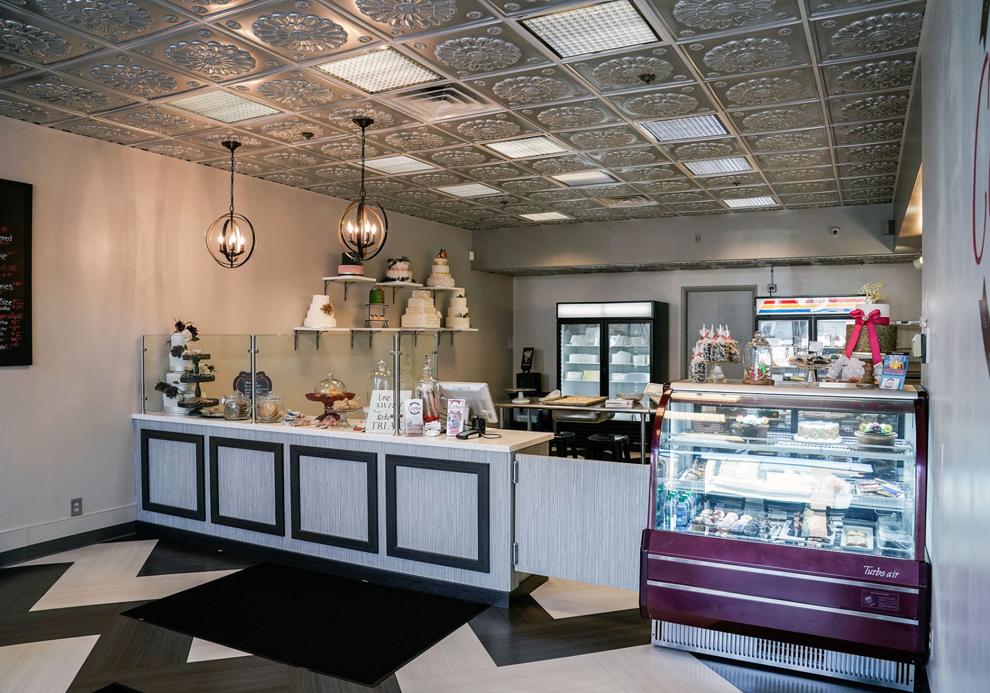 Upstairs, the spaces that once served as command centers and bunks where firefighters spent their days and nights waiting for a call now house Western New York United Against Drug and Alcohol Abuse, a non-profit started by the Rich family in 1986 to provide prevention services to high-risk schools and community groups.
Across town on Main Street near Utica Street, tucked among taller buildings and easy to miss, another late 19th century firehouse is still serving its neighbors, too. The old Engine No. 16, which was an active firehouse until 1991, is now home to Western New York Veterans Housing Coalition, which helps veterans and people with special needs find affordable housing, employment and other services.
In the non-profit's headquarters on the first floor, framed black-and-white pictures of the firehouse's early days hang on a brick wall just inside the former vehicle entrance. They depict serious-looking mustached men in brass-buttoned wool uniforms standing at attention in front of a horse-drawn wagon loaded with barrels of water. Another shows a similar cadre of firefighters surrounding one of the city's earliest motorized fire trucks parked just outside the station.
On the second floor are nine fully accessible one- and two-bedroom apartments with 24-hour onsite home care designed for the WNY Veteran's Housing Coalition's most physically challenged residents. The location is ideal, just around the corner from some of the organization's other residential facilities and down the street from many other social service providers like Veterans One Stop Center and the Society of St. Vincent de Paul. The building's large open spaces made it a perfect fit for the organization's needs, says President and CEO Gigi Grizanti.
"There was room at the back of the building for us to expand, and plenty of space inside for wider hallways and doors to accommodate wheelchairs," she explains. "It allowed us to become the first ADA-compliant building in the city."
Although the inside of the firehouse has been completely remodeled to fit its current use, there is an irony that men who put their lives on the line for their country are living in a space where a different group of men did the same for their city for over a century.
Engine No. 16 isn't the only station to be converted into living spaces. Other larger firehouses have become high-end loft apartments like the old Engine No. 15, with original hardwood floors and built-in wooden cubbies that once held helmets and boots finding new uses as bedroom armoires.
Others are now single-family homes, such as Engine No. 36 on Elmwood Avenue at Great Arrow, Engine No. 24 on Leroy Avenue and perhaps the most unique converted firehouse in Buffalo, Chemical No. 5/Engine No. 37 on Cleveland Avenue. It's the last standing of seven firehouses situated around the city that were originally designed to fight fires with a chemical solution that included baking soda. The other six have been demolished. The chemical brigade stopped operations in 1920, and the fire engine moved to a new station in 1966.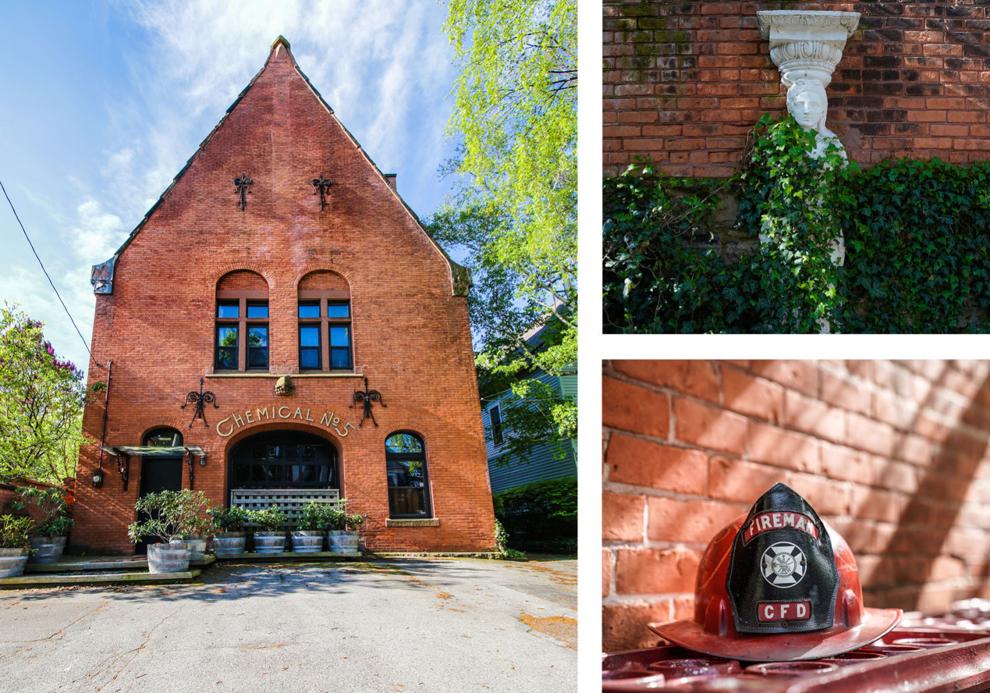 What also makes Chemical No. 5 unique is its storied architect and its Art Nouveau style. It was designed in 1894 by Edward Kent, the architect who was also behind the Unitarian Universalist Church on Elmwood Avenue, on the estate of John J. Albright, who wanted a firehouse on his property because his previous house had burnt down. Kent died during the sinking of the Titanic after being seen helping women and children aboard lifeboats. Kent's artistic flourishes, including ornate stone and wrought-iron details on the building's exterior, make Chemical No. 5 feel like a building that's more at home on an estate than on a municipal lot.
In 1989, those details lured then UB Dean of Architecture and Environmental Design, Bruno Freschi, to purchase the building and convert it into their home and art studio. In 1999, Robert Anthony and his wife Sarah Yerkovich were searching for a unique home when, on a whim, their real estate agent contacted Freschi to see if he'd be willing to sell Chemical No. 5. It just so happens that he was. Much to the disappointment of many in the neighborhood who had their eye on the unusual dwelling, the house never even went on the market.
Anthony and Yerkovich have retained much of Freschi's design, which preserved countless details inside the space including huge original wooden doors hung on sliders that once separated the front wagon bay from the horse stables in the back, ornate radiators, a slate-walled shower and wooden lockers turned kitchen cabinets. The open floor plan and high ceilings of the first floor provided the couple's two children ample space to run and play, and even housed a swing set and tumbling mats when the kids, now teenagers, were little. First-floor seating areas, homework nooks and common areas still feel cozy despite the buildings 5,000 square feet of living space.
Up a wrought iron winding staircase, supposedly put in place to prevent the horses from walking up them, is the former hayloft, fire chief's office and bunk rooms. Tall pressed-tin ceilings and soaring windows create an open and airy feel for the family's primary living quarters, while the thick brick walls create a quiet environment in the midst of a busy city neighborhood.
"It's important that we act as good stewards of this house," says Yerkovich, which has included replacing the original slate roof with 15,000 new slates a few years ago. "We love and appreciate everything about this place."
While many former fire stations have found a new purpose, many have been torn down while others sit empty and awaiting their next assignment. One of them is a massive three-story, over 12,000-square-foot brick structure on Jersey Street just behind Kleinhans Music Hall. The former Engine No. 2/Hook & Ladder No. 9 opened in 1875, served the Buffalo Fire Department until it was decommissioned in 1997 and has sat vacant since then. Ownership has changed hands six times in 30 years between various individuals and groups who envisioned residential and mixed-use plans for the ornate, hulking structure, but ran into undisclosed challenges along the way.
In 2017 a group of Buffalo-based friends, including four physicians and two business people, became the sixth and current owner of the Jersey Street station, believed to be Buffalo's oldest firehouse that's still standing. So far they've cleaned up the graffiti on the outside, stabilized a caving roof and secured the historic building against complaints of frequent drug activity and vandalism inside. Their plan was to convert the space into a restaurant and brewery with a studio apartment and co-working/community space upstairs, but neighborhood groups rallied in opposition and the application for an adaptive reuse permit was denied by the Planning Board in June of 2018.
For now, the group has gone back to the drawing board to modify the plans in hopes of appeasing neighbors, including further scaling back the overall size of the restaurant, removing plans for an outdoor patio and working with nearby D'Youville College to lease parking space. The challenge, explains Dr. Raphael Blochle, one of the investors, is to come up with a plan that can earn community support while still generating enough viable business revenue to cover the extensive preservation and fit-up costs associated with a historic abandoned building of that size. He's guessing that's what former owners with apartment conversion plans realized once they saw the layout of the building and the amount of work that needed to be done—more than rents would recover.
A look inside paints a clear picture of what's at stake. Water-damaged floors, names scrawled on walls in teenager script and holes where two brass fireman's poles had been stolen long ago are all surrounded by glimmers of hope and potential. Original pressed tin ceilings and wooden wainscoting still hang in the three engine bays. Exposed brick walls, original wooden banisters and iron radiators, nearly cathedral ceilings and eight-foot-tall arched windows, some still framed by red velvet curtains, all stand in stately defiance of time.
"I first set foot in this building and fell in love with it," explains Blochle. "I could see why five others did the same before us. It's been a learning process with so much passion on both sides, and I hold no hard feelings. But I'd really, really love to see the flag flying on the pole outside of the old captain's office windows again soon."
Buffalo's historic firehouses, by the numbers
Active: 9
Repurposed: 13
At-risk: 3
Demolished: 21