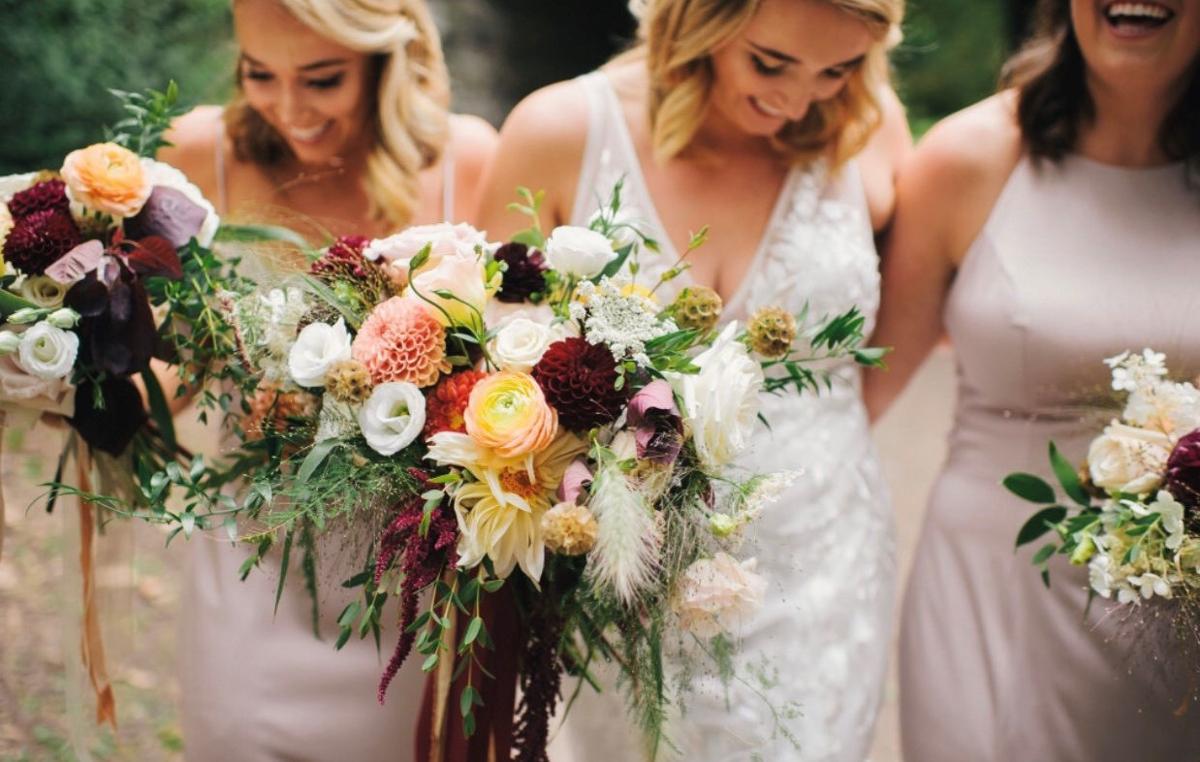 Plenty of new and interesting businesses that cater to weddings have opened recently in Western New York, and many more are opening this year, giving options galore to those planning their special day.
According to Katharine Phillips, a wedding planner and owner of Katherine Phillips Design, more and more couples are being mindful of sustainability, and many newer businesses have crafted their approach accordingly.
"People are leaning toward something natural and are taking into account the seasonality of things and sustainability for the environment," Phillips said.
Other trends and traditions, however, are starting to die off, Phillips said, including the bouquet toss and huge bridal parties.
Regardless of what look, feel and traditions a couple wants for their wedding day, these new venues and vendors provide endless choices so people can find the right fit for their vision. Here's what's new in the local wedding scene:
Venues
Located at 500 Pearl St. in Buffalo, this beautiful new building has several rooms with varying aesthetics and unending potential as well as accommodations for smaller and larger crowds for weddings and other events (not to mention an on-site hotel).
This 6,000 square foot barn in East Aurora was once the biggest barn this side of the Mississippi and was built by famous architect E.B. Green. The Zittel family has been hard at work restoring the barn to be in full swing for weddings and events in 2020.
The Curtiss Hotel at 210 Franklin St., Buffalo, opened in June 2017 but has just recently seen a massive influx of weddings on its rooftop in its third season in 2019. According to Summer Georger, director of special events, the beautiful rooftop views offer a unique, modern wedding vibe that can accommodate up to 250 for a cocktail-style wedding. The rooftop venue has a retractable roof and siding on its patios so guests will stay dry if inclement weather should occur.
Seated on a 30-acre lavender farm at 4299 Ridge Road in Lockport, Kin Loch serves as a barn event venue perfect for picturesque weddings.
Located at 13375 Warner Hill Road in Wales just five miles outside of East Aurora, this private wedding venue on a 200-acre working farm at the top of a hill features a million-dollar view. The granary is a traditional timber frame barn.
The boutique hotel's ballroom at 5000 Main St., Amherst, comfortably accommodates nearly 200 guests. The ballroom features high-vaulted wood ceilings with modern lighting, and contemporary yet classic decor that sets the stage for once-in-a-lifetime occasions. It also offers a variety of wedding-related services to help streamline your big day, including consultations, event planners, event rentals, audiovisual equipment and pet-friendly accommodations.
Located at 2718 Seneca St. in South Buffalo, Shea's Seneca Banquet & Catering was fully refurbished to the grandeur and beauty it once was and reopened in the summer of 2018.
Set to hold its first wedding in October 2020, Western New York's newest venue at 12139 Olean Road in Chaffee is booking weddings for the end of the year and beyond.
This 166 Chandler St. location is new to the scene in the historic manufacturing corridor in Buffalo's Black Rock neighborhood, nestled behind Elmwood Avenue.
At the Arrowhead Golf Club at 12292 Clarence Center Road in Akron, the Timberlodge is a well-oiled wedding venue, but The Sterling was being constructed in 2019 as a second venue on the site. The Sterling features a complete wall of glass as well as an island across a small bridge where for wedding ceremonies.
Vendors
This mother-daughter owned business handles the design of a wedding, including everything from floral design to vintage rentals and furniture for staging.
Located at 254 Union St., Suite 5, in Hamburg, DeaLea Photography held its ribbon-cutting in January 2019. Owner Deanna Kroll-Haeick wants to focus more on LGBTQ weddings because as a gay-owned business, she says when she and her wife married, they didn't really have anybody in the wedding industry.
This artisan scratch bakery at 3062 Delaware Ave. whips up macarons, specialty cakes and more.
Heirloom Soul Florals has a floral design studio in Lockport and grows its flowers at Kin Loch Farmstead. Its designs are whimsical, loose, organic florals inspired by the romance of nature and the special couples they work with.
Marigold + Vase caters to the more indie and alternative brides who are looking for unique florals, and uses an eclectic mix of flowers, textures and colors.
Jessy Herman relocated her photography business from Michigan to Buffalo and has burst onto the scene with what she calls a "little bit documentary, little hands-off" style for shooting wedding photos. That means no cheesy prom poses, but photos that are very true to life as your special day unfolds.
This business creates modern wedding invitation stationery, save the dates, menus, place cards and everything in-between for weddings.
Although Christy Muck's Forestville farm has been on the wedding scene for a few years, she is currently expanding to open a boutique and design studio as well. At Wild Blossom Hollow, she grows all of her own flowers, designs the arrangements and all of her clients get the special experience of going into her fields to select flowers before the wedding day. She can even plant something special for an occasion.
This contemporary floral boutique provides daily deliveries in and around Buffalo, as well as design for weddings.