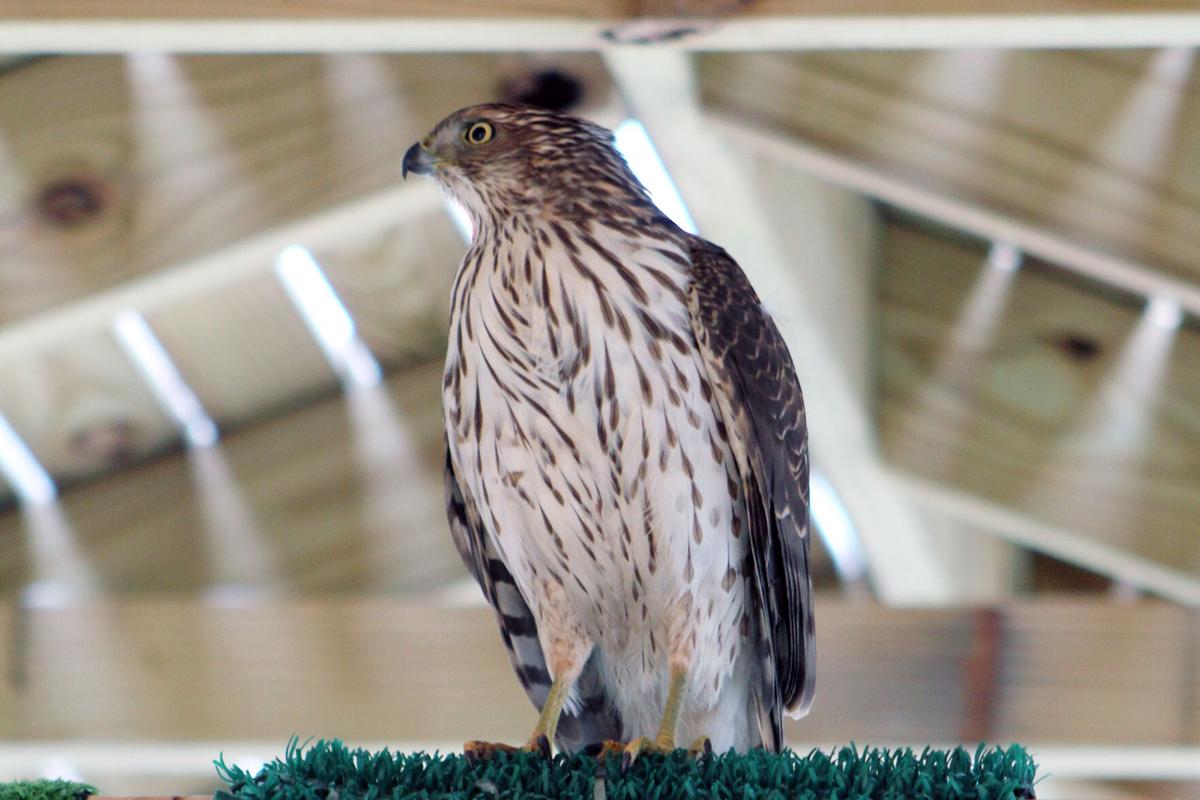 By now, summer's seasonal happenings are in full swing. Garden-tending. Pool floating. Burger grilling. Park playing. As everyone spends more time outdoors enjoying fleeting warm-weather activities, another seasonal circumstance takes place: finding injured or abandoned wildlife.
June through October is the busy season for local wildlife rescuers. Spring and summer are baby boom season for most winged and four-legged creatures, exponentially increasing the number of animals who be hurt or separated from their families. People are also eager to trim trees and lawns as the weather warms, disturbing many nesting sites.
In the fall, young birds of prey who haven't mastered hunting often come in weak, injured and starving. It's also when more people are outside to notice a robin with a broken wing or a possum who has gotten himself into a predicament. But however well-intentioned, citizens should not attempt to nurse a nestling back to health on their own—it's important to find a licensed rehabilitator instead.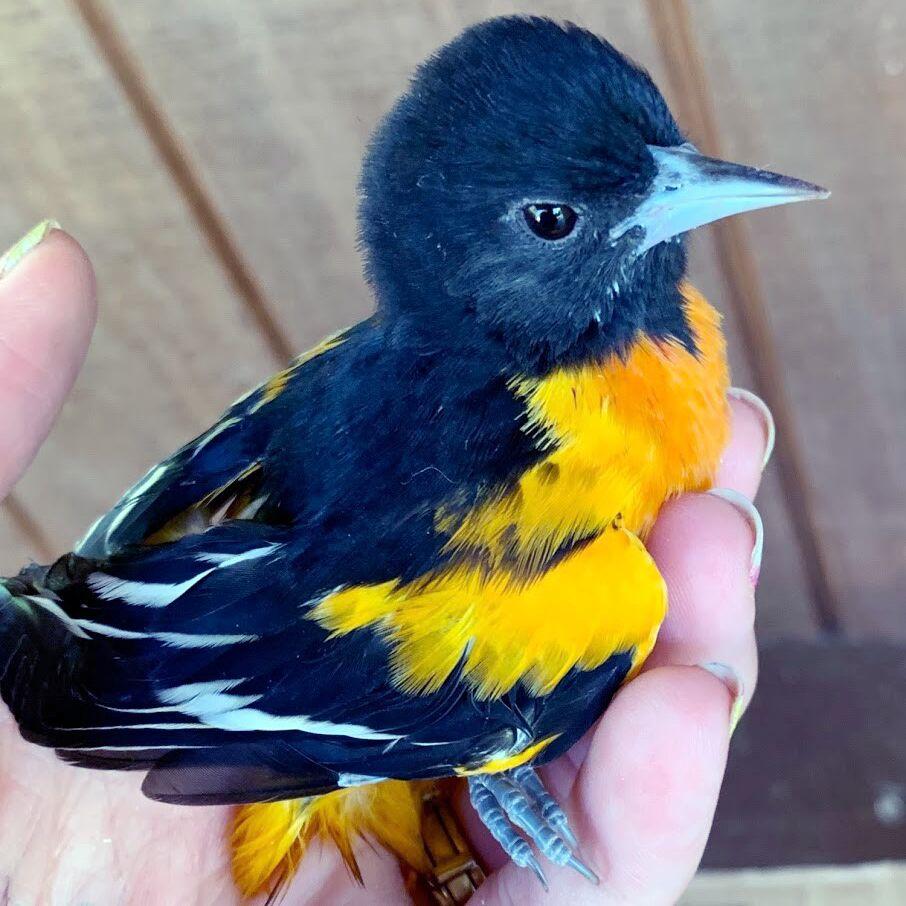 "By encouraging that injured or debilitated wildlife be placed in the care of specially trained wildlife rehabilitators, it is possible to achieve more humane care and greater expectation that distressed wildlife can be returned to the wild," explains Joe Therrien, wildlife biologist at the New York State Department of Environmental Conservation (NYDEC).
The NYDEC licenses several levels of rehabilitators that vary in the amount of experience required and in the complexity of care provided. Caring for large mammals or rabies-vector species (racoons, skunks and bats), for example, come with their own protocols that are better suited to more seasoned rescuers. Licensing at each level is granted by a state exam, but applicants are responsible for training under an experienced rehabilitator or through the non-profit New York State Wildlife Rehabilitation Council.
Most are volunteers who use their own resources and homes to help injured animals return to the wild; some are affiliated with non-profit organizations that support their work. Currently, there are approximately 1,400 individuals licensed to recuperate wildlife in New York. Residents who come across an injured animal can call the NYDEC or one of the larger rescue organizations (see below) to find a licensed rehabilitator who is the closest and most qualified to help.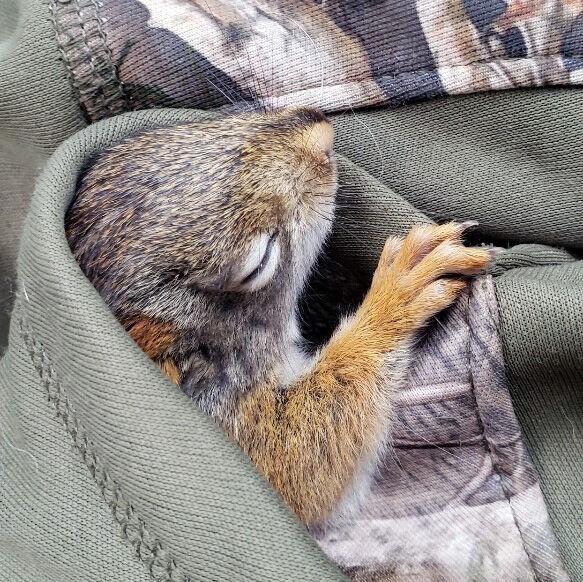 The Buffalo-Niagara region is fortunate to have an entire network of non-profit organizations that care for injured wild animals around the clock and rely entirely on community donations to do so. The tiniest orphaned babies peep for patient feedings every hour. Intricate surgeries to mend broken wings require veterinary expertise and creativity. Giant birds of prey need a recuperation space large enough for gaining the strength to fly, dive and hunt. Around here, animals in need have access to all of it.
SPCA Serving Erie County saves more than dogs and cats. It is the largest wildlife rehabilitation facility in New York State, and one of only about a half dozen SPCAs in the country to offer this specialized care. Each year, Western New York's SPCA treats more than 3,500 wild animals from over 100 species.
"Nearly every injury, illness or orphan situation we deal with is directly caused by human activity," explains Barbara Haney, director of the SPCA's wildlife department. "That's why it's so important that we do everything we can do mitigate those causes. We have to educate how we can all live better with wildlife."
She says that the education is working, at least to get the injured animals the right help.
"People are becoming aware that there are things they can do if they see an injured or sick animal," says Haney. "Decades ago, the through was to just let nature take its course. Now when possums get hit by cars, a lot of people know to look and see if it's a mama with babies in her pouch and call us."
And people are calling. Last year during the pandemic, the SPCA went from an annual average of about 9,000 calls up to more than 16,000 because people were home in their yards, hiking and in parks noticing their surroundings more—including the animals in need of help.
Messinger Woods Wildlife Care and Education Center is a purpose-built facility in Holland with over 100 acres of habitat for release, a wildlife hospital where volunteers are always needed, a waterfowl compound and a special flight barn for birds of prey. At 165 feet long, 35 feet wide and 40 feet tall, the flight barn is big enough to allow birds as big as bald eagles and snowy owls to fully extend their wings in flight between adjustable-height perches as they regain the strength to fly, swoop to snatch fish from a wading pool and land safely on a higher perch.
The Messinger Woods' licensed volunteer rehabilitators work out of the center when it's open during the spring-to-fall busy season, and out of their private homes year round. Judy Seiler, president of the board and a licensed wildlife rehabilitator since 1989, says that being a wildlife rehabilitator is completely a passion-based pastime.
"None of us get paid," she explains. "It's all because we love animals and this volunteer profession chose us. There are people who see an injured animal on the road and say, 'Oh I hope someone helps it.' Then there's us, and we cannot drive by. We stop in traffic and get the animal. We can't not get it. We'll pick up the bloody duck who will probably poop on you because we can't not. We don't think about those things."
WildCare Western New York is a volunteer-run, home-based wildlife rescue that specializes in bats and loons (but treats a variety of animals). The NYDEC refers a lot of bat cases to WildCare because many of its rehabilitators are licensed to handle them, including Dr. Karen Slote, one of the organization's founding members and an independent wildlife veterinarian for several other local rescues.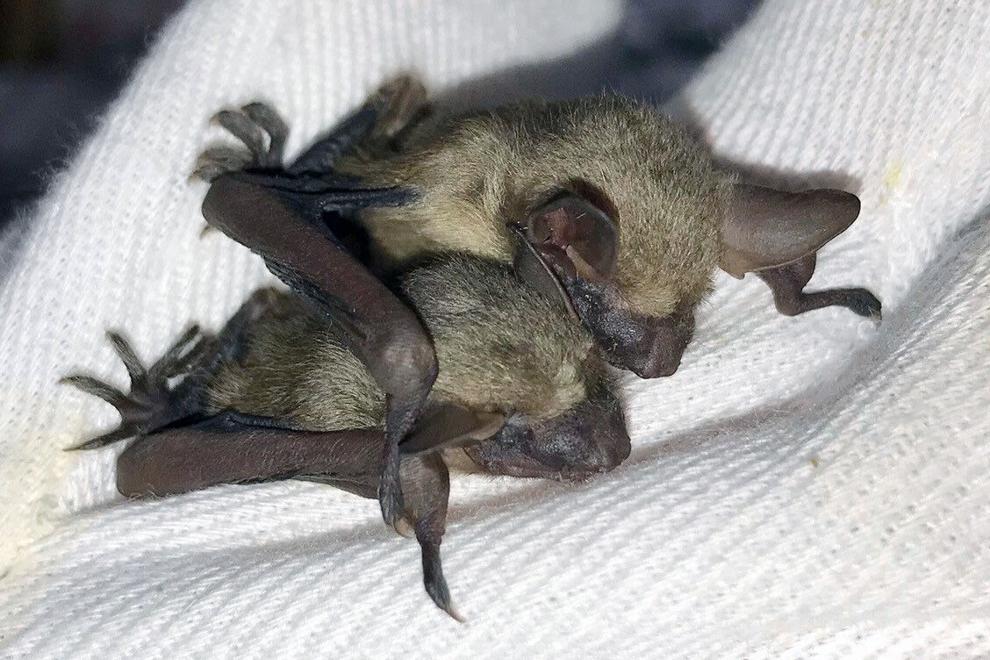 Two of Dr. Slote's all-time favorite patients have been Lenny and Squiggy, a pair of baby tri-color bats. They were found clinging to their dead mother on the floor of a barn, and only weighed about three grams each. Ninety-eight percent of their species has been decimated by white nose syndrome, so with no textbook on wildlife rescue, Dr. Slote improvised to save them. They were so small she used an IV catheter to get formula into their mouths. Later, when they grew bigger, she taught them to pick out tiny bugs and how to fly. When they were ready, Lenny and Squiggy were released back into the wild, which is always the goal. But WildCare works to help people understand that rehab and release are only part of the equation to truly help wild animals thrive.
"Making sure they have a healthy habitat is just as important as fixing them," Dr. Slote explains. "Conservation and education are essential, too. We get animals in rehab because of things people have done, including destroying their home with development. If we keep doing things like this, we unravel the whole natural web and we're a part of that web. Doing simple things like planting native plant species in yards goes a long way."
WNY Raptor and Wildlife Care, Inc. focuses on caring for sick and injured birds of prey including owls, hawks and falcons (and other wild animals who need help, too).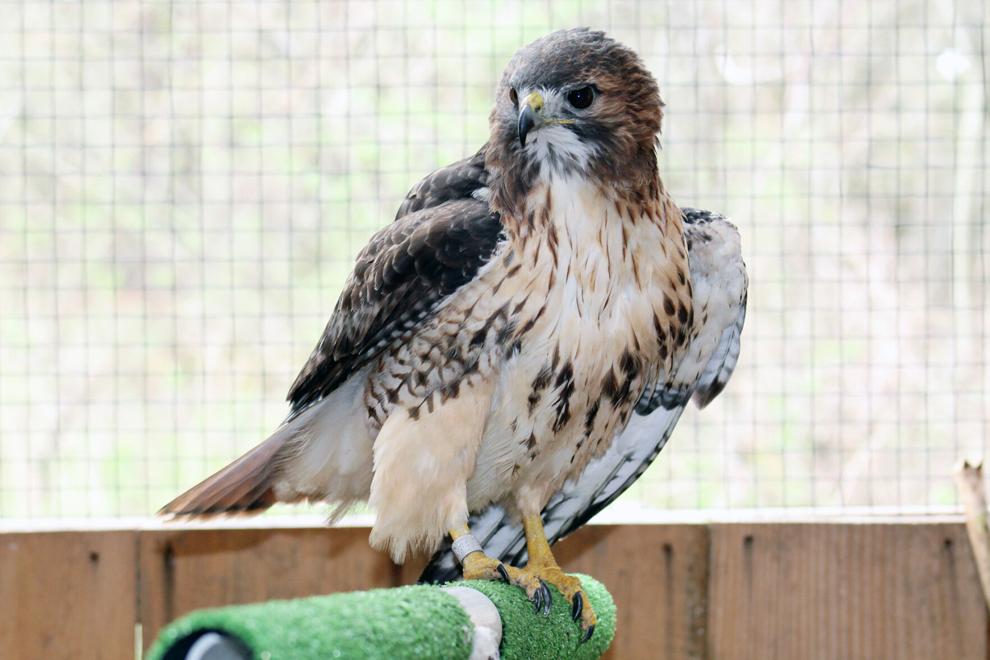 The organization's director, Dr. Bernadette Clabeaux, helped an injured owl when she was 10 years old and her fascination with nature eventually lead to a Ph.D. in biology, a professorship at Medaille College and a wildlife rehabilitation license. Throughout her lifetime of study, she's seen a direct connection between human activity and birds of prey struggling to survive. The idea that America's symbolic bald eagle nearly became extinct because of pesticide use really stuck with her, and fuels both her rehabilitation efforts and her research.
"There's deforestation, pollution, contamination," she explains. "I study how biological contamination, especially heavy metals, travels up the food chain and affects birds of prey; the decline in populations told us that something was at the root of it. These elements get deposited into the ground where moles, voles and mice live. The birds of prey eat them. One of our avenues of research is where these contaminants are being accumulated and what effect it has on the birds."
To expand its reach, WNY Raptor and Wildlife Care is fundraising to build a new multi-unit enclosure with big enough spaces to house larger birds of prey and areas for smaller birds like screech owls.
In addition to funds, volunteers, donated materials and social media shares, each of these wildlife rescue organizations need one thing the most: for the general public to help connect injured animals to the dedicated people who can help them.
"I found an injured animal – now what?"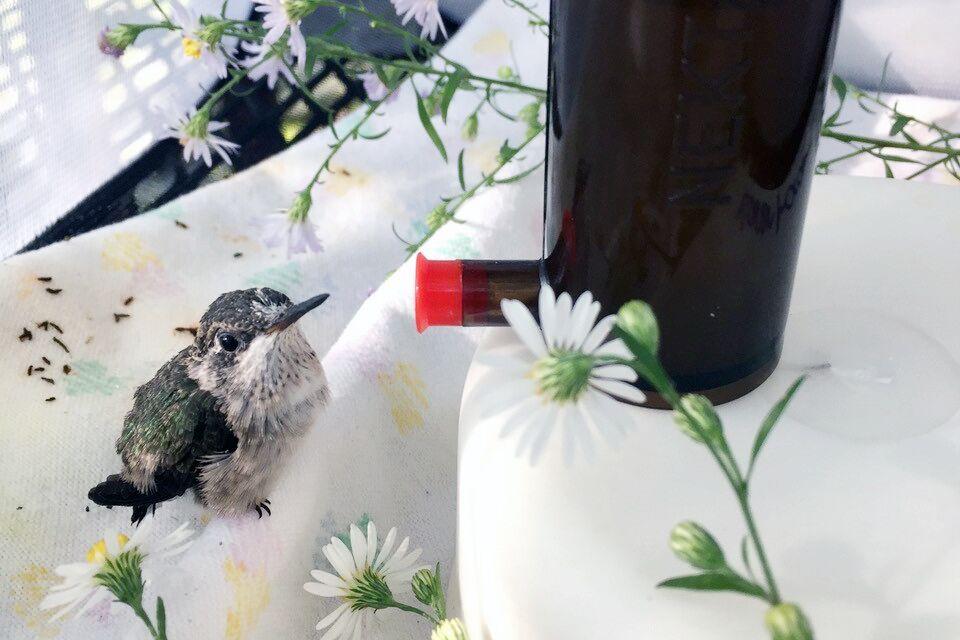 If you find a wild animal that is injured, sick, or orphaned:
DO NOT provide food or water, try to free it from entrapment or touch it.
DO contact the appropriate organization for help below. Visit messingerwoods.org/help for detailed instructions on what you can do in the meantime to protect the animal.
The NYDEC acts as a clearinghouse to connect injured animals to a licensed rehabilitator who is most qualified to help with that species (including the organizations mentioned here).
SPCA Serving Erie County: (716) 875-7360 x 247
Staff is there 8 a.m. to 8 p.m. to help callers determine the best course of action, which might include leaving the animal alone, bringing it to the SPCA or another local rescue, or sending out a trained rescuer to help.
The SPCA does not treat deer, skunks, bats or raccoons; contact the NYDEC for these animals.
Messinger Woods: (716) 345-4239
Listen closely to the outgoing message and leave a message. Messages are checked 7 days a week between 10 a.m. and 7 p.m.
Messinger Woods does not treat deer, skunks, bats or raccoons; contact the NYDEC for these animals.