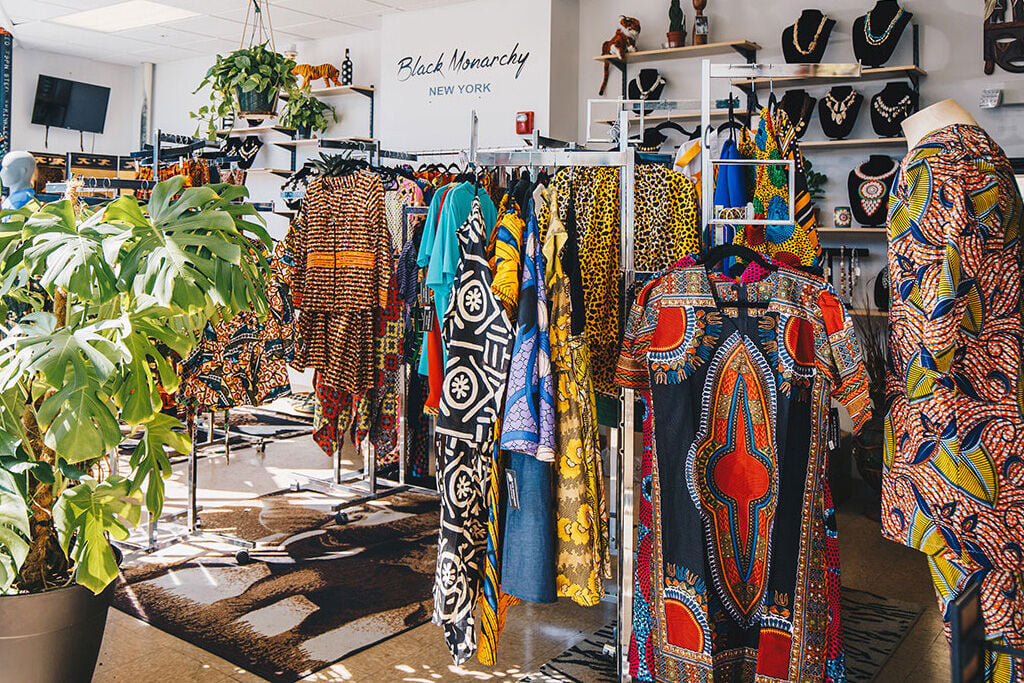 We know it takes some convincing to lure Northtowners south, and city dwellers out of the neighborhood. But consider this our attempt, just in time for the season of gifting.
With the help of locals who know their digs best, we've rounded up a list of small businesses worth venturing outside your norm for a little shop-local fueled exploration.
Shop the Northtowns
You'll think this shop came straight from your childhood with timeless toys and classic brands.
Non-toxic, organic and responsibly sourced skincare, including top-notch moisturizers to combat a Buffalo winter.
Worldly teas—and vessels to sip them from.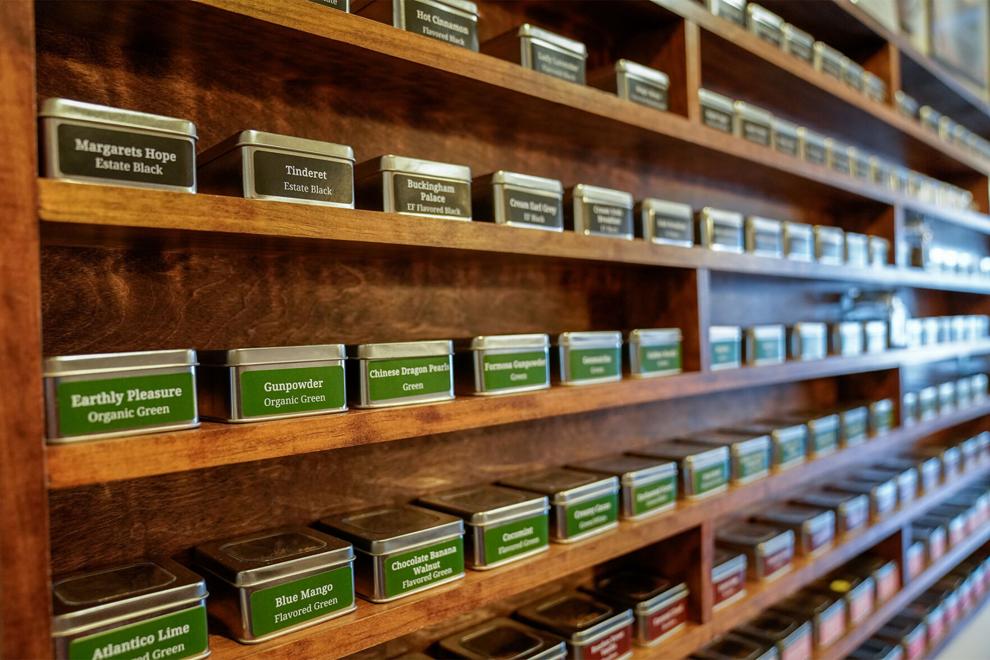 Infused oils, specialty vinegars and unique kitchen finds.
Accessorizing your look and home with art.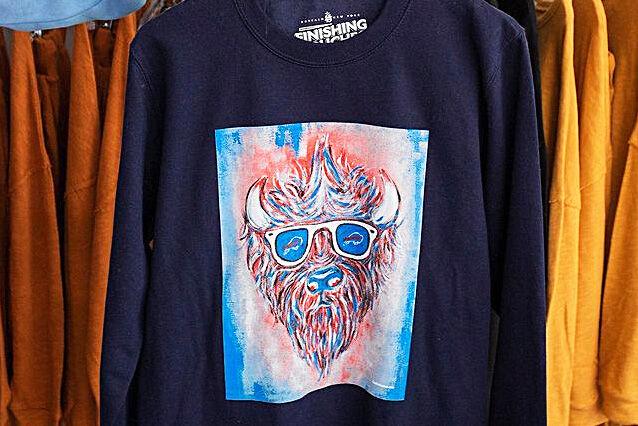 Eclectic decor inspired by the seasons.
Browse records that span the genres by alphabetical order, then celebrate your spoils with a cold one at the bar in the back.
Part artist's studio part gift shop, with abstract realist paintings to get you in your feels.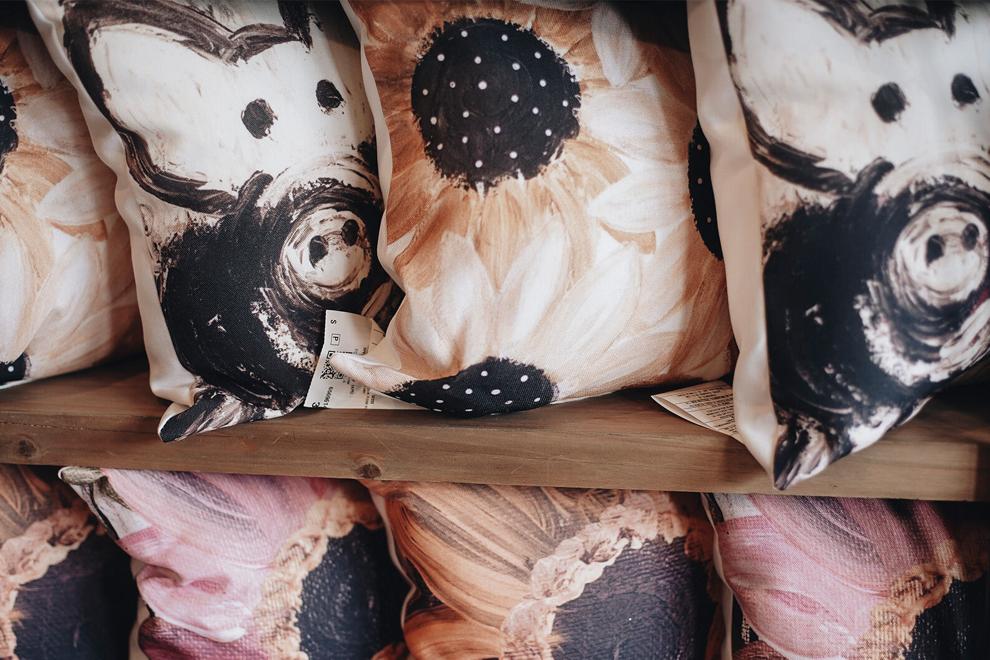 Hand-poured scents that warm the body and soul.
"We love this place! It's certainly fueled our plant obsession, which started with house plants during the pandemic and expanded to include an outdoor garden this year. The variety and quality of their offerings is second to none."– Nick C.
One of the latest food destinations to hit the local scene (gift cards available!).
"Best food and market. Always fresh, tons of locally soured products and the nicest staff ever!" – Michelle C.
A bountiful selection of clothing, accessories and decor, from small businesses locally and nationwide.
Upscale, sophisticated and fashionable wears for women.
A meaningfully curated collection of goods, all by local makers.
The Snyder locals' go-to gift spot for friends, babies and all things for the home.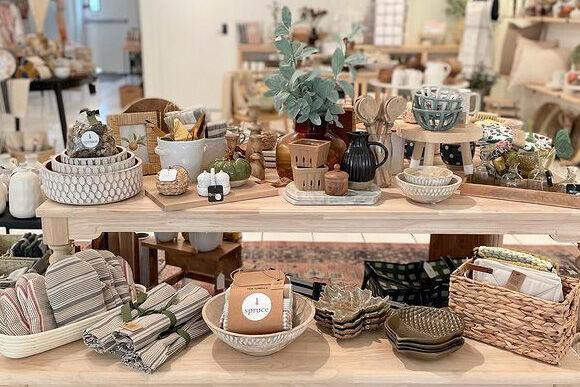 Handcrafted and antique finds line the walls of this former church.
Boutique-style shopping spot that doubles as a treasure trove of Buffalo-centric gifts.
Runway-ready looks, work-from-home loungewear and trendy accessories for home and body.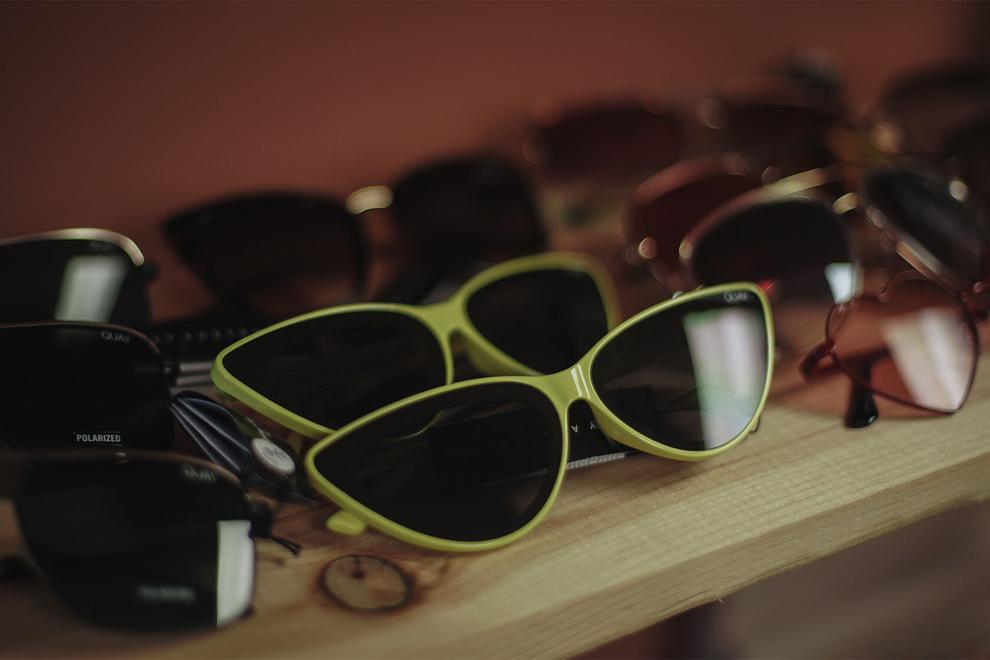 Personalized home wares and accessories from over 100 local artists.
Shop Buffalo
Carefully curated hats for both men and women.
A new gem on Parkside dedicated to storytelling.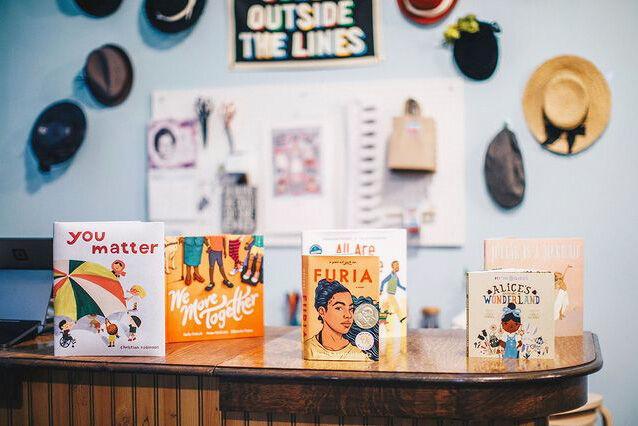 "Alice, Ever After has a curated selection of beautiful children's books for all ages/levels of reading, as well as a selection of toys. It's owned and run by a local mom. What's better than supporting an independent bookstore?" – Katie A.
Part bookstore part learning center, supported by the City of Good Neighbors.
"They do so much for the community, sponsoring programs for all ages. They have been giving back since the day they opened. Also, the café is adorable, and the seasonal drinks are a hit every time." – Jennifer E.
A smaller selection of intentionally curated clothing and lifestyle goods.
African-inspired vibrant wears (including masks!) rooted in activism.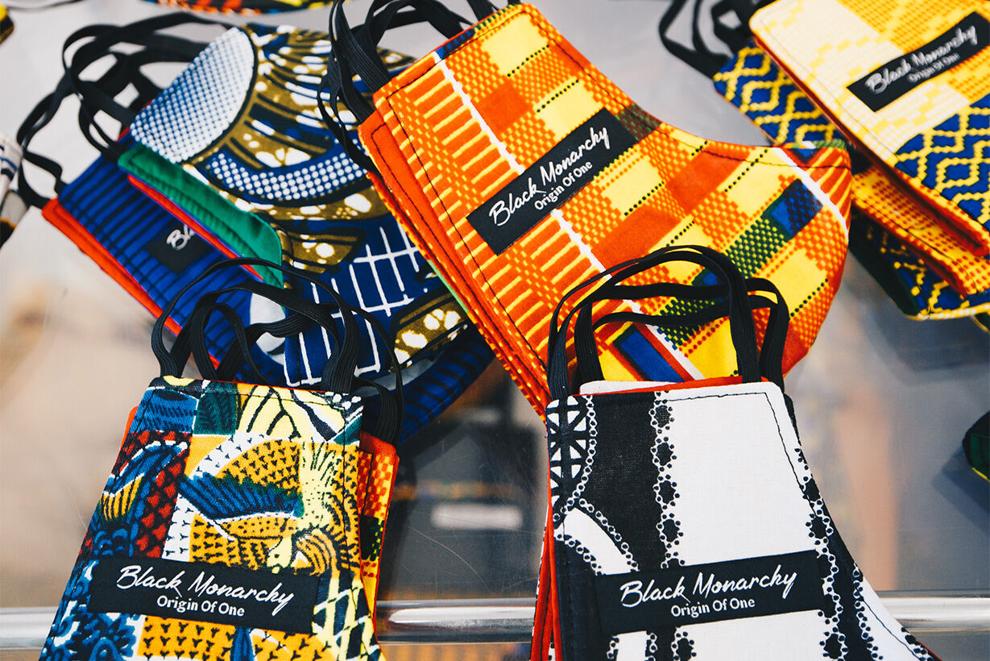 Display after display of gift-worthy items created by local artisans.
"Everything you get there is unique! It makes gift-giving even more special." – Sydney C.
Uniquely flavored truffles that are almost too beautiful to eat...almost. (They ship in cool-weather months!)
Delicate, one-of-a-kind jewelry, handcrafted by way of metalsmithing.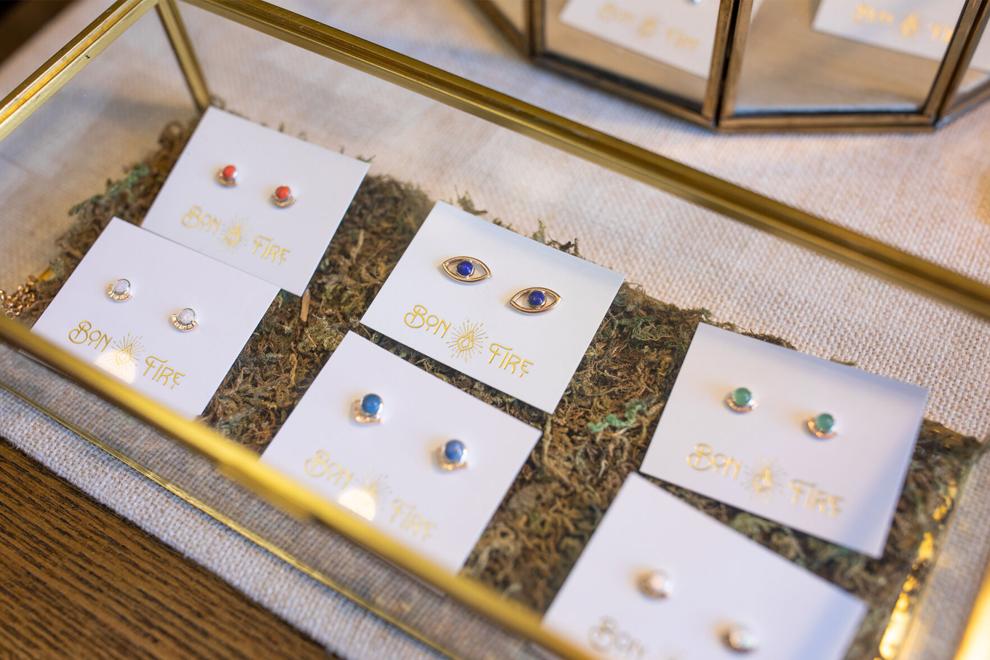 "Bespoke bouquets with an extremely thoughtful touch." – Alana F.
Another bookstore with a mission: This spot's collection of social justice books is accessible to all ages.
Upscale ceramics, glassware, jewelry and accessories.
A mecca of diversely sourced and carefully cared for house plants.
Products for both pets and pet lovers—because we can't forget about our furry companions.
Home decor, scents and crystals to harness good vibes for your space.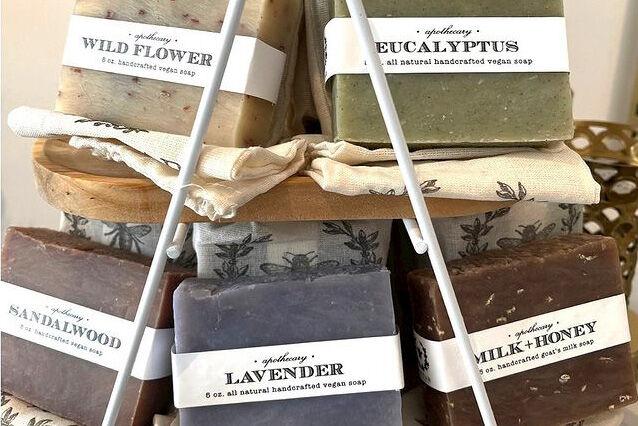 A no-brainer for the comic collector or simply downright cool friend.
A collection of women-owned businesses, including pop-ups of favorites like Instagram rug guru The Knotted Fox.
A place to gather and shop! Home to spiritual goods, home decor and clothing for comfort.
Crystals, tarot cards and other gifts for the soul.
"Lace and Day for cozy pj's for friends, sisters, moms and gifts for myself!" – Ellen M.
Zero-waste products for the home and person, including plastic-free refills.
"Little Salmon on Lexington is cool because you can bring your own containers to fill for soap and laundry detergent, which is unique for Buffalo!" – Jodie O.
A pocket of NYC street fashion in North Buffalo.
A sidewalk surfer's paradise with more than 70 skateboards and plenty of accessories.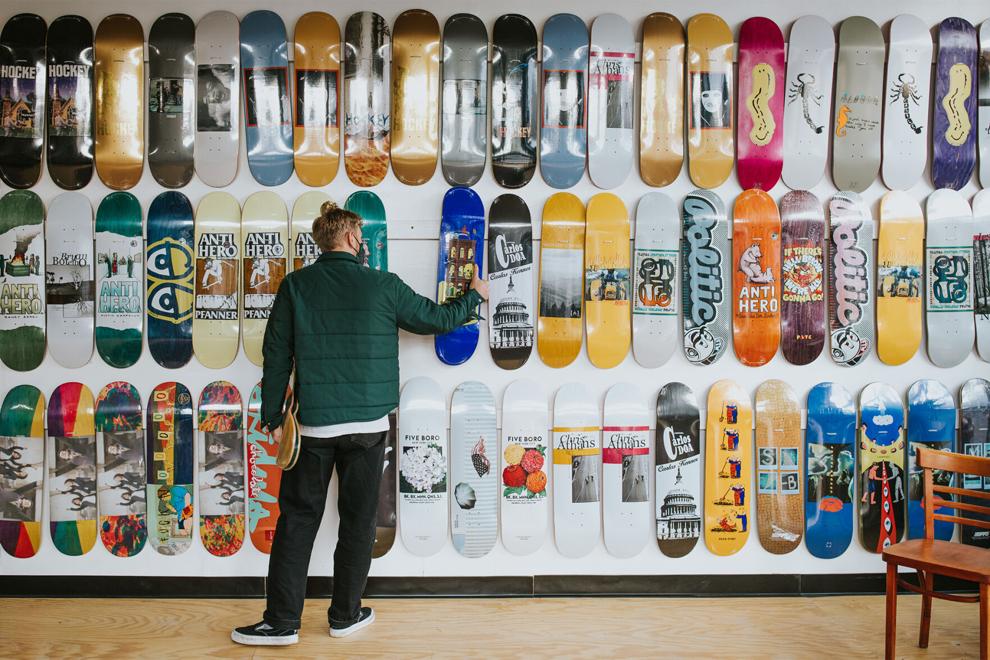 Stand-out clothing and accessories for any occasion.
Vintage kicks, clothing and other items up for purchase or trade.
The quintessential Buffalo gift in the form of felt pennants, camp flags and banners.
"Reasonably priced, thoughtfully sourced, gently used second-hand clothing." – Alana A.
Organic wines harvested sustainably, with respect for flavor and the land from which they're grown.
Diverse plants, unique pots and fun accessories to dress up a home garden.
Vintage consignment that doubles as a goldmine for Bills gear.
To fuel any mid-century modern love affair with functional furniture and intentional housewares.
Bold apparel and accessories inspired by Indonesian Batik.
High-quality and carefully selected thrifted finds. This isn't your average second-hand store.
A spot for out-of-the-ordinary, artisan-made gifts.
Rare kicks, hard-to-find designer brands and daily inventory drops.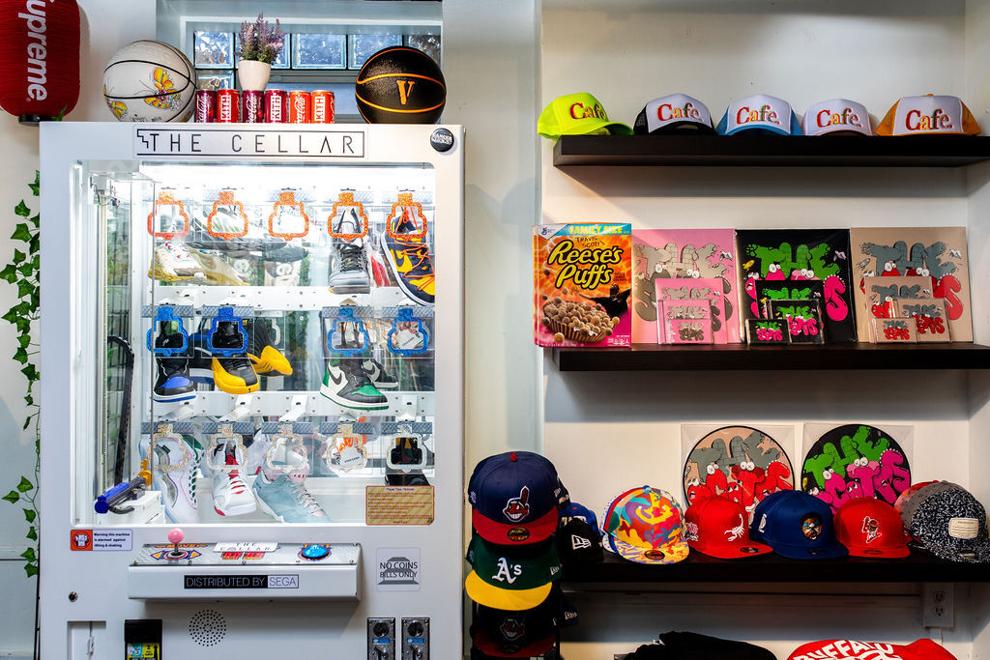 Specialty oils and vinegars tucked away in a cozy wine bar.
A co-op garden center with unique plant varieties and a commitment to its West Side community.
You know it for its sought-after eats, but its retail vendors are another reason to visit for worldly gifts.
The OG slumber party snack gets a serious upgrade with addicting flavor combos.
Shop the Southtowns 
A home-design destination, notably known for its selection of MacKenzie-Childs products.
Cozy fashion, accessories and shoes.
"I like that this is a boutique, but affordable—rare IMO." – Jen R.
Specialty olive oils from around the world meet aged vinegars, organic spices and gourmet foods.
The name says it all, but we hear its displays alone make it worth the trip.
"I think it's cool to give someone a gift that keeps on giving." – Olivia E.
Chemical-free, healthy beauty products derived by nature.
Chic, affordable home decor for the farmhouse fanatic, with a touch of bohemian flair.
If you're looking exclusively for Buffalo-centric gear and goods, you won't leave this spot empty handed.
Stunning, seasonal arrangements to gift with special touches like bath salts, candles and more.
Brands like Patagonia, Keen and Yeti are a few among the many that are sure to impress any outdoor adventurer.
Your boutique shopping experience with clothes and accessories, elevated by its selection of plush toys for pets!
Known for their sprawling nursery and landscaping expertise, this local staple was recommended for its home and yard decor—rumor has they go all out for the holidays.
Part gift shop part repair store, this cyclists' haven boasts exclusively bike-centric goods.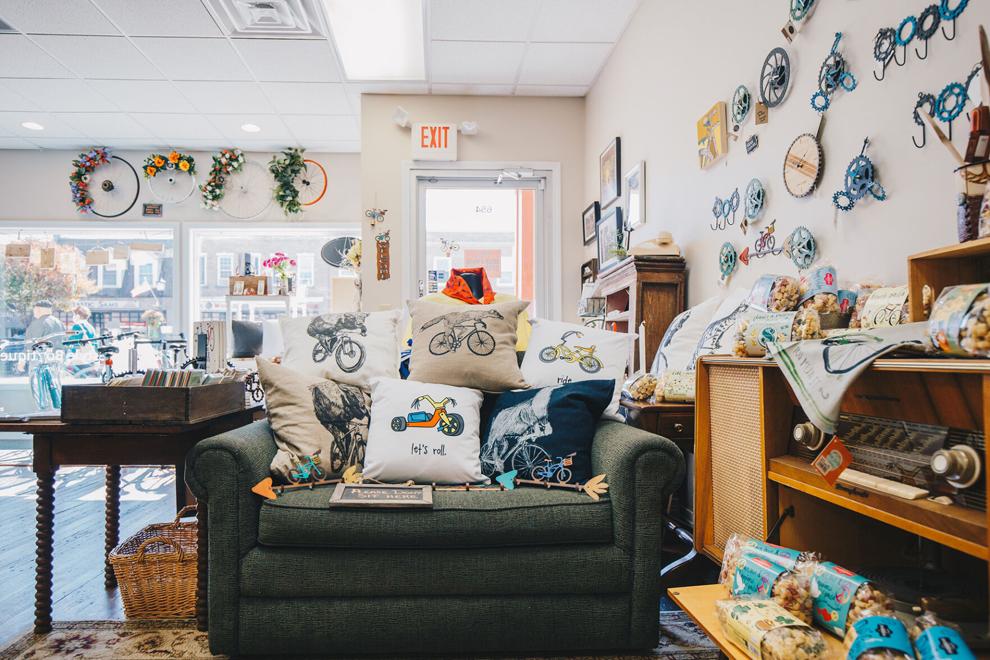 A destination for sought-after children's apparel and screen-free toys, plus a few things for mama!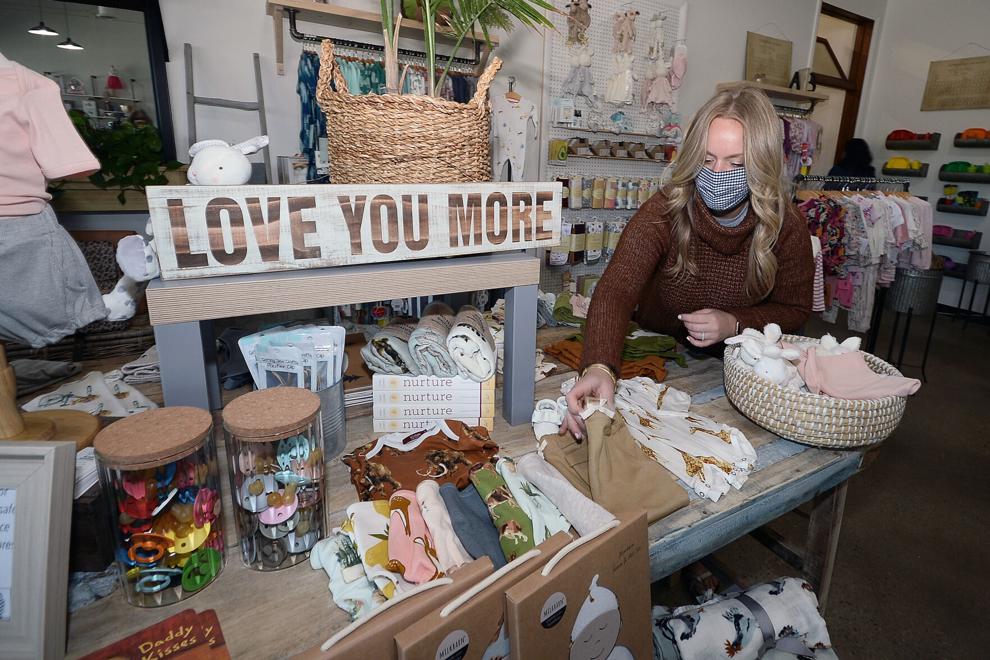 Upscale clothing with an ode to comfort and seasonal decor are perfect for both the uptown girl and die-hard Western New Yorker.
Gear for powder junkies, with goods to fuel the rivalry between boarders and skiers.
Gifts and classes that any crafter will adore.
"As a creative person, I love to give creative gifts." – Olivia E.
Customizable options for everything from mugs to t-shirts are the showstoppers at this local hub for personalized gifts.
Visit for clothes, accessories and home goods that are exclusively of the farmhouse chic variety and forever in style.
Crystals are in and this is the spot to absorb their many energies.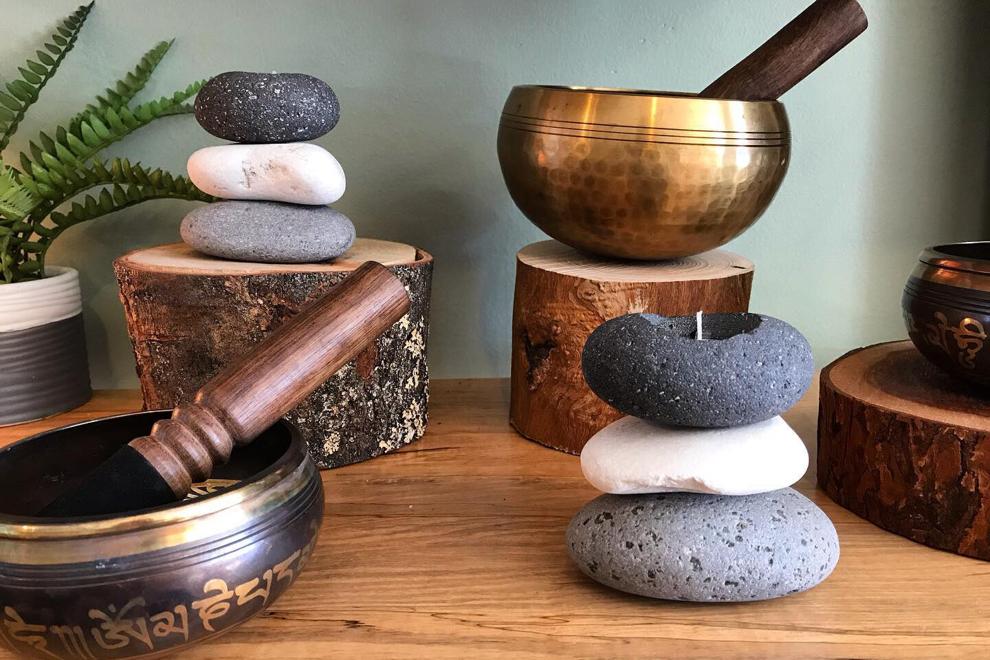 Known for their extensive collection of Sorel footwear, this barn-turned-boutique is lined with Buffalo apparel, accessories and designer outerwear.
The campus' on-site store is not to be overlooked with items that span glasswork, ceramics and games.
More than just a design firm, you'll find urban housewares, artisan jewelry and a selection of antique goods.