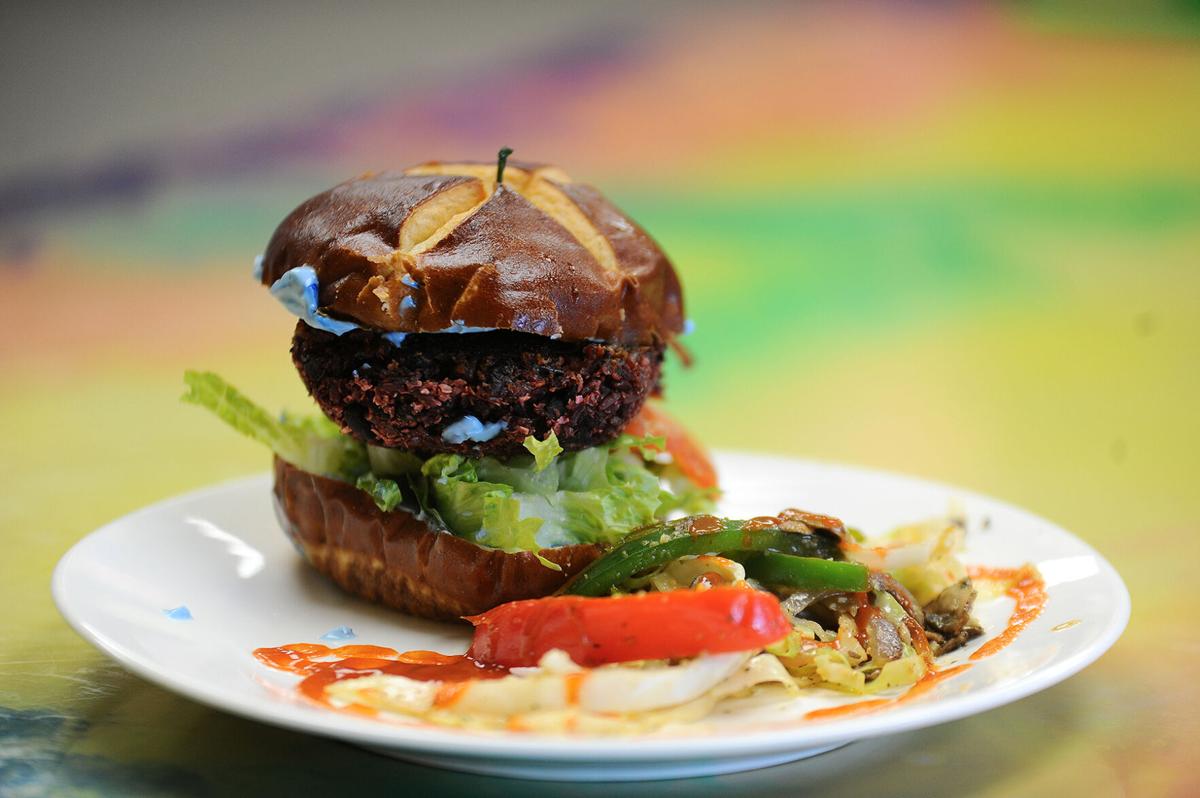 This feature is part of a shop local series inspired by It's Our Job and the mantra: Put your money where your heart is.
Buffalo Magazine is proud to support this campaign by Buffalo Niagara Partnership to keep Western New York's economy bright and vital.
---
Some of the most resilient and inspiring small business owners in Western New York call the East Side of Buffalo home. These entrepreneurs hail from all walks of life—from generations of African Americans and descendants of Polish immigrants who planted their roots here to a growing Bangladeshi community that is gradually refurbishing homes in the Broadway-Fillmore neighborhood.
Set among well-known landmarks like Buffalo Museum of Science, Buffalo Central Terminal and The Broadway Market on the city's East Side are a series of retail options that point to the neighborhood's promising future.
Sunshine Vegan Eats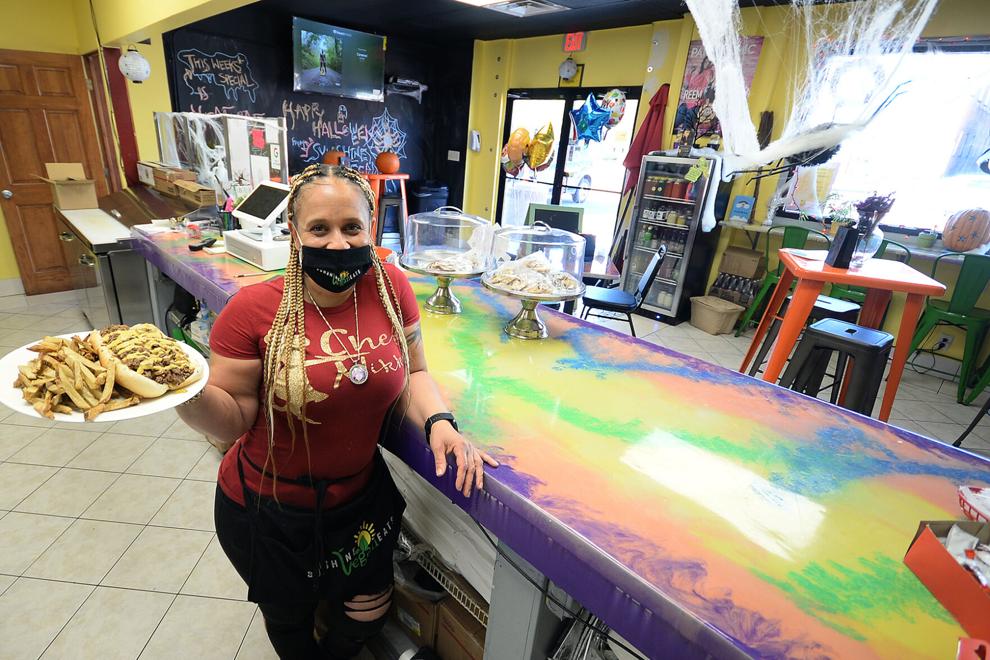 Most days, Chef Nikki Searles greets her more than 3,200 Instagram followers with the same video message: "Great and amazing morning!"
Searles wants her customers to make the most out of each day—and believes a good life begins with a healthy diet. She resolved as an adult to live a healthier life than what she grew up with as a child in Buffalo's Bailey-Kensington neighborhood.
"I know in my household, health wasn't a discussion," Searles said. "Both my parents had health issues. I knew that wasn't going to be me."
Searles spent nearly 10 years catering healthy meals, from honey-glazed salmon to spinach turkey burgers, to customers in homes across the East Side. A 21-day vegetable and juice cleanse following a car accident in 2017 introduced her to a vegan lifestyle—and changed her career trajectory. She opened Sunshine Vegan Eats, a small café and one of Buffalo's only vegan eateries, at the end March this year.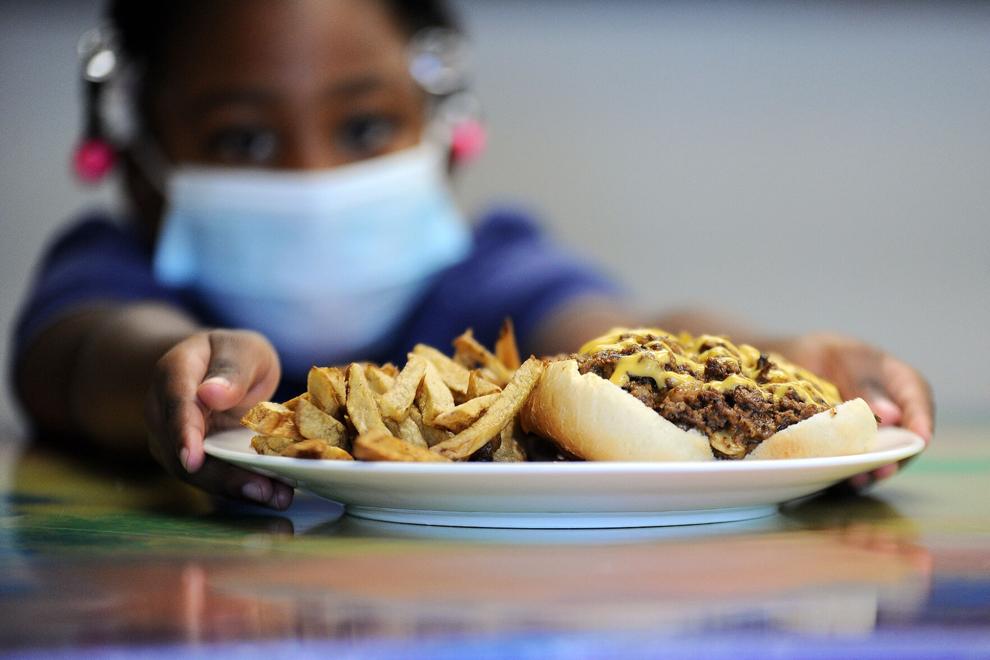 Sunshine's more than two dozen menu options include the best-selling Impossible Niyah Vegan Steak Hoagie, "Carrot Tuna," a popular chip dip made with carrots and the Street Taco: grilled peppers, onions and fried plantains served in a soft shell with homemade cilantro sauce. Sunshine also sells several smoothies and nearly 10 hand-pressed fruit and vegetable juices bottled in-house.
Customers from across greater Buffalo and as far away as Rochester frequent Sunshine, Searles said. With so few vegan restaurants in Buffalo, Searles acknowledges she could have opened in any neighborhood and thrived. But there was never a doubt in her mind that she was going to invest in the city's East Side.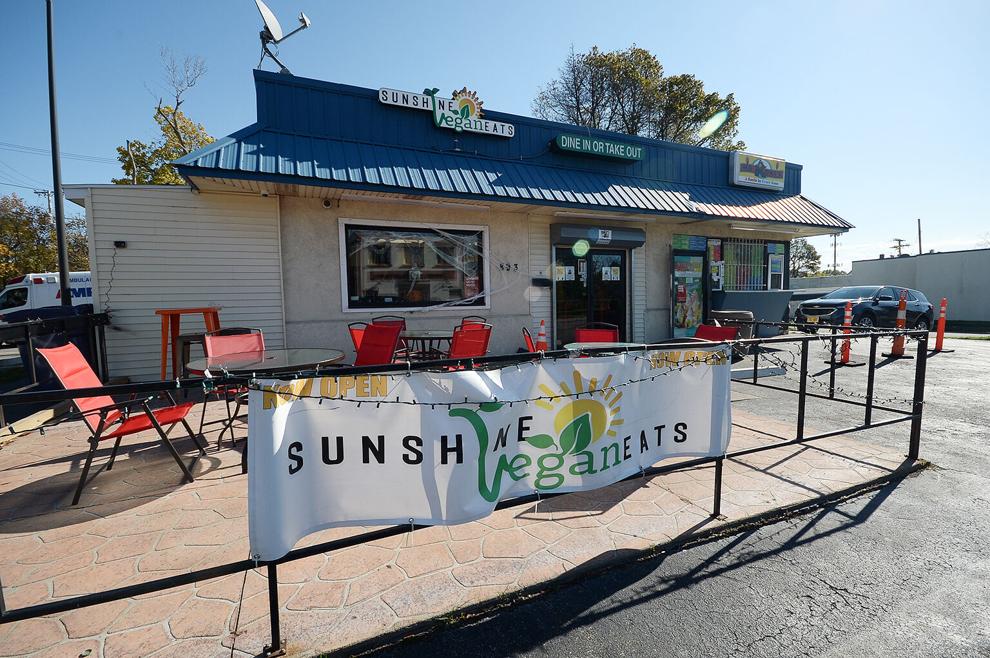 "I knew that this area needed it the most. We need health in our neighborhood," she said. "I've had so many people just come in and say 'Thank you. Thank you for coming here.' It makes my day."
Babcia's Pierogi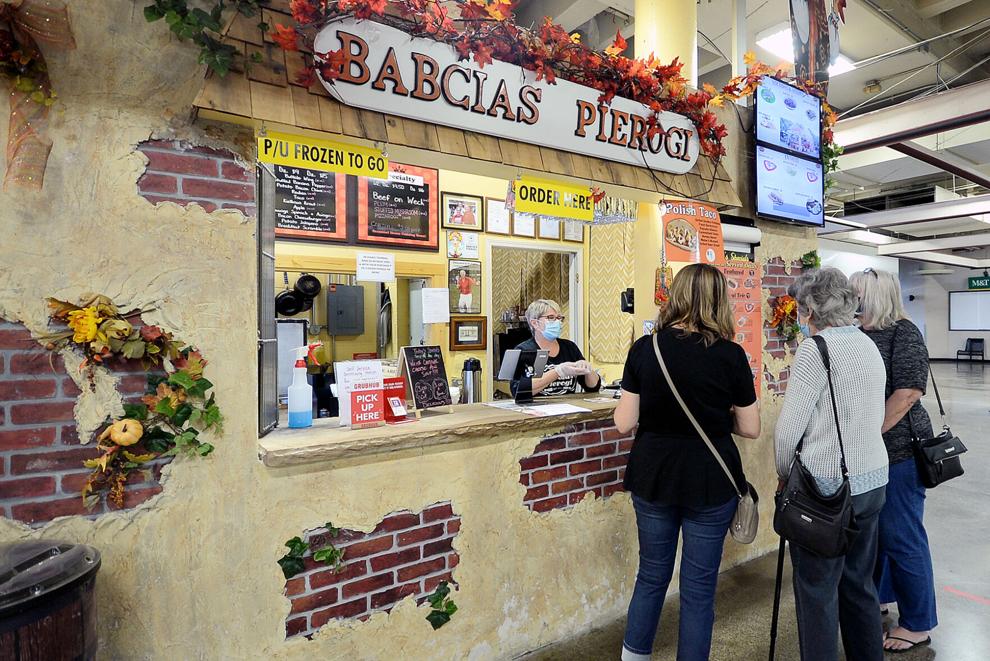 When customers order pierogi from Babcia's in The Broadway Market, they taste a family recipe with a long history in the surrounding Broadway-Fillmore neighborhood.
Owner Linda Lund's "Babcia"—Polish for grandmother—raised her children around the corner on Loepere Street and sold pierogi to nearby neighborhood taverns as a source of household income. She passed the recipe down through the generations to Lund, who owned a hair salon for 22 years and first started selling pierogi to her customers there.
Lund eventually left hairdressing to focus exclusively on her pierogi business. She opened inside the Broadway Market nearly 4 years ago and operates a storefront at the front of the facility and a separate kiosk near the back.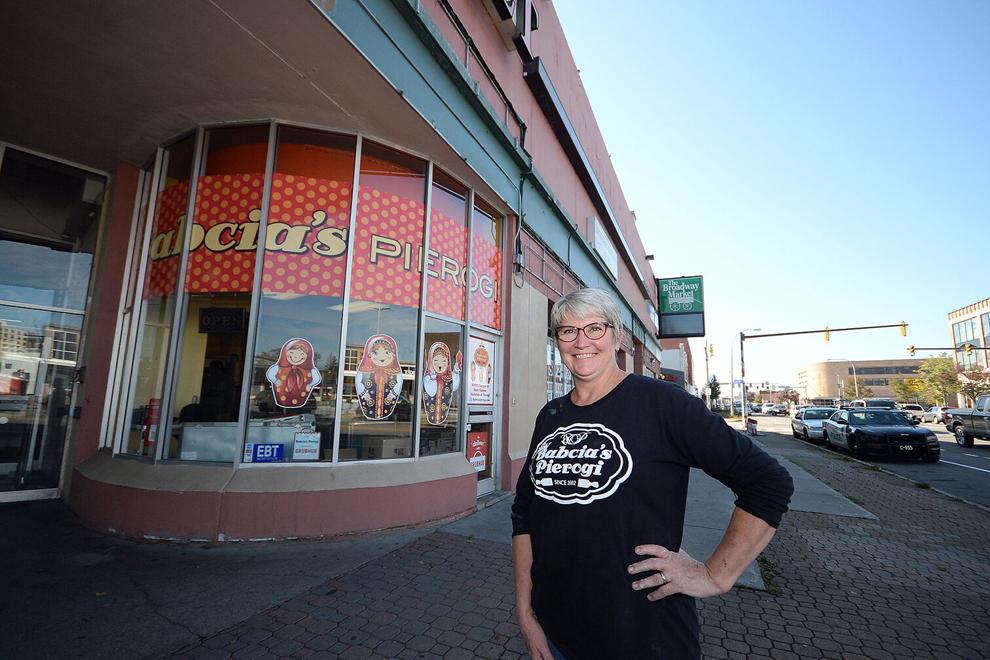 The move to the market was worth it: in the week before Easter, she typically sells 250,000 pierogi— more than she said she could sell in 10 years anywhere else.
"It's amazing how quickly it took off. We never dreamed it would do that," she said. "You'd never think the pierogi we ate as children would be as popular as they are now."
Babcia's menu includes the traditional potato, cheese and sauerkraut pierogis Lund's grandmother once served, and more than a dozen other varieties with a modern twist, including Buffalo wing, beef on weck, taco and bacon cheeseburger. Lund even created a "pizzarogi" filled with mozzarella cheese, tomato sauce, pepperoni and Italian sausage.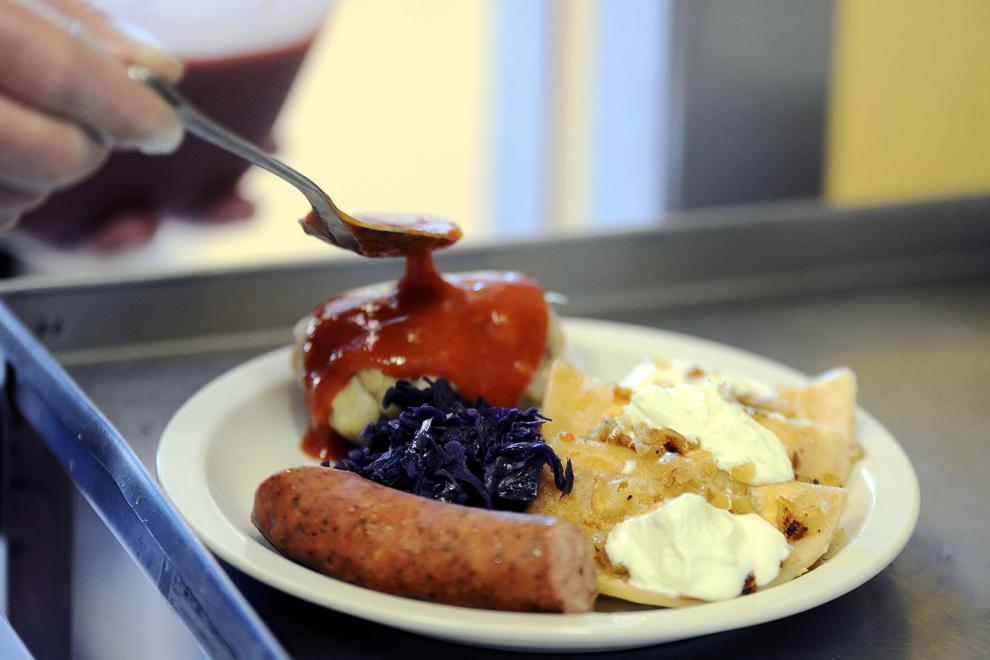 Babcia's makes nearly everything from scratch, sourcing its potatoes from a farm near Lund's home and its cabbage for the 8,000 pounds of sauerkraut made each year locally. Other specialties include homemade potato pancakes and czarnina, a Polish duck blood soup that her father, who worked for 50 years at the market's Camelia Meats, still personally prepares.
Lund fondly recalled her childhood visits to the market, when she would receive complimentary cookies and slices of ham from butchers and bakers who knew her father. Now she's excited to help make memories for a new generation of customers at the 132-year-old institution.
"It's an awesome feeling to know at some point in time we will become a part of the history of the market," Lund said.
Broadway Hardware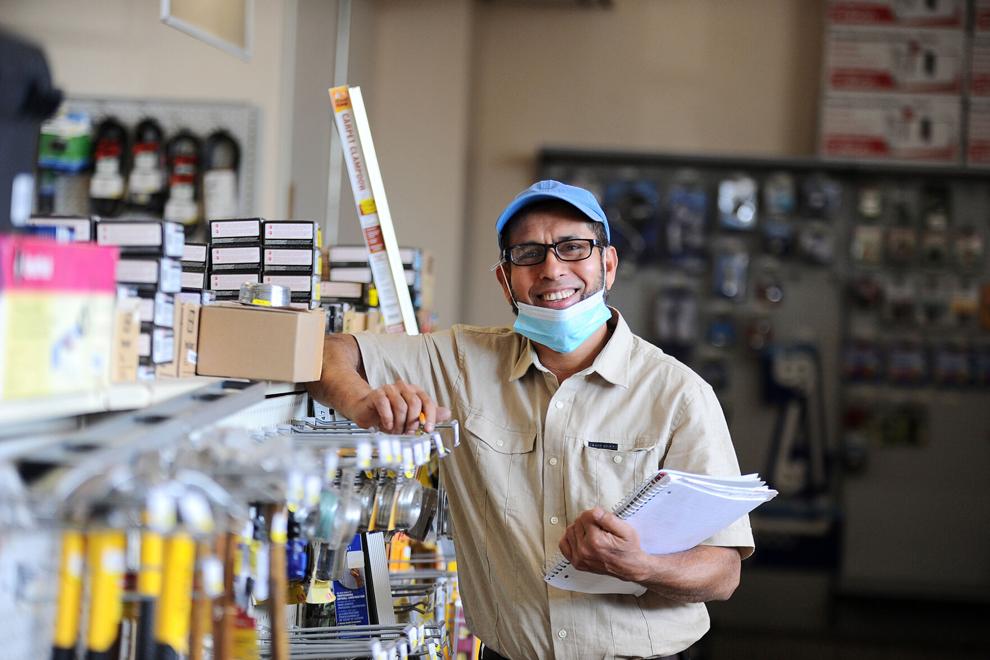 Whether in Bangladesh or on Broadway in Buffalo, Zamilur Rahman knows his way around a hardware store.
Rahman grew up working in his father's hardware store in Sunamganj, Bangladesh, before joining his brother Atiqur in Buffalo in 2011. The two opened Broadway Hardware in 2015 in the former Fronczak Branch Library building to serve the city's Broadway-Fillmore neighborhood and the growing Bangladeshi community of nearly 2,000 families that now calls it home.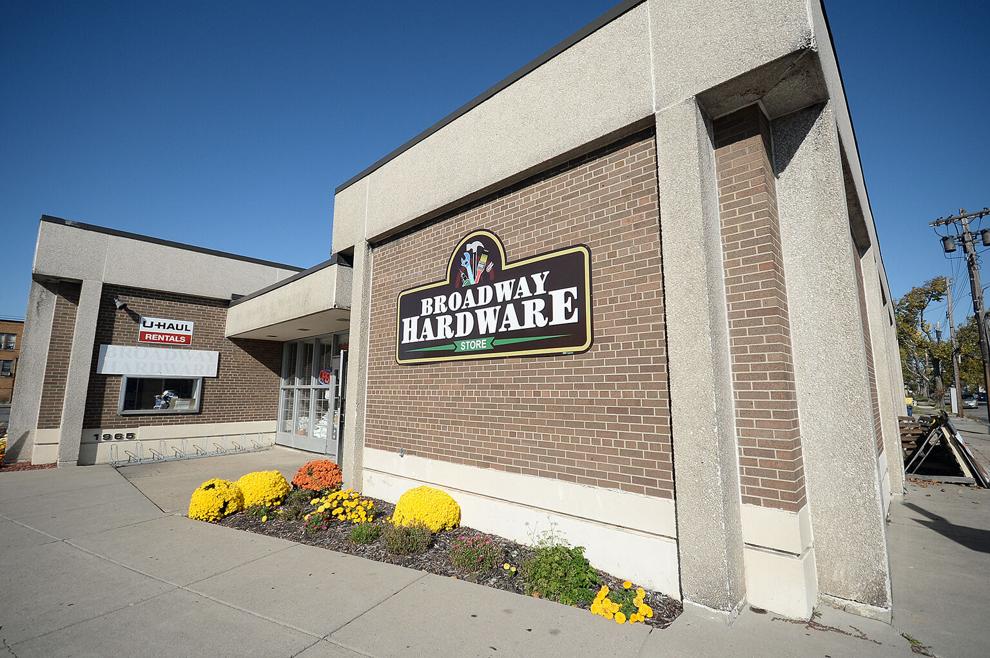 The brothers have helped that community adjust to life here; Atiqur is a certified public accountant and assists newly settled Bangladeshis with their paperwork, while Zamilur tends to the day-to-day operations of the store and interacts with nearly every customer, many of whom need supplies for old homes in the neighborhood they're rehabilitating to live in.
Word-of-mouth spread about Buffalo among Bangladeshis in New York City and beyond for its affordable cost-of-living and real estate, Zamilur Rahman said.
"In Buffalo, one job is enough. Everything is cheap. Everything is close," he said.
Broadway Hardware has most of the usual staples found at a neighborhood hardware store—but its service sets it apart. Instead of browsing from aisle to aisle, customers approach a front desk and share what they are looking for to Zamilur, who not only returns with the order in hand but also imparts his 30 years of expertise to anyone who needs it.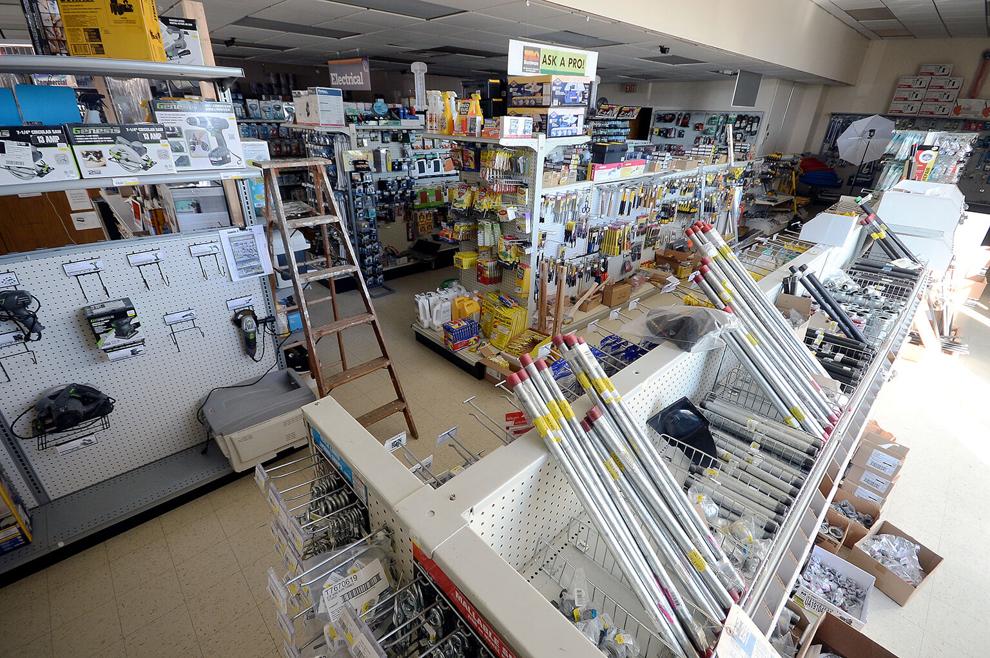 "Our neighborhood comes to us because I explain the easy way, not the difficult way," Rahman said.
Broadway Hardware provides an urban alternative to the big box stores found a few miles away near the Walden Galleria. And while Zamilur acknowledges these stores can sell items for slightly less than he's able to, the service and the convenience Broadway Hardware affords customers cannot be beat.
"Some people say we don't need the dollar saved. We need the time saved," he said. "Time is very important to some people."
---
Plot your visit
---
This feature is part of a shop local series inspired by It's Our Job and the mantra: Put your money where your heart is.
Buffalo Magazine is proud to support this campaign by Buffalo Niagara Partnership to keep Western New York's economy bright and vital. Find updates from East Side businesses, along with many others throughout the region, in the It's Our Job: Shop Local Updates directory.