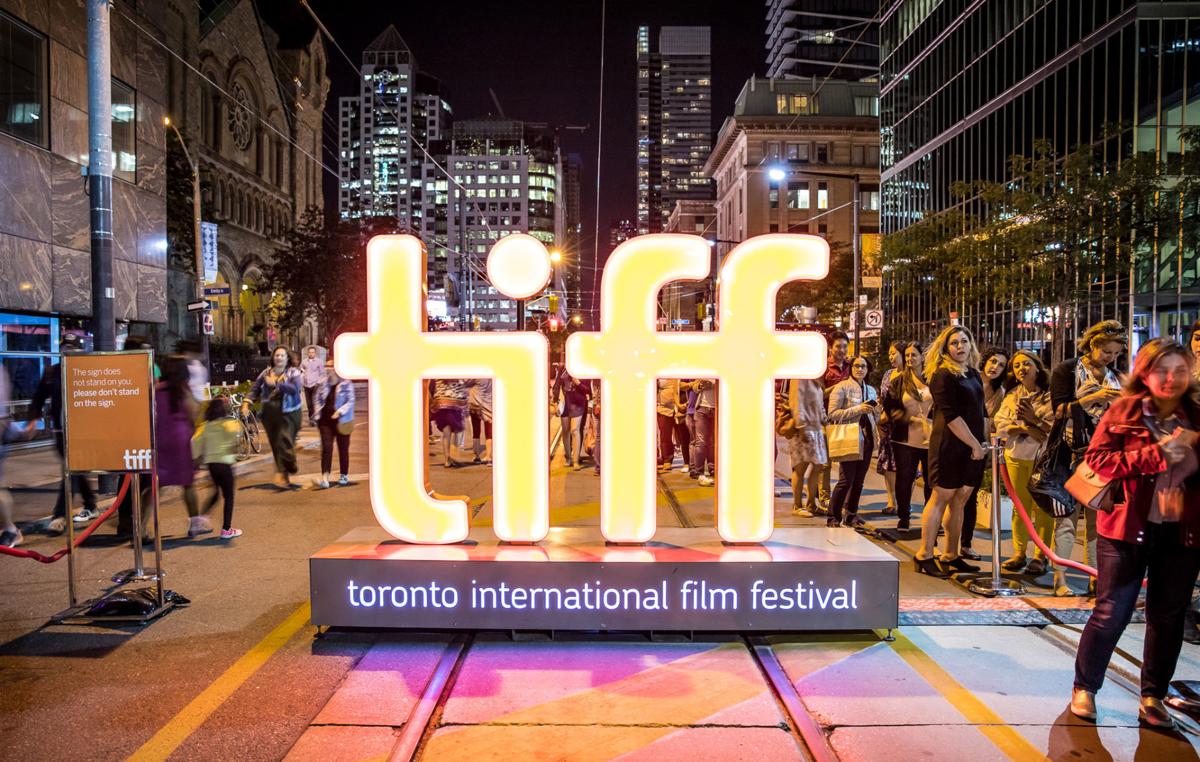 In the sports world, September means regular season football. For kids, it's the dreaded start of the school year. For autumn-mad millennials, it's a time for pumpkin spice-flavored everything. And for cinema lovers, it's film festival season.
In rapid succession, Hollywood and world cinema descend upon Venice (in late August and early September), Telluride and, of course, Toronto. Since 1976, the Toronto International Film Festival has been North America's biggest film fest in every sense—more crowds, more movies, more hype than any other.
And best of all for Western New Yorkers, TIFF is also the most accessible. It takes some planning, some stamina and, yes, some money, but the fest is remarkably open to film fans. The 2019 festival runs from September 5 to 15, and even though those dates are dangerously close, there's still time to organize a visit.
TIFF19 will be my 13th festival. I've had the honor of being an accredited journalist each year since 2007—Ellen Page-starrer "Juno" was my first TIFF screening—and I've learned a great deal about how best to handle the fest. Here's your path to planning a visit, getting tickets and, for a few days, being part of TIFF's glittering galas and star-packed screenings.
Why should I care about TIFF?
See above! The star power is genuinely thrilling, of course. But just as exciting is the opportunity to see unique cinema from around the world, major Hollywood premieres, much-buzzed indies and indescribable oddities. With nearly 300 features and lots of short films, TIFF is truly a festival with something for everyone. Quite simply, it's a cinematic aphrodisiac. And the fact that it's a short drive from Buffalo means it's something you need to hit—at least once.
So what's step one?
The festival runs for 11 days, so your first step is to decide when to go. My recommendation is to avoid the busy first weekend. (There's a good chance the major screenings are already sold out anyway.) But by TIFF's second weekend—September 14 and 15—things have calmed down considerably. Oftentimes, the second weekend screenings don't feature appearances from the films' actors and directors. Even so, the experience is still a delight and you'll be surprised at the ticket availability.
Once you've identified a day or two, it's time to start exploring the schedule and ticket details. The TIFF website (tiff.net) will become your best friend during these planning stages, and tiff.net/visit especially is a must-bookmark. Here you'll find venue information and maps, as well as box-office hours.
How will I know what I should try to see?
There's no easy answer to this one, friends. Lots of film critics (including yours truly) write previews breaking down festival highlights and under-the-radar picks. Your finest guide, though, might be your own gut instinct. Study what's available. See what plot summaries grab you, or which actors jump out. You might recognize a few films that played Cannes and other festivals. Or you might recognize none of them. Part of the fun of the film festival experience is taking a chance. It's Toronto roulette, and it's a blast—no matter the outcome.
I've studied the film lineup. How do I actually snag tickets?
Head to tiff.net/tickets now and you'll finding pricing information, key dates and lots of helpful answers to frequently asked questions. It's important to note that you're a tad late in looking into TIFF tickets, but that's OK! All that really means is that you've missed the ticket package windows. But since you're only planning a day or two anyway, you're probably better off with individual tickets. These go on sale on tiff.net at 10 a.m. on Sept. 2—make sure you're logged in and ready to go.
How much are tickets?
As you navigate tiff.net/tickets you'll see a breakdown of pricing. Premium screenings are generally world or North American premieres, or likely to feature visiting stars. For venues with assigned seating—Roy Thomson Hall, Princess of Wales, Elgin and Winter Garden—you can expect to pay anywhere from $26 to (gulp) $83. Regular screening will run you $19 to $43. You might notice a mention of "rush" tickets, which basically involve waiting in a long line in the hope of ticket-holders not showing up. It's a waste, and usually results in disappointment. Don't bother.
Should I stay overnight? If so, where?
Since it is so late in the game, finding hotel accommodations is going to be tricky. Airbnb will also be difficult. But if you would like to stay overnight, I would check out the city's larger hotels, especially the Hilton Toronto (145 Richmond St. W.) and the Chelsea Hotel (33 Gerrard St. W.). Remember, you can easily drive to the city in the morning and leave after your final screening that evening.
If I'm staying overnight, what else should I plan to do?
The best place for seeing what's happening in TO is the Toronto Tourism site, seetorontonow.com. It provides a breakdown of events, attractions, restaurants and pretty much anything else a city visitor may wish to know.
Let's say I'm just coming for the day. Any parking recommendations?
If you're a Buffalonian, there's a good chance parking is a concern—it's always a concern for Buffalonians. It might seem obvious, but it bears mentioning that the best place to park is really dependent on where you need to be.
If your screenings are happening at the TIFF Bell Lightbox or Princess of Wales, check out a parking lot across from the Soho Hotel (318 Wellington St. W.). It's just a few blocks away from those venues, and you can stay parked there all day. The Scotiabank Theatre is a few more blocks away, but this is still a good lot for an extended one-day stay.
If your screenings are at the venues close to Yonge Street—the Elgin and Winter Garden theaters (189 Yonge St.) or the Ryerson (43 Gerrard St. E.)—I'd recommend parking on Victoria St., which runs parallel to Yonge. There are a number of smaller lots right around all three venues.
How about eating?
I encourage you to find time to savor some legit meals. When you're at the festival for several days (as in my case), eating becomes a hurried afterthought. But it shouldn't be. If I can make one recommendation, it's to try Montecito (299 Adelaide St. W.). Co-owned by "Ghostbusters" director Ivan Reitman, it's a hip treat with a killer drink list and fascinating menu. Make a reservation, like, now.
Any final thoughts?
Bookmark tiff.net on your phone—it offers some very useful tips, including thoughts on how early to arrive to screenings (they say 15 minutes, I say 45) and what you're allowed to bring into the theater (very little).
Lastly, above all else, have fun. Attending TIFF is an experience like none other, and from the conversations in line to the feeling of joy (or sorrow) you feel as the end credits roll, it's an unforgettable ride. Hope to see you there.
---
---
Be the first to know
Get local news delivered to your inbox!