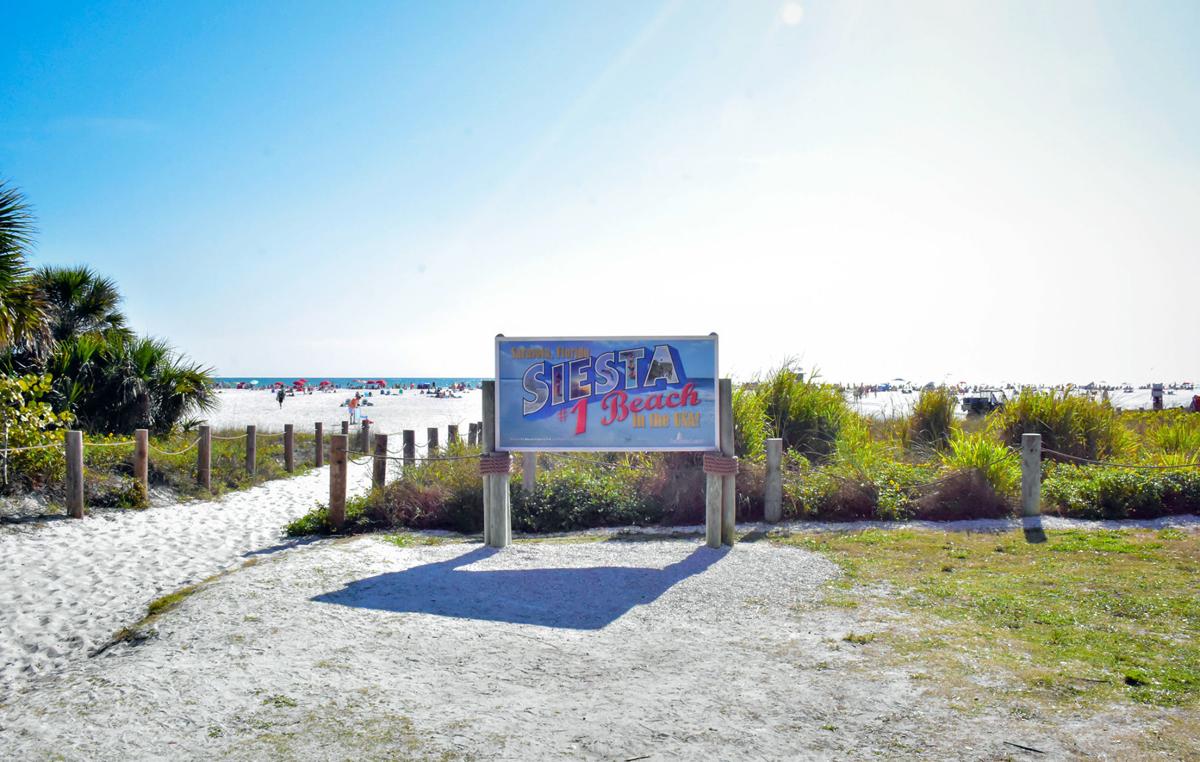 Every spring break, Buffalonians flock to Siesta Key in droves. With Sarasota County being voted the top shoreline in the U.S. and 5th in the world by TripAdvisor, it's no surprise this beach captures the attention of sun-starved locals.
So I decided to ask an expert (a.k.a. my dad) if he'd consider going to other waterfront destinations. "With sand this soft and waters this clear, there's no reason to go anywhere else," he replied. He's been coming here annually since long before I was born.
The tradition continued after my parents had kids, so our whole family has spent many years coming here. The surrounding area is filled with adventurous activities, affordable boutiques, tiki bars and plenty of fresh seafood restaurants. If you're not yet at the "expert" stage like my dad, here are some recommendations to streamline your trip to Siesta Key.
Family-friendly accommodations
With space and distance from the beach in mind, we always stay at Midnight Cove (6302 Midnight Cove Road). Perfect for families, they offer 2-3 bedroom townhouses or condos to rent right on Siesta Key Beach. There are also plenty of other condo rentals available along the beach in addition to Airbnbs, popular hotel chains, and smaller inns, like the The Inn on Siesta Key (515 Beach Road).
After getting settled in and filling the condo with groceries, head into town to shop for clothes, candies or trinkets to take home.
Shopping St. Armands Circle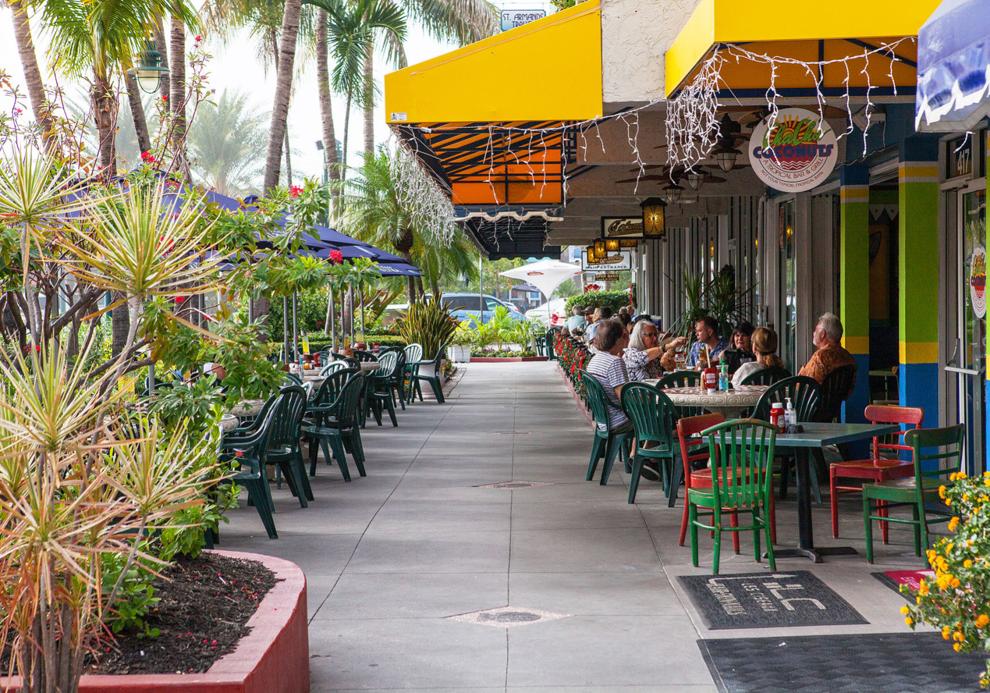 Offerings at the boutique shops throughout St. Armands Circle range from affordable souvenirs to designer clothes.
Check out stores including Apricot Lane Boutique, Lilly Pulitzer and The Black Dog, then stop in for a treat at Le Macaron (382 Saint Armands Circle), which offers unique flavored macarons like lavender, rose or bubblegum, plus scoops of gelato.
If you feel like roaming closer to the beach, take a tour on wheels via Siesta Village Outfitters and Explore (5200 Ocean Blvd.). The SVO offers scooter rentals in addition to kayaks, canoes, boat tours, water sports and more.
Best places to eat
The Sarasota area has everything from casual diners to high end tapas bars.
For breakfast, there's really no better spot than Another Broken Egg Cafe (140 Avenida Messina). I always start with one of their specialty Bloody Marys (green tomatillo Mary with garlic, fresh lime juice and cilantro is a favorite) or their spiked cold-brew coffees. They have all the classics like eggs Benedict, pancakes, omelettes and more.
For a casual dinner or drinks, Phillippi Creek Village Restaurant & Oyster Bar (5353 S Tamiami Trail) is the perfect place. We've been enjoying their food since I was a kid: the prices are fair and the food is delicious. Enjoy the freshest, saltiest raw oysters, blackened grouper sandwich, steamed seafood platters or a generous portion of Alaskan King Crab legs drenched in butter.
Boca Sarasota (19 S Lemon Ave.) has a farm-to-table focus, offering up tasty cocktails, cheese plates, healthy options, flatbreads, and my personal favorite: juicy tender skirt steak topped with chimichurri sauce. Indulge and soak in the fun downtown atmosphere while enjoying a meal inside or out on the patio.
The charismatic Siesta Key Oyster Bar (5238 Ocean Blvd.) has dollars with written messages plastered all over the walls, plus loud music, a fun bar scene and affordable food. The Bloody Mary Granita (flavored ice) served with the raw oysters really adds a special touch during the eatery's inexpensive oyster happy hour, where it's generally around $7 for a dozen. I also recommend the blackened tuna BLT, made from rare saku tuna, crispy applewood bacon, lettuce, tomato, creamy avocado and wasabi aioli.
For a special, high-end meal, check out Selva in downtown Sarasota (1345 Main St.), a Peruvian restaurant that serves colorful dishes and fresh ceviche made for sharing. On your way home, head over to see the Unconditional Surrender (the kissing sailor) statue.
For a good cook-at-home option, hit up Walt's Fish Market Restaurant (4144 S Tamiami Trail) for fresh local fish and shellfish. You can also dine in and enjoy adventurous dishes like spicy conch chowder, blue crab salad and lightly fried alligator.
Getting an Orange Squeeze from the Orange Octopus (1220 Old Stickney Point Road) is also a vacation must. Watch as they squeeze the juice out of fresh Florida oranges over the handmade, slow-churned vanilla ice cream.
Go on an adventure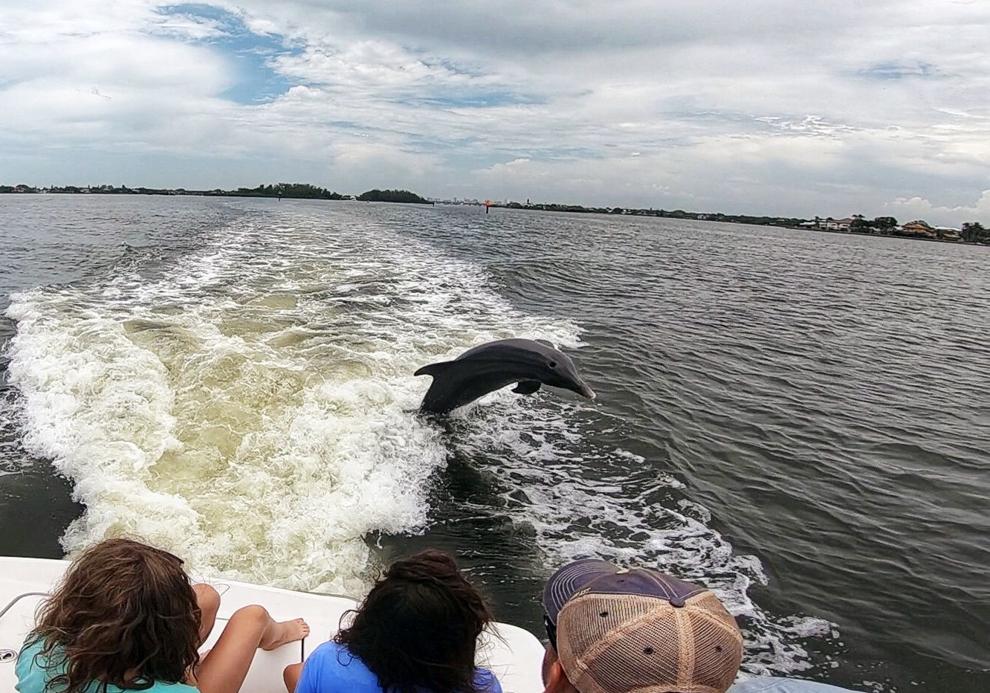 On your trip, be sure to make the drive over to John's Pass Village and Boardwalk (12901 Gulf Blvd.) and spend the day strolling along the boardwalk or trying some adventurous new activities in this historic fishing village. Florida Tiki Tours (owned by Buffalo Tiki Tours) recently opened at John's Pass. You'll also find parasailing excursions, jet ski rentals, fishing charters, restaurants, shops, and more along the boardwalk.
Another option: whip around the bay with a rental from Siesta Key Jet Ski (1249 Stickney Point Road). One year, our guide had us shut off our engines to stop and observe a family of manatees swim right under us.
Parasailing might look like an adrenaline rush, but once you're in the air it's actually very quiet and incredibly peaceful. I went with a group from Parasail Siesta (1250 Stickney Point Road) and the guides were experienced, knowledgeable and funny. Dolphins dove in the wake behind the boat for almost 10 minutes on the way back, and it was amazing to see them so close. Some people even saw small sharks while high in the sky.
One experience I'll never forget was soaring high in a Siesta Key Seaplane (941-356-1121). The pilot, Drew, takes off on the water and flies along Siesta Key, giving you aerial views of the city, the coast and sea life like dolphins, manatees and stingrays.
Clown around at the Ringling Circus Museum
The museum (5401 Bay Shore Road) houses various costumes, props and a carriage along with fun things to do: You can attempt to walk the tight wire, take a picture with a fake tiger, practice packing into a tiny clown car and so much more. This is a great rainy day activity the whole family will enjoy.
Get a workout in
Want to burn off some of those seafood calories? Rent a stand-up paddle board right on Siesta Key Beach from the beach manager. But be warned: the waves can make them challenging to navigate.
There's also often free yoga on Siesta Key Beach near the lifeguard huts (check the schedule). Classes are generally in the morning on Monday, Wednesday, Friday and Saturday. You can bring a mat or just use a towel (and consider giving the instructor a donation for his/her time).