Like conjuring a list of hopeful future purchases when buying a lottery ticket, summer has a similar effect.
What to do with this sudden abundance of riches?
The chance to revisit favorite haunts, shuttered for the previous nine months, fills me with anticipation—kind of like returning to a beloved vacation spot and discovering that divey lobster shack is still in business.
Fortunately, Western New York is filled with divey lobster shacks—or, at least, their Buffalo versions.
Here is my list of this year's summer go-tos, all driven by nostalgia.
Eating alfresco at River Grill
I like trendy new places as much as anyone; River Grill is not one of them. What River Grill is: a surprisingly nice waterfront patio for a place so close to a major highway. The food is good, including mouthwatering clams casino that bring me right back to my favorite childhood delicacy (the very height of fancy in 1985). Also on site is a perfectly weathered tiki-style bar that begs to choose among its frozen concoctions. If you can figure how to wind your way there off the 190, sweet rewards await.
Where to find it: 70 Aqua Lane, Tonawanda
A game (or 10) of I Got It
Sitting down to this beloved carnival game still inspires a familiar nervous rush to claw out a dollar bill before "Ball Number One!" is called. Is this how sporty people feel as they lace up for a game? I Got It is, after all, a more athletic version of bingo. Throwing those bouncy red balls just so; excitedly nudging your seat mate when you're close to winning (Look! One left!); and an irrational flash of anger when someone (other than me) calls out "I Got It!" It's the thrill of victory and the agony of defeat, all under one musty festival tent.
Where to find it: WNY lawn fetes, carnivals and fine fairs everywhere
Scoring a picnic table at Red Top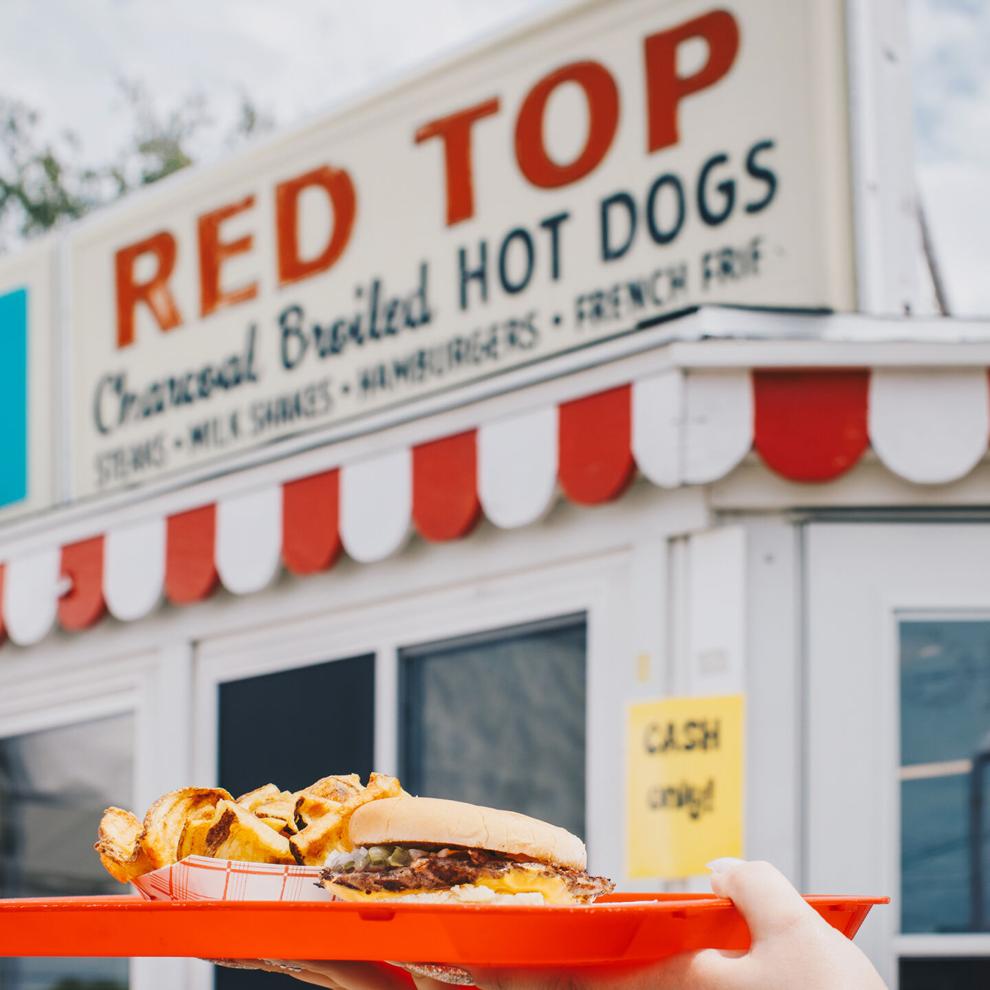 Not only is any place that still offers a sub-$4 burger OK in my book, but Red Top also has a full-on relish bar with pickles, chopped onions and every kind of condiment to dress it up—this is real value! (Look away, germaphobes.) Plus its fresh-cut waffle fries are the bomb. At an intersection near Route 5 in Hamburg opposite the lake, score a picnic table under the lean-to and you're practically dining waterfront.
Where to find it: 3360 Big Tree Road, Hamburg
Open-air roller skating
I got some nifty new turquoise roller skates for Christmas this year, just in time to tap into our region's roller-skating zeitgeist. I cannot wait to relive the childhood pleasure of bringing my very own skates to one of Western New York's outdoor hotspots, and I was delighted to discover that public roller skating will be back at Canalside in August. After a 30-plus year hiatus, I hope it's enough time to perfect my return to full backward skate form.
Where to find it: Canalside, 130 Main Street, Buffalo