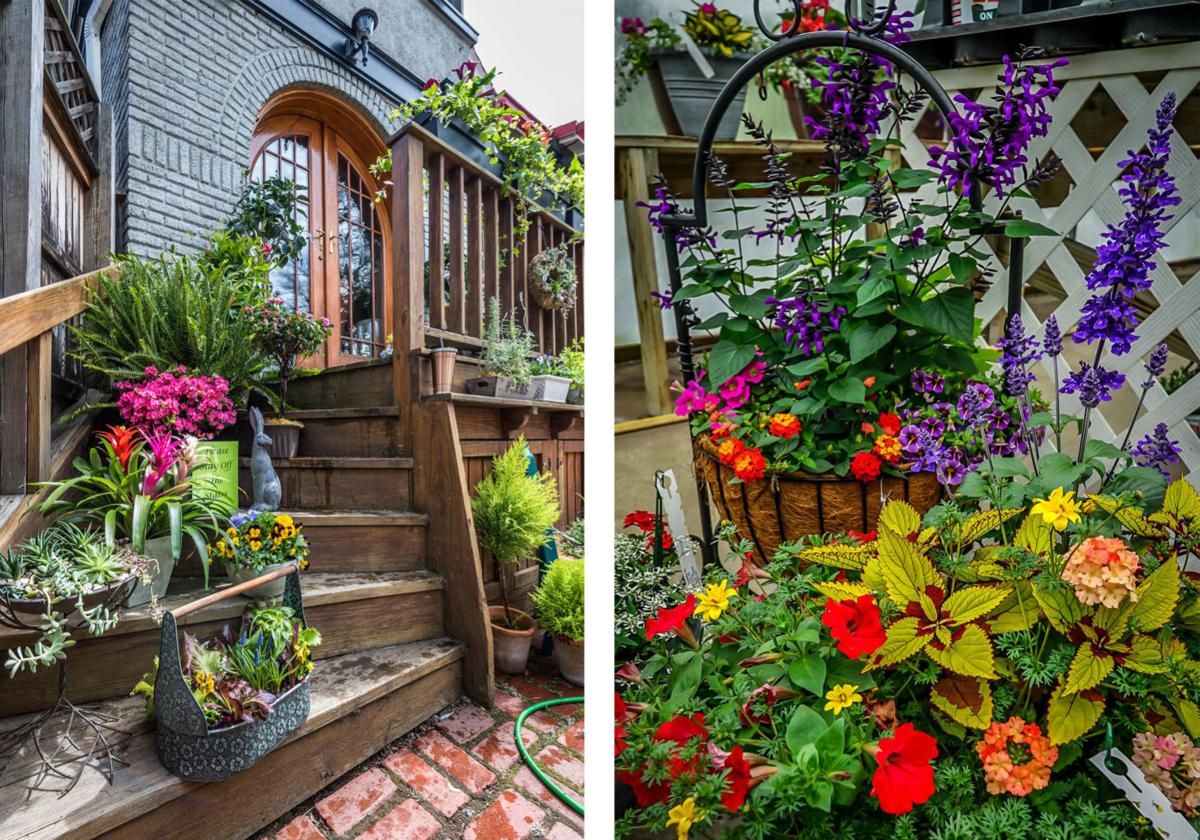 As the glorious profusion of blooms on display from Memorial Day through to the first frost confirms, Western New York growers are passionate about their gardening. And local horticulturists-in-the-know deftly rely on thoughtfully planted containers to inject dazzling variety and colorful spectacle to their seasonal landscaping.
Container gardening continues to grow in popularity, and it's not hard to appreciate why. This above-ground approach lets you indulge your green thumb even if you rent your home, can't access outdoor space or are anxious try more exotic varieties that aren't as compatible with this zone.
Beyond the additional growing space and flexibility containers offer, these low-maintenance beauties are hard workers that can multi-task with the best of them. Depending on their placement, containers can function as a living design element, like framing a garden, or serve as visual markers meant to draw the eye towards a particularly pretty spot. They can distract from a less-than-perfect view or soften and embellish hardscaping such as patios, decks or balconies. Whether hospitably flanking a front door or invitingly lining a path in multiples, containers serve as gorgeous focal points with outsize impact.
And there's no need to be an expert to manage a container garden all your own. It's a snap: Select your containers, pick up some good-quality potting mix, choose plants that appeal to you and you're good to go!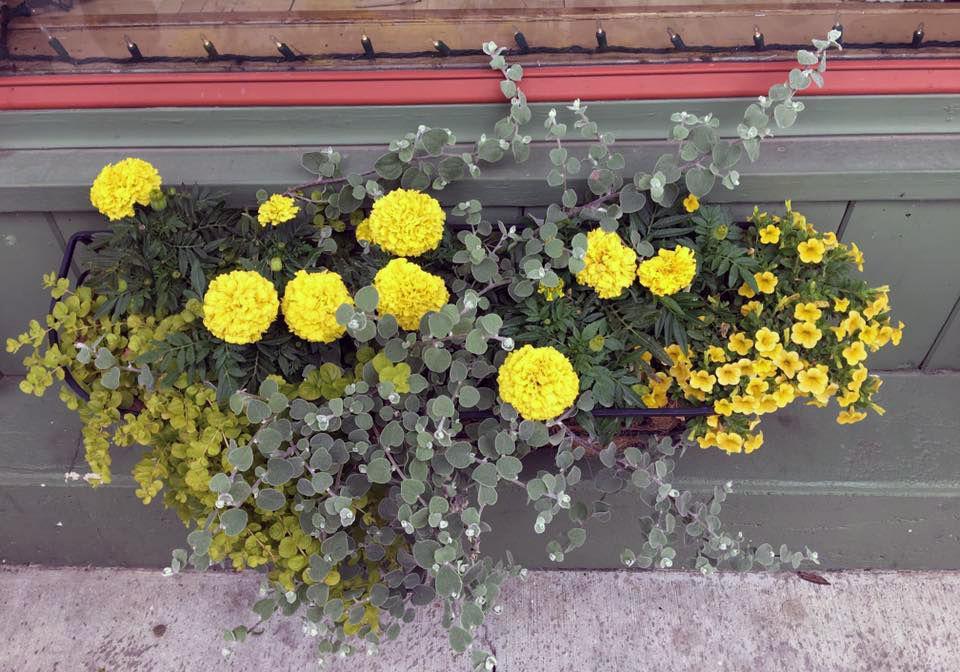 Here's a checklist of the basics to steer you—and your soon-to-be splendid containers—in the right direction.
Understand your options
There are many types of containers to choose from, and each has pros and cons. Terracotta and ceramic pots are lovely and boast a wide variety of designs but are also subject to damage from freezing and thawing. Concrete is sturdy, comes in a range of designs and sizes and can survive freezing temps but its weight can make it not especially portable.
Plastic and fiberglass pots are economical and come in many sizes and shapes. As they can get brittle, the sturdier options hold up to cold temps best. Containers made of polyurethane foam are lightweight, do an excellent job of mimicking their heavier counterparts, resist cracking and insulate roots against both hot and cold temperatures—making them a great choice to stay outside year-round.
Pro tip! When reusing containers, wash the inside with a mild-bleach solution before planting.
Find the right size
Several factors influence what size container is best, from placement to plant type. What you plan to grow dictates the size of your pot—or vice versa. Annuals, perennials or even shrubs grow at different rates and have different size root systems. Root-bound plants, where roots don't have enough space in the soil, will fail to thrive.
Generally, plants tend to do better in roomier containers versus small ones. Large containers hold more growing medium, which stays moist for longer periods and are also less prone to temperature fluctuations that can dry out pots. When mixing plants in the same container, opt for a larger pot so there's lots of room for multiple sets of roots.
Pro tip! Light-colored containers deflect the sun and will keep the soil cooler. And adequate drainage is a must, as waterlogged roots will kill plants. That means favor containers with holes.
Nail down the placement
Consider the amount of light—sun, part-sun or shade—the spot receives, as this determines what types of plants will thrive when placed there. For maximum drama, try arranging groups of pots of different sizes on throughout the garden, on stairs or in the corner of a balcony.
If you're planning on showcasing containers on a railing, balcony or deck, check that the structure can safely support its weight once filled with plants and potting mix.
Pro tip! Settle on where you want to place containers before filling them, then pot the plants in that spot.
Pick your plants
Containers are perfect for showcasing a virtually unlimited roster of stunning combinations. The most eye-catching displays combine attractive foliage with warm-weather annuals that perform throughout the entire bloom season. But don't forget: Select plants first and foremost based on the amount of sun or shade the container will receive in the spot you've chosen.
For foolproof results when curating a container, include a thriller, a spiller and a filler—which is essentially a dramatic plant as the focal-point (the thriller), combined with plants that trail over the side of the pot (the spiller) and proficient flowering bloomers that add punches of color all season long (the filler). For sophisticated drama, forgo flowering plants entirely and rely instead on fantastic colorful foliage to carry the show. With a little imagination and experimentation, your containers can will capture the very essence of summer!
For plants that will make for especially satisfying additions, look for specimens specifically meant to be grown in pots. Check for a container icon, plant tag or varieties that are labelled "dwarf" or "micro."
And here's a little trick for adding fresh interest in the waning days of summer: Tuck a few summer-blooming bulbs, such as oriental lilies, gladiolus or crocosmia, in among the annuals when you first plant. They'll serve as a dramatic late-summer refresh, claiming their full glory just as the annuals start to fade.
Pro tip! Check area nurseries for new or less-common plants that will add the wow factor. Fillers can often be acquired in bulk for less at area big-box garden centers.
Get good potting mix
Container gardens need a good-quality growing medium especially formulated for pots.
For smaller pots up to about a gallon, use houseplant soil mixture. Anything larger needs a potting base that's a "soil-less" combination of peat or coir, pine bark and vermiculite or perlite. This planting mixture resists compacting in the container and helps plants maintain the necessary water and air balance.
Pro tip! Check local nurseries or garden centers for selections that include fertilizers, additives that help retain moisture or organic amendments if that's your preference.
Keep the love going
Since the eye is naturally drawn to a focal point, your containers are guaranteed to be the center of attention—so keep them looking their showy best. Pick off tattered leaves and spent flowers and cut back plants that get leggy. Yank those that fail to put on a show and let the other specimens fill in the gap. Watch for pests like spider mites or aphids and treat accordingly.
How to arrange plants like the pros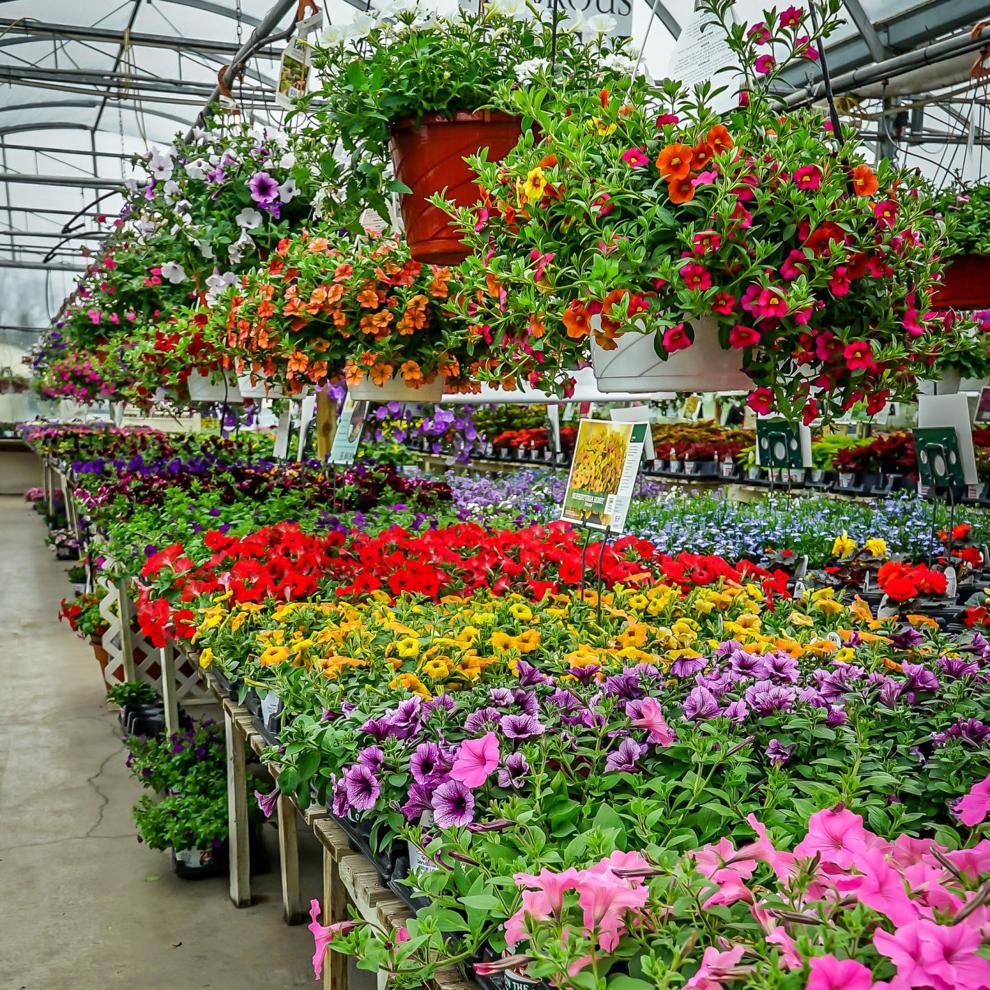 Zehr's on the Lake in Burt is known in gardening circles for its stunning hanging baskets—so we turned to them for a few tricks-of-the-trade on creating winning compositions:
Combine plants in container gardens with similar moisture and light requirements. Read your plant labels carefully.
Make a color statement by layering complimentary and contrasting hues. Warm tones (red, yellow and orange), when used in combination with one another, can create a bold statement that stirs up emotion. Cool-colored blooms (blue, purple and pink) blended together can produce a sense of calm and are soothing to the eye. For excitement, use colors that contrast one another like purple and orange, or yellow and blue.
Foliage plants are a must in any combination planter. Dotting them in offers exciting texture and colors choices.
Remember, beautiful containers begin with healthy, mature plants.
But most importantly, let your creative juices flow and don't be afraid to experiment.