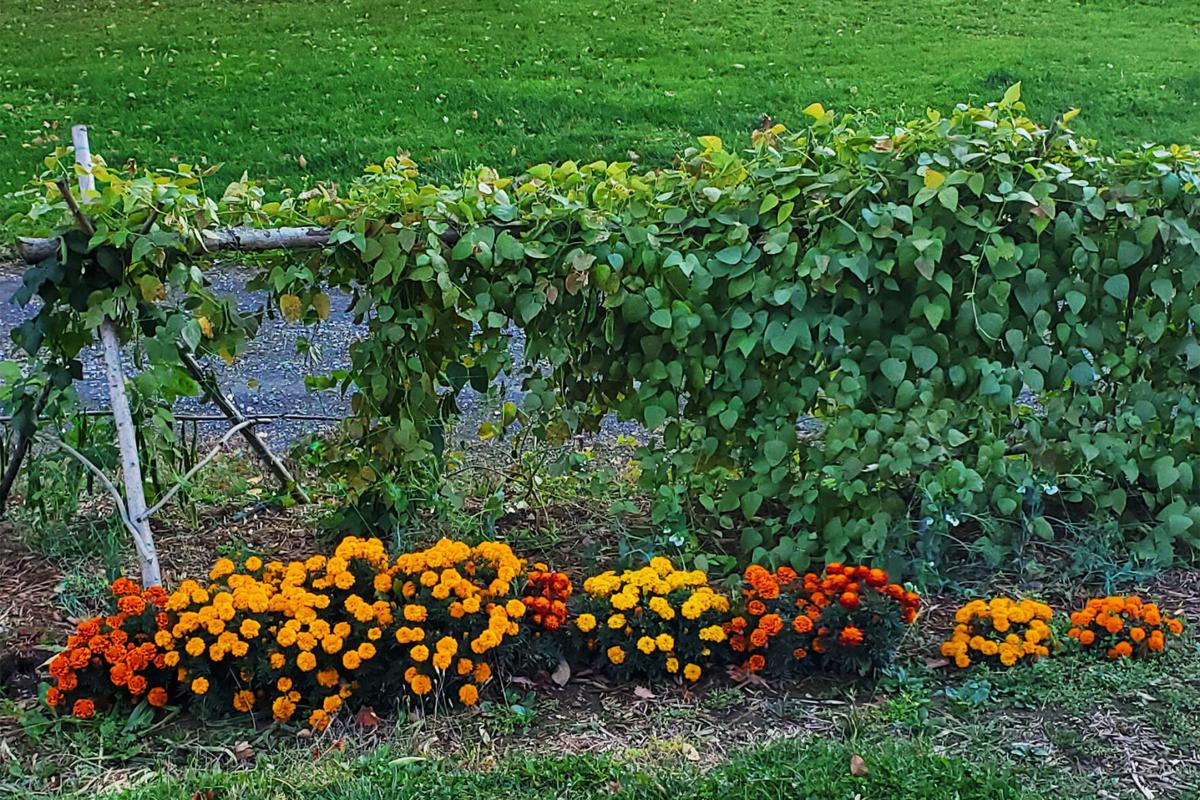 There's no doubt about it: 21st-century life is complicated. Chaotic. Noisy. Finding ways to connect with a simpler time is restorative for the soul and mentally rejuvenating, too.
Enter modern homesteading. No, this isn't "Little House on the Prairie" redux. Not as drastic as going off the grid entirely, a modern homesteader may keep a garden, take pride in preserving farm-fresh foodstuffs or simply make conscious choices about what they purchase. They may be more aware of their carbon footprint and find earth-friendly reductions.
Modern homesteading is more about living efficiently, reducing dependency and adopting a more self-sufficient lifestyle.
For Jennifer Smith Weber, maintaining her Southern Tier home as a modern homestead is a throwback to her childhood.
"Basically, this is how I grew up," she said with a smile. "We grew our own food and kept rabbits for meat. This is like home. It's also Zen meditation for me."
Growing good food and preserving it to fill their personal larder and to share with friends and family is her homesteader jam.
"I like to give things away," she said. "I love to share what I grow with people I love."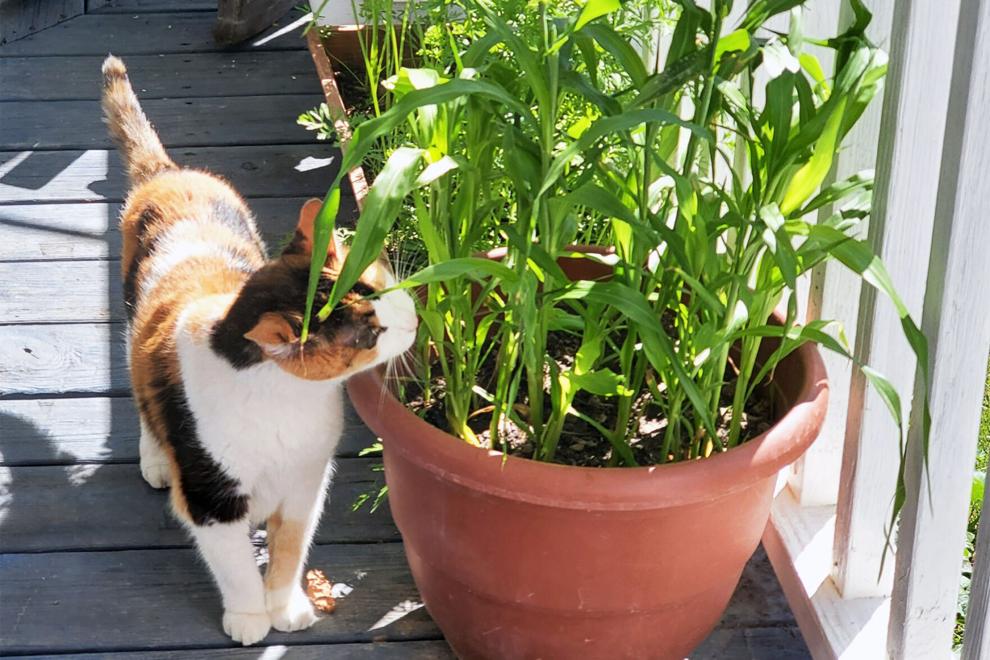 Jen and her husband, Chuck, live on five acres of land near Springville. "We're surrounded by woods," she said, and while it's not entirely arable land, the landscape's aesthetic beauty brings her peace. They use their front yard to grow vegetables and plenty of kitchen and medicinal herbs.
"Chuck tilled the front yard because it's where the sun is best," Jen said. "Our house is plopped in the middle of the woods on a hill. It's unique. We strategically plan our garden to grow things where you normally wouldn't plant."
That means pots galore along the porch and rows of trellises along the driveway for runner beans and cucumbers. They don't use factory trellises or tomato cages: they gather twigs from the trees on their property and fashion those into usable, natural garden supports.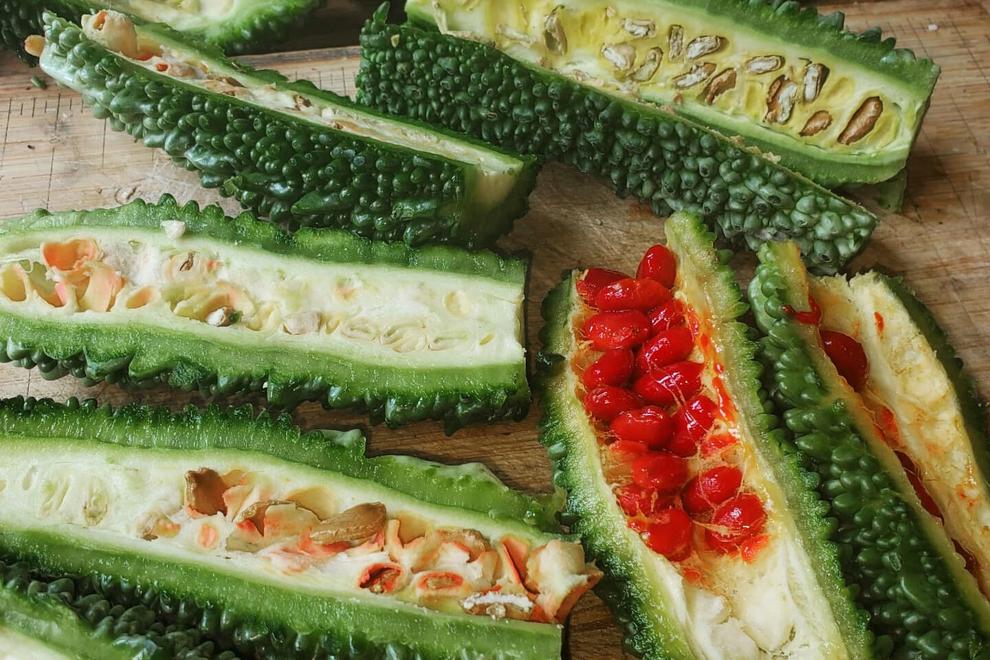 Weber also keeps a perennial herb garden, which deepened her interest in herbalism and using herbs as medicine. She also learned more about fermentation, which is chocked-full of health benefits as well.
Jen does a lot of canning and freezing, using the techniques she learned growing up in Chautauqua County.
"It's a lot of muscle memory," she laughed. She also does a lot of reading and gleaning good information from Mother Jones News, "the homesteader bible," she said.
Michael Parkot and his family live off the proteins—Mangalista and Mangalista-hybrid pigs—they raise on their Always Something Farm and homestead in Genesee County. While they also grow some of their own veggies, they embrace another tenet of the modern homesteader: They often barter with other farmers and homesteaders for things they need and want. This interdependence is rooted in the fervent desire to support people who share their values.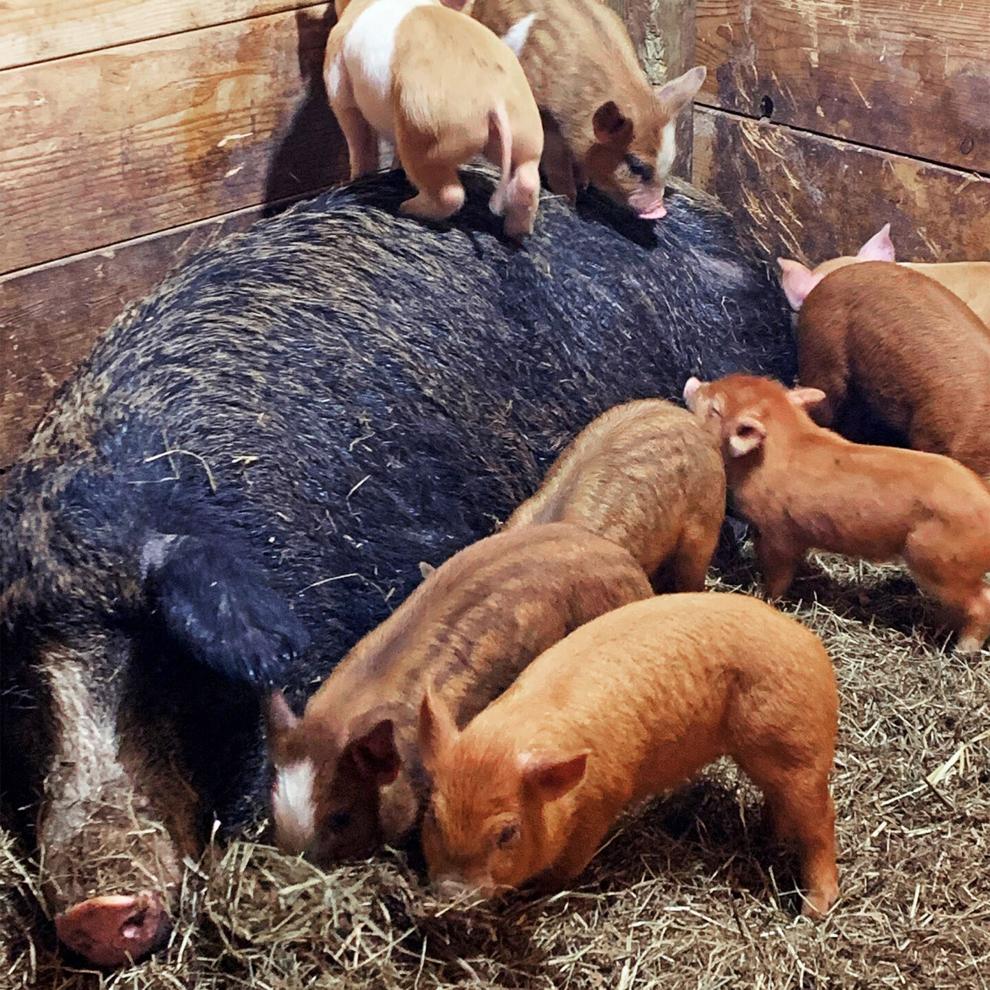 "We realize that there are people who do some things better than we could, or don't have the time constraints of a farm, family and off-farm job," Parkot said. "We also see this as an opportunity to support other small, local farms."
Freezing is the preservative of choice here, with the occasional canning of applesauce or tomato sauce. Parkot freezes cuts of meat, entire or half-animals at a time, which lasts the family up to a year.
Parkot and his wife were attracted to this lifestyle when they lived in Ithaca, which has a progressive local food scene and an abundance of modern homesteaders. For this family, the quality of homegrown and home-preserved food was the tipping point.
"The food has substance and flavor, and buying direct from someone started getting me into it," Parkot said.
Polly Boldt is proud of her walk-in pantry that is fully stocked with sauces, stocks and vegetables that she preserves in the Marilla home she shares with her husband, Mike. Boldt's motivation came from a dear friend and fellow vocalist who is also an organic farmer growing a wealth of vegetables.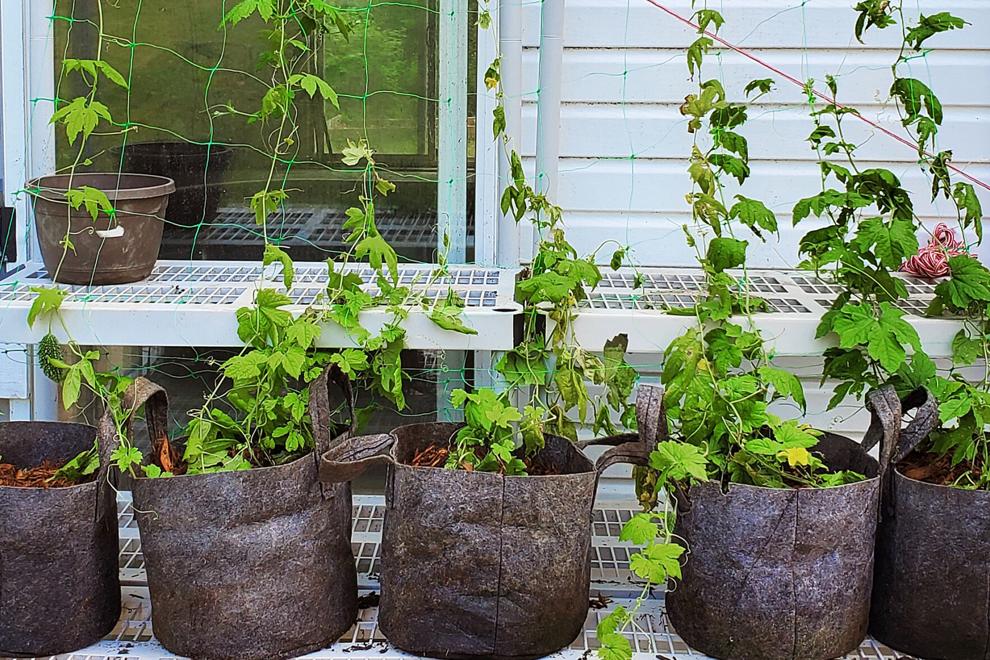 "I thought if I had access to all of this fabulous produce, I will preserve it and save it for winter," she said. So she went online and learned all that she could about canning, freezing and other methods of food preservation. "I became a country girl, even though I grew up in the city."
At the height of the season, she'll go to work blanching and freezing a half bushel of carrots, a bushel of corn, green beans, onions, sweet bell pepper, squashes and whatever else her friend is growing. She's cooking down apples for pies and more apples for applesauce. She makes water-bath processed orange marmalade and grape and strawberry jellies.
She experimented with pickling, too, and said her cucumber pickles were a "trial and error" success that was dependent on the right garlic-to-herb ratio. It's hours of effort, but she said, "I love that I can go down to the pantry and get something in February that I put up in July."
"I'd rather eat green beans that I blanched and froze myself than something made in a factory. This is definitely a healthier way to eat and there are no chemical preservatives. It's also very gratifying knowing that it's here."
She even makes homemade dog food for their pooch, Cooper.
These modern homesteaders agree: A lifestyle full of these practices takes commitment and planning. They are also willing to share their wisdom and offer advice. Boldt recommends investing in quality equipment that are reliable and will last, like a food preservation system, plenty of Ball glass jars and lids, and a water bath canner and presser canner. Weber has a garden plan and while it may change, it's a good roadmap for assigning priorities. For the Webers, the orchard they started with 12 trees gets a few new trees every year. Adding rabbits is next in her five-year plan. Parkot says that even urbanites can homestead: "Look at your zoning laws and regulations. You might be surprised as to how much you can do with a small space and tight quarters." 
Homesteading outside the kitchen
If modern homesteading appeals to you—with foundational principles of self-sufficiency and lessening the impact on the planet—but you're not inclined to grow and preserve your own food, there are other things you can do to still be part of the movement.
If your concerns are more energy-based and you have acreage and the budget, you could erect a wind turbine.
"I looked at renewable energy for the simple reason that pollution and climate change are issues that I could limit at least in some small way," said Tom Izard, whose property in Niagara County had plenty of open space that welcomed wind. A state grant offset half the cost of the turbine installation. "I generate my own power and am far more aware of my own electrical usage."
Homesteaders also learn to fix the things they own, rather than rush to replace broken items. They can be resourceful DIYers as well, making their own soaps, deodorants, lip balms, household cleaning products and more. Upcycling—or reuse—means fashioning reusable shopping bags from old T-shirts and making beeswax-coated storage wrap to use in place of plastic bags for food storage.