The grand, grassy parkways of Buffalo are lined with older, stately homes, many of which carry the torch of tradition through dark woodwork, heavy draperies and ghosts of past aristocratic decorating "shoulds." But not one house on Chapin Parkway.
When Andrea Siwiec and her husband bought their 1929 brick Colonial Revival house four years ago, they became only the second family to inhabit the property. And while the bones were solid and most of the original detail throughout the nearly 6,000-square-foot home was intact, several previous owner additions—like a stairlift chair and track, an accordion-doored laundry room inside an '80s kitchen and lots of carpeting—just had to go.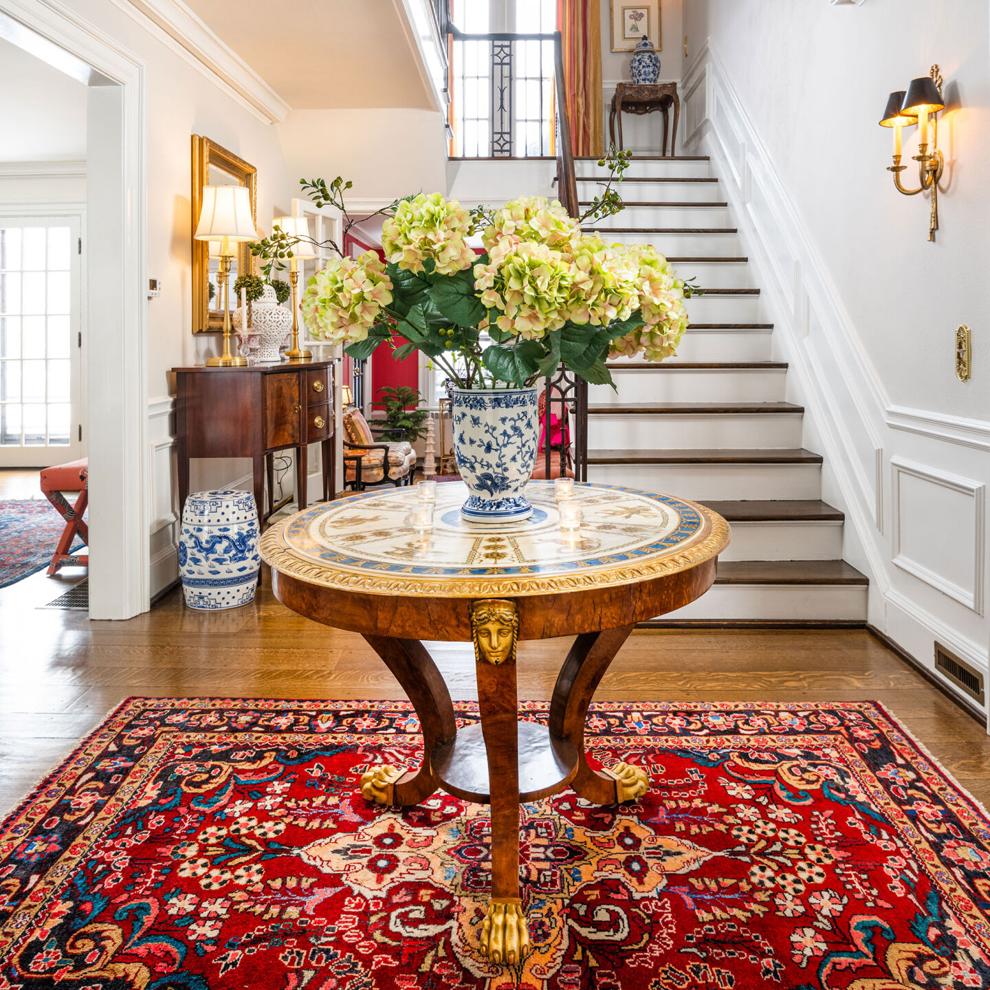 Andrea had a vision, and it was a big one.
So they found a much-loved contractor and embarked on a two-year, whole-house redo from the third floor to the basement, starting at the top. Former attic servants' quarters were transformed into a guest room, TV and workout rooms, storage and a full bath featuring the service staff's original tub and sink. The second floor now holds bedrooms for her three teenage sons and a master suite designed to invoke the calm luxury hotel room feel the family favors on summer vacations.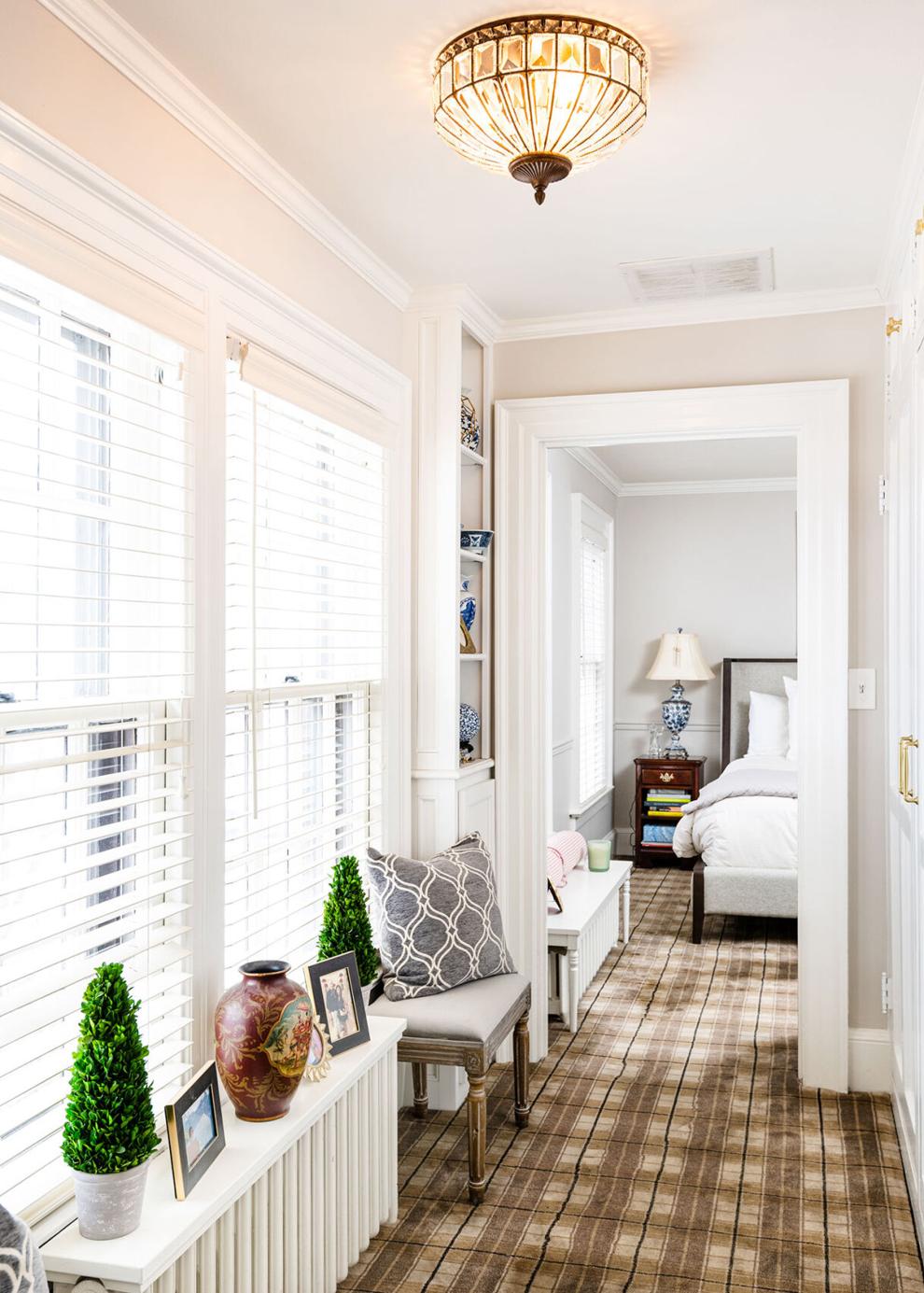 While the family's upstairs living quarters were designed for quiet respite, Andrea envisioned the bright, airy first-floor spaces to be livable, lively hosting areas to welcome the Siwiec's family and frequent guests. Her goal was to create functional, comfortable rooms that could be enjoyed every day rather than simply admired. The seating is comfortable, the fireplaces are woodburning and the smartly situated tables and beverage carts offer plenty of real estate for Andrea's ever-flowing drinks and snacks. The kitchen, where Andrea spends most of her time, is a cook's paradise with heated floors, ample prep and storage space and amenities to make entertaining easy.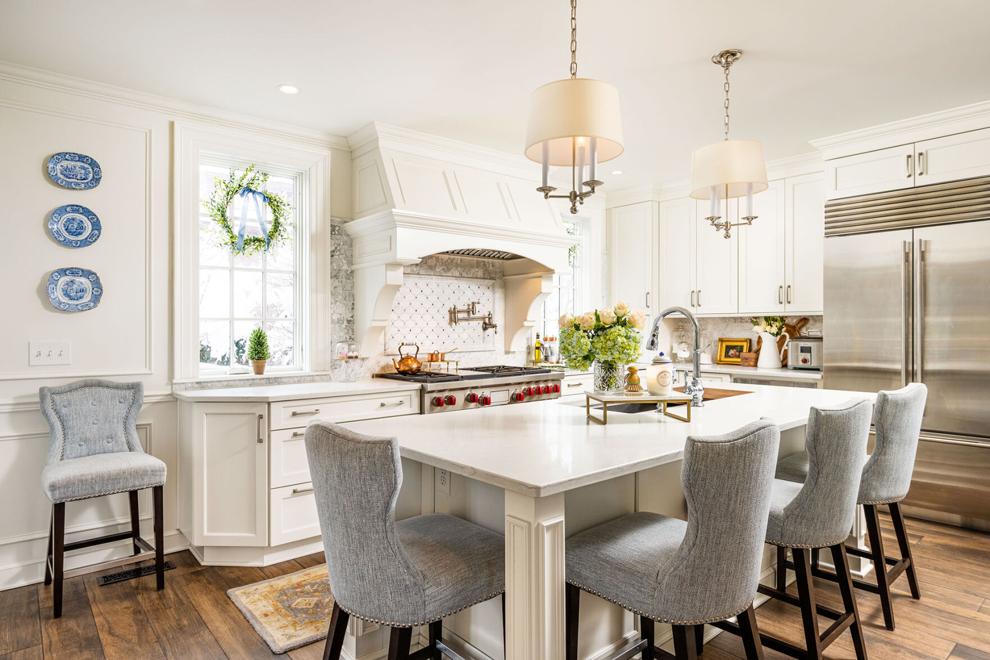 The self-taught designer describes her decorating style as traditional and classic with pops of bright, fresh colors. She pulls her palette from garden-inspired florals found in her wall coverings, potted orchids and fresh cuttings from her own gardens, all bursting with vibrant greens, lush pinks and cool blues.
"These are the colors I love," says Andrea. "The nature motifs, the whimsy. The colors in the rooms need to flow; they can be different, but they do need to coordinate."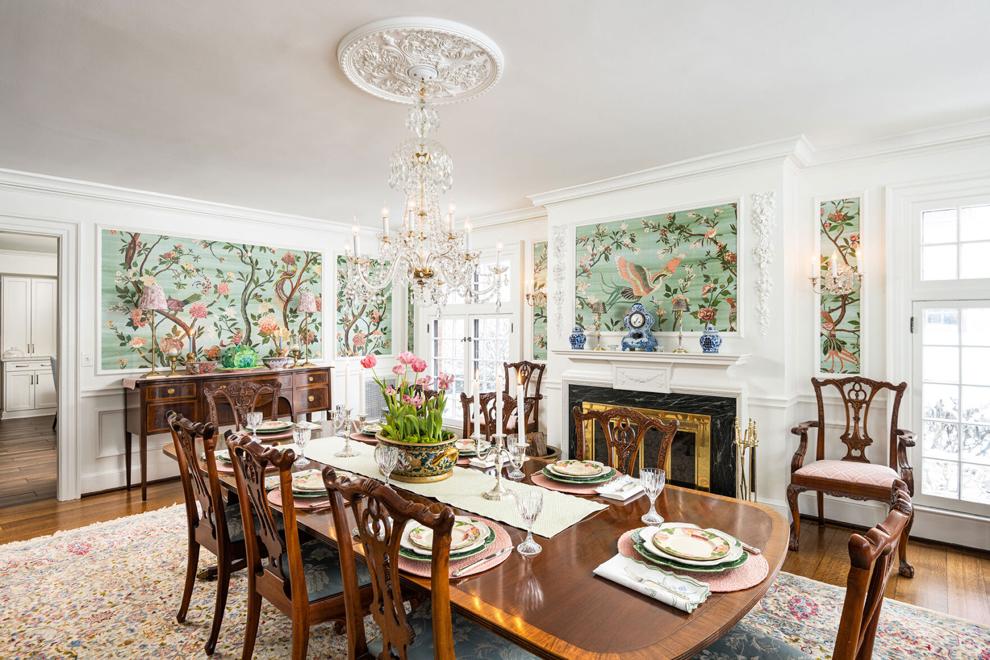 Some of these spaces might look familiar. That's because Andrea is @acquired_by_andrea on Instagram, an account with loads of completely accidental success. As most of her home renovations were wrapping up, the pandemic hit, so Andrea was looking for a way to share before-and-after pictures with family and friends who couldn't safely stop by for an in-person reveal. In March 2020 she started by posting photos of her dining room, the space that originally sold her on the house during her first visit.
Not long after, a well-known interior designer Andrea follows on Instagram messaged her and asked if she could re-post Andrea's dining room pictures. The next day, the number of people seeking inspiration on Andrea's IG feed started to swell. By that summer she was up to 10,000 followers and now has nearly 60,000.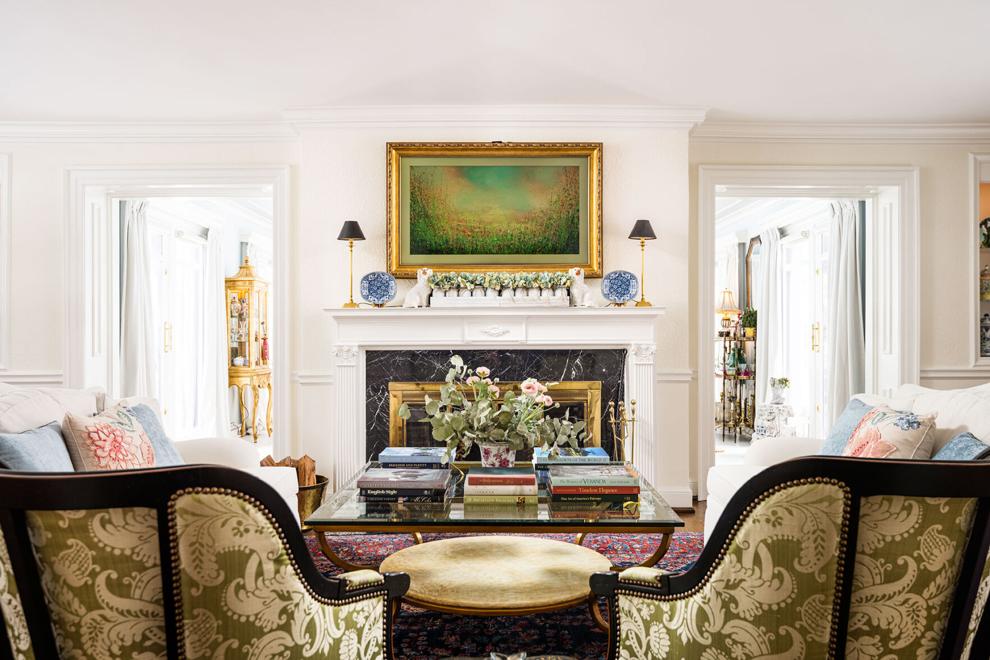 Despite her popularity, creating frequent and engaging content is not her full-time job—she has been a high school guidance counselor for 27 years. Instead, it's a hobby she loves. Andrea's Instagram presence has become a natural way for her to share lifelong passions, including cooking, gardening and, of course, decor.
"Everything you see is true to how I'm living," she explains. "If there's a photo of a dish I just made, it's not staged. It's really what we're having for dinner."
As Andrea continues to take on new house projects (like a powder room off the master suite) she shares updates often, including the treasures she finds. Andrea does most of her acquiring at antique shops, estate sales, consignment shops and even Facebook marketplace and Craigslist. While some items like sofas and linens are always bought new, she prefers the quality and character found in older furnishings.
"In decorating, you have to curate in layers," says Andrea. "It can't be done all at once. It might take years to find the right stuff, so it does take patience."
When she sets out to shop, Andrea keeps a list of things she's on the hunt for and does a good job of avoiding impulse buys. It's the mark of a seasoned shopper who spent the pandemic curating beautiful spaces for her family and for her followers. After all, as Andrea's senior yearbook quote in high school read, "When the going gets tough, the tough go shopping."